(CNN) —
Prime Minister Benjamin Netanyahu says Israel has evidence Iranian officials were "brazenly lying" when they said Iran wasn't pursuing nuclear weapons and that the Islamic republic is keeping an "atomic archive" at a secret compound.
"Tonight, I'm here to tell you one thing: Iran lied – big time," Netanyahu said late Monday during an address from the Israel Ministry of Defense in Tel Aviv.
Calling it one of the greatest achievements in the history of Israeli intelligence, Netanyahu displayed what he said were files that demonstrate Iran planned to continue pursuing a nuclear weapons program despite the 2015 deal it brokered with the international community.
Speaking in English, Netanyahu accused Iran of ramping up efforts to obscure the files in 2015 and moving them to a secret location in Tehran last year.
The files were kept in massive vaults inside an "innocent-looking compound" in Shorabad District, the Prime Minister said. The 100,000 files contain, among other things, blueprints, charts, photos, videos and presentations dealing with nuclear weaponry, he said.
"Iran planned at the highest level to continue work related to nuclear weapons under different guises and using the same personnel," he said.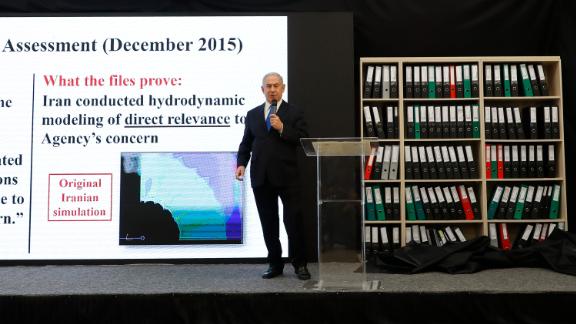 US Secretary of State Mike Pompeo said the United States has known about the material "for a while" and believes the documents are authentic.
"There are thousands of new documents and new information. We're still going through it. There's still a lot of work to do to figure out precisely the scope and scale of it," he told reporters while flying back to the United States from the Middle East.
In a separate statement, Pompeo said in light of the information he'd be consulting with European allies and other nations on the best way forward.
"Now that the world knows Iran has lied and is still lying, it is time to revisit the question of whether Iran can be trusted to enrich or control any nuclear material," he said.
Iranian, US reaction
Iranian Deputy Foreign Minister Abbas Araghchi called Netanyahu's comments "childish" and "laughable."
"What we saw from Netanyahu was a childish play which we had also witnessed in previous years and also from the MKO terrorist group," Araghchi said, as quoted by the state-run IRNA news agency.
Referring to claims by Netanyahu that it has 55,000 documents from a facility in Iran is "ridiculous" because Iran would never harbor such important documents in an abandoned area, Araghci said.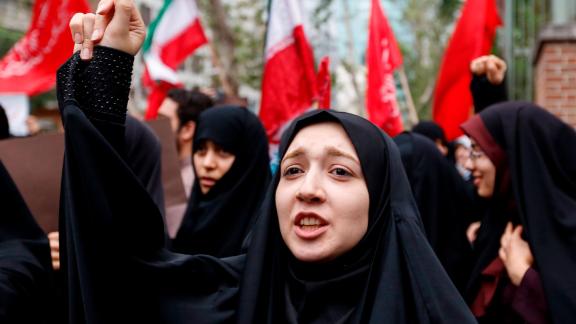 Now playing
01:39
How will US pulling out of deal impact Iranians?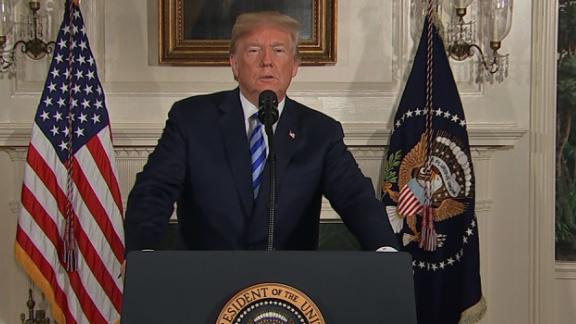 Now playing
01:07
Trump announces withdrawal from Iran deal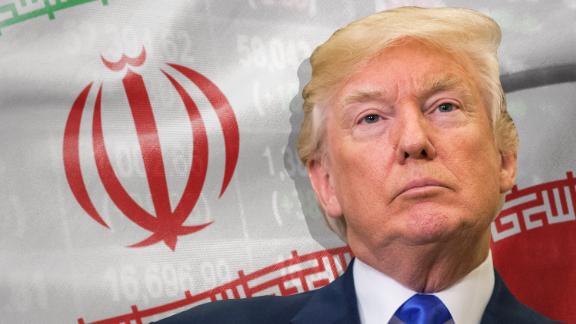 Now playing
01:55
Breaking down Trump's decision to leave the Iran deal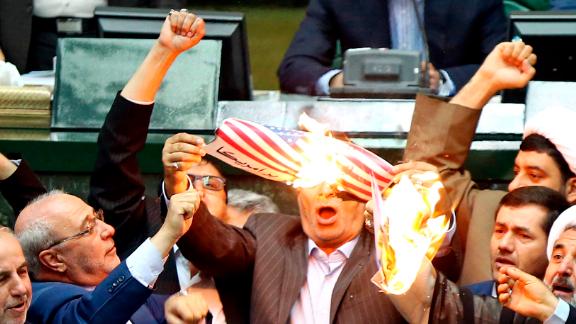 Now playing
00:38
Watch: US flag set alight in Iran's parliament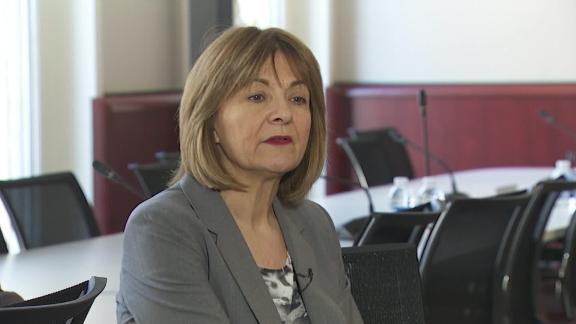 Now playing
02:59
Renewed Iran sanctions may hurt France as well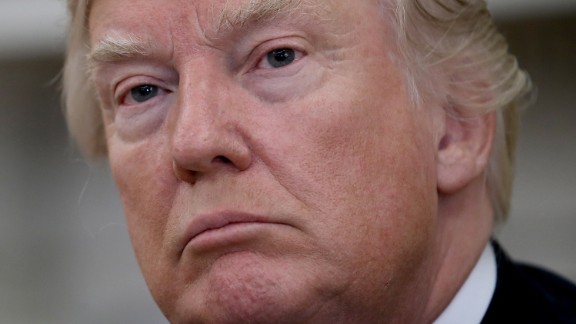 Now playing
02:04
Years of Trump panning the Iran deal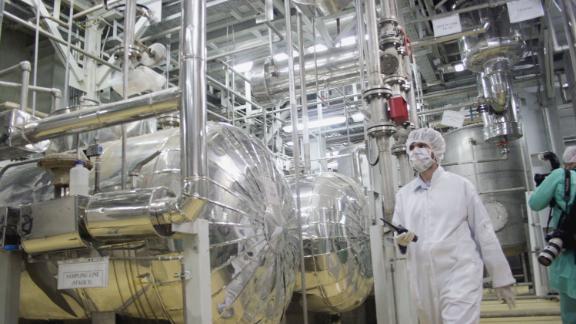 Now playing
01:20
Explaining the Iran nuclear deal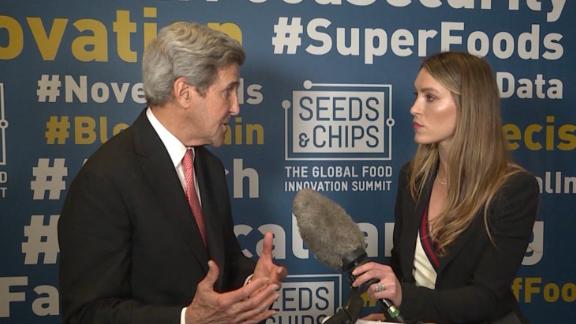 Now playing
00:47
John Kerry wants Trump to stay in Iran deal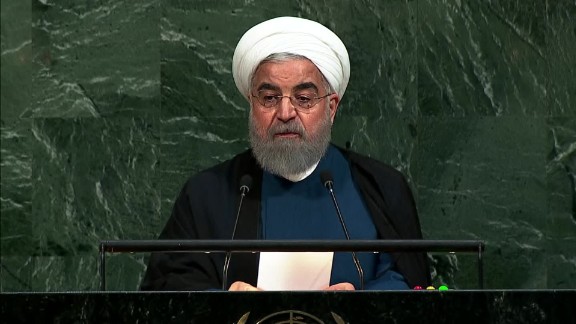 Now playing
01:47
Rouhani: Pity if rogue newcomers end the deal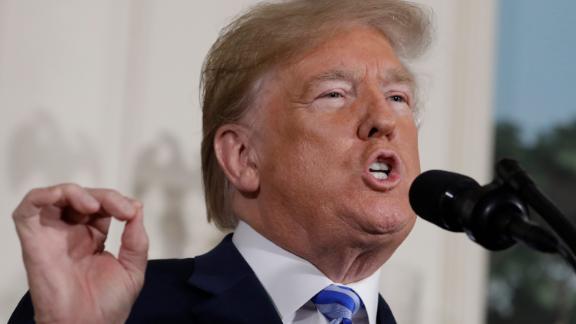 Now playing
02:42
Trump: US withdrawing from Iran deal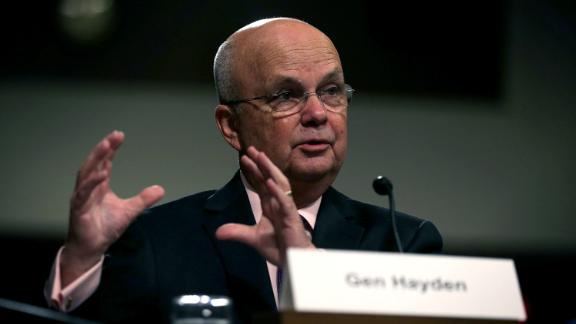 Now playing
02:12
Ex-CIA chief: Netanyahu's findings are old news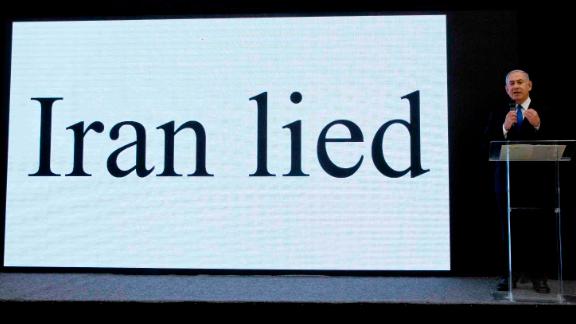 Now playing
02:15
Responses in wake of Netanyahu's Iran speech
Now playing
01:44
Takeaways from Netanyahu's Iran remarks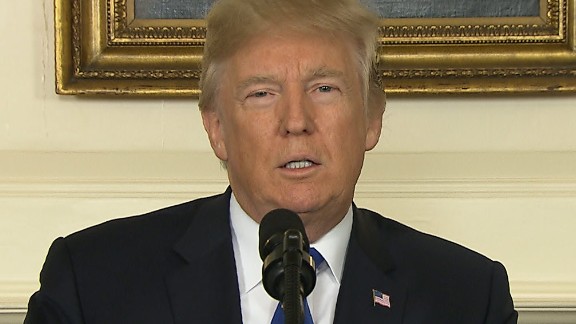 Now playing
01:31
Trump: Iran under control of fanatical regime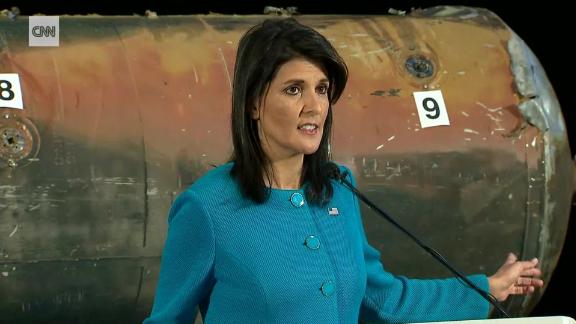 Now playing
02:00
Haley: This is concrete evidence against Iran
The White House issued a statement Monday night, saying: "The United States is aware of the information just released by Israel and continues to examine it carefully. This information provides new and compelling details about Iran's efforts to develop missile-deliverable nuclear weapons.