North Korea's first lady, Ri Sol Ju has made regular appearances at her husband's side in recent months as relations have warmed between North and South Korea.
She accompanied her husband at a banquet in April following Kim Jong Un's historic summit with South Korean President Moon Jae-in, where they dined on delicacies from both sides of the border.
Her attendance at the dinner came amid a sudden rise in prominence that analysts have interpreted as the beginnings of a "personality cult."
Since making her first appearance at an official event in 2011 – the funeral of her father-in-law, Kim Jong Il – Ri has walked a vastly different path to her predecessors, occupying a role more similar to the wife of a Western leader.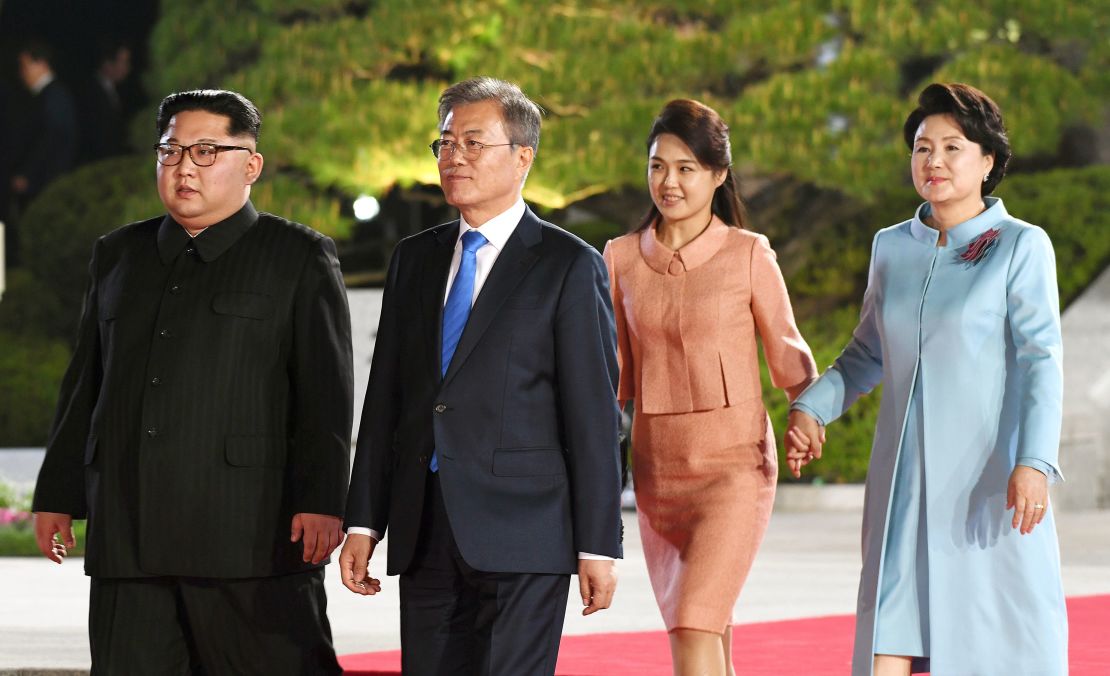 Mystery woman
For years, very little was known about Ri, and still many questions remain unanswered. In mid-2012, there was still speculation that the "mystery woman" seen alongside Kim at official events could be one of his rarely seen sisters or another relative.
State media did not announce Kim and Ri's marriage until July 2012, some three years after South Korean intelligence believes the wedding took place.
The wives of Kim's father and grandfather were rarely, if ever, mentioned in state media, and the women stayed firmly in the shadows during their husbands' decades in power.
"When his grandfather's first wife – if you like, the founding mother of the dynasty – was alive, her name was never, never mentioned in media. Her existence was never even hinted at," Andrei Lankov of Kookmin University in South Korea told CNN that year.
How the Kim dynasty has shaped North Korea
There was no reference to Kim Il Sung's first wife before her death and for many years there was no mention at all of his second wife, Lankov said.
"It took 15 years before the existence of his wife, his second wife, was ever mentioned in press," and even then, it was in passing, he added.
Ri's experience has been very different. Last week, she was afforded the new title of "respected First Lady" by North Korean state media, a step up from the previously used "comrade" and a sign, according to analyst Peter Ward, that Ri "is getting her own personality cult."
Kenji Fujimoto, the former personal sushi chef to Kim Jong Il, described Ri as "so charming" after he met her in 2012.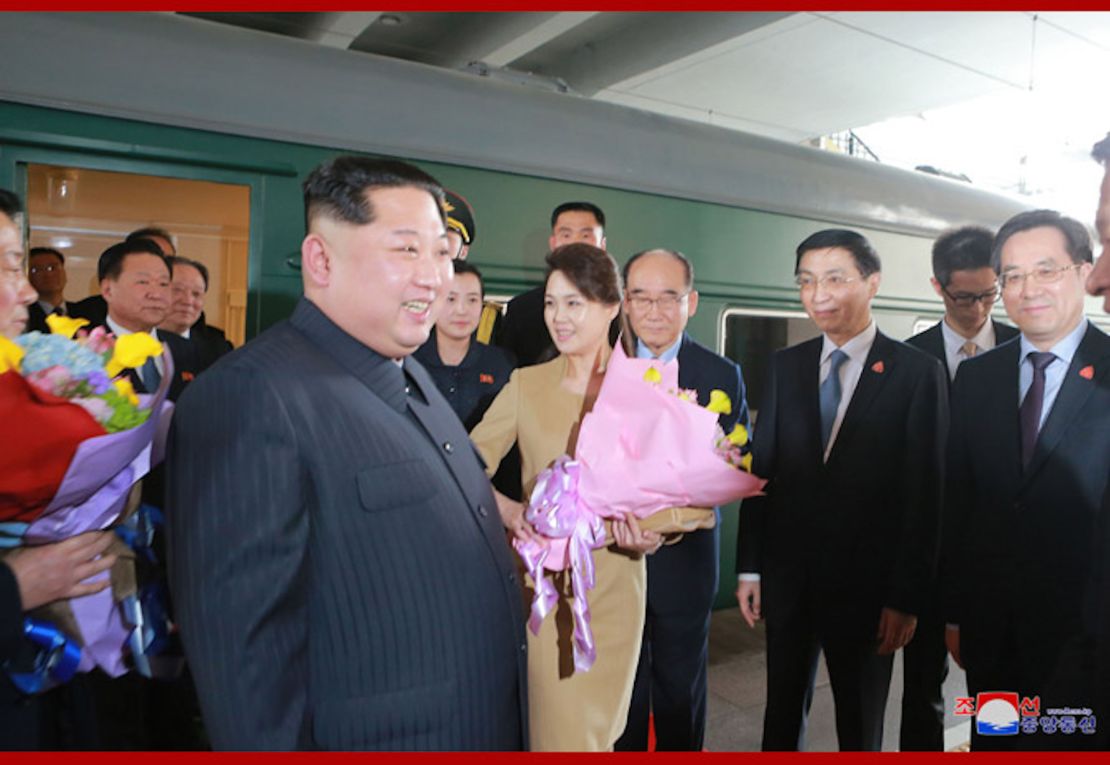 Former cheerleader
Believed to be in her late 20s or early 30s, little is known about Ri's early life or family.
According to Michael Madden, an expert who publishes North Korea Leadership Watch, Ri was born around 1984 in Chongjin, North Korea's third largest city, on the country's east coast.
She is a graduate of Kim Il Sung University, and the granddaughter or grandniece of Ri Pyong Chol, former head of the Korean People's Army (KPA) Air and Anti-Air Forces, and her father was also a KPA officer, according to Madden.
South Korean lawmaker Jung Chung-rai told CNN in 2012, citing an intelligence briefing, that Ri attended Geumseong Second Middle School in Pyongyang, "before going to China to study singing."
She also visited South Korea for the 2005 Asian Athletics Championships in Incheon as part of a cheering squad, Jung added. Photos appeared to show Ri alongside other North Korean cheerleaders, wearing a black and white hangbok and waving flags showing a unified Korean Peninsula.
Kim and Ri have three children together, according to South Korea's National Intelligence Service (NIS), though only one has been publicly named – by former NBA star Dennis Rodman, who visited Pyongyang in 2013 and said he held Kim's daughter Ju Ae.
A South Korean lawmaker told CNN he learned from "non-NIS sources" the couple's first child was a boy, born in 2010, while the second was a daughter, born in 2013. Another lawmaker confirmed "Kim's first child is a son and the second child is a daughter."
In the past, Ri has disappeared from public view for extended periods, which are believed to have been during her pregnancies.
Ri's dinner with her husband at the DMZ was not her first time accompanying him on a trip outside of North Korea. In March, she and Kim traveled to Beijing aboard a heavily armored train traditionally used by North Korea's leaders when traveling outside the country.
The state visit, during which the North Korean first couple dined with Chinese President Xi Jinping and his wife Peng Liyuan, was Kim's first official summit with a foreign leader.