Story highlights
NEW: Of 12 people still hospitalized, five listed as critical, three in serious condition
Despite 10 counts of murder against the suspect, the motive remains unclear
Toronto police have their suspect – but they're still looking for a motive.
Alek Minassian, the man accused of plowing into pedestrians with a rented van on Monday, was charged Tuesday with 10 counts of first-degree murder.
The 25-year-old is also charged with 13 counts of attempted murder. Authorities said another count of attempted murder likely will be added.
Investigators are still trying to determine the motive behind the attack, which left 10 people dead and 14 hurt. One aspect they will look at is his social media posts and what a man who killed six people with a vehicle in 2014 meant to Minassian.
Minassian, who was wearing a white jumpsuit with his hands cuffed behind him, appeared attentive during the brief hearing. His next court appearance will be a bail hearing on May 10.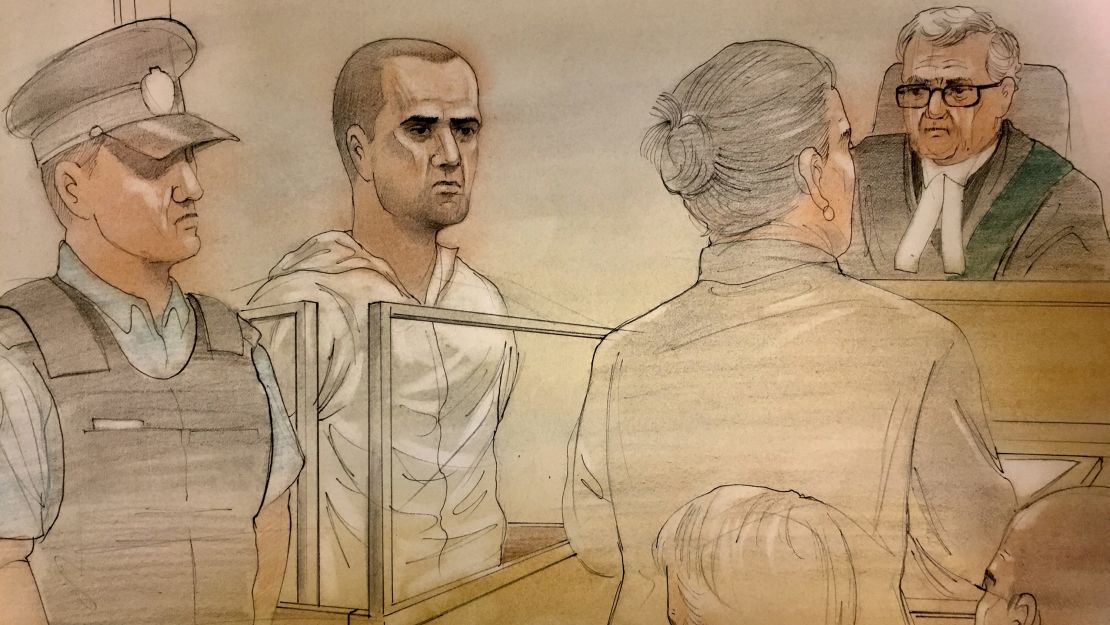 "Obviously all Canadians continue and will continue to have questions about why this happened, what could possibly be the motive behind it," Canadian Prime Minister Justin Trudeau said Tuesday.
So far, officials aren't calling the attack an act of terrorism. "There would appear to be no national security connection," Canadian Public Safety Minister Ralph Goodale said.