North Korean leader Kim Jong Un has visited the survivors of a bus crash on a North Korean highway which killed 36 people, including dozens of Chinese tourists.
Kim met the two hospitalized survivors of the crash on Monday, and also visited the Chinese Embassy in Pyongyang to "express his deep sympathy," according to North Korean state-run media.
The "unexpected accident brought bitter sorrow to his heart and that he couldn't control his grief at the thought of the bereaved families who lost their blood relatives," KCNA reported.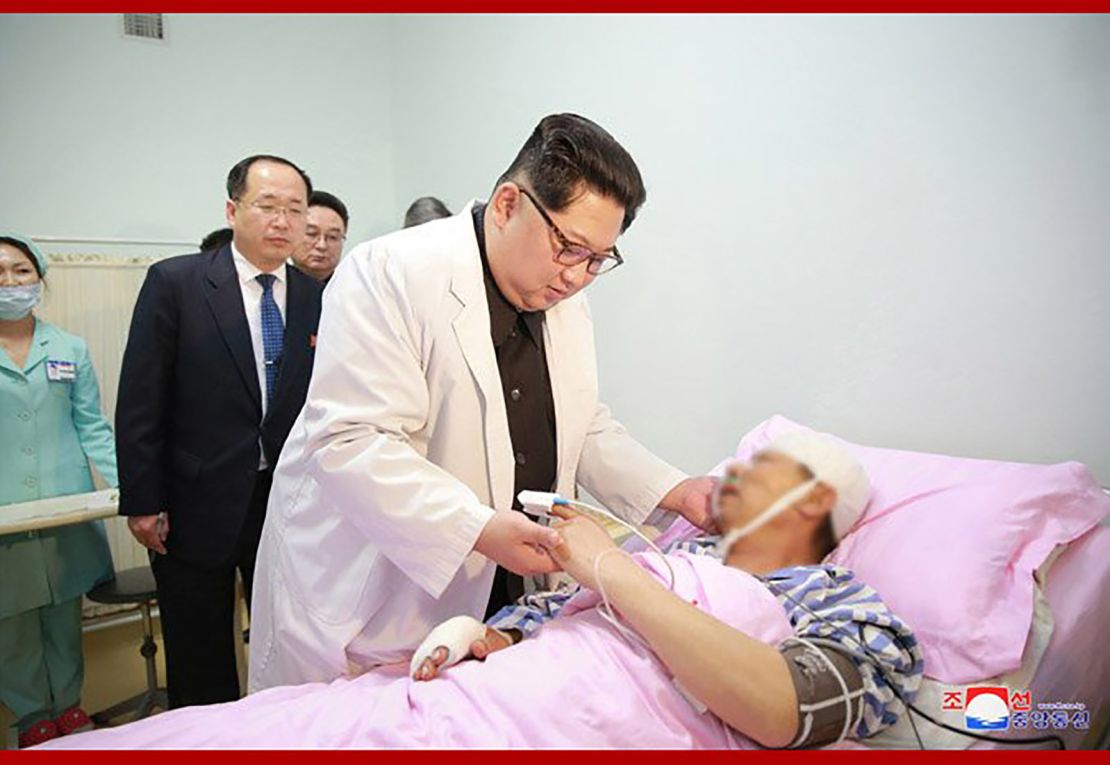 As many as 32 Chinese tourists were killed in the crash Sunday night, the Chinese Ministry of Foreign Affairs has confirmed.
A further four North Koreans also died in the accident, according to Chinese Foreign Ministry spokesman Lu Kang. The crash took place in North Korea's North Hwanghae province, to the south of the capital Pyongyang.
Chinese President Xi Jinping pressed North Korea for an "all-out" effort to save the lives of two Chinese tourists who were critically injured and to handle the affairs of 32 dead, according to Chinese state media.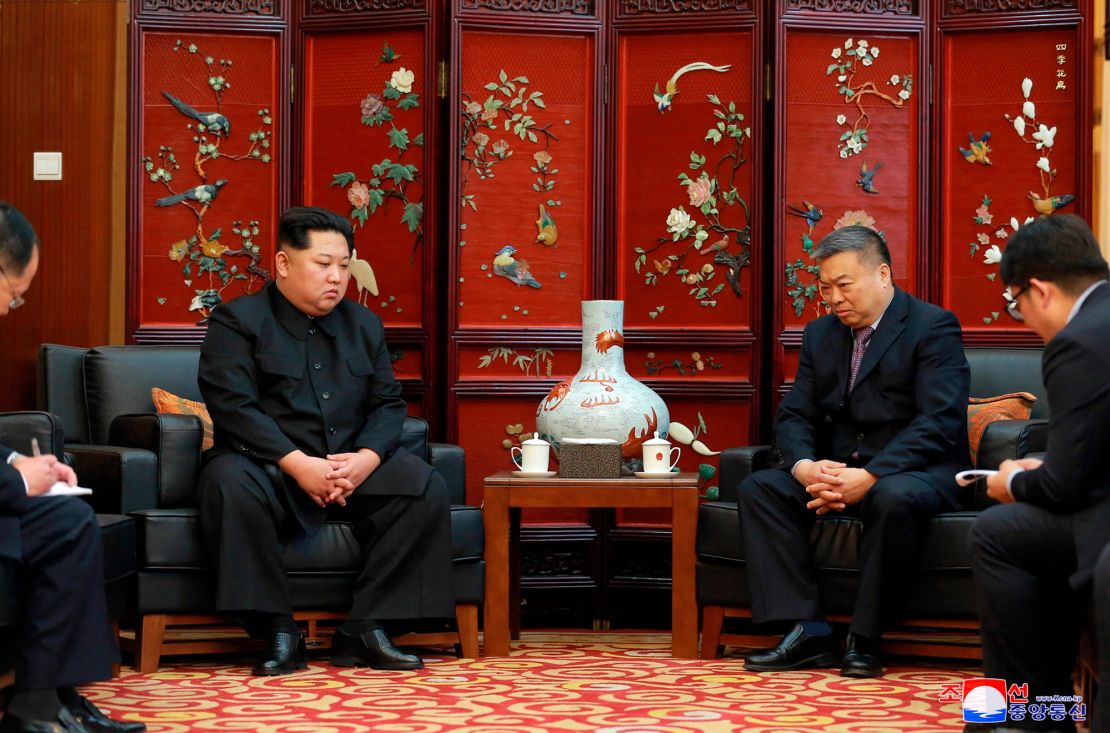 Xinhua reported that Xi asked the Chinese Ministry of Foreign Affairs and the embassy in the Democratic People's Republic of Korea on Monday to use "all necessary means."
Chinese visitors account for the vast majority of all foreign tourists to North Korea, with many traveling across the border from the Chinese city of Dandong.
China's Ministry of Foreign Affairs confirmed that North Korean officials had contacted its embassy in Pyongyang and an embassy "working group rushed to the scene of the accident."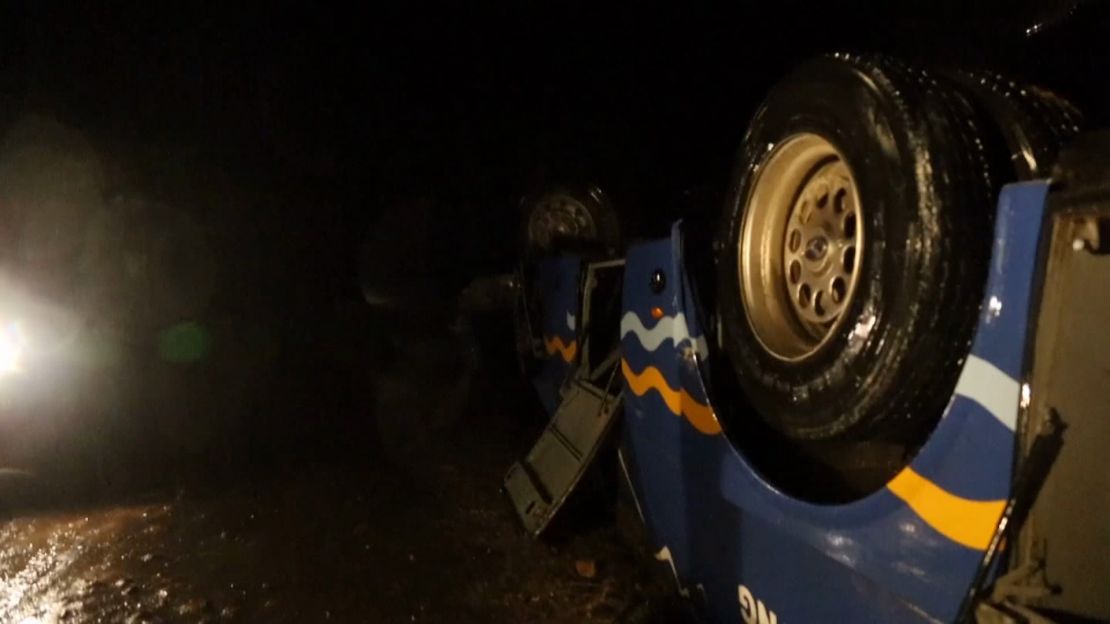 By midday Monday the ministry had dispatched a team of medics to North Korea to assist in rescue efforts and treatment.
The spokesman did not comment on the details of how the accident happened but said it was being investigated and China remained in close communication with the North Korean side.
Majority of tourists Chinese
While concrete figures are hard to come by, the number of Chinese visitors to North Korea could be as high as 100,000 a year, said Simon Cockerell, general manager of Koryo Tours, one of the major tour operators for non-Chinese visitors to North Korea.
By comparison, between 4,000 and 5,000 non-Chinese tourists visit each year, said Cockerell.
The accident comes as North Korea seemingly is engaged in a diplomatic charm offensive. Last month North Korean leader Kim Jong Un met his Chinese counterpart, Xi Jinping, on his first official visit outside the country, and will follow it up this week with a bilateral meeting with South Korean President Moon Jae-in at the Demilitarized Zone (DMZ).
The meetings are largely seen as precursors to a planned summit with US President Donald Trump, tentatively inked in for the end of May or beginning of June. The location for that historic meeting – the first between a sitting US President and a North Korean leader – has not yet been confirmed.
Unique travel opportunity
While the country remains largely closed off from visitors, there remains a small tourism industry. Independent travel is not possible, with all visitors taken around the country by guides from the Ministry of Tourism. However, North Korea has been reaching out to tourists in recent years.
Travel to North Korea raises a number of sticky issues, not least of all the ethical issue of supporting a repressive regime. For those who opt to go, it's an opportunity to glimpse one of the most isolated, unfathomable and feared countries in the world.
Some 20 to 30 international tour agencies – many based in China – operate tours to the reclusive state.
The US has put a freeze on travel for its citizens in recent months, following the death of American tourist Otto Warmbier, who was imprisoned in the repressive Stalinist country, ostensibly for attempting to steal a propaganda poster from his hotel. After spending nearly a year and a half in a North Korean prison, the Ohio student died shortly after being released from custody and repatriated.
Scenes from Pyongyang: CNN inside North Korea
CNN's Serentie Wang in Beijing contributed to this report.