Story highlights
Arsene Wenger to leave Arsenal at end of season
Has managed the English Premier League club since 1996
Frenchman took Arsenal to three EPL titles and seven FA Cups
Widely credited with revolutionizing English football, Arsene Wenger is to leave his long-time role as Arsenal manager at the end of the season.
The 68-year-old Frenchman has been at the north London club since 1996.
He is the longest serving manager still in the English Premier League, but has been under pressure in recent years from a disgruntled section of fans.
"After careful consideration and following discussions with the club, I feel it is the right time for me to step down at the end of the season," Wenger wrote in a statement on the Arsenal website.
"I am grateful for having had the privilege to serve the club for so many memorable years. I managed the club with full commitment and integrity.
"I want to thank the staff, the players, the directors and the fans who make this club so special."
Currently sixth in the Premier League, Arsenal is 14 points off fourth place – the top-flight's last Champions League qualification slot – but faces Atletico Madrid in the Europa League semifinals next week.
Victory in that competition would qualify Arsenal for next season's Champions League.
"I urge our fans to stand behind the team to finish on a high," added Wenger. "To all the Arsenal lovers take care of the values of the club. My love and support for ever."
Patrick Vieira on the Invincibles and Man City
READ: Who will replace Arsene Wenger as Arsenal manager?
'Unparalleled class'
When Wenger arrived in England he was only the third overseas manager to coach a Premier League team.
He introduced new ideas about nutrition, training and tactics and established a track record for signing players who became global stars, notably Dennis Bergkamp, Patrick Vieira, Thierry Henry, Cesc Fabregas and Robin van Persie.
Nicknamed the "Professor" – Wenger has a degree in economics – the Frenchman also played a pivotal role in the building of Arsenal's new training ground and the move from Highbury to their new state-of-the-art Emirates stadium in 2006.
"This is one of the most difficult days we have ever had in all our years in sport," said Arsenal's majority shareholder Stan Kroenke in a statement.
"One of the main reasons we got involved with Arsenal was because of what Arsène has brought to the club on and off the pitch. His longevity and consistency over such a sustained period at the highest level of the game will never be matched.
"Arsène has unparalleled class and we will always be grateful to him. Everyone who loves Arsenal and everyone who loves football owes him a debt of gratitude."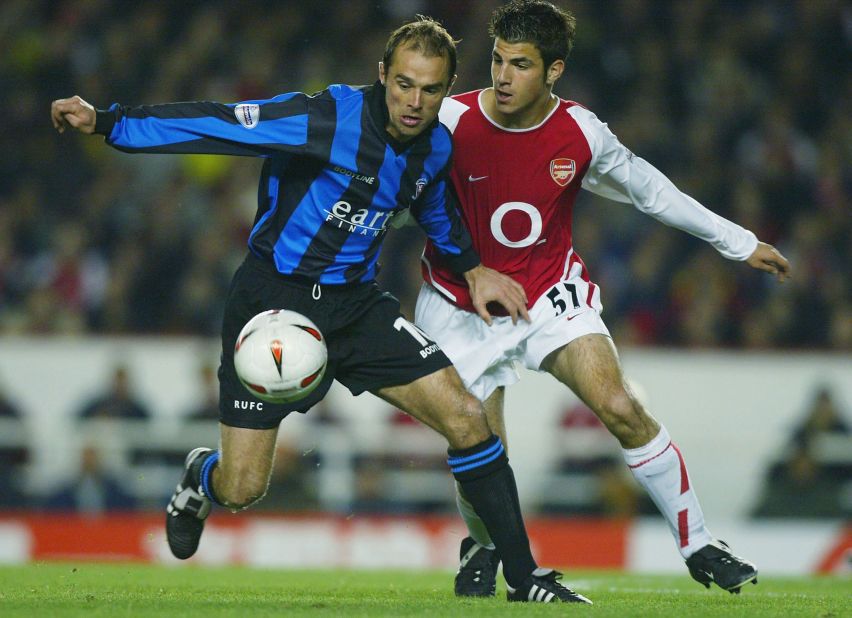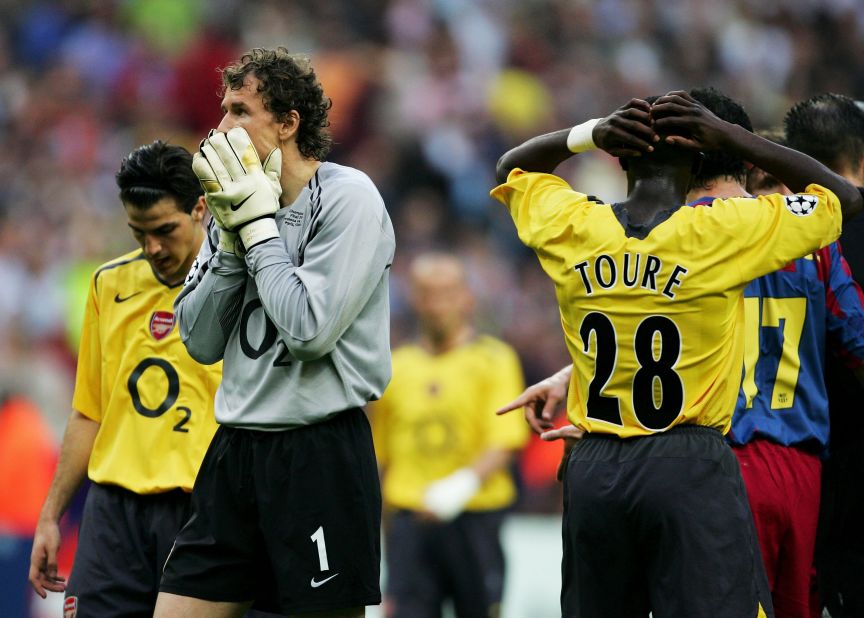 Arsene Wenger: The man who was once invincible
Under Wenger Arsenal won the Premier League title in 1998, 2002, and 2004 and clinched seven FA Cups, including three of the past four seasons. Arsenal won the league and FA Cup Double in 1998 and 2002.
The 2003-2004 team was nicknamed "The Invincibles" after it went through the Premier League season undefeated – with 26 wins and 12 draws.
Arsenal has only once finished outside of the Premier League's top four (it was fifth in 2017) since Wenger took over.
However, European glory has eluded the Gunners. Arsenal was runner-up in the UEFA Cup in 2000 and beaten finalist in the Champions League final in 2006.
It failed to qualify for this season's elite European competition and hasn't reached the Champions League quarterfinals since 2010.
READ: 'Wenger out' campaigners get their wish
Arsenal icon David Seaman on Wenger departure
'Greatest manager'
Former Arsenal goalkeeper David Seaman said it was the right time for Wenger to go but urged fans to "respect what he's done."
"It's time for everyone to get behind him now and show Arsene Wenger their appreciation because he's had such a massive impact on the club," Seaman, who won two Premier League titles under Wenger, told CNN World Sport.
"When he came to Arsenal we were successful but we played in quite a negative way… he let people express themselves, he brought out a whole new way of football, not just to Arsenal but to England as well – the way we trained, relaxed, massages… a lot of other clubs have got Arsene Wenger to thank for that."
Tony Adams, captain of Arsenal's two Double-winning sides, said on Instagram: "Thanks for everything Arsene. Move over Herbert [Chapman], Arsene Wenger the greatest Arsenal Manager."
Fabregas said the manner of Wenger's departure "shows the great dignity and class of the man."
"I will never forget his guidance and support, his tutelage and mentorship," he wrote on Instagram.
"He had faith in me from day one and I owe him a lot, he was like a father figure to me who always pushed me to be the best. Arsene, you deserve all the respect and happiness in the world. #classact"
Van Persie tweeted: "Thanks Arsene for all your confidence in me over the years. You are a very special man & a top coach! Definitely one of the very best ever! I will always see you as my footballing father where under your guidance I had the chance to grow as a man and a player, i'm forever thankful for that and wish you all the very best for the next chapter in your life!"
Former Manchester United manager Sir Alex Ferguson, who enjoyed a fierce rivalry with Wenger, said the Frenchman's impact on the game in England and worldwide "has been immense."
"It's been an incredible journey for Arsène, during which he has maintained the highest levels of professionalism throughout," Ferguson said in a statement in his role as a member of the League Managers Association.
"He has been in charge of one of Britain's greatest football clubs for over two decades and has produced some fantastic teams. His longevity shows that continuity can bring great success."
Wenger will be remembered "as one of the greats," former Manchester United striker Dimitar Berbatov told CNN World Sport.
"For me it always a pleasure to play against Arsenal, against a team of Wenger. They were always going to try to play football, football in its purest form," the Bulgarian told the show's anchor Alex Thomas.
Patrick Vieira: NYC FC want to please the fans
Ex-Manchester United and England international Gary Neville wrote on Twitter: "Arsene Wenger built the best teams that I played against in English Football .The 98 team was Amazing.
"The biggest compliment is that he played football that made us change the way we played against them. He now deserves the most incredible send off from all in the coming weeks."
Liverpool manager Jurgen Klopp said of Wenger: "He is an influence in football. A fantastic career, outstanding personality. A big player in the business."
Arsenal said it will name a replacement "as soon as possible."
Kroenke added: "We have high ambitions to build on Arsène's remarkable tenure and to honour his vision by ensuring that Arsenal competes for and wins the biggest and most important prizes in the game."
Born in Strasbourg, Wenger began his career as a player in France, followed by managerial stints with AS Nancy, AS Monaco and Nagoya Grampus Eight in Japan before joining Arsenal.