When a gunman opened fire in her Parkland, Florida, high school in February, Kelsey Friend huddled in a classroom while her favorite teacher was shot feet away. Scott Beigel saved her life, she said – he unlocked the door of the room to let her hide inside. He didn't make it in himself.
Two weeks later, she returned to Marjory Stoneman Douglas High School. She trembled and looked over her shoulder. Her breaths were short. She didn't feel safe.
She missed Mr. Beigel. He was the only teacher who made her care about school, the 16-year-old freshman said.
She said she cried through that morning. When she got home, she picked up the phone, but she hesitated – she didn't want to cry over the phone. Still, she dialed.
After a few rings, Mr. Beigel's mother picked up.
'We can keep in touch through Scott'
Linda Beigel Schulman, 63, and her son had a routine: He called her every day after school.
A week after he died, Kelsey came to his funeral. The teenager told his family how much Mr. Beigel meant to her. She said she had thought about him every day since he died.
Kelsey and Shulman were so moved, meeting each other, that they said "I love you" as they parted ways.
They ran into each other four days later, as they waited off camera for a live interview near the campus.
"Kelsey, I'm going to miss him terribly, also," Schulman remembered saying. "He called me every day. But you know what, if you want, you can call me, and we can keep in touch through Scott."
Kelsey said she was glad she'd have a chance to maintain a connection with Mr. Beigel. "I'd do anything to keep his memory alive," she said.
And if Schulman can help Kelsey through this time in her life, she said, she's doing what her son would have wanted. "It's just a continuation of Scott," she said.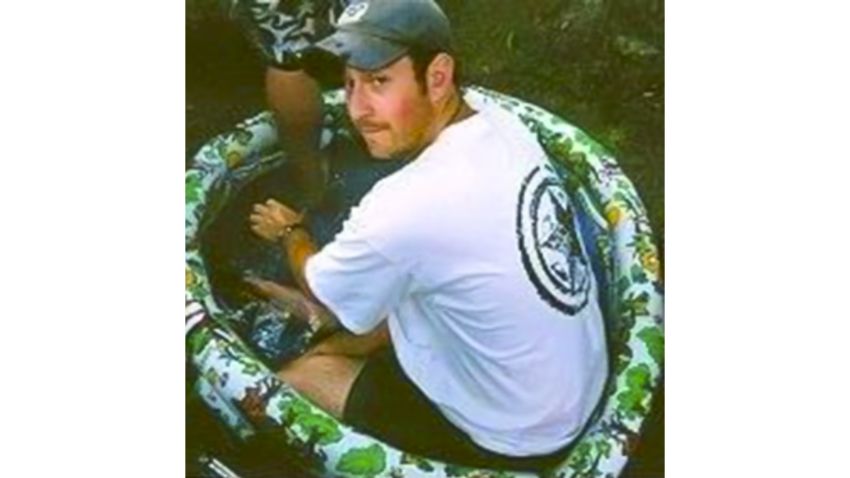 Shooting survivor thanks mom of fallen teacher
Since then, the two have talked about two to three times a week and exchanged text messages.
Over the past few months, they've formed a close friendship – one forged by tragedy and sustained by love, for a son and a teacher.
It has helped Kelsey as she deals with the trauma she's experienced and tries to get back to normalcy. For Schulman, the conversations have become a wonderful part of difficult days. She feels like she has gained an adopted daughter, she said.
Since the day of the funeral, whenever they talk or text, they always end by saying "I love you."
"I consider her a mom. She's family," said Kelsey, who calls Schulman "Mrs. Beigel." "Her whole family is family."
'I heard the shot that killed him'
When Scott Beigel, 35, called his mother, he'd often talk about life – his dog Murphy, his workout routines, his lesson plans and goals for class. He was getting more confident as the months went by, his mother remembered, and he was looking forward to the next school year. He felt like he was finally reaching his students.
In class with Mr. Beigel, Kelsey remembers laughing at his corny jokes. It surprised her that they liked the same music – "Feel It Still" by the band Portugal. The Man.
Before high school, she struggled academically. But Mr. Beigel taught geography in a way that made her understand, and made the subject matter to her. "I loved going to school when I had him," she said.
"She felt that he cared," said Kelsey's mother, Sheila Friend.
When shots rang out at Stoneman Douglas on February 14, Kelsey turned to Beigel for help.
"I said, 'I'm scared, I don't know what's going on,'" she told CNN shortly after the shooting. "Then he unlocked the door, I ran in, and unfortunately, he did not run in with me."
"I heard the shot that killed him," she said. "Remembering that bang, it haunts me."
'Scott's a hero'
For years, Schulman was a single parent. Scott Beigel grew up with his mother and sister on Long Island, east of New York City.
"Scott, Melissa and I – it was like the three musketeers," Schulman said.
Beigel's mother remarried 12 years ago, and her new husband, Michael Schulman, adopted him and his sister.
They had become a quartet, but Linda Beigel Schulman and her son shared a special bond.
They had their own language. They called their talks "positive venting." "No havtahs," she would always say – meaning he shouldn't call out of obligation.
He always called, particularly since Schulman's father died last year at age 87.
"I could go to Scott with anything. He could go to his mom with anything," she said.
Deadly Florida school shooting
On February 14, Michael Schulman was the first to learn about the shooting. He called his wife at work and asked her the name of their son's school.
"Do you know that there was a school shooting in Florida?" he said. She didn't.
She found the school's name and sent her son a text message. He didn't answer.
She tried not to worry. On the news, she heard that a geography teacher and cross-country coach was among the victims. Questions raced through her mind.
What hospital would he be in? Did he have his wallet?
Schulman, her husband and her brother flew to Florida, arriving late that night. At a command center, they learned there were still some unidentified victims among the 17 dead teachers and students.
Six hours later, an officer approached her. "Scott's a hero," she remembered him saying.
"But he didn't make it," another officer said.
'He was her hero that day and even before'
Immediately after the shooting, Kelsey called Beigel a hero in interviews.
"I will never forget the actions that he took for me and for fellow students in the classroom," she told CNN then.
"If his family is watching this," she said, voice cracking as she looked into the camera, "please know that your son, or your brother, was an amazing person, and I am alive today because of him."
Student gives tearful tribute to slain teacher
Days later, she met Beigel's family at the funeral.
His sister, Melissa Zech, 38, had seen Kelsey's interviews and wanted to meet her. She threw her arms around her. She thanked Kelsey for keeping her brother's name alive, and letting the world know what kind of person he was.
In an interview, Zech said the world knew her brother was a hero. "What's even more important is that he was her hero that day and even before," she said.
She said it touched her when Kelsey called her brother "my Superman" in an article in The Washington Post.
Her brother was her Superman, too, Zech said.
And her Superman was shot on her birthday.
'We'll get through this'
On that day after Kelsey had returned to school in February, something told her to call Schulman, she said.
"I' want to believe it was Mr. Beigel guiding me," Kelsey said.
She told Schulman about her day. She said she was having trouble getting out of bed in the mornings. She was scared and upset Mr. Beigel had died.
He wouldn't want her to be upset, Schulman told her. He would want her to focus on school and graduate.
"We'll get through this," she told Kelsey.
Kelsey held it together; she didn't cry.
In another phone call, Kelsey told Schulman about the new teacher who took Beigel's place.
"I miss Mr. Beigel so much. It's really hard," Schulman recalled her saying.
Schulman, a former teacher, told Kelsey to think of the jitters she felt at the start of school. Her new geography teacher was probably scared, too.
"Believe it or not, Mr. Beigel was scared, too," Schulman said.
"So you need to give him a chance, just the way you gave Mr. Beigel a chance."
"OK, I'll try," Kelsey responded.
"She's right," she remembered thinking after the conversation. "I just have to give him some time."
'Mr. Beigel wants you to keep living'
Kelsey and Schulman have coped with their grief in different ways. Schulman fields a barrage of phone calls each day working on a memorial fund in her son's name. And she has emerged as an activist.
"I'm dipping my toe in everything right now to find the place where I want to give most of my time for gun control," she said.
But for 20 minutes in her mornings, she sits in silence at home while she does her makeup and thinks about her son. It's 20 minutes of raw reality. She calls it her "Scott time."
"I give myself those 20 minutes a day, and when I'm done, I put my mirror away, I take a breath, and I go about my day," Schulman said.
Meanwhile, Kelsey has struggled to return to class. She has been to school one to two times a week, mostly leaving after lunch time. One night, she had a nightmare that it was February 14 again, and she got shot at school. Loud sounds take her right back to the terror of the shooting, her mother said.
When Miami Heat star Dwyane Wade visited Stoneman Douglas in March, some of the other students screamed with excitement, but Kelsey flashed back to the screams she heard on that awful day. Another time, she hid when she heard the banging sound of a classmate shaking the vending machine.
Her mother has bribed her to attend class with the promise of a virtual reality game. She tries to comfort her, but struggles to find words that might ease the pain.
She said she is willing to try anything to make her daughter feel better.
"If it's talking to Mr. Beigel's mom, then that's what it will be, because that's what God's putting in her path," she said.
"The more people that love my kid, the better it is," Friend said.
In March, the Friends briefly met Schulman in Washington at the March for Our Lives, a rally for stricter gun laws organized in response to the Parkland shooting.
"You need to try to get back to classes – I know it is super hard but Mr. Beigel wants you to keep living life," Schulman wrote in a text to Kelsey afterward.
'Nothing will keep me away'
Three days later, Kelsey sent Schulman a picture of a new tattoo on her ankle. It was the school's mascot – an eagle – with its wings folded around a red ribbon that read "MSD Strong, 2-14-18."
"Is that your tattoo?" Schulman wrote.
"Yes. It's crying two teardrops. For Mr. Beigel and my friend Peter," she wrote. Peter Wang, a 15-year-old JROTC cadet, was among the victims.
The tattoo on her ankle reminded her that "they're here with me no matter what," she said.
Schulman said she won't allow Kelsey to be miserable and that she tries to end their conversations on an upbeat tone. That's important, for both of them.
"She's healing me a little bit more, taking away a little bit of the pain," Kelsey said.
"Would you go to my graduation if I saved you a seat?" Kelsey asked Schulman in a phone call this month.
"If you send me an invitation, nothing will keep me away," Schulman replied.