British Prime Minister Theresa May apologized Tuesday for her government's treatment of some Caribbean immigrants to the United Kingdom and insisted they were still welcome in the country.
Speaking at a meeting with Caribbean leaders on Tuesday, May said her government was "genuinely sorry for any anxiety that has been caused."
May's apology came amid widespread condemnation of the government's treatment of the so-called Windrush generation, the first large group of Caribbean migrants to arrive in the UK after World War II.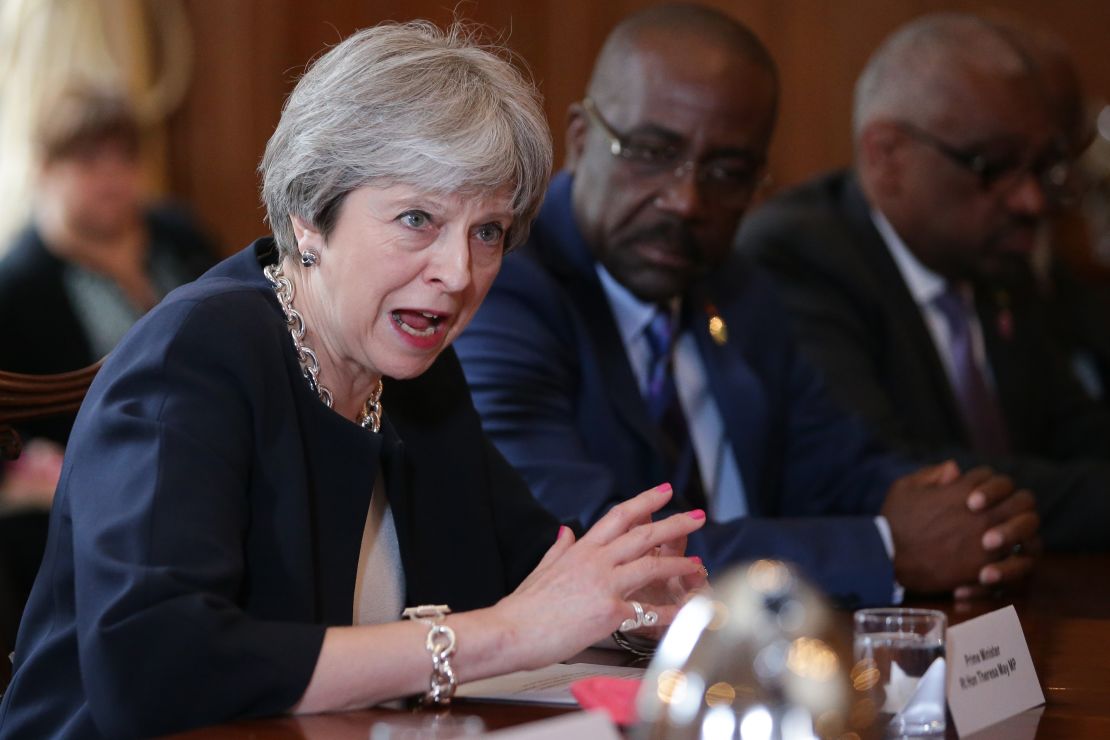 "I want to reassure you that I take this issue very seriously I will be ensuring the Home Office is dealing with this as well and efficiently and swiftly as they can and giving people every support that we can give them," May said.
"We welcome them and value them and the enormous contribution they have made to this country."
May acknowledged that the crisis had arisen due to tough new rules imposed during her time as Home Secretary in an effort to crackdown on illegal immigration.
The measures, introduced in 2012, require employers, landlords and health service providers to demand evidence of legal immigration status. At the time, May said they were designed to create a "hostile environment" for people living in the UK illegally.
But some of the Windrush children, who were invited along with their parents to Britain in the late 1940s, don't have the required documentation and are now struggling to prove their British citizenship. As a consequence, some lost their jobs, others were evicted from their homes, and a few were reported to have been threatened with deportation.
"This issue has come to light because of measures that we introduced recently to make sure that only those with a legal right to live here can access things like the NHS," May said, according to the UK Press Association.
"And this has resulted in some people who – through no fault of their own – has resulted in some people now needing to be able to evidence their immigration status."
"And the overwhelming majority of the Windrush generation do have the documents that they need, but we are working hard to help those who do not."
May's apology came after the Home Office announced the creation Monday of a new team to help those with Commonwealth status secure their UK status.
The Home Office also told CNN it was "not aware of any specific cases being removed from the UK."