Editor's Note: Arick Wierson is an Emmy Award-winning television producer and former Senior Media Adviser to New York City Mayor Michael Bloomberg. Currently, he advises political and corporate clients in the United States, Africa and Latin America. You can follow him on Twitter @ArickWierson. The views expressed in this commentary are his own.
(CNN) —
On Tuesday, the White House announced that President Donald Trump was canceling his trip to Lima, Peru, for a regional summit with other heads of Latin American and Caribbean countries. His sudden cancellation and decision to send Vice President Mike Pence in his place will drive an even bigger wedge between the United States and its regional allies.
Officially, the White House is pointing to the chemical attacks in Syria as the reason why Trump needs to stay in Washington. As if President Trump weren't fully capable of monitoring whatever countermeasures he is planning from Air Force One, an airplane the White House website describes as "…equipped with advanced secure communications equipment, allowing the aircraft to function as a mobile command center."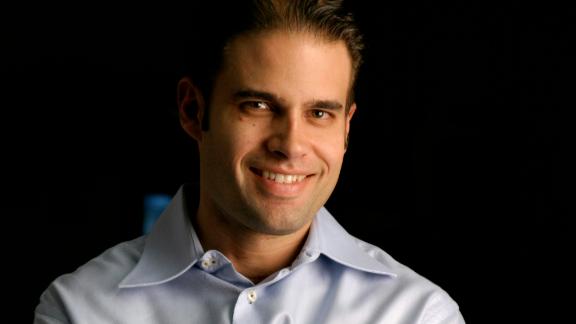 The reality is that the FBI's raid on Michael Cohen's office has deeply rattled the President, and that may well be why he has opted to stay close to his family, friends and allies as this crisis unravels.
But Trump's excuse – or his statement Tuesday afternoon that he "would have loved to have gone" – isn't fooling anyone. He never wanted to attend the Summit of the Americas. "Given President Trump's disdain for the region, its people, and its institutions, combined with his total lack of interest in Latin America, except as his own personal piñata, one can only consider the Lima summit dead on arrival," Jerry Haar, Professor of Management & International Business at Florida International University, told me.
Unlike some of his previous travels where Trump was treated as royalty – remember his extravagant trip to Saudi Arabia last year? – his trip to Peru was going to resemble an uncomfortably large Thanksgiving dinner in which he would assume the role of the slightly off-kilter uncle who everyone was hoping wouldn't show up.
Since the mid-1990s, the Summit of the Americas has been an opportunity for leaders from Canada to Argentina to profess their collective love and admiration for democratic ideals, regional trade, security, and other areas of mutual interest and cooperation.
But Trump has not expressed such love and admiration for his regional allies. He is alleged to have referred to Haiti and El Salvador (as well as Africa) as "shitholes." And he has repeatedly singled out Mexico and many Central American immigrants who pass through its borders as the cause of a host of problems for the United States.
With the prospect of having to face off against the leaders of the countries he has repeatedly insulted, it's not at all surprising that Trump was quick to push the cancel button on this particular transaction and send his Vice President in his place.
It's not exactly clear what Trump – and now Pence – hopes can be achieved in Lima. With the State Department headed by an acting secretary of state and the Bureau of Western Hemisphere Affairs led by an acting assistant secretary, it's hard to imagine that much strategic thinking or policy planning has gone into the trip.
Officially, despite the President's constant needling of the region with the threat of new tariffs on imports, a border wall, and his on-again, off-again determination to return Dreamers to their birth countries, the White House has made only vague references to its objectives – citing the strengthening of America's ties with the regional democracies, discussing fair trade and coordinating better border security.
Under normal circumstances, a US president would have the moral authority (and impetus) to use the summit as a platform for applying further pressure on the region's rampant corruption. According to the Global Corruption Barometer survey, 67% of Latin Americans believe corruption has risen during past year, and more than half feel that their governments are failing to address the problem.
But how would anyone from the Trump White House even begin to take regional leaders to task on the issue of corruption when Trump's campaign team remains under investigation by a special investigator, and several have already been indicted on charges of conspiracy, money laundering, financial crimes, bank fraud crimes and false statements.
Now that Pence is attending, he might be eyeing the Summit as an opportunity to compel greater regional pressure for regime change in Venezuela – a country that is teetering on the brink of economic and political collapse yet remains openly hostile to the United States. But if his objective is to sway regional leaders on Venezuela, then he will probably be preaching to the wrong choir.
With few exceptions, the heads of state of the region's powerhouse economies are either on their way out of office, lacking a strong mandate in their home countries. or are embroiled in their own corruption scandals. Take Michel Temer, Brazil's substitute President, who took office after former President Dilma Rousseff was impeached in 2016. Temer has approval ratings in single digits and is immersed in the Lava Jato (Car Wash) corruption scandal – the same scandal that, only a few days ago, led to the jailing of the country's popular ex-president, Luiz Inácio Lula da Silva.
So, what can Pence hope to achieve at the Summit of the Americas?
Get our free weekly newsletter
Perhaps he can set his sights on heading off China's increasingly aggressive economic and diplomatic overtures in the region. It's no secret that China's focus on pushing commodity-backed loans to fund large infrastructure projects throughout Latin America is ripping a page out of same playbook that China used with much success throughout Africa. The White House's recently published National Security Strategy brazenly accuses China of attempting to "pull the region into its orbit through state-led investments and loans."
With Trump having chickened out from facing the leaders of the countries he has derided since announcing his campaign for office, it's up to Pence to put his best foot forward.