Story highlights
Peace Proscovia starring for Uganda at Commonwealth Games
Netball player defied cultural norms & father's wishes to follow dream
Proscovia now inspiring a new generation back home
Gold Coast, Australia
CNN
—
Peace Proscovia didn't want to disobey her father, but she had no choice. She had to defy him, fight against her country's cultural norms, to achieve her dream.
Born into poverty in an Ugandan village 804 miles (500 kilometers) from the capital Kampala, Proscovia stood out from a young age. She was the single-minded girl who loved sport. The child who wanted to accomplish the out of the ordinary.
Bemused villagers could not understand her blinkered determination. She would never marry, they said, never have children, never succeed if she continued to play netball. She was on the road to ruination.
Albert Perez/Getty Images AsiaPac/Getty Images
"Most of the girls believed that if they continued to play sport they wouldn't achieve what they were supposed to achieve, which was to get married and have children," the 28-year-old tells CNN Sport.
"As girls we're seen as a source of wealth, whereby by getting married we bring wealth into the family, but I had to stand against the norms of the family. I was always self-motivated."
READ: Uganda rugby star Solomon Okia revels in World Cup dream
The untrodden path
A decade on, Proscovia's father – even the entire country – is glad the talented goal shooter ignored him. The untrodden path she followed has taken her from the countryside to the city, to national fame and netball glory.
This softly spoken eldest child of seven, the daughter of George and Winifred, parents who struggled for employment, is the driving force of the Ugandan netball team which is competing at the Commonwealth Games for the first time in its history.
The 6ft 3in goal shooter may have the freedom to walk around Australia's Gold Coast unnoticed, but back home everyone, she says, is talking about netball.
Photos: 71 nations, 275 events
Photos: 71 nations, 275 events
Photos: 71 nations, 275 events
Photos: 71 nations, 275 events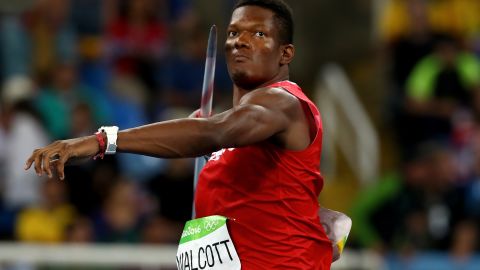 Photos: 71 nations, 275 events
Photos: 71 nations, 275 events
Photos: 71 nations, 275 events
Photos: 71 nations, 275 events
Photos: 71 nations, 275 events
Photos: 71 nations, 275 events
Photos: 71 nations, 275 events
Photos: 71 nations, 275 events
Photos: 71 nations, 275 events
Photos: 71 nations, 275 events
Photos: 71 nations, 275 events
Photos: 71 nations, 275 events
Photos: 71 nations, 275 events
Photos: 71 nations, 275 events