Editor's Note: Scott Jennings, a CNN contributor, is a former special assistant to President George W. Bush and former campaign adviser to Sen. Mitch McConnell. He is a partner at RunSwitch Public Relations in Louisville, Kentucky. Follow him on Twitter @ScottJenningsKY. The opinions expressed in this commentary are his own.
(CNN) —
EPA Chief Scott Pruitt's fate is up in the air after a series of ethics allegations began swirling in the media. The latest parlor game is guessing if and when Pruitt might get the ax from President Donald Trump, having committed the sin of bringing embarrassment to the administration. Pruitt, no stranger to controversy, is now under fire for his decision to rent a room in the nation's capital from the family of an energy lobbyist.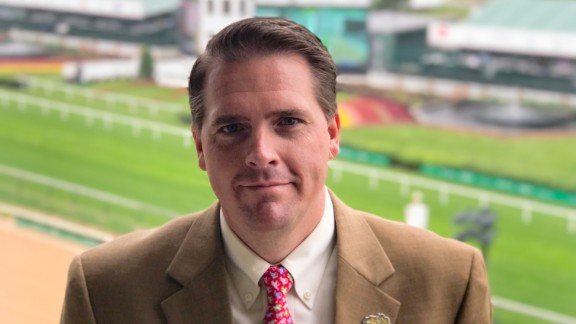 courtesy of Scott Jennings
Much of the Trump-Hating Industrial Complex has already tried and convicted Pruitt on cable TV panels, appointing themselves experts in someone else's living arrangements to demand Pruitt's sacking.
What lurks beneath, though, is not a concern for ethics or thrifty travel budgets (they might want to check EPA directors under Obama before they tee off on travel), but rather adherence to liberal environmental policy that borders on religious conviction. Many on the left love government regulations and hate anyone who tears them down, as Pruitt has successfully done at EPA.
Having failed to incite a national panic last week over the addition of a citizenship question to the 2020 Census, the Trump haters have moved on this week to destroying Pruitt. There's a good chance they will fail at this, too. Why? Losing Pruitt would rob the Trump administration of an effective operator who has done more than most to make good on the President's campaign promises.
Pruitt has been effective. Unlike David Shulkin, who was recently jettisoned from the Department of Veterans Affairs, Pruitt has actually enacted President Trump's agenda. He's a recognized conservative warrior, with the Washington Post reporting that "allies praise Pruitt for returning more power to individual states while scaling back what they see as the previous administration's regulatory excesses." Pruitt might be the most successful Trump cabinet member, delivering win after win to President Trump.
The White House may not want another confirmation battle right now. With nominees for Secretary of State, CIA director and the VA all sure to face bruising and time-consuming confirmation battles, the bandwidth may not exist for Senate Republicans to take on another. If Democrats succeed in taking the scalp of someone who has been effective at dismantling Barack Obama's legacy, you can bet they would make confirming a replacement about as much fun as using a hornet's nest as a speed bag. Salvaging Pruitt makes more sense than engaging in battle over a replacement.
Pruitt is becoming a martyr. The people at the controls of the liberal outrage machine don't care about rent; they are just hopping mad that he's dismantling Obama's anti-business regulatory regime. As my friend Josh Holmes, a former chief of staff to Senate Majority Leader Mitch McConnell, tweeted: "Ironically, the media blood-lusting for Scott Pruitt is insulating him a bit by gradually turning him into a conservative cause. Going to be tougher than they think to run him out over cheap rent." The louder the extreme left screams, the more Trump will consider it music to his ears.
Pruitt has powerful allies. The former Oklahoma attorney general has earned high praise from many people who have the president's ear, like Kentucky Gov. Matt Bevin. "The job creators in America (and this governor, among others) are grateful to @EPAScottPruitt for his efforts, and look forward to many more years of his bold, transformational leadership. …Ignore the nattering nabobs of negativism and keep marching," Bevin tweeted.
Pruitt's work has garnered approval from leaders like Bevin who represent states and industries that were hammered by Obama-era EPA overreach. As Trump visits West Virginia today, CNN is reporting that while Trump isn't pleased with Pruitt, he's hearing from many people who feel that what Pruitt is doing at EPA is "far more important than draining the swamp." Asked by reporters as he boarded Air Force One on Thursday if he has confidence in Pruitt, Trump said: "I do." Bottom line, Trump understands his allies in coal country and other energy-rich states would be unhappy if Pruitt were given the boot.
Pruitt has advantages other Trump administration castoffs didn't have. That doesn't make him completely safe, but it does give him the cover and time to rectify his issues. Liberal environmental activists will not stop clawing at Pruitt no matter how long he holds the job. They view decapitating Trump's EPA as vital to stopping the Republican anti-regulatory agenda, and they are hoping to gain ground if Democrats wrest control of one or both chambers in Congress in the midterm elections.
Get our free weekly newsletter
The smart path forward is for Pruitt to fully answer all questions, atone for any mistakes, implement transparent systems to prevent even the appearance of ethical impropriety and continue plowing forward with the good job he's done in taming one of the most out-of-control, anti-growth bureaucracies in Washington.