Story highlights
For innovative tech products, look no further than Amazon Exclusives
This section of the site curates stellar products from up-and-coming companies
CNN —
While we don't typically go straight to Amazon to shop for the best startup tech gadgets and gear, Amazon Exclusives is completely changing our mind. This subsection of the site showcases a number of innovative products that can only be found on Amazon, ranging from the "world's smartest" child monitor, which features facial recognition for extra security, to a pint-sized projector that beams your cinematic favorites on the big screen. This site also includes some favorites featured on "Shark Tank." Amazon Exclusives also operates in a number of other categories, including apparel, traveling essentials and even food.
The idea is that you, as a shopper, can get access to some pretty cool and inventive gadgets, while still enjoying all the perks of shopping in the Amazon ecosystem, including Prime free shipping. And at the same time, some lesser-known businesses get the benefit of being showcased to millions of customers around the world.
To get a taste of what's up for grabs in the tech section of Amazon Exclusives, we've rounded up some of the fan favorites you can shop right now. Get ready to make your day-to-day life more high-tech with these products, rated 4 stars or higher.
Note: The prices below reflect the retailer's listed price at the time of publication.
iFox Creations Ultra Portable Clear Sound Wireless Bluetooth Speaker ($19.99; amazon.com)
Amazon
Pawbo Life Wi-Fi Pet Camera ($139.99; amazon.com)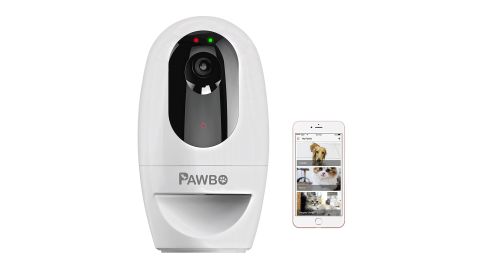 Amazon
nura Adaptable Headphones ($399; amazon.com)
Amazon
iCODIS G1 Mini Projector ($266; amazon.com)
Amazon
Mengo Magnetic Phone Mount ($8.39; amazon.com)
Amazon
auna Connect Wi-Fi Music Player ($119.99; amazon.com)
Amazon
Voltaic Systems Rapid Solar Backpack Charger ($129; amazon.com)
Amazon
Reveal Bamboo Wood Bluetooth Headphones ($39.99; amazon.com)
Amazon
Reveal Solar Speaker ($79.99; amazon.com)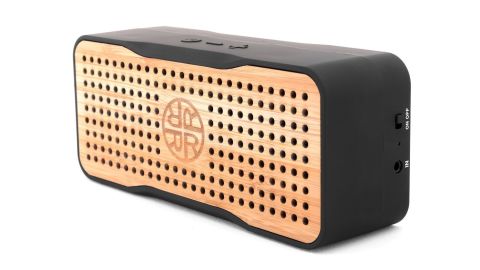 Amazon
Invidyo World's Smartest Child Monitor ($174; amazon.com)
Amazon