Winnie Madikizela-Mandela, the South African anti-apartheid campaigner and former wife of the late President Nelson Mandela, has died at age 81.
The family said in a statement that she passed away at the Netcare Milpark Hospital in Johannesburg, South Africa after a long illness, for which she had been in and out of hospital since the start of the year.
"Mrs. Madikizela-Mandela was one of the greatest icons of the struggle against apartheid," the statement said. "She fought valiantly against the apartheid state and sacrificed her life for the freedom of the country."
Her death came as a shock. "None of us had predicted this," a family spokesman told CNN.
Madikizela-Mandela was known as the "Mother of the Nation" because of her struggle against white-minority rule in South Africa.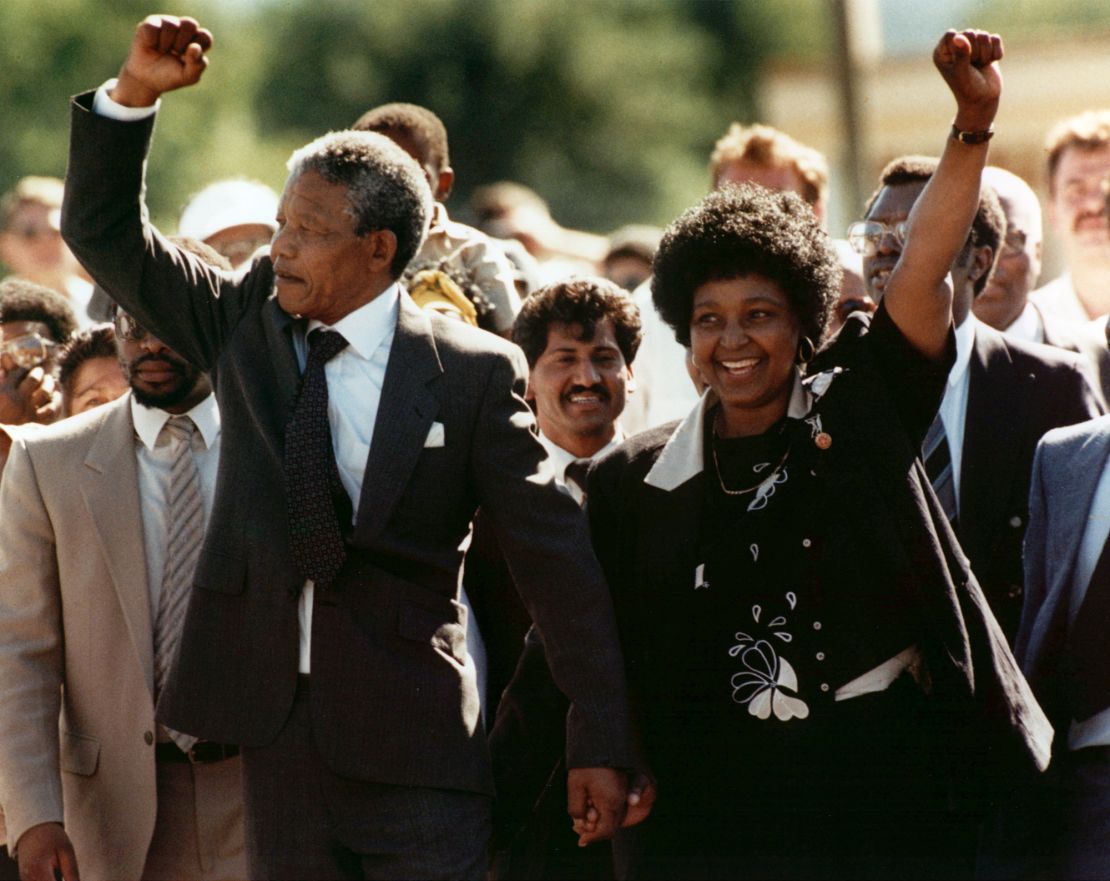 She was married to Nelson Mandela for 38 years, including the 27 years he was imprisoned on an island near Cape Town.
"She kept the memory of her imprisoned husband Nelson Mandela alive during his years on Robben Island and helped give the struggle for justice in South Africa one of its most recognizable faces," the statement said.
The couple were divorced in 1996, two years after Nelson Mandela became South Africa's first black President. They had two daughters together. Nelson Mandela died in 2013.
A longtime stalwart of the ruling African National Congress, or ANC, political party, Madikizela-Mandela was a member of South Africa's parliament at the time of her death.
One of the last official visits she received was from current South African President Cyril Ramaphosa, who went with her to Soweto township last month to encourage people to register to vote in next year's presidential election.
On Monday, Ramaphosa praised Madikizela-Mandela as "an advocate for the dispossessed and the marginalized" and "a voice for the voiceless."
"Even at the darkest moments of our struggle for liberation, Mam' Winnie was an abiding symbol of the desire of our people to be free," Ramaphosa said in a statement. "In the midst of repression, she was a voice of defiance and resistance. In the face of exploitation, she was a champion of justice and equality."
A memorial service for Mandela will be held April 11 and an "official national" funeral will be April 14, Ramaphosa said.
A link to the outside world