"But they did not believe the women, because their words seemed to them like nonsense."
– Luke 24:11
The men refused to listen to her story. She was publicly smeared as a whore. And when she emerged as a celebrated advocate, powerful men tried to silence her because she threatened their status.
Nevertheless she persisted.
The woman we're talking about, though, is not a leader in the #MeToo movement – the viral campaign raising awareness about sexual assault and harassment against women. She is Mary Magdalene, the first person Jesus appeared to after his resurrection, according to the New Testament, and the first person to preach the good news that he had been raised from the dead.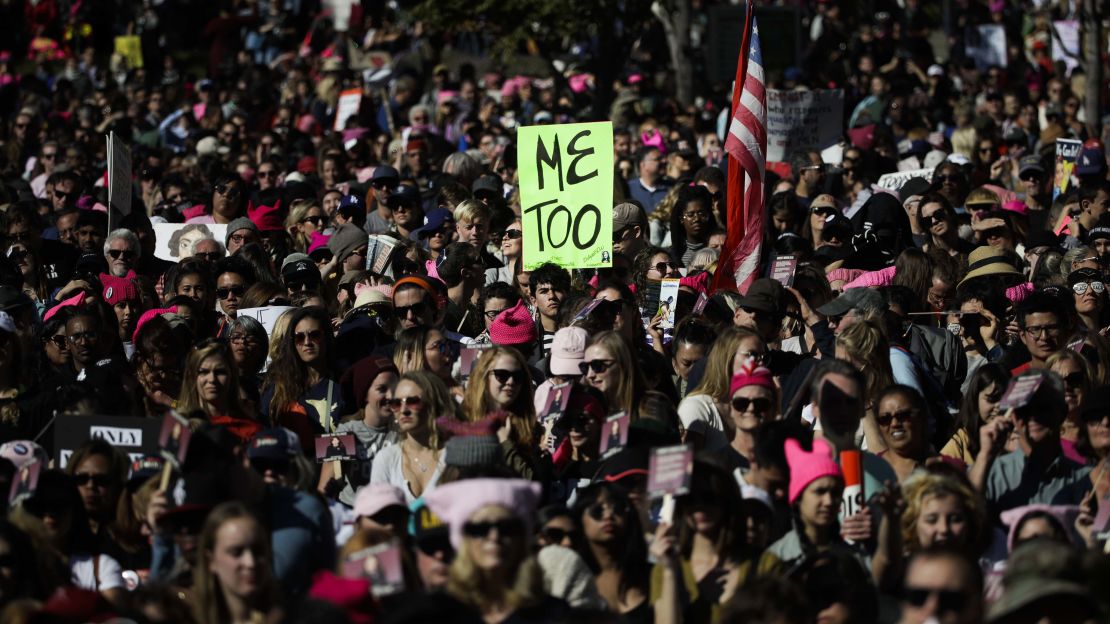 For billions of Christians around the world, Easter Sunday is a celebration of a risen savior. Yet what happened to Mary Magdalene shows that Easter can also be seen as something else – a #MeToo moment, some pastors and biblical scholars say.
They say Easter is also a story about how charismatic female leaders such as Mary Magdalene – and even Jesus himself – were victimized by some of the same behavior that sparked the #MeToo movement: the sexually predatory behavior of men, the intimidation of women and an orchestrated attempt to silence women who drew too much attention when they spoke up.
One of the most obvious links between Easter and #MeToo, some say, is the way Mary Magdalene has been slut-shamed.
She has been falsely portrayed in books and films as a penitent prostitute rather than what she really was, says Claire L. Sahlin: "The foremost witness of the resurrection and a visionary leader of the early Christian movement."
"The #MeToo movement recognizes that men in authority used their power to sexually abuse women and silence their voices," says Sahlin, an associate dean and professor of multicultural women's and gender studies at Texas Woman's University.
"Mary Magdalene also was a victim of men in authority who used their power to silence her voice."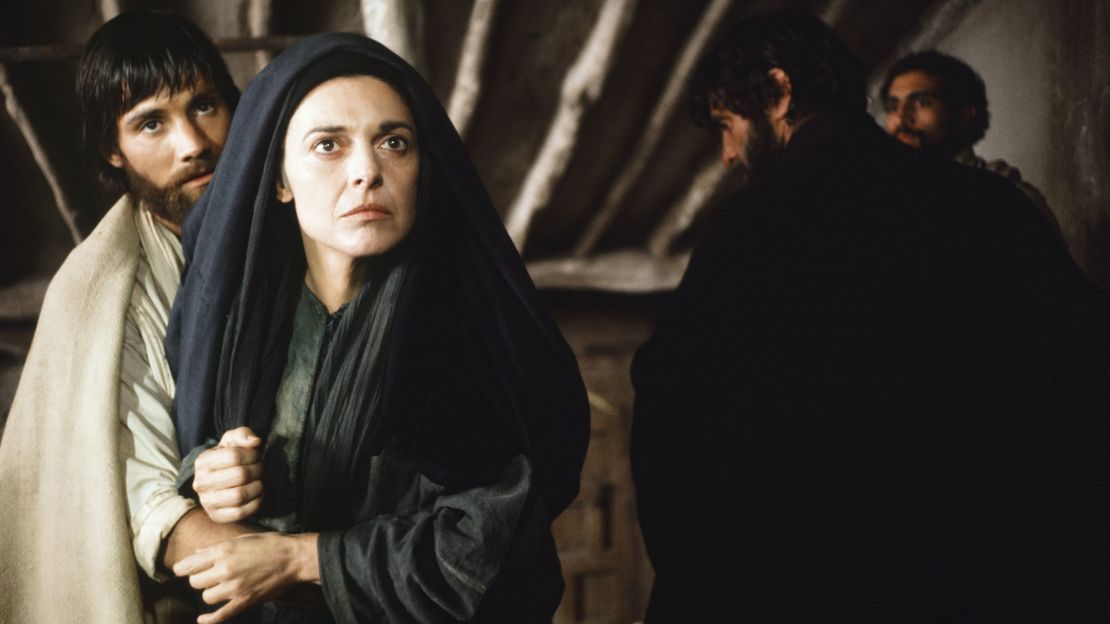 Is it possible to see the Easter story through the lens of the #MeToo movement, or are some pastors and theologians twisting the central story of Christianity to fit a "feminist ideology"?
One New Testament scholar captured the tension between interpreting the Bible and seeing it through a modern lens when he wrote about a push to make biblical translations more gender-inclusive.
"Should we refrain from calling God our Father because some people have had sinful, oppressive fathers?" asked Vern S. Poythress, a professor of New Testament interpretation at Westminster Theological Seminary in Pennsylvania.
"Should we stop using 'He' to refer to God because some people will think that God is literally of the male sex? If we allow these concessions, will not others enter from the wings, seducing us into an indefinite series of mollifications of the Bible for the sake of not 'unnecessarily' offending modern readers?"
Others scholars, though, say they're not inventing scripture. They point to numerous passages in the Easter story and throughout the New Testament as evidence of four ways they say Easter became a #MeToo moment:
The men didn't listen to 'hysterical' women
Credible witnesses – it's what the resurrection stories hinge on, and it's what the #MeToo movement needed to gain traction. In both cases, women are delivering shocking revelations to a skeptical public. The Apostle Paul captured this challenge when he used the Greek word for scandal – skandalon – to describe how the Easter message must have sounded to non-Christians.
And like many scandals, people have trouble believing the women, some biblical scholars say.
Skepticism of women was literally enshrined in the law; a woman's testimony didn't count in a Jewish court during Jesus' time, scholars say.
"In the ancient world, women were thought to be credulous and gullible, especially in religious matters," says Richard Bauckham, a theologian and author of "Jesus and the Eyewitnesses: The Gospels as Eyewitness Testimony."
"In the second century, the pagan intellectual Celsus, who wrote a book against Christianity, says of the resurrection: 'Who saw him – Just a poor fisherman and a hysterical woman.' "
This sexist subtext can even be seen in the biblical accounts of Jesus' resurrection, since the traditional Easter story is told in the Gospels through the eyes of men.
If Easter were an action movie, the men would have the juiciest parts. There's the crafty villain Judas, who betrayed Jesus for a payday; the blustering Peter, whose bravado quickly melted when Jesus got arrested; and "Doubting Thomas," who spoke for so many when he said he needed proof before he believed.
But a closer look shows that women are the real action "sheroes," some pastors and scholars say.
They were the ones who stood by a tormented Jesus hanging on a cross when the men had long fled in fear. And they were the ones Jesus first appeared to, not the men, all four Gospel accounts say.
"They were the last at the cross and the first to get the good news," says Karla D. Zazueta, a discipleship leader at Stonebriar Community Church in Frisco, Texas, and a contributor to an anthology entitled, "Vindicating the Vixens: Revisiting Sexualized, Vilified, and Marginalized Women of the Bible."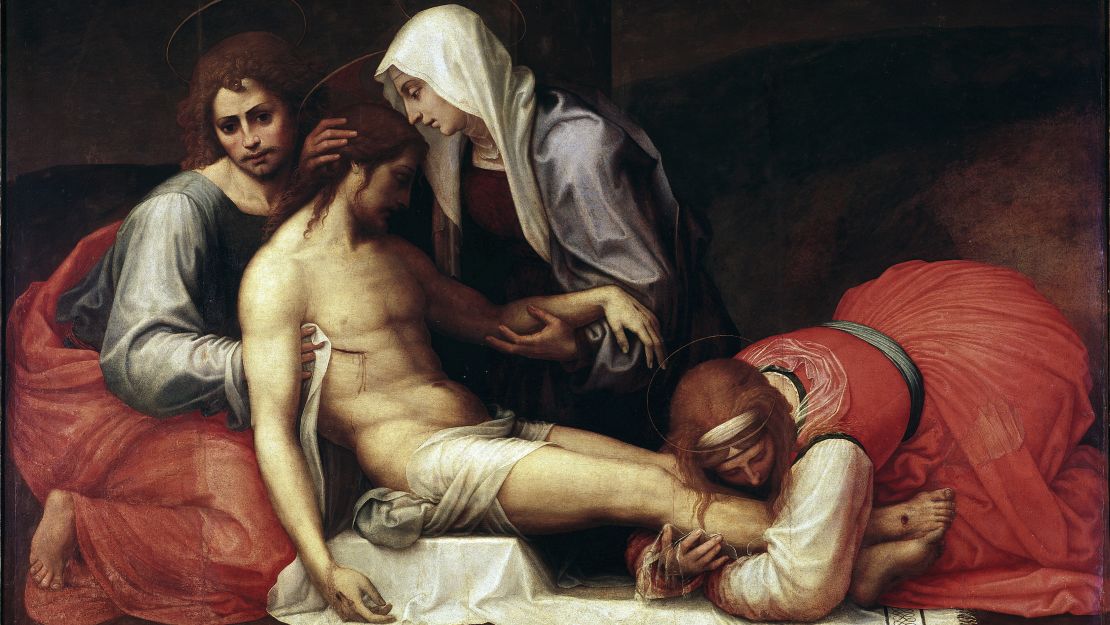 Yet they were the last ones the men believed, the Gospels make clear.
The Gospel accounts show that the men initially ignored the women's declaration of a risen Jesus because, according to the Gospel of Luke, "their words seemed like nonsense."
Some of the stories even take on the undertone of dark comedy.
The women tell a meeting of the disciples that Jesus has risen and the men ignore them. Men make the same declaration later and they are literally worshipped as saints.
Jesus, though, didn't have a problem sharing the stage with women, according to New Testament accounts.
The Gospels are full of Jesus treating women in a way that would have scandalized his contemporaries. They were his travel companions and primary financial backers. Consider an obscure passage in Luke 8:1-4. It says Jesus and his 12 disciples were accompanied by women: Mary Magdalene, Joanna, Susanna "and many others."
"These women were helping to support them out of their own means," Luke says of the women.
A rabbi who traveled with and treated women as spiritual equals was unusual for a time when they were treated like second-class citizens, says Zazueta.
"He had a traveling seminary and he mentored women just as closely as his male disciples," she says. "They were worthy of discipleship. You have this picture of Jesus traveling with a coed seminary that was supported by females with men and women learning and working together. He wasn't following the rules of his time."
The Easter story itself doesn't follow the rules of its time, Zazueta says. The Gospels make women the most important witnesses to the resurrection at a time when women were literally and legally ignored.
"It's a huge deal because it also gives credibility to the Gospel narrative," Zazueta says. "No one who invented such a story would have invented a woman as a witness."
They pushed women into the shadows
Here's another peculiar feature of the Easter stories: They name many of the women who found the empty tomb of Jesus. In addition to Mary Magdalene, they name Joanna; Salome; Mary, the mother of James; "and the others with them."
Naming women isn't a feature of the New Testament, says Sahlin, the Texas Woman's University professor.
"Women's roles have been downplayed in the New Testament," she says. "When women are mentioned, they are often not named."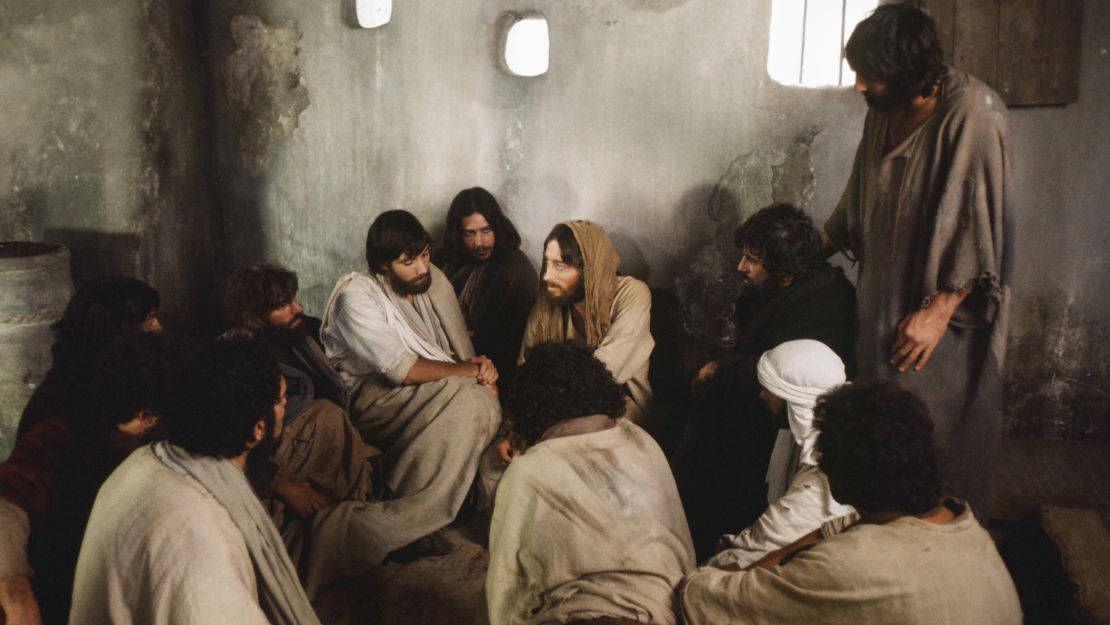 Consider some of the most famous New Testament stories. We know the names of many of the men Jesus encountered during his itinerant ministry: Zacchaeus, the diminutive tax collector; Jairus, the heartbroken synagogue ruler; and Nicodemus, the inquisitive Pharisee.
But the Gospels name virtually none of the women Jesus encountered. They are instead identified by descriptions such as "the woman with the issue of blood," "the Samaritan women at the well" and the "woman caught in adultery."
What does this have to do with the #MeToo movement?
One of the difficulties some women face when they come forward today is their tormentors have names, but they don't. Many of them suffered in silence for years because their tormentors had name recognition and wealth. And some of those men used that imbalance of power to intimidate the women into silence.
Some men in contemporary churches are accused of similar behavior. Andy Savage resigned from his Memphis megachurch this year after revealing he had assaulted a teenage girl in his youth group decades ago. Rob Porter, a Mormon, resigned as a top aide to President Trump after two ex-wives accused him of abusing them. The incidents left many churches wondering whether they needed a #MeToo movement as well.
The early church fathers used an imbalance of power to silence the women of Easter and other charismatic women in the New Testament, some biblical scholars say.
"When the New Testament was edited and canonized, women's voices like Mary Magdalene were suppressed," Sahlin says. "The New Testament, however, offers clues to women's leadership roles. Women served as prophets, benefactors and as missionaries in the early Christian movement."
Christians often hear sermons about prominent men in the New Testament: the Twelve Apostles, Stephen the martyr, men such as Barnabas and Timothy who risked their lives alongside the Apostle Paul. But how many people have heard sermons about female leaders in the early church such as Priscilla, a teacher of the Gospel who was so dynamic that her name was often listed before her husband's when they were mentioned?
Or how many people know about Phoebe, whom the Apostle Paul describes in Romans 16:1-2 as a "deacon" in the early church and a "benefactor of many people, including me," according to some biblical translations?
And why do people continue saying there were 12 male Apostles when Paul himself says in Romans 16:7 that "Junia," a woman, is an Apostle, asks Bauckham, author of "Jesus and the Eyewitnesses."
"Paul has no problem calling her that," Bauckham says. "In the passage, Paul says of Junia that she was 'outstanding among the Apostles'" and was "in Christ before I was."
But how can that Paul – who celebrated women as Apostles and declared in Galatians 3:28 that there is neither "male and female, for you are all one in Christ Jesus" – be reconciled with the Paul who says in other parts of the New Testament that "women should remain silent in churches" and that if they had a question "they should ask their own husbands at home"?
That's because they're not the same Paul, says John Dominic Crossan, a New Testament scholar and co-author with his wife, Sarah Crossan, of "Resurrecting Easter: How the West Lost and the East Kept the Original Easter Vision."
Most biblical scholars don't think Paul actually wrote all the letters attributed to him in the New Testament, Crossan says. Some New Testament passages in which Paul denigrates women were actually inserted later by male church leaders threatened by Paul's radically inclusive vision, Crossan says.
Scholars can make that determination because the theology and writing style is so markedly different in some of Paul's New Testament letters, Crossan says.
"It's like someone producing a letter by someone saying that MLK said, 'If this nonviolent thing doesn't work, we can go for the guns,'" Crossan says.
This pattern of powerful men erasing the names and voices of women caused the early Christian church to retreat from the powerful witness of many charismatic female leaders, Sahlin says.
"Sociologists tell us that when new religious movements start, women and others who may be marginalized in society often assume new leadership roles," she says. "But as the religious movement becomes more institutionalized, women tend to fall back or are pushed back into the shadows."
Discrediting women by calling them bad girls
In the #MeToo movement, some women are ignored, others are pushed into the shadows and still others are discredited as loose women who are the source of their own folly.
Mary Magdalene suffered all three treatments, some scholars say – including a smear campaign that has lasted nearly 2,000 years.
Most people know her as a reformed harlot. That's how she's been portrayed over the centuries in books and sermons, and in movies like "Jesus of Nazareth," "Jesus Christ Superstar" and more recently, "Risen."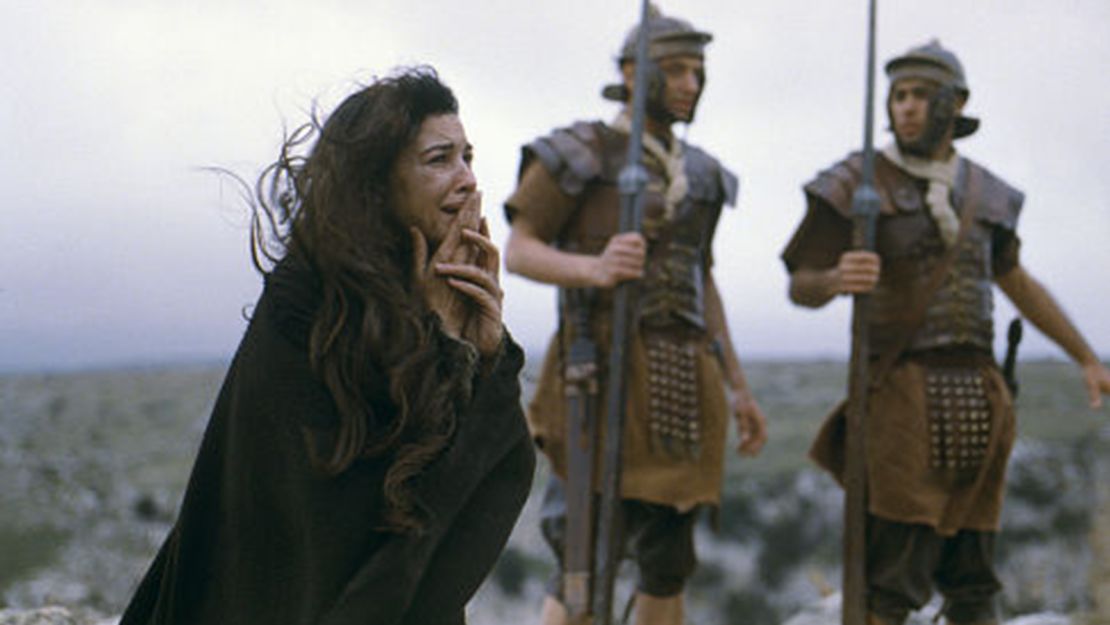 But Mary Magdalene was never once described as a prostitute when mentioned in the Bible. She is instead portrayed as one of Jesus' most steadfast disciples, someone who financially supported him and was called the "Apostle to the Apostles" by early church leaders because she brought the news of Jesus' resurrection to the 12 disciples.
Bauckham points to the resurrection story in John 20:18, when Mary Magdalene says, "I have seen the Lord!"
"What Mary says – 'I have seen the Lord!'– is exactly what Paul says when he claims to be an Apostle: 'Am I not an Apostle? Have I not seen the Lord?' "he says. "I think it means that Mary Magdalene was regarded in the early Christian movement as an Apostle."
Mary Magdalene's spiritual authority, though, was gradually downplayed. By the fourth century, Gnostic texts depicting her spiritual leadership were deemed heretical and excluded from the New Testament canon, says Sahlin.
One of those heretical texts, The Gospel of Mary, portrays her as possessing deeper insight than the Apostle Peter. Whether the Gospel is historically accurate or not, it reveals tension over the role of women in the early Christian movement, Sahlin says.
"We can read it as a historical witness to an actual conflict over women's leadership in early Christianity," she says. "We see in the texts Peter questioning Mary's authority."
Mary's spiritual authority in the early church was further eroded in 591 when a powerful Pope depicted her as a reformed harlot.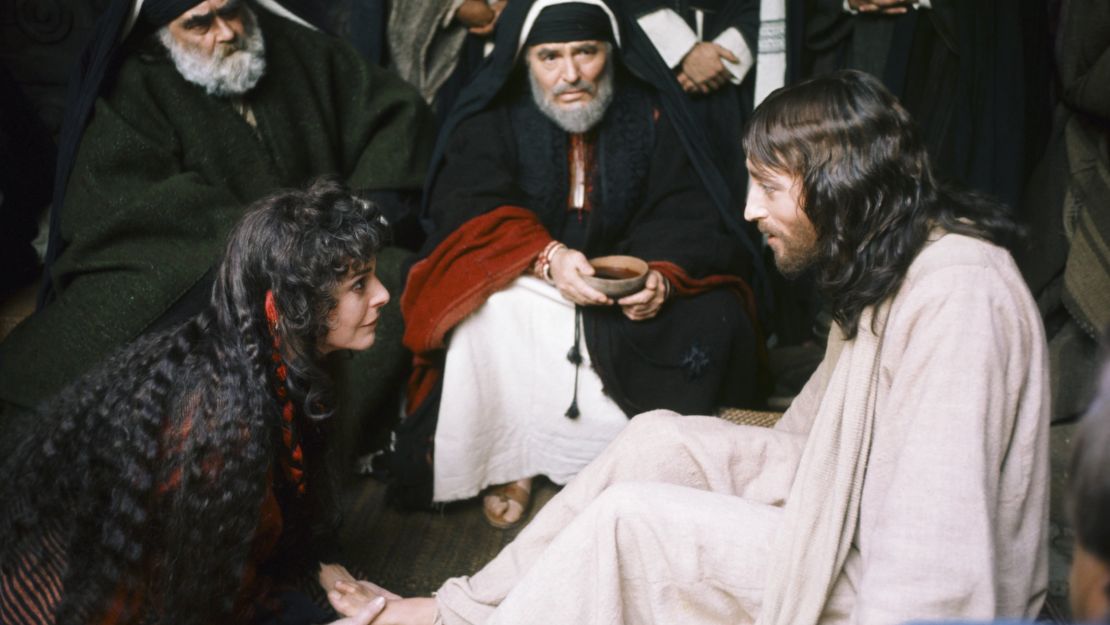 The writer James Carroll memorably described this ancient version of slut-shaming in a 2006 essay in Smithsonian magazine titled, "Who was Mary Magdalene?"
He recounts how Pope Gregory preached a series of sermons in which he described Mary Magdalene as a woman who used to "perfume her flesh in forbidden acts" and turned the "mass of her crimes to virtues."
Gregory apparently confused and merged different women in the Gospels into the figure of Mary Magdalene, but his distorted picture took hold for centuries, Carroll says.
Citing a book by Susan Haskins, "Mary Magdalen: Myth and Metaphor," Carroll wrote:
"Thus Mary of Magdala, who began as a powerful woman at Jesus' side, 'became,' in Haskins' summary, 'the redeemed whore and Christianity's model of repentance, a manageable, controllable figure, and effective weapon and instrument of propaganda against her own sex.'"
The intensity of the smear campaign against Mary Magdalene is revealing, says Crossan.
"The nasty things said about her is proof that she's important," Crossan says. "You don't bother in a patriarchal society to criticize women who are 'in their place.' The very fact that you have to do a hit job on her proves to me that she's not a little member of the serving staff."
Using sexual humiliation as a weapon
It is perhaps the most difficult comparison between Easter Sunday and the #MeToo movement – what one scholar calls the sexual humiliation of Jesus.
The sexual humiliation of women is an integral part of what led to the #MeToo movement. Tales of women trapped alone with powerful men who forced them into sexually degrading acts are some of the most painful stories to hear.
Some of those same dynamics can be seen in the crucifixion of Jesus, says David Tombs, a theologian and professor at the University of Otago in New Zealand.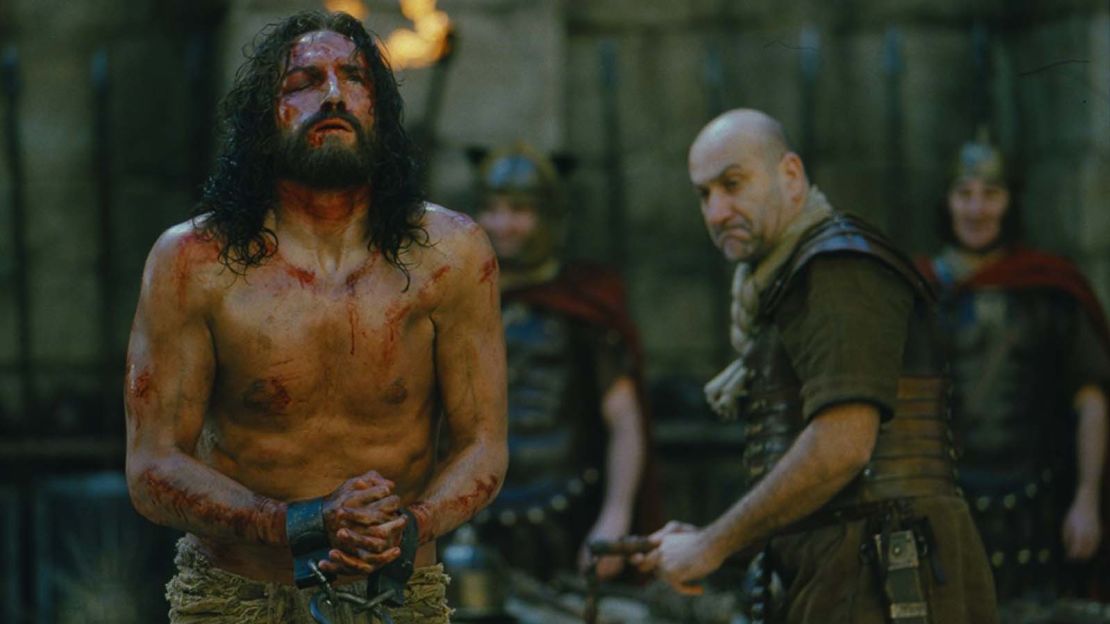 Tombs points to a grim detail about Jesus' death that most people avoid – he was most likely naked when he died on the cross, not covered with a loincloth.
The Gospel accounts make that clear, he says. They describe Jesus as being stripped and exposed naked. In Matthew 27, the writer suggests Jesus is stripped three times. The same description is found in Mark 15. Jesus' nakedness is perhaps clearest in John 19, which depicts soldiers taking Jesus' undergarments to divide among themselves.
The Romans normally took away all the clothing of crucifixion victims, says Tombs.
"The biblical texts offer no suggestion that this was not also the case for Jesus," Tombs says. "We don't have photos of the crucifixion so we cannot tell with absolute certainty, but most scholars would say that Jesus was naked."
Dwelling on Jesus' nakedness would be inappropriate at any other time of the year, he says, but during Easter it's important to know why the Romans stripped their victims.
"Exposing a prisoner was a powerful way to shame and stigmatize a male prisoner," Tombs says. "It was an effective way to attack his identity as a male. It humiliated and undermined his sense of self."
The practice of sexually humiliating prisoners or condemned people wasn't confined to biblical times, Tombs says. It h