The Austin bomber showed no remorse in a 25-minute "matter-of-fact" confession video that he recorded hours before he blew himself up, Texas Rep. Michael McCaul said.
Mark Anthony Conditt, 23, planted a series of explosive devices in the state capital, killing two people and terrorizing the city for 19 days this month. On Wednesday, he ended his deadly spree after he detonated one of his homemade devices inside his SUV.
Since then, more details have emerged about the bomber, the type of bombs he used and how he was finally cornered.
The bomber's mistake
A security camera at a FedEx store south of Austin caught Conditt's red SUV on video, McCaul said.
The bomber went to the store on Sunday and made the mistake of parking within view of a surveillance camera that captured the vehicle's license plates, the congressman said.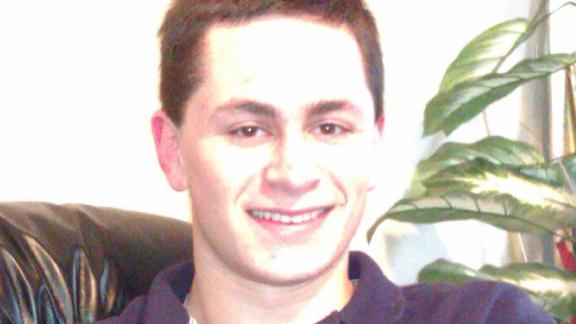 from Facebook
Surveillance photos from the mail delivery office in Sunset Valley showed Conditt wearing a baseball cap, blond wig and pink gloves as he brought two packages to the store.
Investigators used cellphone technology to track down Conditt on Wednesday and to confirm that he had been to all of the bombing locations, McCaul said.
His SUV was ultimately found later Wednesday, running in a parking lot of a hotel in Round Rock, Manley said. As plainclothes officers and unmarked vehicles descended on the area and authorities worked to get SWAT, tactical and ballistic teams in place, Conditt pulled out of the lot.
Austin's weeks of 'collective fear'
Austin Mayor Steve Adler said the city's "collective fear and anxiety" was growing as the bomber carried out the string of attacks.
"There was feeling that there was not much that we could do. There was a collective helplessness," Adler said Thursday at a City Council meeting.
"Our community was beginning to fray," he added.
Some residents have breathed sighs of relief since Conditt's death, while others remain shaken up.
Narcisa Velasco had rushed to help a friend, a 75-year-old woman who was severely injured on March 12 after picking up a package in front of a southeast Austin home.
She said the sight of the woman's bloody wounds and the chaotic scene of debris from the bomb are still haunting her and her family members, some of whom also witnessed the aftermath of the explosion.
"We are sleeping with all the lights on," she said.
The victims
The lives of Anthony Stephan House and Draylen Mason were cut short when explosive packages arrived on their doorsteps.
The first blast on March 2 killed House, a 39-year-old father who worked as a project manager for Texas Quarries.
On March 12, Mason was killed when he brought a package indoors to open it and it exploded, police said. The 17-year-old high school student played bass in a youth orchestra, and was taking college classes.
Both men were African-American. Also among the injured were an African-American woman and one Hispanic woman.
Prior to Conditt's death, authorities believed the bombings could be racially motivated. But police said Wednesday that Conditt did not mention anything in his video confession about terror or hate.
"I know everybody is interested in a motive and understanding why," said Manley, the Austin police chief. "And we're never going to be able to put a (rationale) behind these acts."
In a statement, Mason's family thanked law enforcement, saying they felt that Mason has "received justice."
"The most recent chain of events have brought some sense of closure that our beloved has received justice, and we are prayerful that we can now start to move forward with our lives," said the statement obtained by CNN affiliate KEYE.
Search of bomber's house
Federal agents searched Conditt's home in Pflugerville for almost two days, cautiously removing explosive materials and looking for clues that could point to a reason for the bombings.
Investigators discovered components for making similar bombs to the ones that exploded in the past few weeks, but no finished bombs were found, according to the Bureau of Alcohol, Tobacco, Firearms and Explosives.
The bombs had distinctive shrapnel inside. Some had "mousetrap" switches and others had "clothespin" switches, the source said.
Two of Conditt's roommates were detained and questioned by police. One of them was released hours after Conditt's death, but the other was not free to go until the next afternoon, police said.
They were not arrested, and neither roommate has been publicly identified.
CNN's Tristan Smith reported from Austin, Texas, and CNN's Nicole Chavez reported and wrote in Atlanta. CNN en Español Gonzalo Alvarado contributed to this report.