(CNN) —
The question now is whether President Donald Trump can hold his tongue – or his tweets – amid a gathering storm of televised allegations and court gambits about his sexual conduct.
Stunning comments in an exclusive CNN interview by former Playboy model Karen McDougal on Thursday put the unusual seeming vow of silence Trump has observed about a trio of civil cases to which he is linked to its most critical test – and raised the issue of how he will respond.
McDougal's interview with Anderson Cooper ratcheted up already intense personal and legal pressure on Trump, and his position will only get more uncomfortable with a blockbuster CBS "60 Minutes" interview with adult film star Stormy Daniels on Sunday.
A campaign of media appearances and legal moves by the two women, and a third, former "Apprentice" contestant Summer Zervos, leaves Trump in the unaccustomed position of watching mutely as his image is tarnished on television.
The President and White House aides have denied the allegations by all three of the women.
But normally, Trump would leap on Twitter or use a public event to castigate anyone who took a shot at him. After all, he's feuded with everyone from Hillary Clinton to Meryl Streep and Colin Kaepernick to Joe Biden, who took to the airwaves to rebuke him.
Despite vowing to sue all the women who had accused him of inappropriate sexual conduct once the 2016 election was over, Trump has done no such thing, leaving his lawyers fighting a rearguard action against a wave of accusations in court.
Trump's natural inclination to return fire to any slight or accusation broadcast on cable news was sorely tested by the content of Thursday's interview.
McDougal told Cooper that she and Trump had had sex "many dozens" of times, that he upset her by offering money after the first time they were intimate and that they met many times over a 10-month period more than a decade ago.
She also said she had been in love with Trump, and saw a loving side of the former reality star in private that was at odds with his tough public image.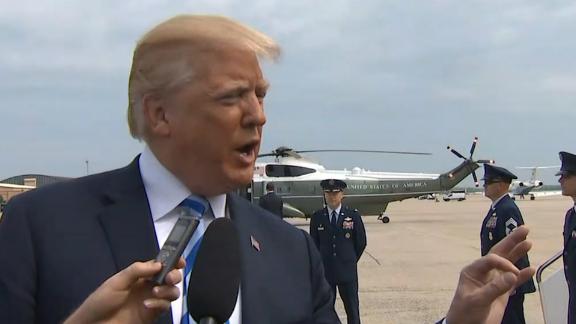 Now playing
00:54
Trump gets testy with reporter over porn star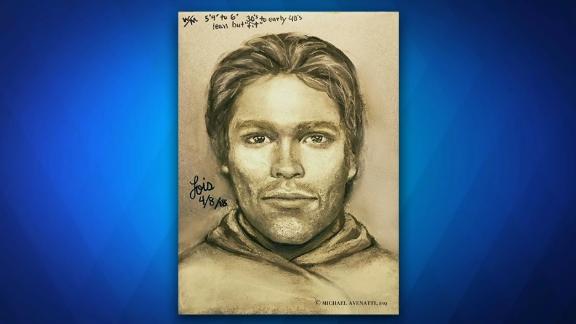 Now playing
02:51
Stormy Daniels releases sketch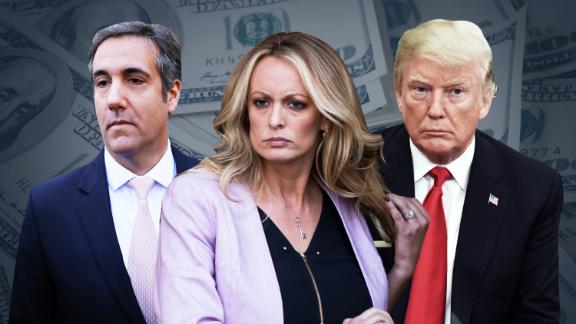 Now playing
03:39
Stormy, Cohen and Trump: What you should know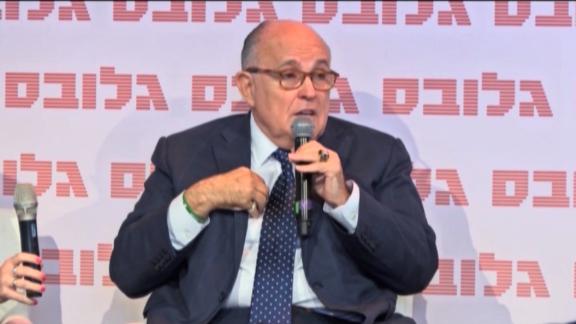 Now playing
01:00
Giuliani: Melania believes Trump over Daniels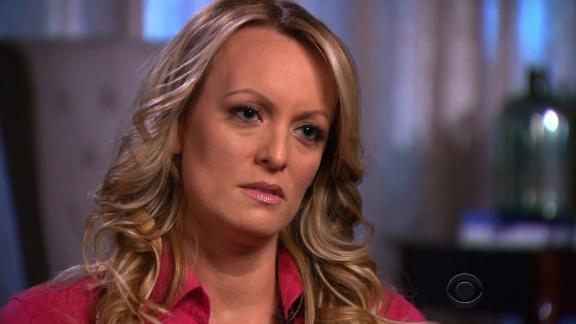 Now playing
03:06
Stormy Daniels: 'I have no reason to lie'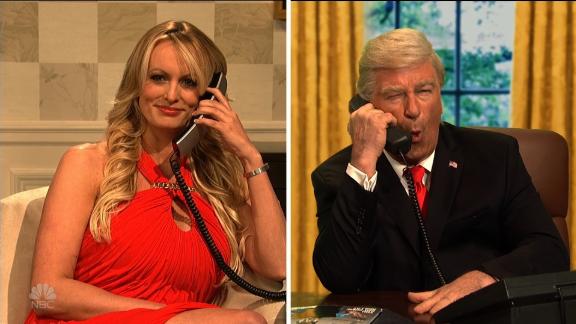 Now playing
01:11
Stormy Daniels taunts Trump on 'SNL'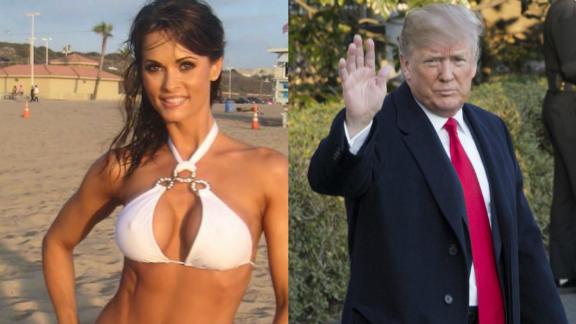 Now playing
01:20
Karen McDougal: Preschool teacher turned Playboy model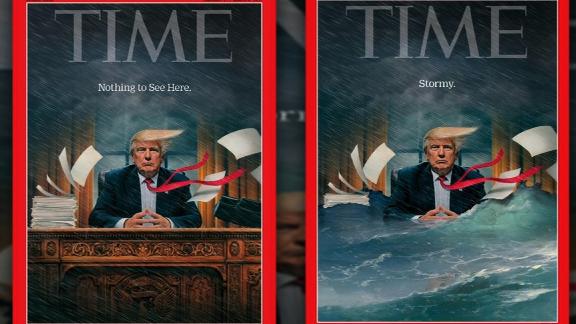 Now playing
01:52
TIME cover shows Trump in 'Stormy' conditions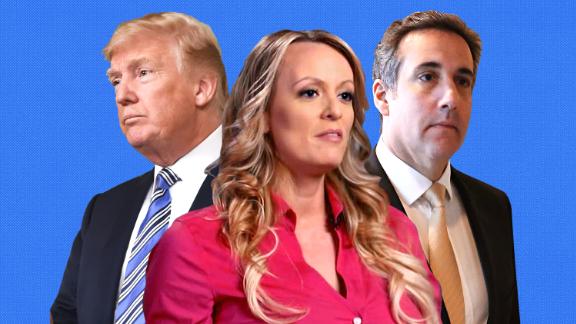 Now playing
05:07
NYT: FBI searched for porn star, playmate payment records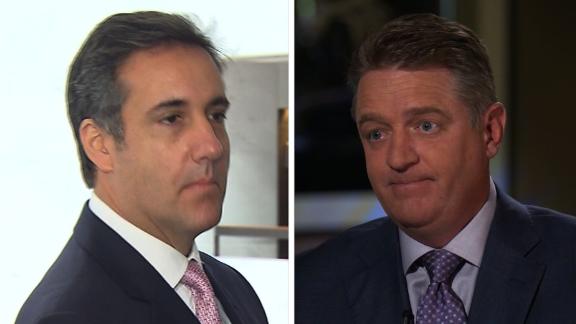 Now playing
02:51
The cases that bind Cohen, Davidson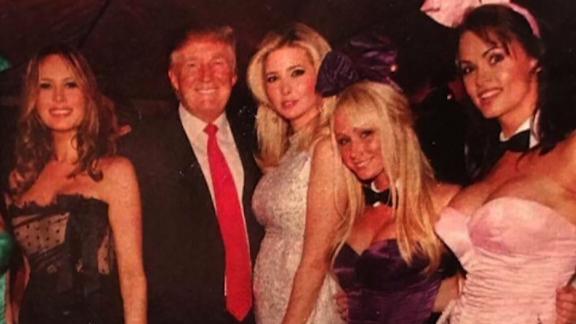 Now playing
01:45
McDougal appears in photo with Trump family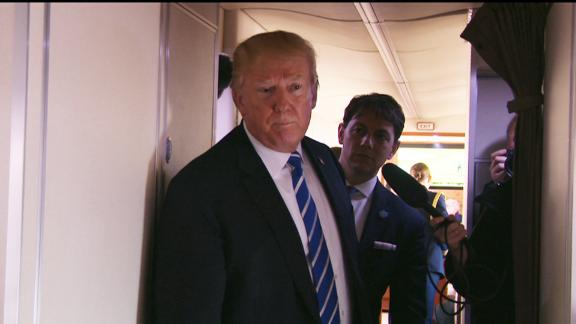 Now playing
00:49
Trump: No knowledge of Stormy Daniels payment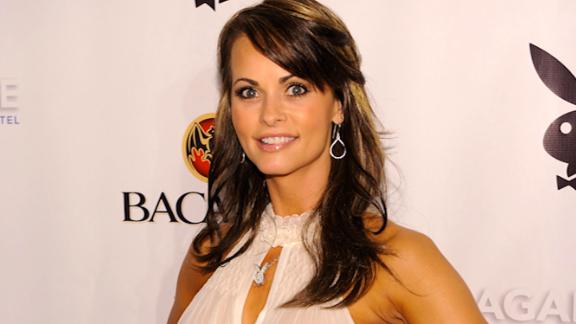 Now playing
02:53
Karen McDougal and the 'catch and kill' system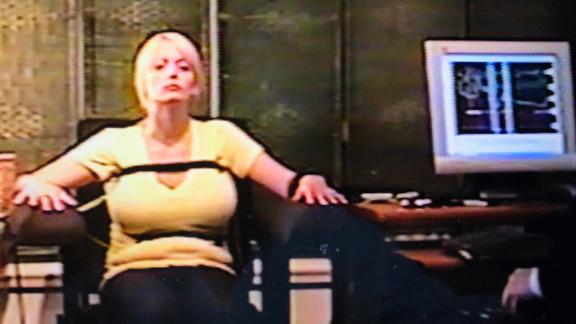 Now playing
02:58
Polygraph: Stormy Daniels truthful about Trump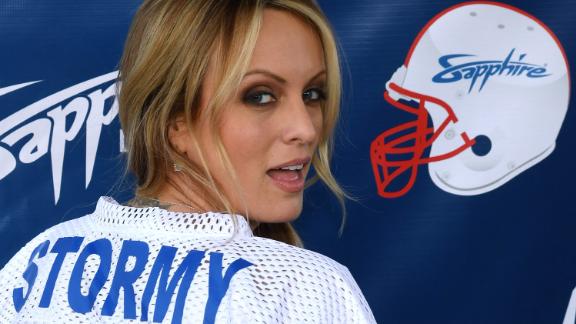 Now playing
01:58
The president and the porn star
McDougal is suing American Media Inc., the company she said quashed her story about the alleged affair in a tabloid maneuver known as "catch and kill."