Story highlights
The Hilton Honors rewards membership program is ideal for frequent travelers
Benefits include points toward Amazon purchases and 50% off Sunday stays
CNN —
Frequent travelers appreciate the benefits of hotel rewards programs, and one program that includes a lot of extra perks is Hilton Honors.
Hilton includes 14 brands, ranging from Waldorf Astoria to DoubleTree, and more than 5,200 properties. So no matter what part of the world you find yourself in, chances are there's a Hilton property nearby. Hilton Honors members who stay there earn points that can reap pretty impressive benefits, free stays among them.
There are four membership levels: member, silver, gold and diamond. And as you accumulate more stays and climb the ranks, there are extra benefits. For instance, gold and diamond members can get complimentary room upgrades, WiFi and breakfast.
Hilton Honors members receive both hotel points and airline miles for their stays. They also benefit from a guaranteed discount (from 5% to 10% off the best rate every day), digital check-in and also late and express checkout.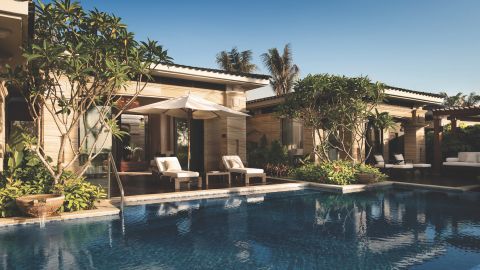 Hilton
But there are other benefits, some of which you might not know about. Currently, members get access to Hilton's Weekender offer, which gives them 50% off on Sunday nights, making it ideal for anyone who wants just a little extra R&R at the end of a long weekend.
If you're working to get to the next tier, there are some new perks that will help you get there faster. Starting this year, silver, gold and diamond members can roll over nights earned to count toward their tier the following year. Another cool newer perk is that you can use your Hilton points toward Amazon purchases. So if you're not traveling for a while, you can still reap the benefits of your membership in other, more everyday purchases.
Other notable benefits include 10,000 extra points on every 10th night you stay in a Hilton location. Once you hit your 60th night, you snag 30,000 bonus points.
If you're in the market for a vacation in the next few weeks, Hilton has good news for you: From now until April 30, you'll get 2,000 bonus points on every stay plus an additional 10,000 on every five stays. There's no limit on the amount you can earn during this time frame.
It's as good an excuse as any to get the ball rolling on your membership. Sometimes it pays to go on vacation.