A disco ball drops. The harmony stops. And a mom inspires us all just by taking a test. It's time for this week's politics-free news.
An unexpected find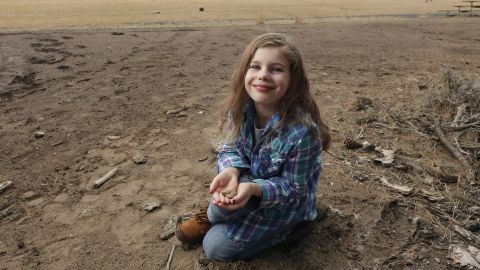 This little girl was bored at her sister's soccer game. So she just went and dug up a 65-million-year old fossil.
A rhino's death
And then there were two. The last male northern white rhino died, and we're left with two females.
An end to the party
The giant "disco ball" that was put in the sky is coming down and it's coming down hot. The reflective satellite will plummet down to Earth this week – and won't leave any traces behind.
A wondrous (and hungry) patient
She's on life support but teenager Zei Uwadia still managed to walk. She also ate tacos and even got a manicure.
An announcement
Fifth Harmony's going on a break! The girls will take time off to work on their solo careers.
A test-taking mother
Talk about inspiring. During an exam, this Afghan woman sat on the floor at the back of her class to feed her crying baby… while still taking the exam.