(CNN) —
Young people of color are disproportionately disciplined and singled out in America's classrooms, and the American judicial system is turning a blind eye.
Just consider the story of the Muslim boy who brought a homemade clock to school and was arrested over it. Ahmed Mohamed, a Texas high school student with a keen interest in robotics, made national headlines in September 2015 for this innocuous act.
When Ahmed, a Sudanese-American, showed his invention at school, one of his teachers asked, "Is that a bomb?" That interaction paved the way for a harrowing encounter with school administrators and the city's police officers, resulting in Ahmed's interrogation, arrest and three-day suspension for bringing in a "hoax bomb."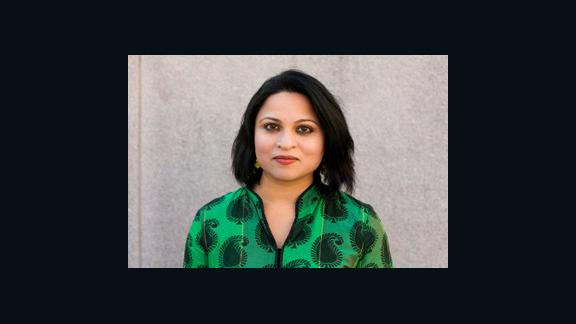 PHOTO: Les Talusan
After charges against Ahmed were dropped, his family filed a lawsuit against the Irving Independent School District, the city of Irving and individual defendants, alleging that he was the target of discrimination because of his race and religion. The lawsuit also pointed to the broader context of anti-Muslim bias in Texas and to the higher suspension rates black students face in the Irving School District as important factors in understanding why Ahmed was mistreated.
But a federal judge in Texas recently dismissed the lawsuit. The court found that the complaint failed to make a plausible legal claim that Ahmed's constitutional rights were violated and characterized his allegations as "wholesale conclusory and speculative statements."
Ahmed's mistreatment may have been apparent to the entire world, but the law, at least according to this judge, didn't provide him a remedy.
Ahmed deserved better from the legal system. If the case had proceeded through the full discovery process of sharing documents and taking depositions, we could have learned more about the details of Ahmed's treatment by school administrators and police officers as well as the broader climate facing students of color in the school district.
Yet the court in Texas bypassed a deeper exploration of these issues by dismissing the case. This isn't a loss for Ahmed alone, but for all black and brown students who are experiencing the impact of punitive treatment within their school walls and a climate of bigotry outside of them.
Discriminatory disciplinary practices targeting black students has become a national crisis as the Department of Education has found that black students are three more times more likely to be suspended than white students are. Black girls are acutely affected and are being suspended at higher rates than any other girls of color.
Students from Muslim, Arab, Sikh and South Asian communities also face challenges because they are viewed as suspicious and dangerous in the post-9/11 environment. And, in the wake of Ahmed's encounter, other Muslim students reported being targeted by anti-violent extremism initiatives at their schools, dragged out by school security personnel and suspended for minor infractions.
These overall trends have continued since President Donald Trump took office. A 2017 poll from the Institute for Social Policy and Understanding found that one in four Muslim bullying incidents involves a teacher. Sikh children face bullying at double the national rate, according to the Sikh Coalition. And a 2017 survey from the National Women's Law Center found that 55% of Latina girls, 38% of Asian/Pacific Islander girls and 30% of black girls worry about a friend or family member being deported.
In short, immigrant students and students of color are experiencing bias and bigotry in their classrooms, playgrounds and neighborhoods. School administrators and educators must be cognizant of the racial realities that young people encounter daily.
And the legal system must take seriously the complaints of young people of color who face police brutality, stop and frisk, deportations and the school-to-prison pipeline.
Otherwise, young people will confront challenges ranging from achievement and wage gaps to isolation to a sense that they just don't belong in America.
We can and must do better to address the racial realities that young people face in America today, and there are a few concrete steps we can take. School officials must heed the recommendations of organizations such as the Advancement Project, a multiracial civil rights group, and Desis Rising Up and Moving, which organizes low-wage South Asian workers and youth in New York City, by focusing on opportunities for collaborative problem-solving rather than simply relying on punitive disciplinary measures. Schools must set and evaluate equity benchmarks to close the achievement gap that often widens when children of color are suspended or expelled.
Get our free weekly newsletter
Students and teachers should receive ongoing anti-racist training and address the consequences of systemic racism and intergenerational trauma through inclusive curricula and honest dialogues. School counselors must provide culturally specific services and resources to children who feel targeted to strengthen their mental well-being and self-esteem. Parent-teacher associations and school boards must ensure that schools remain places of sanctuary and refuge for students. And students must be supported so they can organize, dissent and raise their voices.
There was a simple reason why Americans responded with compassion and outrage when they first heard about Ahmed Mohamed. The legal system may ignore the culture of anti-black and anti-Muslim bias that pervades our school systems and country. But we knew better then, and we must do our part now to fight for justice for Ahmed and children like him in America.