Story highlights
Formula One announced in January it would no longer use "grid girls"
Critics argued the role was demeaning, sexist and unnecessary
Ex-F1 "grid girl" says there was more to the job than met the eye
(CNN) —
For 25-year-old Melissa James, becoming a Formula One "grid girl" was the pinnacle of her career. James grew up watching motorsports, so working in F1 was a dream come true.
But it was short lived.
In January, the sport announced it would no longer employ female promotional models on the starting grid because it did not "resonate" with its brand values. "Grid girls," F1 bosses said, were "at odds with modern day societal norms."
But James tells CNN Sport: "I absolutely loved it. You want me to wear a super comfortable outfit and go to the VIP areas and watch what I was already going to pay to watch? Yeah, that's fine by me. It was a dream job."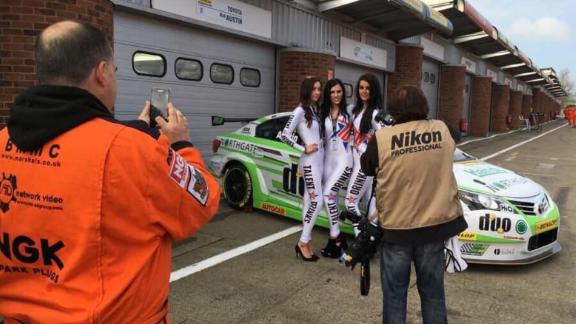 'We're not just there to stand on the concrete'
The decision to ban "grid girls," who for decades promoted brands and sponsorship deals, has divided many.
But James argues there was more to the job than met the eye – that girls weren't there just to look pretty.
"The drivers are focused on wanting to win the race, they don't want to schmooze, they don't want to have conversations – so that's when 'grid girls' come in," James, from Birmingham in the United Kingdom, says.
"You're not just standing there on the concrete. You're meeting fans, you're posing with photos and, because you've got the branding on your clothes, it's going out on Instagram.
"Saying that we're just a pretty face is absolutely ludicrous. We're saleswomen at the end of the day. We need to learn how to talk to people and get people on board with the product."
READ: Formula One to stop using 'grid girls' for the 2018 season
READ: Can Red Bull 'close the gap' on F1 rivals
Critics, however, argued the role was demeaning, sexist and unnecessary.
"Podium girls are there to attract male viewers so big fat cats get bigger bonuses," one Twitter user writes.
"It is inappropriate for men to make money out of women as sex objects which in turn fuels sexism in society … (it) gives young girls and women the impression they're just eye candy and does nothing to encourage women in sport."
Do you think Formula One was right to ban 'grid girls'? Have you say on our Facebook page.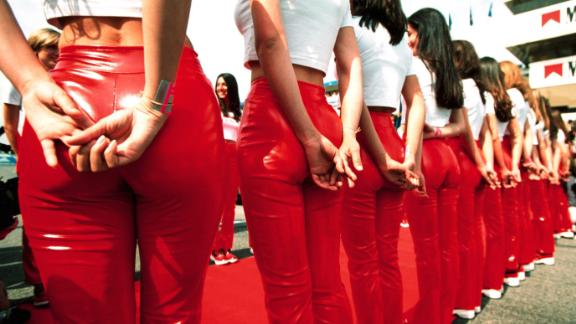 The Women's Sport Trust, a charity which promotes gender equality in sports, also said last December that it was "disappointing" to see high profile international sporting events still choosing "to use women to accessorize their events rather than be a central part of the sport."
A salesperson in an outfit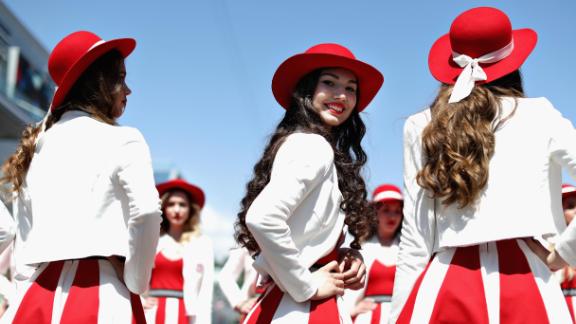 James has worked as a promotional model for eight years. As well as being a "grid girl" for F1 and British Touring Cars, she's also worked as a ring girl in boxing, a walk-on girl for the darts and a start-line girl for speedway.
Thanks to her job, where the pay is well above the UK's minimum wage of £7.50 ($10.55) an hour for over 25s, James says she has been able to buy her own property and has learned invaluable sales skills which helped her rise through the ranks to become a manager for a popular bar chain in the UK.
At some promotional events, she'll earn up to £140 ($196) a day.
"I've got the ability to sell, I've got the ability to do customer service, I've got the ability to talk to people. I feel so well-rounded and well-equipped because I've done so much promo, so I feel I can go into any industry and go straight to the top," she says.
James admits that it is the outfits "grid girls" wear which appear to cause the most uproar among critics, with the catsuit – a skintight one-piece that's normally made of lycra – seemingly the source of much offense.
"I think they just don't like that we wear catsuits – but I'll choose it every time. It's super comfortable and I can move around in it," she says.
No matter what outfit she wears, James says, she's still a "saleswoman" at the heart of it.
"Yes, I might be wearing an outfit that's very particular to that job, but you are essentially a saleswoman," she says.
"You don't know what you're selling until a couple of days before you have to turn up. You've got to learn the product, you've got to learn the advantages of the product and you've got to make sales for it."
For F1, this means giving big-brand sponsors as much exposure as possible.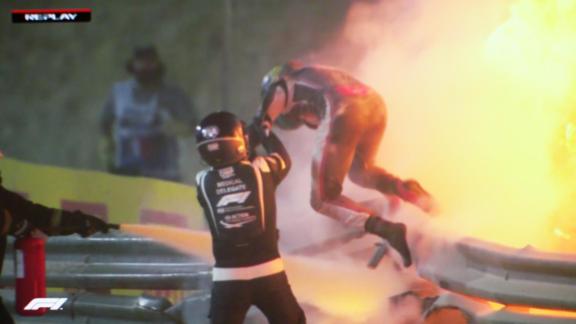 Now playing
03:43
Life after seeing death: Romain Grosjean's journey back to racing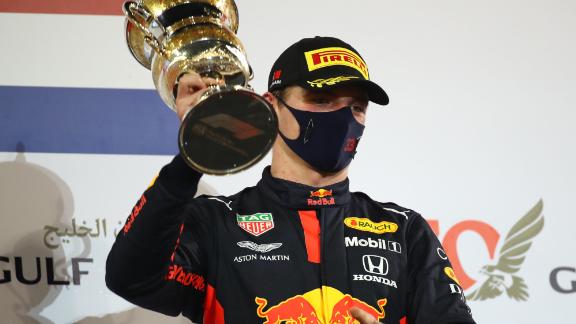 Now playing
02:16
Max Verstappen: Red Bull star aims for back-to-back podiums in Bahrain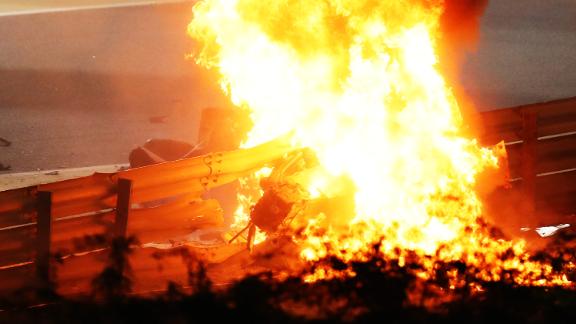 Now playing
01:35
Romain Grosjean: Former sceptic praises halo after surviving horror crash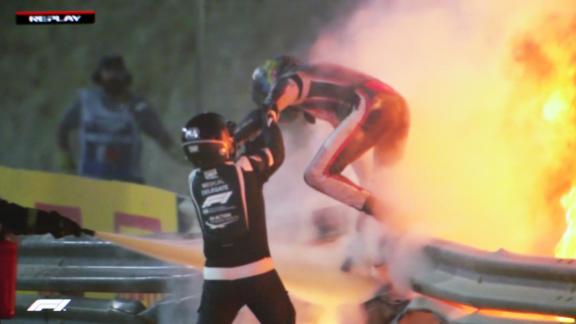 Now playing
05:34
Romain Grosjean: Team Haas boss says halo saved driver's life
Now playing
03:31
Extreme E: The off-road electric racing competition Lewis Hamilton has jumped into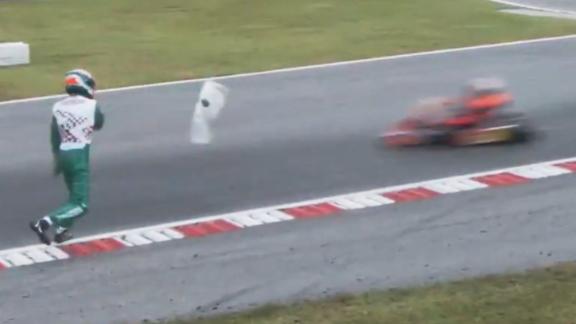 Now playing
01:29
Karting driver investigated over attack on track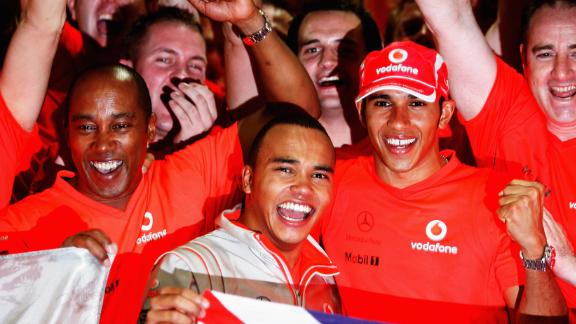 Now playing
03:11
Nicolas Hamilton on brother Lewis' impact on motorsport
Now playing
03:10
Tatiana Calderon, the driver leading the way for an all-female team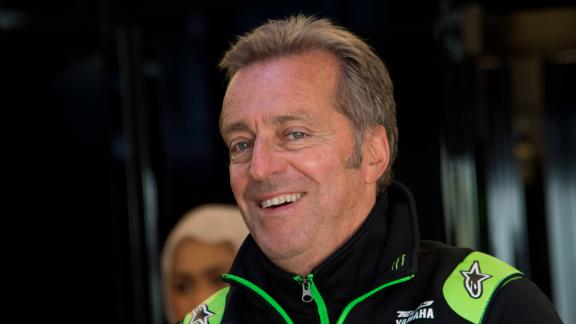 Now playing
02:02
MotoGP's rock-and-roll nearly-man finally tops the bill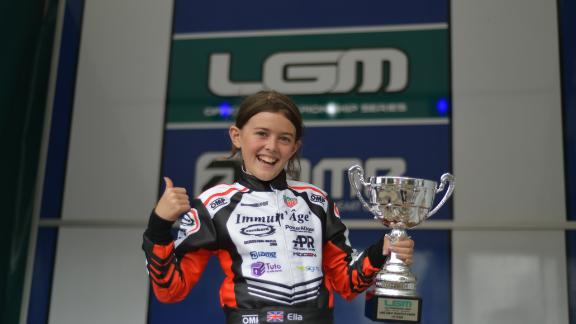 Now playing
02:12
Ella Stevens: The 13-year-old aiming to become Ferrari's first female Formula 1 driver
Now playing
00:56
Maverick Viñales dodges disaster after bailing out at 228 kph
Now playing
03:00
Brad Binder: MotoGP riders must keep risks 'in the back of our minds'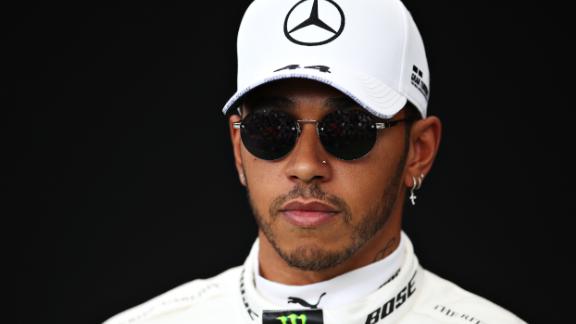 Now playing
03:32
How Lewis Hamilton is carving his legacy off the F1 track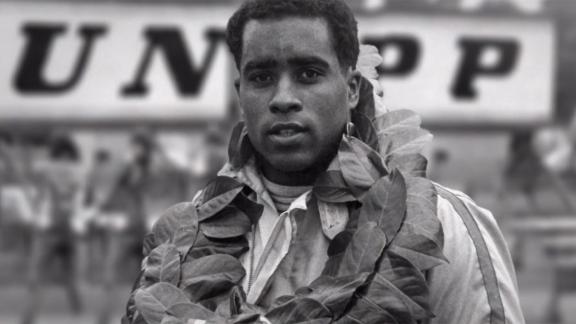 Now playing
03:24
Willy T. Ribbs, motorsport's Black pioneer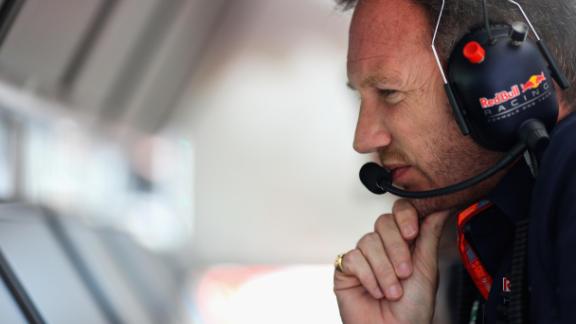 Now playing
03:59
Christian Horner: Mercedes favorites for 2018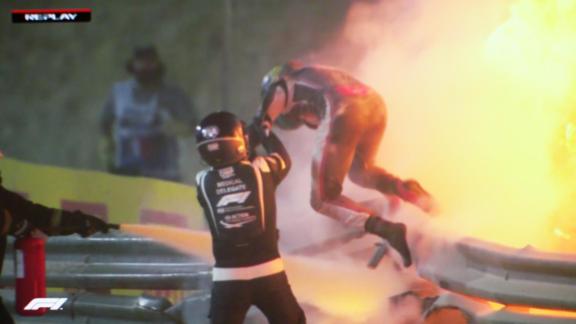 Now playing
03:43
Life after seeing death: Romain Grosjean's journey back to racing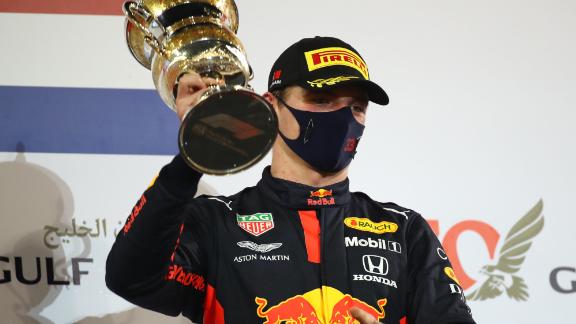 Now playing
02:16
Max Verstappen: Red Bull star aims for back-to-back podiums in Bahrain