(CNN) —
Eight Florida Highway Patrol troopers will report for duty Thursday at Marjory Stoneman Douglas High School in Parkland, Florida, to secure entry points to the school, the site of a mass shooting last month that left 17 people dead.
The deployment of the troopers came following Gov. Rick Scott's call Tuesday for extra security on the campus, after two students were charged earlier this week with bringing weapons to school and another was charged for making a threat on social media. Also likely playing a part in his announcement was the suspension of a Broward County Sheriff's Office deputy who was accused of "appearing to sleep on duty" in his patrol car while he was parked outside Stoneman Douglas this week.
The governor asked Broward officials to require that an armed law enforcement officer guard every school entrance and said the highway patrol could help until a permanent plan is enacted, according to a letter Scott wrote to Broward County Sheriff Scott Israel and Superintendent Robert Runcie.
"We must work together to ensure that no family will have to endure the loss of a child because of a school shooting in Florida," the governor wrote.
Runcie said he spoke to the governor about the matter before the letter was issued, and thanked him for the additional support.
"Security at Marjory Stoneman Douglas continues to be an urgent priority for us," Runcie said late Tuesday. "Given the developments over the past 24 hours, we will further enhance school safety measures."
Nikolas Cruz, a former Stoneman Douglas student, roamed the hallways of the 1200 building on campus February 14 for several minutes, targeting victims huddled in classrooms on the first and second floors, killing 17 people in one of the deadliest mass shootings in modern US history.
A Broward County grand jury indicted the 19-year-old Cruz earlier this month on 17 counts of premeditated murder in the first degree and 17 counts of attempted murder in the first degree. A judge entered a not-guilty plea on Cruz's behalf during his arraignment last week.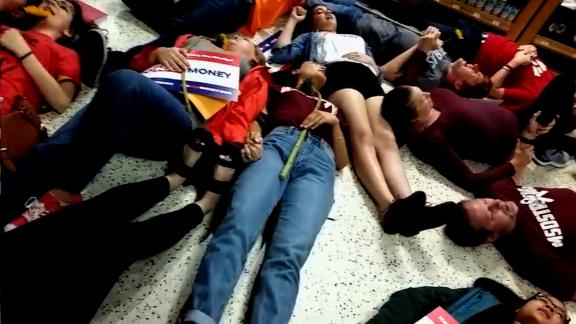 Now playing
01:18
Protesters hold 'die-in' at grocery store
Now playing
02:29
Parkland dad: Not talking is not legislation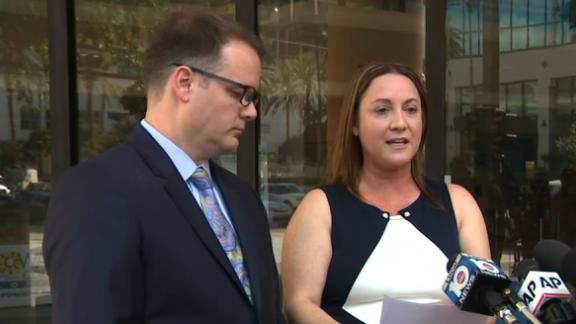 Now playing
02:26
Parkland parents running for school board seats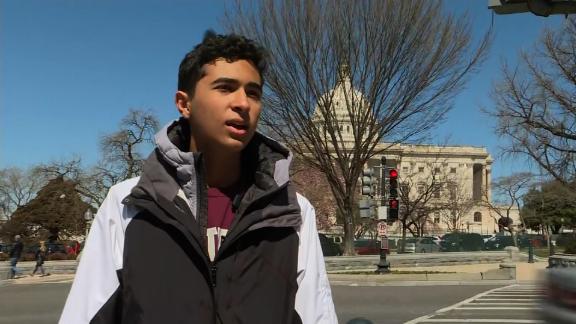 Now playing
02:00
Students prepare to 'march for their lives'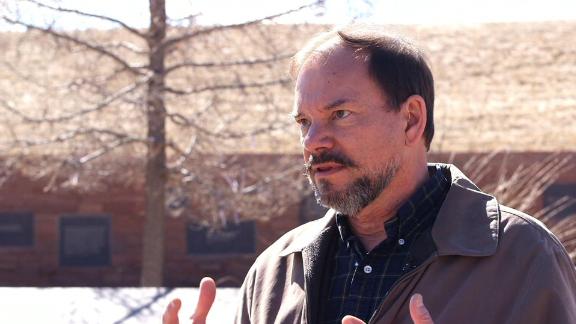 Now playing
03:49
Parents push for change after school shootings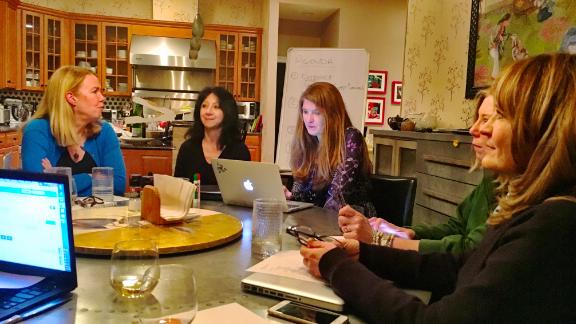 Now playing
03:05
Mom's tweet helped protesters find free lodging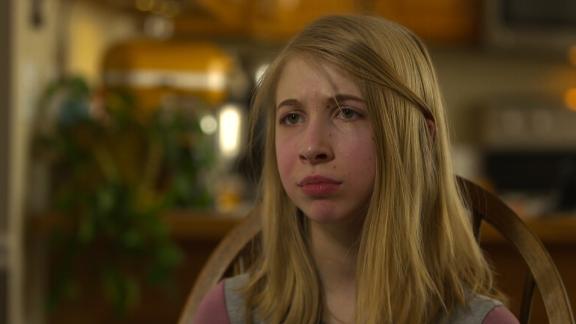 Now playing
03:16
Sandy Hook survivor joins March for our Lives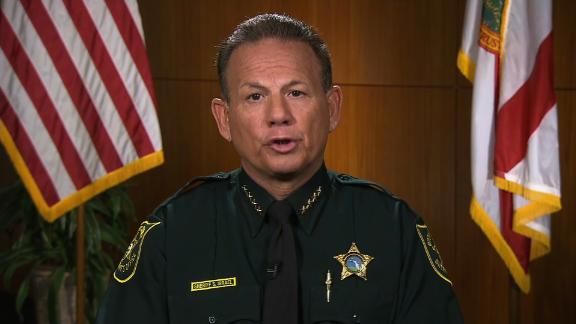 Now playing
02:36
Tapper questions sheriff's 'amazing leadership'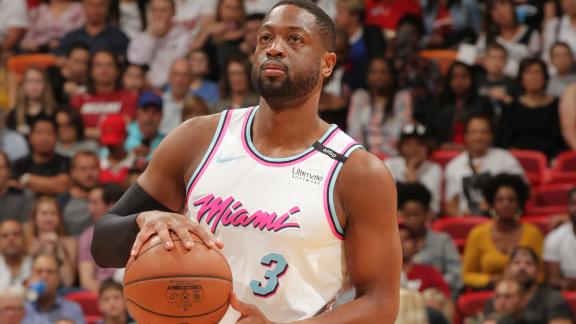 Now playing
00:47
Dwyane Wade emotional about Parkland victim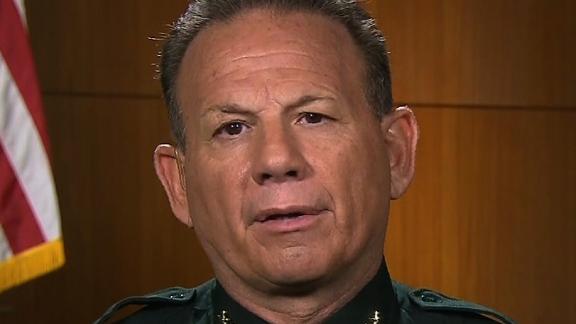 Now playing
00:53
Sheriff: Of course I won't resign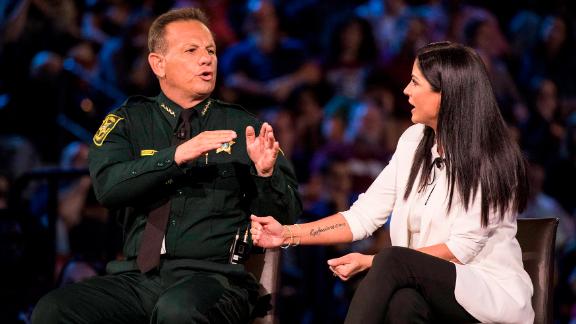 Now playing
03:11
Tapper presses sheriff on tone toward NRA
Now playing
03:01
CNN anchor to NRA spokeswoman: How dare you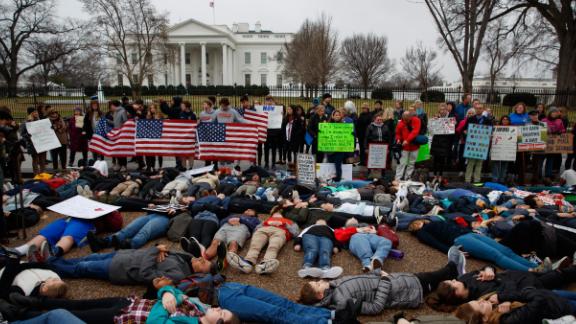 Now playing
01:42
Florida student: This is about us, not Trump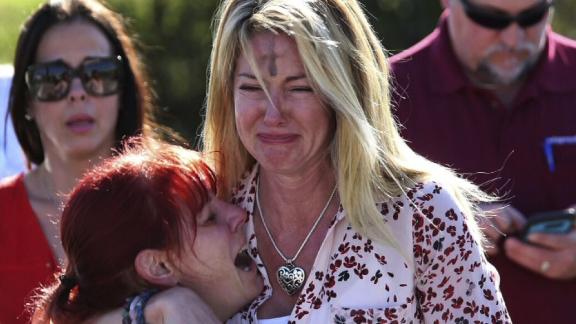 Now playing
01:58
Woman from iconic shooting photo: I hate it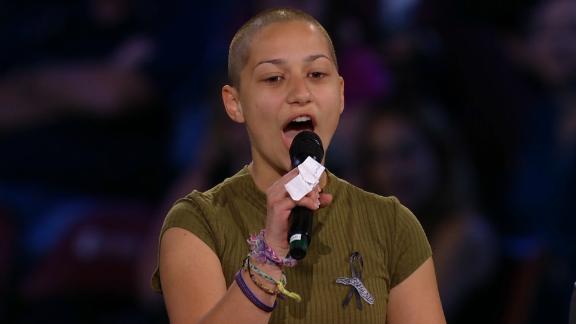 Now playing
06:19
Emma Gonzalez questions NRA spokeswoman
This week, on Monday afternoon, a Stoneman Douglas student approached a Broward Sheriff's Office sergeant patrolling the inside of the school and told him there was a deputy asleep in his patrol unit, the sheriff's office said.
The sergeant knocked on the window of the car, which was parked on the northwest corner of the 1200 building, to get the deputy's attention. That deputy "appeared to be sleeping," the sheriff's office said.
Deputy Moises Carotti was suspended Tuesday with pay pending the outcome of an internal affairs investigation, according to the sheriff's office. The deputy did not return a voicemail left at his home Tuesday evening.
Jeff Bell with the Broward Sheriff's Office Deputies Association, said the union insists "upon professionalism from our members.
"Currently this is an active Internal Affairs case and the Union will not be able to discuss specifics about the case," he wrote in an email to CNN.
Three students were charged in unrelated incidents at the school.
On Tuesday, a 10th grade student was removed from class for "posting pictures on Snapchat depicting a handgun in his wasteband (sic) and numerous bullets," according to a police report. A screen shot had circulated around the school, the report said.
The student, who admitted to creating the Snapchat image, said it was a picture of a BB gun, and the bullets belonged to his father, the report said.
He was charged with disrupting a school function, the sheriff's office said, and was hospitalized under the Baker Act.
The other two Stoneman Douglas students were arrested for bringing knives to school, authorities said.
Both suspects were charged with weapons offenses, including possession of a weapon on school property, according to the police reports.
And the gunman's brother, Zachary Cruz, was caught trespassing on the Stoneman Douglas campus Monday. He appeared in court Tuesday for that offense.
CNN's Rosa Flores contributed to this report