(CNN) —
As the Austin bomber sensed that authorities were closing in on him on Tuesday night, he took out his cell phone and recorded a 25-minute video confessing to building the explosive devices – but didn't explain why he targeted his victims, interim Austin police Chief Brian Manley said.
"It is the outcry of a very challenged young man talking about challenges in his life that led him to this point," the interim chief said. "I know everybody is interested in a motive and understanding why. And we're never going to be able to put a (rationale) behind these acts," Manley told reporters Wednesday night.
The video made by Mark Anthony Conditt, whose string of package bombs killed two people and wounded five in Texas, was found on his cell phone when police recovered his body Wednesday morning. The cell phone was in Conditt's possession at the time of his death, police said.
Manley says that Conditt did not make any terror- or hate-related references in the confession.
Hours after he made the video, police found Conditt leaving a hotel. They followed him until they made a move to stop him from getting on an interstate and Conditt ended up in a ditch.
Authorities say Conditt, 23, killed himself with his last explosive device.
Federal agents went to the bomber's home Wednesday while police interviewed his roommates, attempting to determine whether any bombs remained and if Conditt acted alone.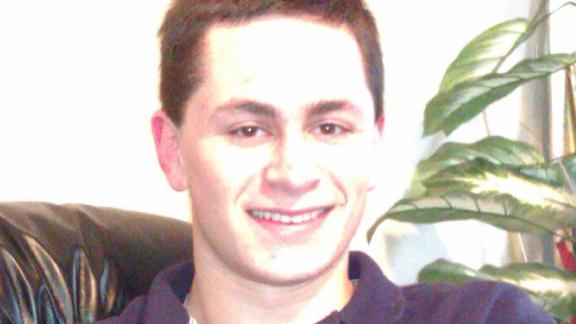 Latest developments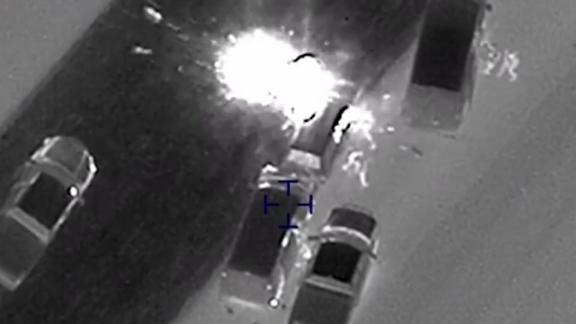 Now playing
01:13
Video shows bomber blow himself up as officers near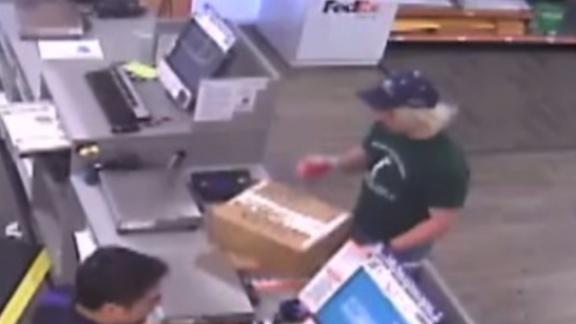 Now playing
00:47
Newly-released images of bomber inside FedEx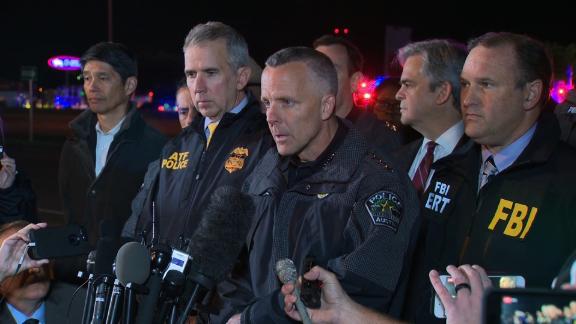 Now playing
01:44
Police: Austin suspect killed self with bomb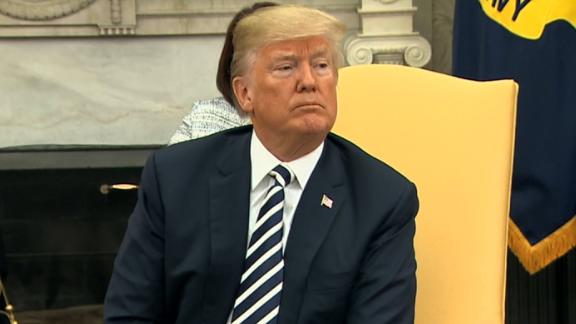 Now playing
00:57
Trump on Texas bombings: These are sick people
Now playing
00:54
Fifth explosion rocks Texas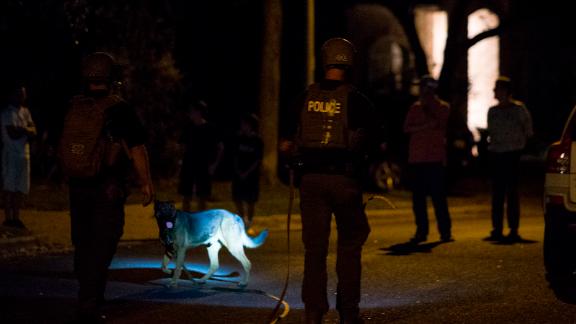 Now playing
00:55
2 injured in Austin explosion, authorities say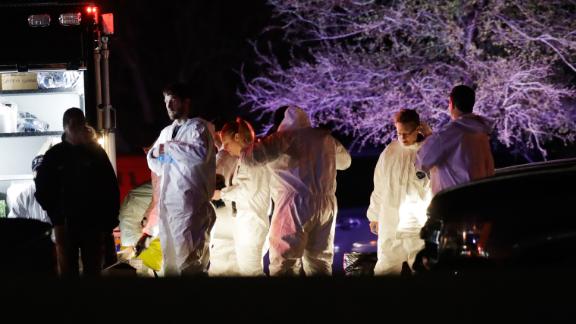 Now playing
02:52
Bomb-making materials found in suspect's home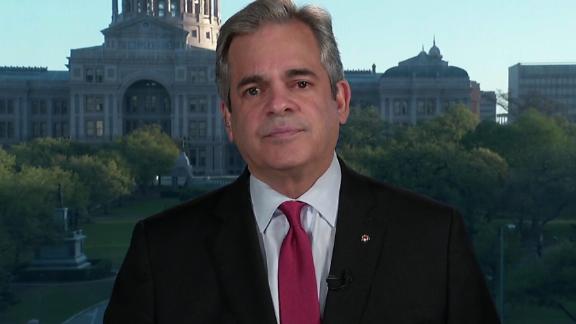 Now playing
02:08
Austin mayor urges caution after 4th explosion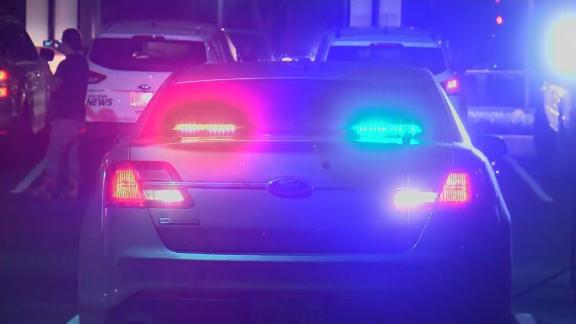 Now playing
01:42
Police: Tripwire may have triggered explosion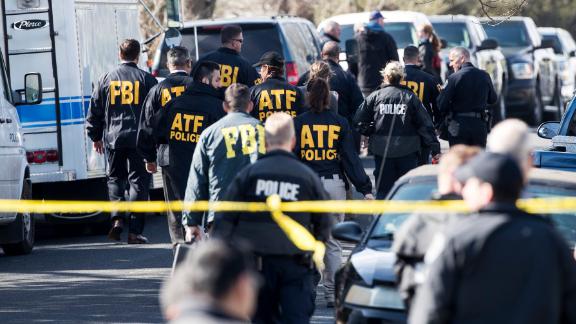 Now playing
01:56
Deadly package bombs were left on doorsteps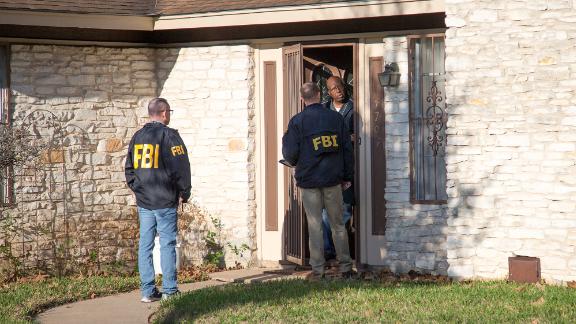 Now playing
02:05
Police: Deadly blasts in Texas connected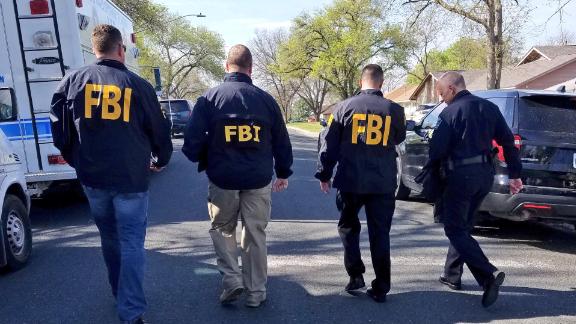 Now playing
00:56
Police: Report any unexpected packages
• Authorities think they have accounted for every bomb Conditt made, Manley said.
• The interim chief said the bomber indicated in his video that he would have continued his attacks if police hadn't been getting close to finding him.
• Conditt, 23, lived in Pflugerville, a city just outside Austin, officials said.
• Officers detained and questioned Conditt's two roommates Wednesday. Neither person was under arrest, Austin police said.
• An arrest warrant for Conditt and a criminal complaint charging him with one count of unlawful possession and transfer of a destructive device were filed Tuesday night, authorities said. An affidavit detailing the reasons for the warrant and charge is under seal, they said.
• An aunt of Conditt's said her family is "devastated and broken at the news that our family could be involved in such an awful way."
• Austin police on Wednesday morning conducted a "follow-up investigation" at the FedEx facility where an intact bomb was found a day earlier, the agency tweeted. The building was temporarily evacuated, but police said normal business "will resume."
• Conditt was an Austin Community College student from 2010 to 2012 but did not graduate, the school said.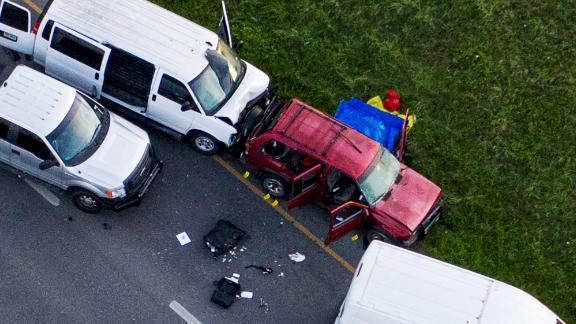 No more bombs found
Fred Milanowski, the special agent in charge for the Bureau of Alcohol, Tobacco, Firearms and Explosives' Houston office, said one room in the house in Pflugerville where Conditt lived had components for making similar bombs to the ones that exploded in a string of incidents this month. There was also similar homemade explosive material in the room.
No finished bombs were found, he said.
In response to a question from CNN on how the bomber could have kept his activities from his roommates, Milanowksi said there was a room with a lock on it, but he didn't specify whether it was the same room where the bombmaking material were found.
Neighbor Mark Roessler said agents were there Wednesday morning and stopped him when he walked down his driveway to see what was going on.
Roessler said he very seldom saw Conditt and usually only in passing.
"He was a quiet, very polite, respectful young man," he said. "Conversations that I had with him and with the family were all nothing that would ever lead you to believe that anything like this could ever be possible."
Conditt blew himself up as police approached, police say
An arrest warrant was issued Tuesday night for Conditt's arrest.