There seems to be one common denominator when you look at some top-ranking CEOs, Fortune 500 business founders and C-suite execs across a range of industries: They have a passion for books.
Warren Buffett says he spends about 80% of his entire day reading. Mark Zuckerberg challenged himself in 2015 to read a new book every other week. Bill Gates says he reads about 50 books every year.
If you want to follow their lead, the question is where to start. For that, we look to some of the most influential leaders in the business world, like Gates, co-founder and former CEO of Microsoft, or Sheryl Sandberg, the COO of Facebook. Their recommended reads (as seen on the website Book Authority, which aggregates book recommendations from some of today's most successful leaders) span the business gamut, focusing on productivity, business, innovation and more.
Ahead, we've paired the professionals with their top book choices, plus the links to shop. And hey, who knows, maybe after perusing these pages you'll be on your way to starting up the next big thing.
Note: The prices below reflect the listed retailer's price on the date this article was published.
'Business Adventures: Twelve Classic Tales from the World of Wall Street' by John Brooks (starting at $10.16; amazon.com)
Recommended by Bill Gates, co-founder and former CEO of Microsoft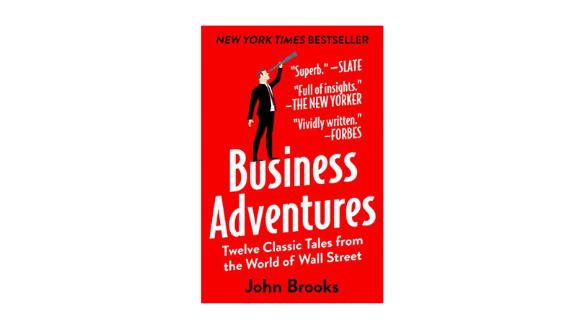 Focusing on how iconic companies were defined by a particular moment in the spotlight, this book takes readers through complex and fascinating stories to illustrate the intricacies of corporate life. "Business Adventures" features 12 unique stories, most of which occurred in the 1950s and '60s, including the rise of Xerox, scandals at General Electric and the failure of the Ford Edsel. Gates wrote in a blog post on Gates Notes that it was the best business book he'd ever read.
"The Innovator's Dilemma: When New Technologies Cause Great Firms to Fail" by Clayton M. Christensen (starting at $12.09; amazon.com)
Recommended by Jeff Bezos, CEO of Amazon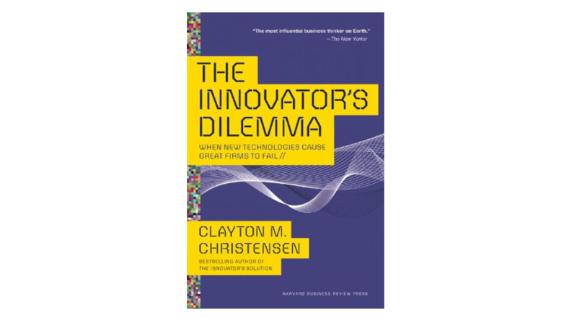 Even if you're doing seemingly everything right in business, things can go very wrong. "The Innovator's Dilemma," written by Harvard Business School professor and veteran business consultant Clayton M. Christensen explores strategies for a variety of industries that range from retail to pharmaceuticals that can help prevent your business from making potentially catastrophic mistakes. This award-winning book has won the hearts of many readers, Amazon's CEO Jeff Bezos included.
'The Lean Startup: How Today's Entrepreneurs Use Continuous Innovation to Create Radically Successful Businesses' by Eric Ries (starting at $13.99; amazon.com)
Recommended by Sheryl Sandberg, COO of Facebook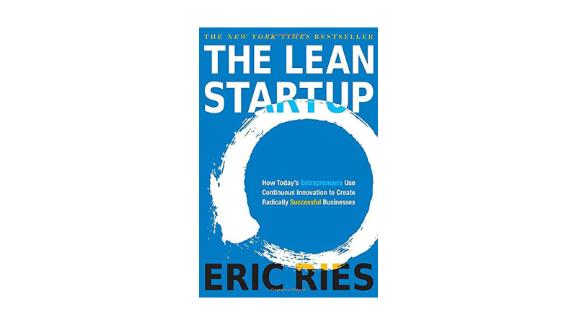 It's a hard fact facing every founder of a startup: Most of them fail. But in his book "The Lean Startup," Eric Ries says many of these failures could be prevented. The read offers entrepreneurs, regardless of how big their companies are, insight into how to adapt and adjust to the modern landscape before it's too late. Sheryl Sandberg, the COO of Facebook, counts this guide as one of her recommended reads.
'Competing Against Time: How Time-Based Competition is Reshaping Global Markets' by George Stalk Jr. and Thomas M. Hout (starting at $15.99; amazon.com)
Recommended by Tim Cook, CEO of Apple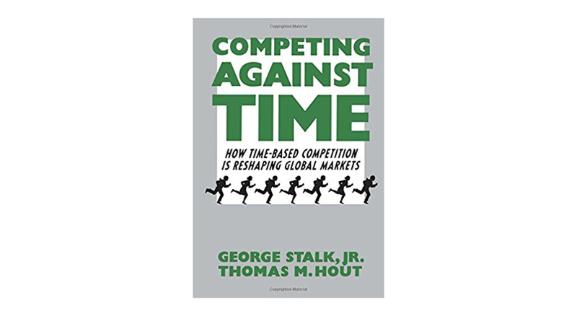 As an entrepreneur, you'll need to ensure time is on your side. For insight on that, Apple CEO Tim Cook recommends "Competing Against Time." Consultants George Stalk Jr. and Thomas M. Hout explain how various companies use time in almost all aspects of their business to gain an edge on the competition. Because time truly is money.
'The Hard Thing About Hard Things: Building a Business When There Are No Easy Answers' by Ben Horowitz (starting at $14.98; amazon.com)
Recommended by Satya Nadella, CEO of Microsoft