Prosecutors opened Wednesday's federal terrorism trial of Noor Salman, the wife of Pulse nightclub shooter Omar Mateen, with a pointed allegation that will likely be the crux of the state's case: Salman knew what her husband had planned before he killed 49 people, and she admitted it to the feds.
The 31-year-old is charged with providing material support to a foreign terrorist organization and obstruction of justice for allegedly misleading law enforcement agents investigating the June 12, 2016, massacre.
She has pleaded not guilty, and her defense, in its opening statement, cast Salman as a victim, not an accomplice.
While the defense intends to cross-examine material witnesses, attorney Linda Moreno said she and her counterparts will not cross-examine the Pulse victims who testify, out of concern for their well-being.
Pulse survivor: 'That night, I was helpless'
It is not clear whether Salman will be among the witnesses grilled, as her attorneys have not indicated whether she intends to testify. But outside the courtroom Wednesday, family spokeswoman Susan Clary told CNN the prospect is unlikely.
"There's no reason to believe she will take the stand. She does not have the onus to prove her innocence," Clary said.
Assistant US Attorney James Mandolfo began his opening statement with the story of Robert Rodriguez, who survived being shot multiple times while hiding in one of the nightclub's bathrooms. Rodriguez and other victims had no clue about the horror that would unfold at the club that night, Mandolfo said.
"Only two knew: Omar Mateen and the defendant," the prosecutor said.
Wife of Orlando nightclub shooter arrested
In the days leading up to the attack, Mateen asked his wife, according to Mandolfo, "What would make people more upset: an attack at a club or at Disney?"
Salman later told the FBI she regretted not doing more to stop her husband's rampage, alleged Mandolfo, who told jurors that Salman said to a federal agent, "I'm sorry for what happened. I wish I would've told."
'Mother, not a monster'
Moreno countered that Salman was a "simple young mother" with a low IQ who was the victim not only of Mateen's abuse and infidelity, but also of manipulative FBI interrogators who coerced her into confessing things that are "provably false."
"Omar Mateen is a monster. Noor Salman is a mother, not a monster. Her only sin is she married a monster," Moreno told jurors. Salman was the mother of Mateen's only son.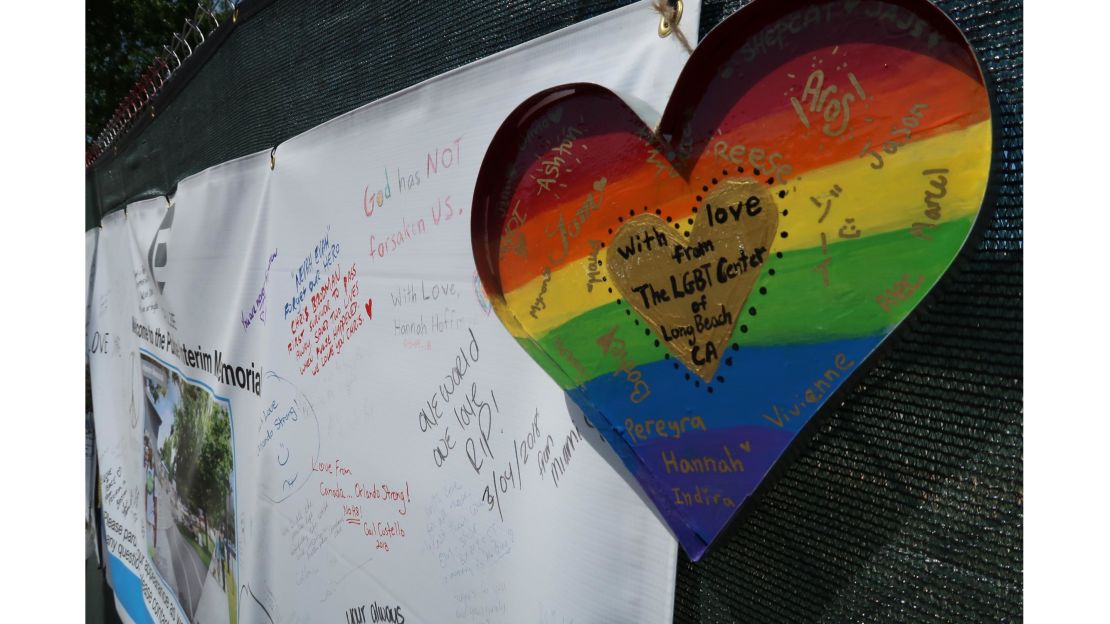 Saying there is "no evidence (Salman) encouraged Mateen and his pathology," Moreno also took aim at FBI interrogators, accusing them of coercing Salman into "adopting their narrative" and failing to record her statements. For instance, the attorney said, Salman confessed to visiting Pulse with Mateen before the shooting, when there is evidence proving that never happened.
Salman was always cooperative with federal agents, even checking in with them from Mississippi and California when there was no requirement she do so, the attorney claimed.
"The FBI got Noor to adopt their own written statements after 11 hours of interrogation," Moreno said. "She consented to have her home searched and to a polygraph. She agreed to be polygraphed and the FBI didn't do it. Ask yourself why."
Salman faces prospect of life behind bars
Salman's trial begins 21 months after her husband committed what was, at the time, the deadliest mass shooting in modern American history. Police killed her husband at the club that night, so Salman is the first and likely only person to be tried in the killings.
If convicted on the terror charge, she could face life in prison.
At 9 a.m., prosecutors and Salman's defense began delivering their opening statements. The final panel of jurors – comprised of 12 women and 6 men – was chosen Monday out of a pool of more than 600 people who had been questioned since March 1.
Following the statements, the prosecution showed a video of victim Robert Rodriguez hiding in the bathroom during the massacre. Shots are heard, along with screams, cries of "Help me" and admonitions to be quiet. Mateen can also be heard saying there were snipers outside and demanding clubgoers' phones.
After Pulse attack, a new culture of compassion
Rodriguez, who identifies as female, testified she heard Mateen pledge allegiance to ISIS and pulled a body on top of her to hide from gunman.
"Basically, they were bleeding out," she said of some of the victims in the bathroom. "That's it for him. I couldn't really help him any more. I had to help myself. … I had to put his body on top of mine to survive."
Prosecutors argue that Salman could have tipped off authorities to prevent the mass shooting at the nightclub.
An indictment alleges that, between the end of April 2016 and June 12, "Salman aided and abetted Mateen's attempted provision and provision of material support, namely, personnel and services, to (ISIS), and the death of multiple victims resulted."
But Salman's attorneys say their client had no knowledge of her husband's plans and that she was a wife enduring "a tragic marriage to Omar Mateen," who Moreno described as "crazy and twisted."
As part of the effort to prove Salman's ignorance regarding the planned violence, the defense says it will present a witness – identified only as "Nemo" – who is expected to testify that Mateen often told Salman he was with Nemo when he was actually out cheating on his wife.
'Severely abused woman'
In that same vein, Moreno said the defense will also present a Father's Day card that Salman bought for Mateen at least a week before the shooting. The prosecution contended that this was part of a coverup.
"In my expert opinion, Noor Salman is a severely abused woman who was in realistic fear for her life," wrote Jacquelyn Campbell, a nurse who evaluated Salman as an expert in domestic violence, in a court document.
One of her attorneys has said that Salman suffers post-traumatic stress disorder because of years of physical and mental abuse, CNN affiliate WKMG reported.
She could not predict what Mateen intended to do, her attorneys claim, and they have tried to convince a judge that the statements she made to investigators immediately after the shooting were obtained unlawfully. Prosecutors have argued that Salman gave her statements voluntarily, according to CNN affiliates.
A judge recently ruled Salman's statements to the FBI are admissible.
Trial 2 miles from club