CNN —
More and more, we're paying attention to where our personal belongings come from. From our clothing to our bedding to our skincare products, we've been taking a closer look at how the ingredients and processes used to make them can affect the people around us and our environment.
Nisolo is addressing these issues, specifically in the leather shoe industry. Nisolo creates its products as eco-consciously as possible, using leather that's a byproduct of the meat industry to help minimize waste. The brand also employs local artisans around the world who are compensated a fair wage; Nisolo says the average salary of its producers is 27% higher than fair trade wage requirements. In addition, they're given healthy and safe working environments, as well as health care.
This is great if you're looking for stylish shoes that are both ethically made and eco-friendly. And even better, right now you can snag some of their bestselling women's and men's products for up to 50% off through Aug. 25.
Nisolo's shoes span a number of styles, including mules, boots, sneakers, Oxfords, loafers, slip-ons and sandals. All of them feature clean designs that can easily translate from outfit to outfit, so you can feel good about dressing the footwear up or down.
Here are several of Nisolo's best-selling styles, all available at a discount as part of its end of season sale through Aug. 25. Because at the end of the day, the company's principles will make you feel proud about the shoes you're sporting — and so will the cool, long-lasting designs.
Women's styles
Talk about a fall staple. The Chelsea Boot in Sand ($114, originally $228; nisolo.com) is something we don't mind investing in, since there's no doubt you'll be wearing this shoe all year round.
The Ecuador Huarache Sandal ($83, originally $118; nisolo.com) is a gorgeously simple yet stylish everyday sandal handcrafted at an ethical factory in Peru.
The Smoking Shoe ($150, originally $188; nisolo.com) is a minimalist, classic and comfortable option for everyday wear.
If you're looking for your next office shoe staple, the Paloma Open Toe Mule ($119, originally $198; nisolo.com) would be one of our top picks. The block heel makes it slightly dressy but comfortable enough to wear on a daily basis.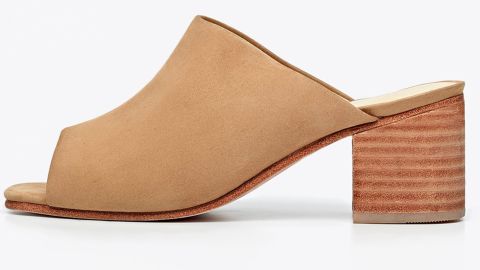 Summer is coming to a close, but that doesn't mean you can't enjoy a classic slide. The Isla Slide Sandal ($62, originally $88; nisolo.com) is effortless yet elegant, and makes for a great wardrobe staple.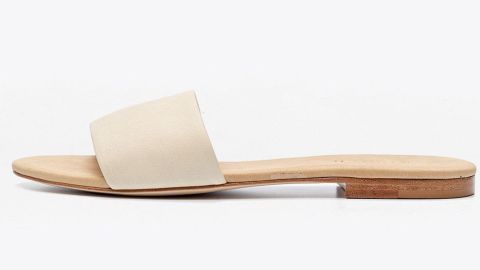 Men's styles
Sometimes it can be hard to find a stylish and comfortable everyday shoe for men. But the Emilio Chukka Boot ($150, originally $198; nisolo.com) is definitely both those.
A classic Oxford shoe is a must-have in every man's wardrobe. The Calano Oxford ($150, originally $188; nisolo.com) is a modern, sleek option.
The first thing that comes to mind when you hear "loafers" might not be cool. But the Alejandro Woven Slip On ($142, originally $178; nisolo.com) is an elegant version, handwoven in an ethical factory in Mexico.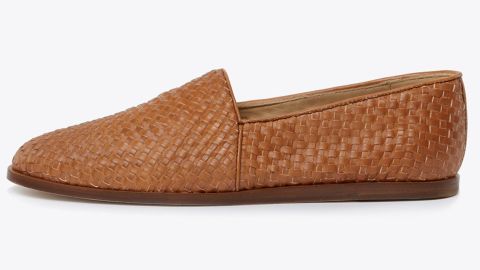 The men's version of Nisolo's bestselling Huarache Sandal ($97, originally $138; nisolo.com) is a great flip-flop alternative. It can be dressed up, down and for every occasion in between.