(CNN) —
Medical facilities supported by Doctors Without Borders (MSF) have received over 1,000 dead and 4,800 wounded in Syria's rebel-held Eastern Ghouta in just two weeks, the organization said in a statement.
The group said the numbers – dating from the start of the renewed Syrian government assault on February 18 until March 4 – are an "underestimate" and do not include the data of all MSF-supported medical facilities or facilities not supported by the humanitarian organization.
MSF's death count was last updated on Sunday, according to Wednesday's statement. Monitoring groups have reported scores killed daily this week as activists reported "apocalyptic" scenes in the streets of Eastern Ghouta, on the outskirts of the capital Damascus.
Fifteen out of 20 MSF-supported facilities have been shelled or bombed in the continuing government offensive, according to MSF.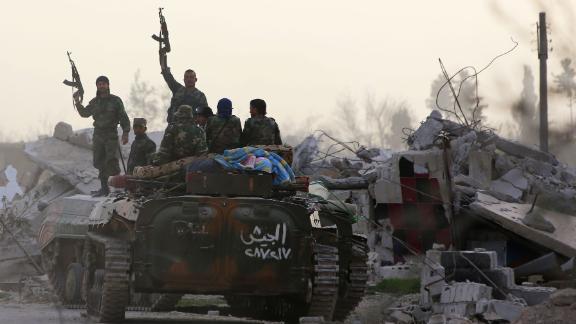 "MSF urgently repeats its call for an immediate ceasefire to be implemented and for medical supplies to be allowed into the besieged area to treat the sick and wounded," the organization said.
In addition to the grim death toll, reports of malnourishment are rampant and many of Eastern Ghouta's residents are living in poorly equipped basements for some respite from nearly incessant shelling.
On Wednesday alone, 90 people were killed in strikes across Eastern Ghouta, according to the Syrian American Medical Society, which supports medics and medical facilities on the ground.
The United Nations Security Council and, separately, Russian President Vladimir Putin, had issued calls for a pause in fighting to allow civilians to leave, but both calls were ignored. Rebel fighters in Eastern Ghouta and Syrian government forces have accused each other of breaking the truce.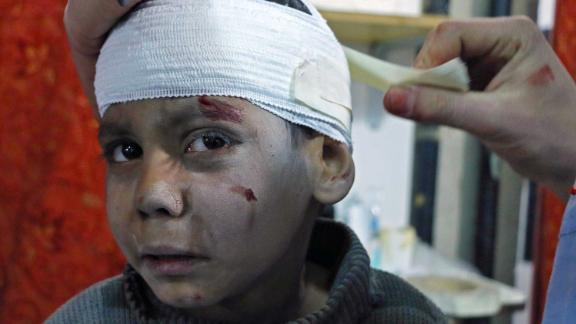 Meanwhile, Eastern Ghouta's residents describe a torrent of air and ground strikes. Doctors say they're struggling to keep up with the injured.
"In Ghouta there are no words, not a camera that can describe what's happening. The night that Ghouta lived yesterday… was in every way taken out of the apocalypse and put on earth," said Firas Abdullah, Ghouta spokesperson for the White Helmets relief group.
"You can't even hear the screams of women and children because the sound of the shelling and the bombs are louder than their screams."
"We are unable to cope with the overwhelming number of victims," said surgeon Hamza Hassan, who works in the city of Irbin in Eastern Ghouta. 
UN aid convoy postponed
On Thursday, a UN aid convoy scheduled to enter the enclave was postponed, International Committee of the Red Cross spokesperson Iolanda Jaquement told CNN.
"This is because of the rapidly evolving situation on the ground," she said. No date has yet been set for delivery, she added.
Only one aid convoy has entered the Damascus suburb since the government launched its latest offensive. The 46-truck aid convoy – some vehicles stripped of desperately needed medical kits by Syrian authorities – brought supplies to the besieged enclave on Monday.
The convoy had to pull out before unloading everything, said Sajjad Malik, the UN refugee agency representative in Syria.
"We delivered as much as we could amidst shelling. Civilians are caught in a tragic situation," Malik said in a tweet.
"Nearly half of the food" aid bound for Eastern Ghouta had to be returned, according to the UN.
CNN's Sarah El Sirgany in Dubai, Kareem Khadder in Amman, and Joseph Netto in Atlanta contributed to this report.