Questions are swirling over how a Russian official turned British spy and his daughter ended up slumped over a shopping center bench in southern England on Sunday.
Sergei Skripal, 66, and his daughter, Yulia Skripal, 33, are in critical condition after being poisoned by a nerve agent in what UK police described Wednesday as a "major incident involving attempted murder."
While authorities have not yet named suspects or a motive for the attack, the case is a chilling reminder of a slew of mysterious Russia-linked deaths on British soil over the last decade.
Alexander Litvinenko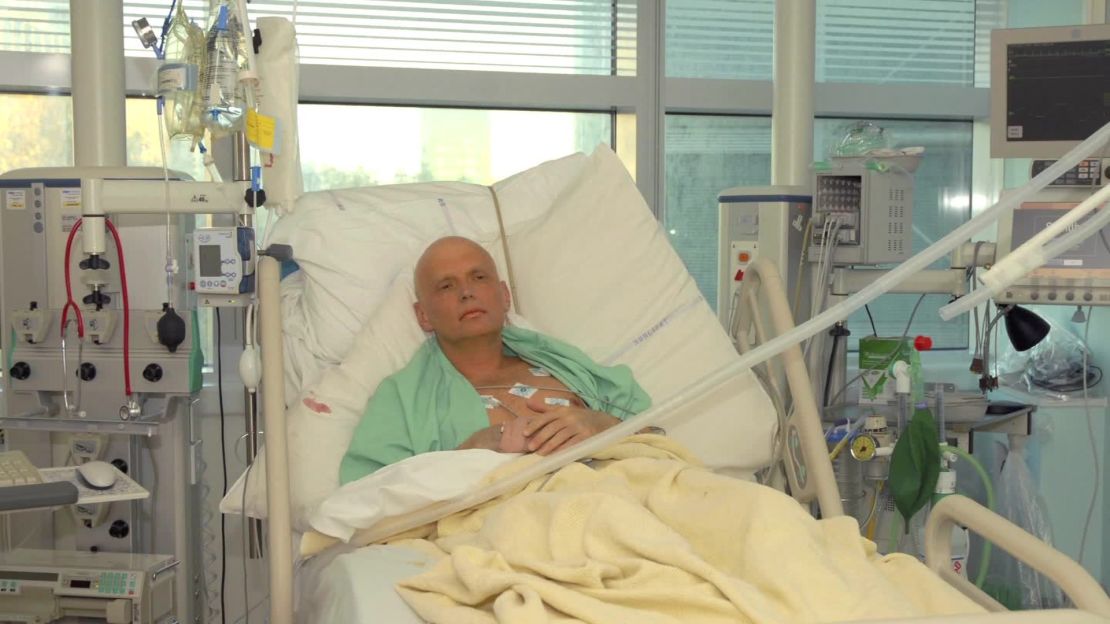 A British inquiry found that two Russian agents poisoned Alexander Litvinenko at a London hotel bar in 2006 by spiking his green tea with the highly radioactive polonium-210.
Litvinenko died a slow and painful death over weeks after the poisoning and always insisted that Russian President Vladimir Putin and the Kremlin were responsible for what happened to him.
In a statement from his deathbed, he said: "You may succeed in silencing one man, but the howl of protest from around the world will reverberate, Mr. Putin, in your ears for the rest of your life."
Officials have always dismissed the accusation as "nonsense," but suspicions linger.
The inquiry, led by judge Robert Owen, said that Putin "probably approved" the ex-spy's killing.
The Kremlin has always denied the accusation, as did the two agents accused of the poisoning, whom the Russian government refuses to extradite to Britain.
Litvinenko had worked for the FSB, Russia's successor agency to the KGB, the former Soviet secret police and intelligence agency. He specialized in tackling organized crime and his last job at the agency was heading up its anti-corruption department, after the collapse of the Soviet Union, a position that made him many enemies.
After leaving the FSB, Litvinenko blamed the service for orchestrating a series of apartment bombings in Russia in 1999 that left hundreds dead and led to Russia's invasion of Chechnya later that year.
He went to the UK in 2000 after turning whistle-blower on the agency. According to his widow, Marina Litvinenko, he then started working for Britain's security services.
Boris Berezovsky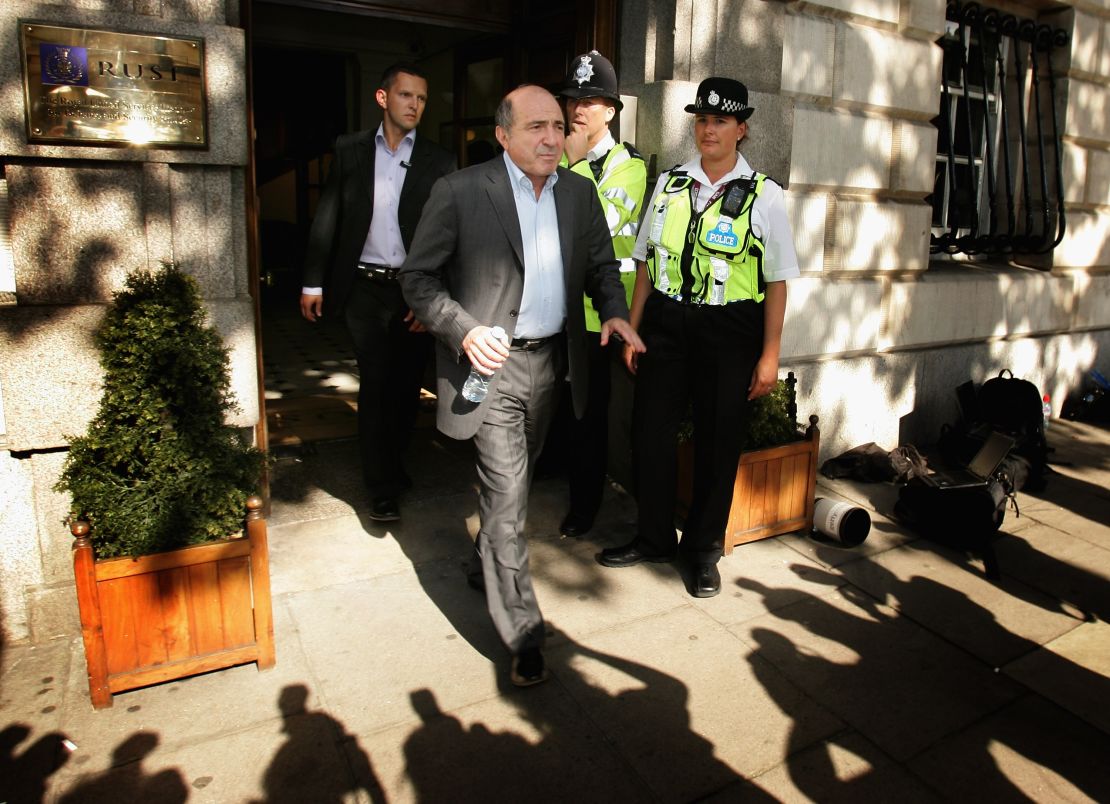 The powerful Russian oligarch Boris Berezovsky was found dead in 2013 on the bathroom floor of his home in Berkshire, on the western outskirts of London.
British police said at the time they found no sign of a struggle, suggesting the oligarch had taken his own life.
Berezovsky had his enemies. He blamed the Kremlin for Litvinenko's death and had fallen out with the government, leaving him self-exiled in the UK.
But by the time of his death at age 67, the oligarch was reportedly in financial difficulties after he was ordered to pay a massive divorce settlement to his ex-wife, as well as legal costs following the loss of a $6.5 billion lawsuit against fellow oligarch Roman Abramovich.
He had made a good portion of his money from luxury car sales, but his wealth and political influence skyrocketed when he bought into Russian media.
Within months of Putin's election in 2000, the government began trying to collect on tax claims against oligarchs, including Berezovsky. He fled to Britain and was later granted political asylum there, irking Moscow.
Berezovsky began agitating from Britain against Putin, calling for a coup to oust the Russian President.
Berezovsky was convicted of fraud and tax evasion in absentia by a Russian court in 2007. He accused Russia of trying to assassinate him.
But, months before his death, Russia confirmed Berezovsky sent a letter to Putin asking permission to return to Russia.
"He admitted that he had made a lot of mistakes, asked forgiveness for the mistakes and asked Putin to let him return home," Kremlin spokesperson Dmitry Peskov said, according to a duty officer with the presidential press service.
It's unknown whether Putin responded to the letter, but Berezovsky did not return.
Alexander Perepilichnyy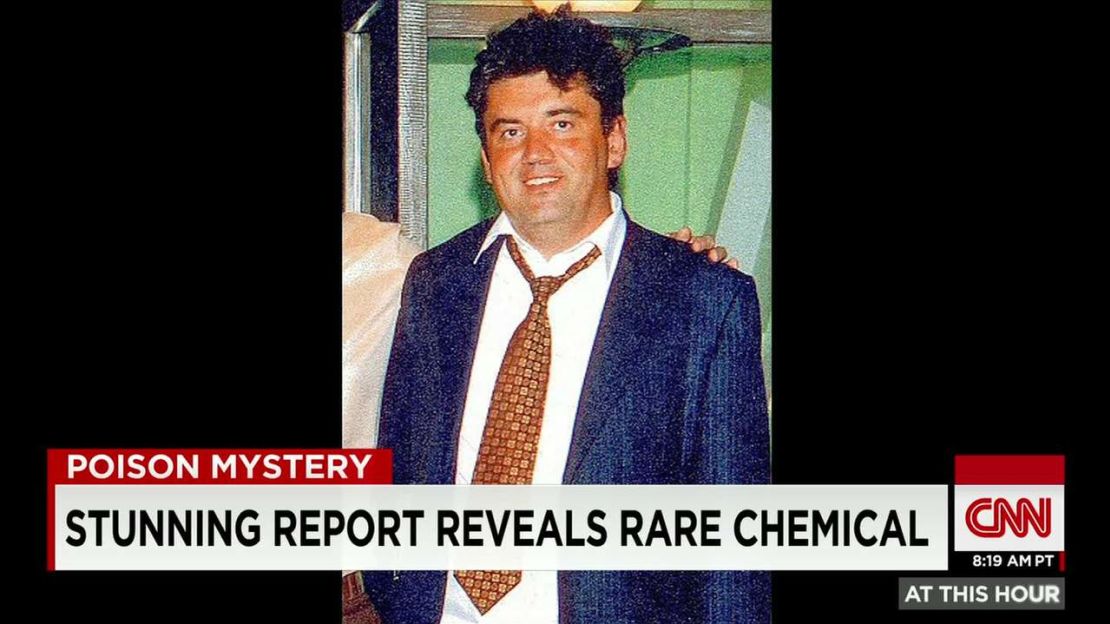 Alexander Perepilichnyy was a financier who provided evidence of alleged fraud against Russian tax officials. He died suddenly in 2012 at the age of 44 while jogging back to his home in Surrey, southwest of London.
It first appeared that the whistle-blower had died of natural causes, but evidence has emerged over recent years suggesting he may have been poisoned.
In 2015, plant toxicology experts from the Royal Botanic Gardens in Kew told a coroner's court that traces of a rare plant poison, gelsemium, were found in his stomach.
In 2017, evidence emerged that he may have had poison slipped in his sorrel soup, a popular Russian dish he had eaten shortly before his death.
Police would say later, that they found no evidence that he was poisoned.
Perepilichnyy was helping in a case to uncover a multimillion dollar Russian money-laundering operation at the time of his death.