Editor's Note: Marco Rubio is the Republican senator from Florida. He is a member of the Senate's Foreign Relations Committee, Intelligence Committee and Appropriations Committee. He also chairs the Congressional-Executive Commission on China that is authorized by US law to monitor human rights and the rule of law in the People's Republic of China. The views expressed in this commentary are his own.
On February 27, 2015, prominent Russian opposition leader Boris Nemtsov was gunned down on a bridge in Moscow next to the Kremlin. On the third anniversary of his assassination, his life and legacy will be memorialized in our nation's capital.
Tuesday, the city of Washington, D.C., will formally designate the block in front of the Russian Embassy on Wisconsin Avenue as "Boris Nemtsov Plaza." This will be the first permanent tribute in the world to the slain Russian statesman who dedicated his life to the cause of freedom.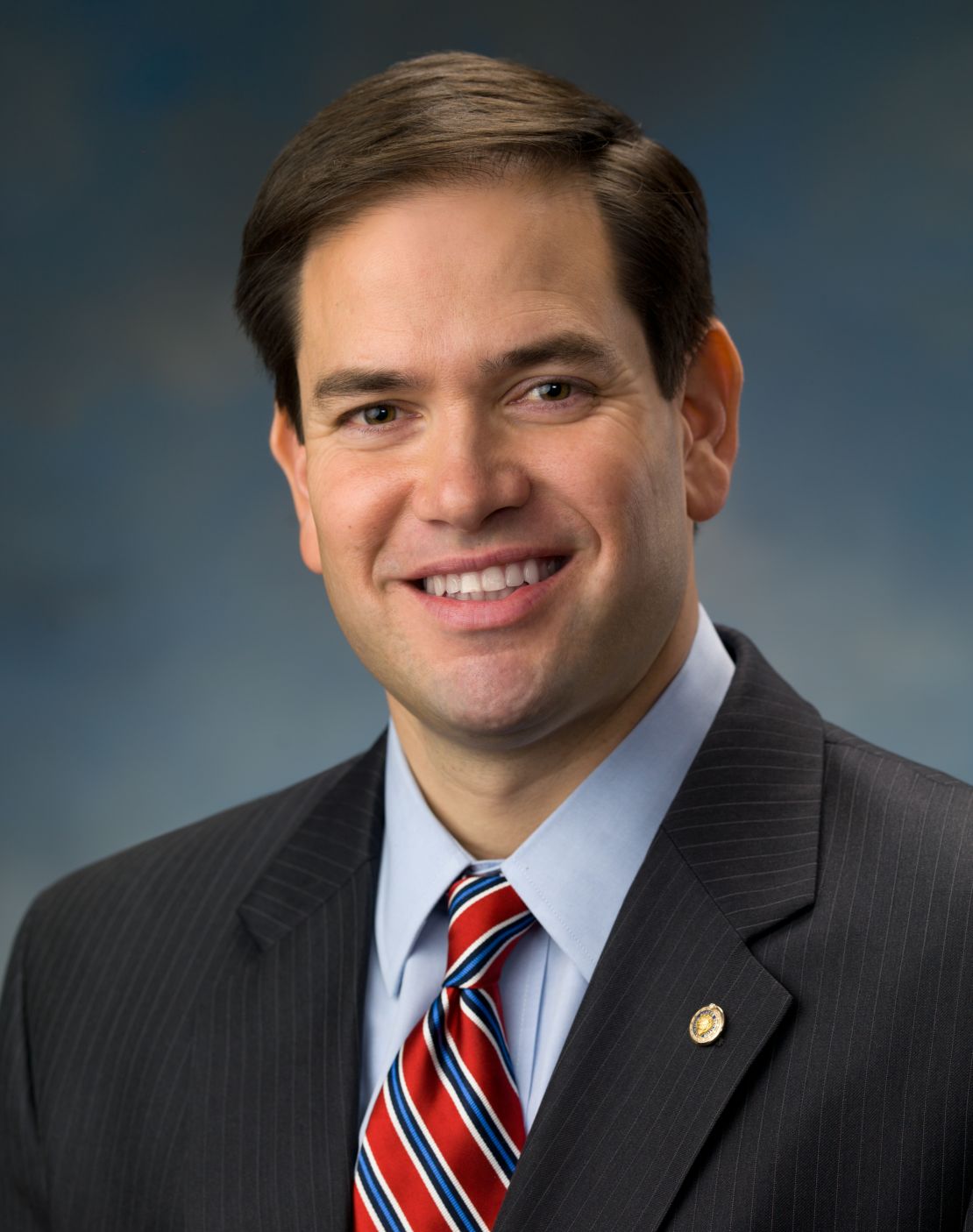 Last February, on the second anniversary of his murder, I made a commitment in the U.S. Senate to ensure that Nemtsov's legacy is never forgotten. Inspired by a law passed by Congress in the 1980s to name the block outside of the then-Soviet Embassy on 16th Street "Andrei Sakharov Plaza" in honor of the great Russian dissident, I introduced legislation to do the same for Boris Nemtsov on the street in front of the Russian Embassy.
Although the Nemtsov bill received strong bipartisan support from Sens. Chris Coons, D-Delaware; John McCain, R-Arizona; Ron Johnson, R-Wisconsin, and other lawmakers, the legislation stalled in Congress.
But thanks to extraordinary efforts by D.C. City Council Chairman Phil Mendelson and Councilmember Mary Cheh, Russian pro-democracy advocate and Nemtsov's longtime colleague Vladimir Kara-Murza and many others, the street will bear Boris Nemtsov's name this week. It will serve as a permanent reminder to the Russian people that these dissident voices live on and the defenders of liberty will not be silenced.
In life, Boris Nemtsov dedicated himself to the vision of a free and democratic Russia. After earning a doctorate in physics from the State University of Gorky in 1985, he became politically active in the early days of perestroika, leading the movement to successfully halt the construction of a local nuclear reactor after the Chernobyl disaster.
In 1990, Nemtsov was elected to the Soviet Congress of People's Deputies. In 1991, the year of the Soviet Union's fall, Nemtsov was appointed as a regional governor in Russia, and became Russia's deputy prime minister in the late 1990s. He made a name for himself pushing an ambitious agenda of market reform and economic modernization, and also for leading a large grassroots movement against the First Chechen War. He was, for a time, arguably Russia's most popular politician and was widely viewed as a likely successor to President Boris Yeltsin.
In the 2000s, Nemtsov emerged as a major critic of President Vladimir Putin and worked to unite the opposition amid Putin's efforts to roll back democratic reforms and consolidate power.
His work to fight government corruption, organize mass protest demonstrations, and speak out against the Putin regime's invasion of Ukraine ended with his assassination. A Russian court said that Nemtsov's convicted killers were offered a bounty of 15 million rubles ($253,889.59).
While Americans today are increasingly focused on stopping Putin's ongoing attempts to interfere with our democracy, we cannot forget that domestic repression in Russia is worsening. With the Russian presidential elections being held next month, the Putin regime is increasing its political oppression to ensure the outcome of the election before a single ballot is cast.
Putin has prevented serious challengers – including anti-corruption activist and opposition leader, Alexei Navalny – from running against him in the election. Navalny was deemed ineligible to run for office due to a prior conviction on what are widely viewed as false and politically-motivated charges. On January 28, thousands of Russians across the country protested the upcoming elections, calling for a boycott that Navalny has dubbed a "voters' strike."
The Putin regime has also increased suppression of independent voices in the media and online as well as continued to crack down on civil society and non-governmental organizations operating in Russia. Russian citizens reportedly have been threatened for indicating on social media their intention to participate in protests. In Putin's Russia, planning to exercise fundamental rights such as the freedom of expression or assembly warrants official harassment.
As young Russians continue to take to the streets to peacefully protest their government, many of them look to America for moral support for their cause. Boris Nemtsov Plaza is an important signal of American support.
In death, Boris Nemtsov has become a symbol of the Russian people's aspirations for a truly democratic government that is free, open, and transparent. It is my hope that one day the Russian people will have leaders who protect the fundamental freedoms of all their citizens, and are proud to have Boris Nemtsov's name outside of their embassy in Washington.
Until that day comes, I will continue standing with those in Russia fighting for a better future – a future like the one envisioned by the late Boris Nemtsov.