A Slovak investigative journalist and his fiancée were found shot dead Monday, the first time a reporter has been murdered in the country, according to police.
Jan Kuciak, 27, reported on tax evasion and fraud among Slovak businesses, including people connected to the Slovak governing party, Smer.
The journalist for news website Aktuality.sk and his fiancée Martina Kušnírová were found with bullet wounds to the chest and head respectively, said the International Press Institute (IPI).
The couple was shot at Kuciak's apartment in Velka Maca, western Slovakia, some time between Thursday and Sunday, according to police.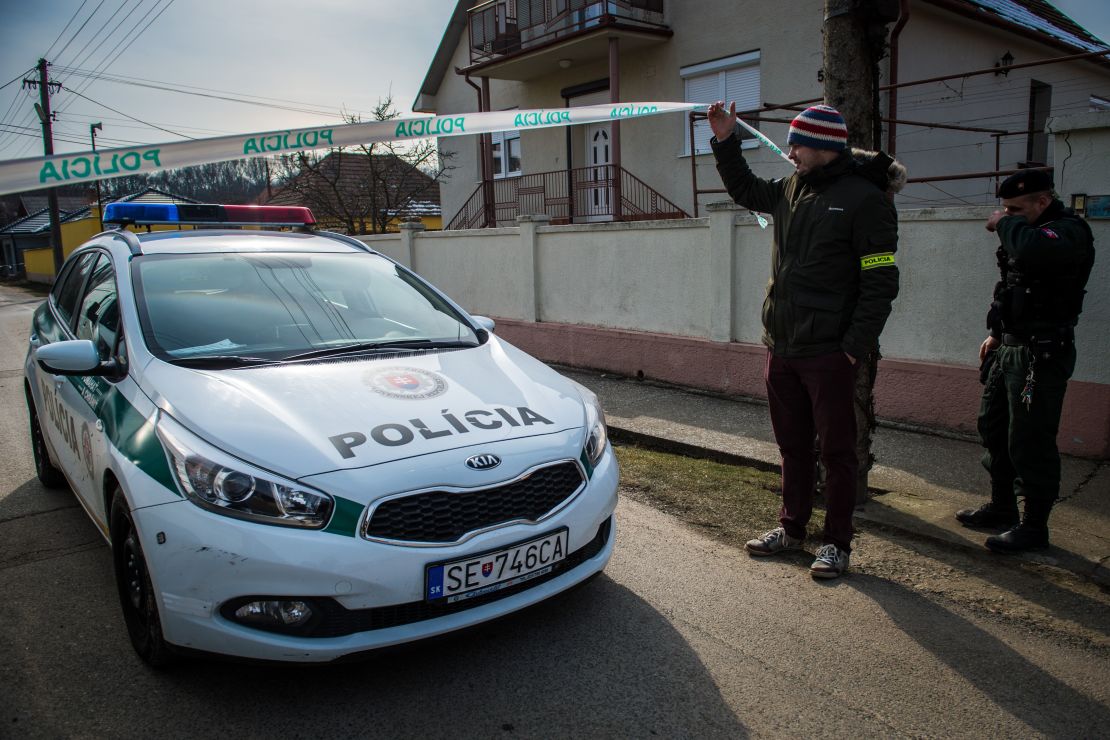 The head of the Slovak Police, Tibor Gaspar, said it was "likely" the murder was connected to Kuciak's work as an investigative journalist.
CPJ stats on crimes against journalists in Slovakia
Kuciak reported on tax fraud connected to luxury real estate businesses, sometimes involving politicians from the ruling party.
According to local media, Kuciak received threats from Slovak businessmen about his investigations and reported these to the police last autumn, the IPI said in a statement.
The editors-in-chief of a dozen Slovak media outlets signed a joint statement calling the killing a "serious sign that crime is turning against one of the most important pillars of freedom: freedom of speech and the right of citizens to control those in power and those who disrespect the law," according to IPI.
Ringier Axel Springer, the publishing company of Aktuality.sk, described the "vicious execution" of Kuciak and his fiancée as "shocking" and "terrifying" and offered its sympathies to the victims' families, friends and colleagues.
"We will do everything in our power to support (the) investigation and identification of the culprits," said the company in a statement.
"If this crime was an attempt to discourage an independent publisher such as Ringier Axel Springer not to pursue revelations about breaking the law, we will use this occasion for further strengthening of our journalistic responsibility," it added.
Executive Director of the IPI, Barbara Trionfi, said "we must now double down on our efforts to protect the safety of journalists."
"The murder of a journalist is a crime not only against the victim, but also against society as a whole," she added.
CNN's Carol Jordan contributed to this report