Sitting in. Voting through. Running out. It's Thursday, and here are the 5 things you need to know to Get Up to Speed and Out the Door.
1. Harvey
Florida lawmakers rejected a measure that would ban assault rifles, as stunned student survivors of last week's school shooting watched in the gallery at the state capitol. Busloads of students made the trip to Tallahassee to talk to lawmakers about gun control and to hold a rally.
Meanwhile, the pressure grows in Washington to do something on guns. President Trump indicated he's open to strengthening background checks and directed the attorney general to look into banning bump stocks, which help semiautomatic weapons fire like automatics.
2. President Trump
3. African politics
4. Oxfam scandal
5. Salmonella outbreak
This just in:
Agreement reached
Myanmar and Bangladesh agree to resettle as many as 6,000 Rohingyas trapped in a "no man's land" between the two nations.
WINTER OLYMPICS
ONE LAST RIDE
Lindsey Vonn settled for the bronze in downhill skiing in what's probably her final Olympics. Vonn, 33, was one of the favorites to win the event, but she couldn't keep pace with 25-year-old Italian Sofia Goggia, who won the gold.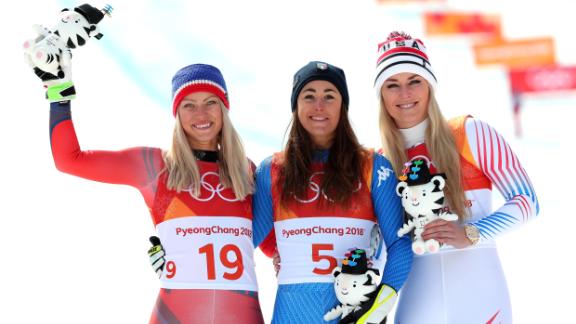 Tom Pennington/Getty Images AsiaPac/Getty Images
HISTORIC WIN
Team USA did get good news in the women's cross-country skiing team sprint, where Jessie Diggins and Kikkan Randall gave the US its first gold medal in the event.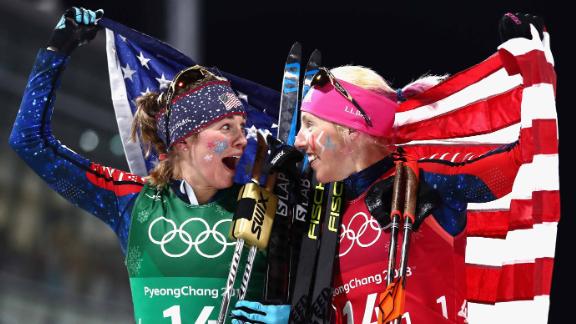 Lars Baron/Getty Images
COOL RUNNINGS 2
Canada's team will be the hot favorite for the gold in the women's bobsled competition, but all eyes will be on the Jamaican women making their debut in the event. The final day of competition in bobsled begins later this morning.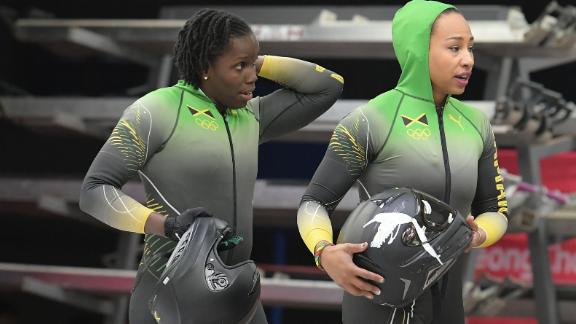 MOHD RASFAN/AFP/Getty Images
HEADED HOME
The US men's hockey team's drive to grab a medal is over after it lost to the Czech Republic in a quarterfinal shootout. The Czechs will face either Norway or the Olympic Athletes from Russia in the semis.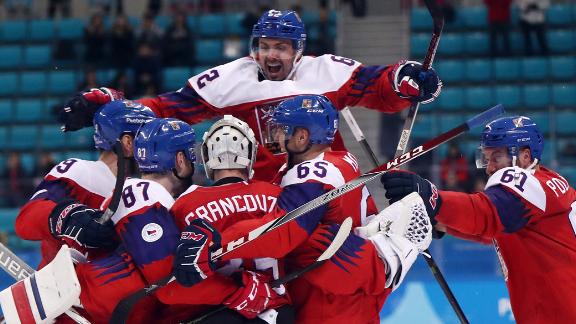 Ronald Martinez/Getty Images
BREAKFAST BROWSE
People are talking about these. Read up. Join in.
Those lovable geeks on "Big Bang Theory" will have even more to geek out about when Bill Gates guest stars on the show later this season.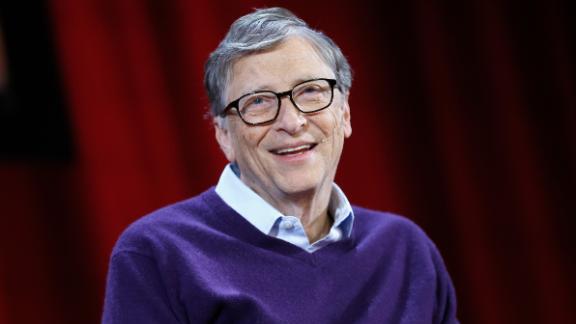 John Lamparski/Getty Images
Unreal flight
Can't afford a flight to Paris? Don't worry, you can still go – thanks to a Japanese company and virtual reality.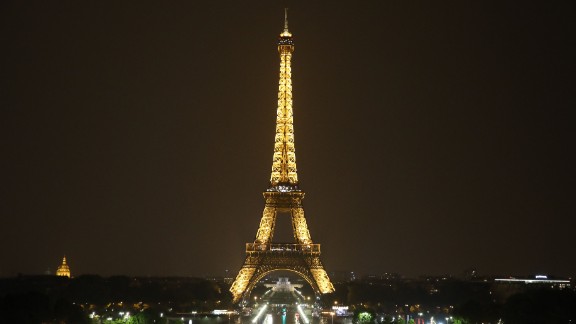 LUDOVIC MARIN/AFP/AFP/Getty Images
Panther power
"Black Panther" is not just challenging traditions and norms in Hollywood. The movie's soundtrack just might change the music biz too.
All hail the Queen
You know your fashion week is on point when Queen Elizabeth II grabs a front-row seat to take in a show.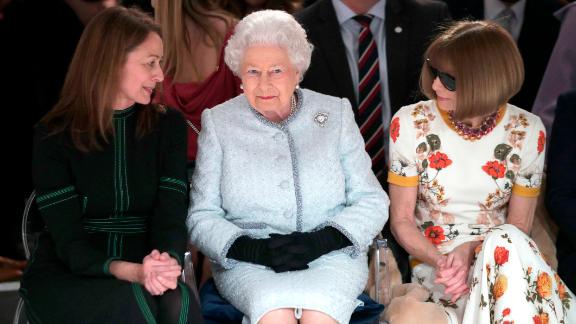 Yui Mok/Pool/AP
QUOTE OF THE DAY
That's how much 3M is paying to settle a lawsuit claiming it contaminated water in Minnesota, where the company is headquartered.
AND FINALLY …
Kristen Bell (better known as Elsa to all you 4-year-olds out there) is back with another edition of "Momsplaining" and teaches us all the art of decluttering. (Click to view)
Water balloons and bouncy balls dropped from a 40-ton crane in slow motion? Just what you need to get through hump day. If you want to get to the slow part, fast-forward to 1:50. See what I did there? (Click to view)