Sitting in. Voting through. Running out. It's Thursday, and here are the 5 things you need to know to Get Up to Speed and Out the Door.
1. Harvey
Happening later…
Students and parents touched by the shooting at Marjory Stoneman Douglas High School will take part in a CNN town hall airing Wednesday night at 9 p.m. ET.
2. President Trump
Special counsel Robert Mueller's interest in Jared Kushner has expanded beyond his contacts with Russia and now includes Kushner's efforts to secure financing for his company from foreign investors during the presidential transition, according to people familiar with the inquiry.
This is the first indication that Mueller is exploring Kushner's discussions with potential non-Russian foreign investors, including in China. US officials briefed on the probe told CNN in May that points of focus related to Kushner, the White House senior adviser and son-in-law of President Donald Trump, included the Trump campaign's 2016 data analytics operation, his relationship with former national security adviser Michael Flynn, and Kushner's own contacts with Russians.
3. African politics
Benjamin Netanyahu's troubles just got a lot worse. Police arrested several members of the Prime Minister's inner circle in a growing graft probe, including Netanyahu's ex-family spokesman. And this comes after police said they had enough evidence on Netanyahu to indict him on corruption charges. Netanyahu denies any wrongdoing and calls the whole thing a "witch hunt."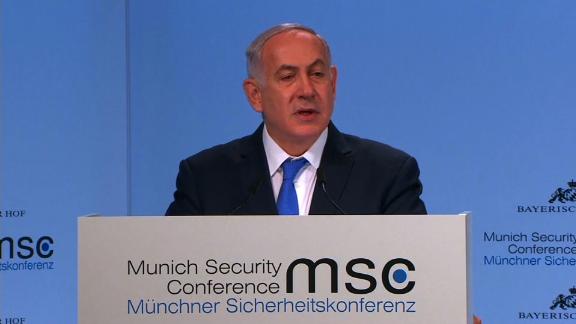 AFP TV
4. Oxfam scandal
Oxfam staffers in Haiti physically threatened a witness during an internal investigation into its growing sex scandal. This shocking revelation comes in the UK charity's report on accusations that Oxfam staff members hired prostitutes while working in Haiti after the 2010 earthquake. Oxfam – which has seen its reputation damaged and lost millions in government funding – apologized to the Haitian government after the report was released.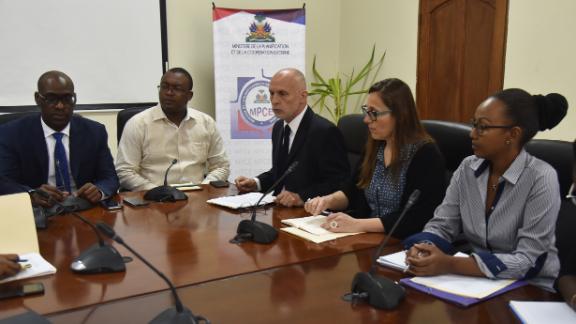 HECTOR RETAMAL/AFP/Getty Images
5. Salmonella outbreak
Can the flu shot prevent a heart attack? Yes it can, doctors say. Research shows a link between heart attacks and the flu, especially for those with heart problems. Doctors don't know exactly why the flu might lead to heart attacks in some folks, but they suspect it's got something to do with inflammation and the stress the virus puts on the body. Now if they could just get the flu shot to actually stop us from getting the flu.
WINTER OLYMPICS
GOLDEN DAY: It was quite a day for our nice neighbors to the north. Canada's Cassie Sharpe won gold in the women's ski halfpipe, while duo Tessa Virtue and Scott Moir won ice dancing gold.
MLADEN ANTONOV/AFP/AFP/Getty Images
ICE REMATCH: Meanwhile, the Canadian women's ice hockey team hopes to grab even more gold when it takes on Team USA in the finals on Wednesday. It's the fifth time in the six Olympics that have had women's hockey that the two countries have faced off for the gold medal.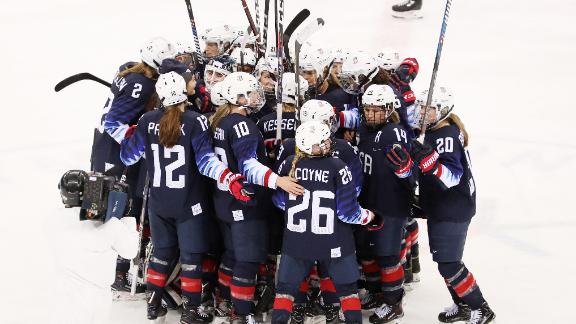 Bruce Bennett/Getty Images
DOPING ISSUES: A Slovenian hockey player is suspended for the rest of the Games after a positive doping test. That's the third athlete to fail a drug test in PyeongChang so far.
BREAKFAST BROWSE
People are talking about these. Read up. Join in.
Chickened out
It's hard for KFC to be finger lickin' good when it runs out of chicken, like hundreds of the chain's restaurants in the UK did.
Thumbs down
A Delaware man allegedly steals a thumb off of a Chinese terracotta warrior statue and darn near sets off an international incident.
Good signs
"Three Billboards" took five statues at the British version of the Oscars, which bodes well for the film's chances at the Academy Awards next month.
Heavenly help
Rapper Drake is being praised like a deity in Miami after he gave away almost $1 million, the whole budget for his new video, "God's Plan."
QUOTE OF THE DAY
"I love this country and honestly tried my best."
Singer Fergie, explaining herself after her sultry version of the National Anthem before the NBA All-Star Game hit a sour note with fans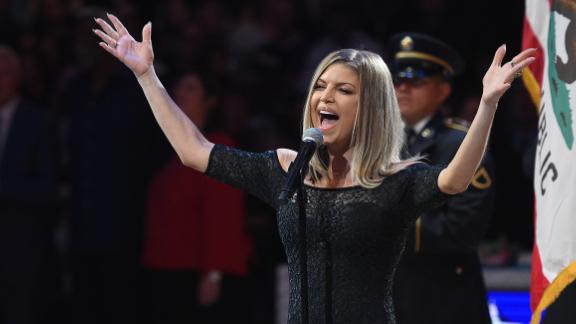 Kevork Djansezian/Getty Images
AND FINALLY …
Let it go
Kristen Bell (better known as Elsa to all you 4-year-olds out there) is back with another edition of "Momsplaining" and teaches us all the art of decluttering. (Click to view)