Story highlights
Pain doctors say testing helps them make sure patients are taking drugs as prescribed
The testing boom costs billions of dollars annually and raises concerns about unnecessary or expensive tests
After Elizabeth Moreno had back surgery in late 2015, her surgeon prescribed an opioid painkiller and a follow-up drug test that seemed routine – until the lab slapped her with a bill for $17,850.
A Houston lab had tested her urine sample for a constellation of legal and illicit drugs, many of which, Moreno said, she had never heard of, let alone taken.
"I was totally confused. I didn't know how I was going to pay this," said Moreno, 30, who is finishing a degree in education at Texas State University in San Marcos and is pregnant with twins.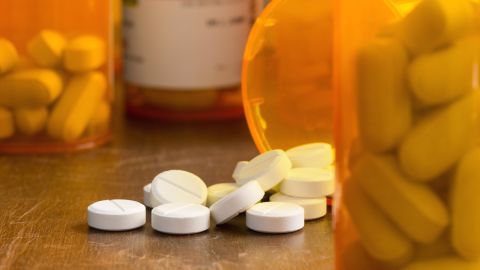 Photos: Opioids: Addictive painkillers
Photos: Opioids: Addictive painkillers
Photos: Opioids: Addictive painkillers
Photos: Opioids: Addictive painkillers
Photos: Opioids: Addictive painkillers
Photos: Opioids: Addictive painkillers
Photos: Opioids: Addictive painkillers
Photos: Opioids: Addictive painkillers
Photos: Opioids: Addictive painkillers
Photos: Opioids: Addictive painkillers
Photos: Opioids: Addictive painkillers