CNN will hold a town hall with the victims' classmates, parents and community members. "Stand Up: The Students of Stoneman Douglas Demand Action" will air live Wednesday at 9 p.m. ET.
(CNN) —
To those who say it's too soon after the school massacre to talk about politics and gun control, the students of Marjory Stoneman Douglas High see your point.
"We can respect that. We've lost people. It's important to mourn," junior Cameron Kasky said Sunday.
"Here's a time to talk about gun control: March 24. My message for the people in office is: You're either with us or against us. We are losing our lives while the adults are playing around."
Be forewarned: They're coming for the National Rifle Association and any politician who takes money from the gun lobbyist, Kasky and his classmates said. The NRA did not immediately return CNN's call seeking comment.
Kasky and his fellow students hope their efforts will dovetail with other events, national and local, aimed at persuading leaders to take meaningful action to keep schools safe.
They include two school walkouts, as well as a trip this week to Tallahassee, during which several Parkland youngsters hope to have sit-downs with legislators in the state Capitol.
Trump slams FBI for missing "all of the many signals"
According to a mission statement for March For Our Lives, students across the country will converge on Washington next month to say the nation can no longer wait to tackle issues of school safety and gun control reform. They're asking that like-minded folks who can't make it to the nation's capital stage solidarity marches in their own communities.
"Every kid in this country now goes to school wondering if this day might be their last. We live in fear," the March For Our Lives website says. "It doesn't have to be this way. Change is coming. And it starts now, inspired by and led by the kids who are our hope for the future. Their young voices will be heard."
Kasky thanked the older generation that provided him and his contemporaries with "endless support." But, he flatly told them, in light of the Parkland, Florida, school shooting that left 17 of his teachers and classmates dead and what he sees as continued inaction from adults, "We don't need you."
"You are going to be seeing students in every single major city marching and we have our lives on the line here, and at the end of the day, that is going to be what's bringing us to victory and to making some sort of right out of this tragedy," he said. "This is about us begging for our lives."
'Badge of shame'
Kasky appeared on CNN with four fellow students, including Emma Gonzalez and David Hogg, who have been outspoken since Wednesday's shooting about the need to reform gun control laws.
"We've sat around too long being inactive in our political climate, and as a result, children have died," Hogg said. "If our elected officials are not willing to stand up and say, 'I'm not going to continue to take money from the NRA because children are dying,' they shouldn't be in office and they won't be in office because this is a midterm year and this is the change that we need."
Kasky went so far as to say he and his classmates wanted to stigmatize politicians who take campaign contributions from the NRA.
"This isn't about the GOP. This isn't about the Democrats," he said. "This is about us creating a badge of shame for any politicians who are accepting money from the NRA and using us as collateral."
Gonzalez added, "We are going to be the difference." At a Saturday rally, the senior told a crowd of hundreds that the time for inaction was over.
"Maybe the adults have got used to saying, 'It is what it is,'" Gonzalez said in a fiery speech. "But if us students have learned anything, it's that if you don't study, you will fail. And in this case if you actively do nothing, people continually end up dead."
"We are going to be the kids you read about in textbooks. Not because we're going to be another statistic about mass shooting in America, but because, just as David said, we are going to be the last mass shooting," she added.
Florida lawmakers will experience the Parkland students' political motivation firsthand when they arrive at the state Capitol on Wednesday to speak to members of the Legislature.
Ryan Deitsch, 18, a senior planning to make the six-hour trip, says organizers have arranged buses to transport about 100 people, students and chaperones, to the capital. They'll travel Tuesday night and plan to address senators Wednesday morning and representatives that afternoon. The plan is to split up into teams of three to five students and visit with legislators individually, he said.
Deitsch concedes that while the students are educated, they're still high schoolers, so listening to the legislators will be an important component of the meetings. The students don't have all the answers, he said, so it's important for them to understand what lawmakers feel is actually feasible, in terms of solutions.
"We just know anything is a better solution than nothing," he said. "There are way too many people who have died, and if they keep dying, they're dying for no reason."
Missed signs
Details of what may have been warning signs missed by authorities, school officials and those who were in contact with shooter Nikolas Cruz continue emerging in the aftermath of the shooting.
The FBI failed to act on a January 5 tip of information about "Cruz's gun ownership, desire to kill people, erratic behavior and disturbing social media posts, as well as the potential of him conducting a school shooting," the agency said.
The proper protocols weren't followed and the FBI's Miami office was not notified, the agency said.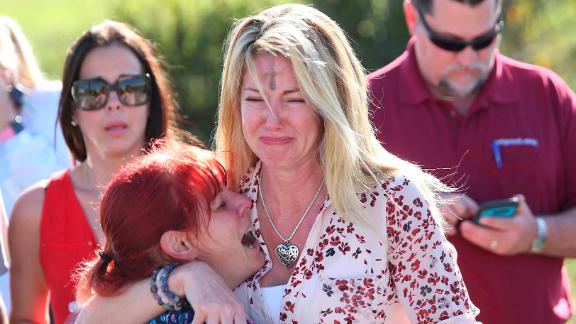 Photos: Deadly Florida school shooting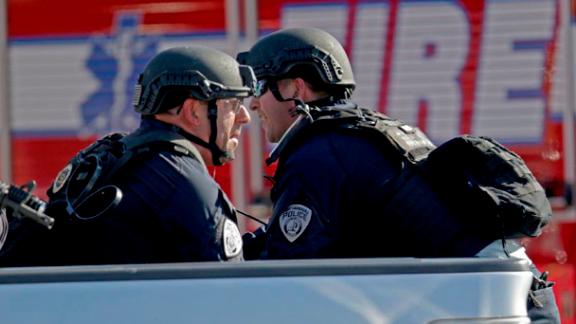 Photos: Deadly Florida school shooting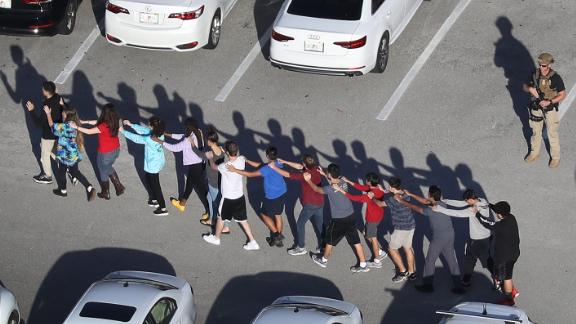 Photos: Deadly Florida school shooting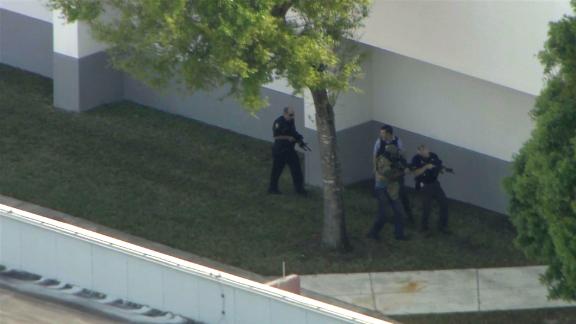 Photos: Deadly Florida school shooting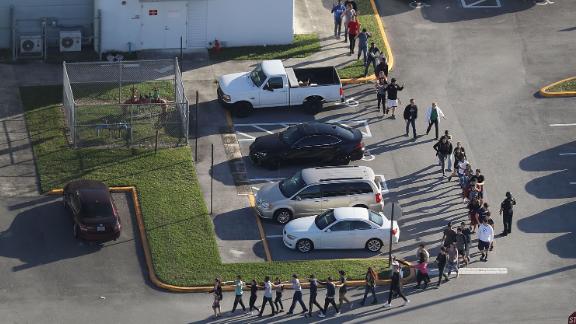 Photos: Deadly Florida school shooting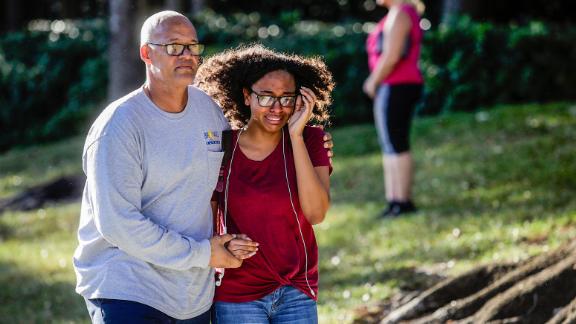 Photos: Deadly Florida school shooting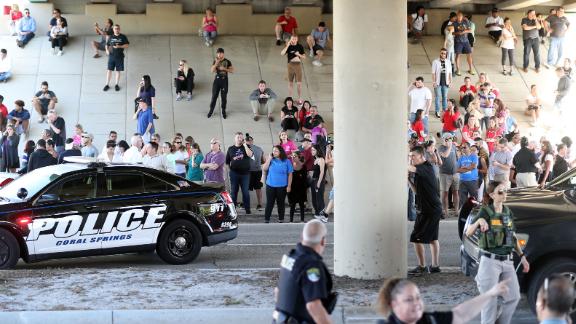 Photos: Deadly Florida school shooting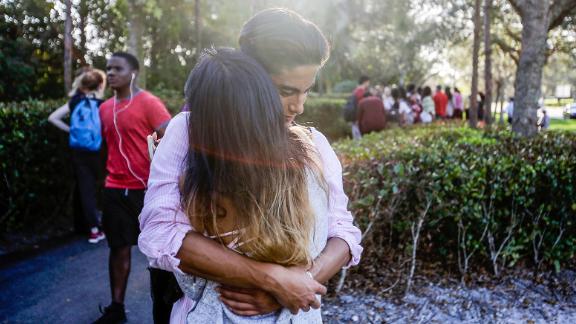 Photos: Deadly Florida school shooting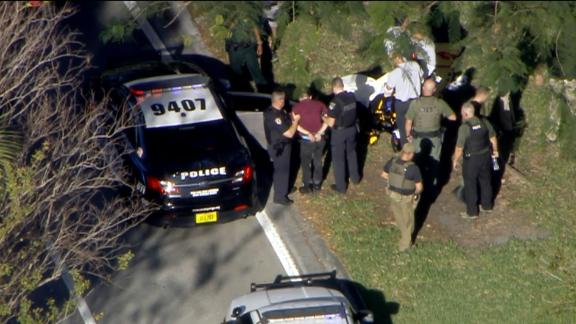 Photos: Deadly Florida school shooting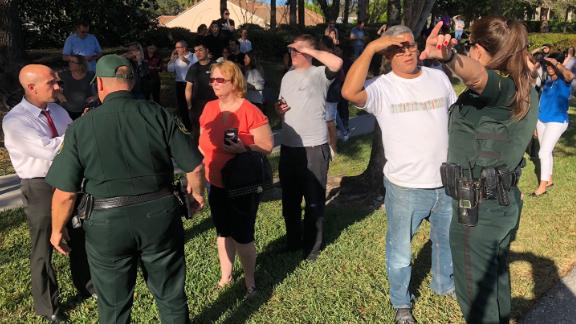 Photos: Deadly Florida school shooting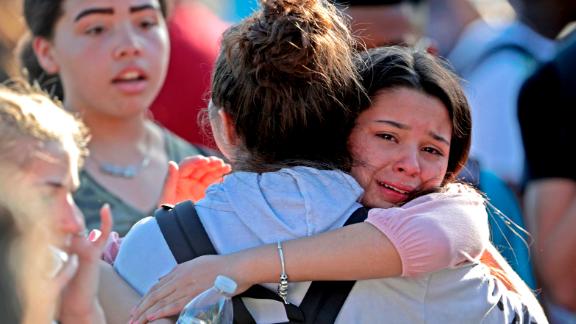 Photos: Deadly Florida school shooting
Photos: Deadly Florida school shooting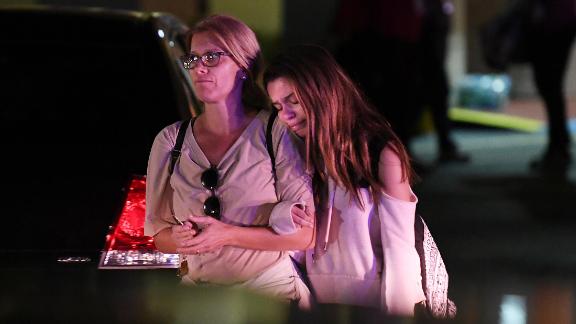 Photos: Deadly Florida school shooting