Story highlights
The oldest Winter Olympian at PyeongChang 2018 is 51
The youngest is a 15-year-old
Be they old or young, age is nothing but a number for the skiing, skating, sledding and snowboarding Winter Olympians of 2018.
Aksel Lund Svindal made history on Thursday by becoming the oldest alpine skier to win Olympic gold and his country's first in the speed discipline.
The 35-year-old beat close friend and countryman Kjetil Jansrud into silver with Swiss world champion Beat Feuz in bronze in what is often considered the blue riband event of the Winter Olympics.
Svindal has been one of the dominant speed skiers of his generation with multiple world titles and World Cup crowns as well as Olympic super-G gold, downhill silver and giant slalom bronze in Vancouver in 2010 but Olympic gold had always eluded him until now.
If Svindal struck gold in his fourth and probably last Winter Games, others are just starting out on the Olympic adventure, notably China's 15-year-old freestyle skier Wu Meng, who was born October 2, and is the youngest competitor in Pyeongchang.
Meanwhile, other Winter Olympians like Americans Chloe Kim – the youngest ever female gold medalist at the age of 17 – and snowboarding slopestyle champion Redmond "Red" Gerard, who is also 17, are the first athletes born after January 1, 2000 to win a Winter Olympics gold. They're so young, they aren't yet eligible to vote.
Canada's silver medalist Laurie Blouin does have the right to exercise the democratic mandate, but she is just 21.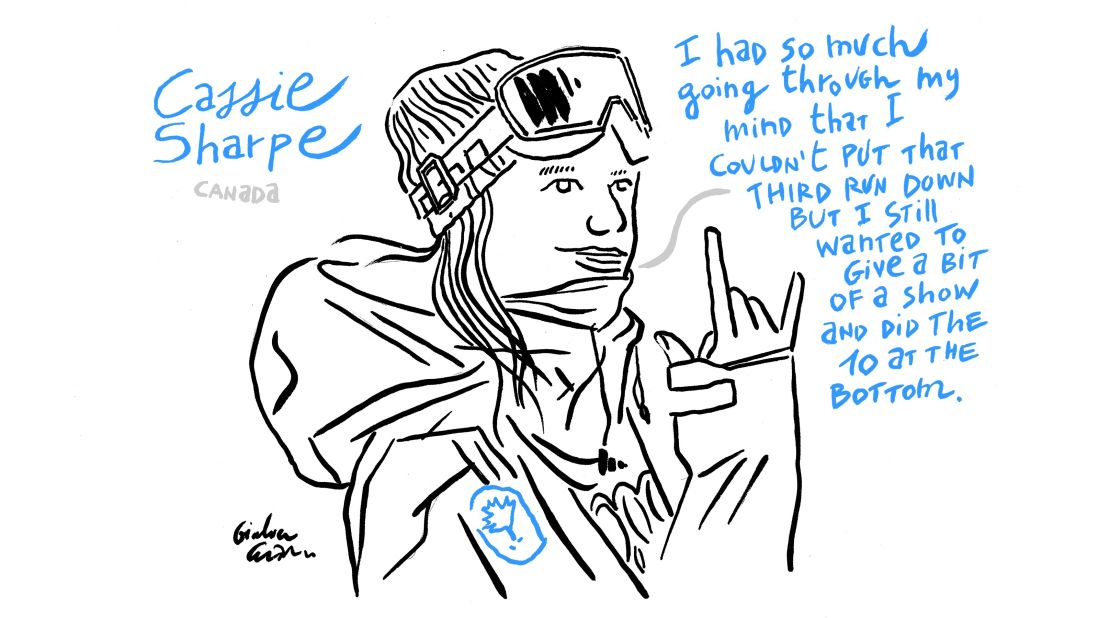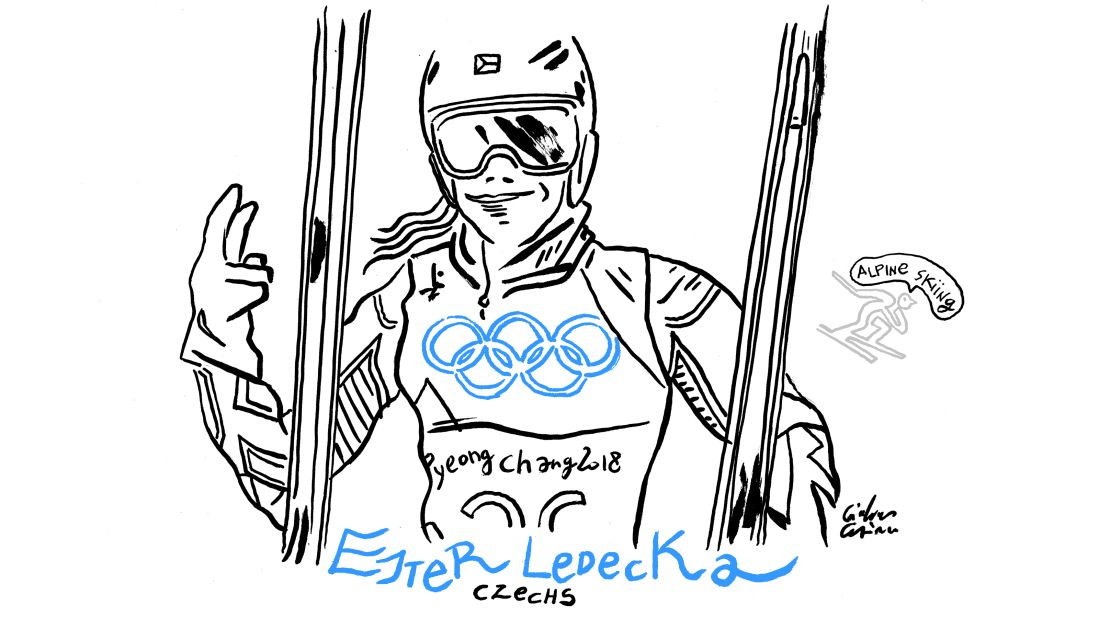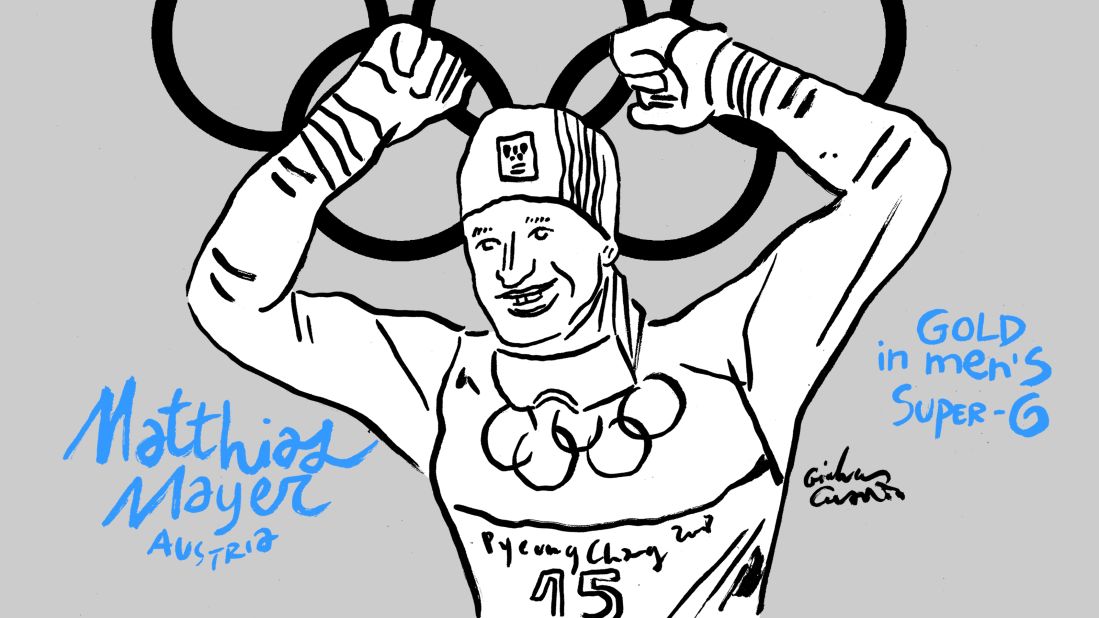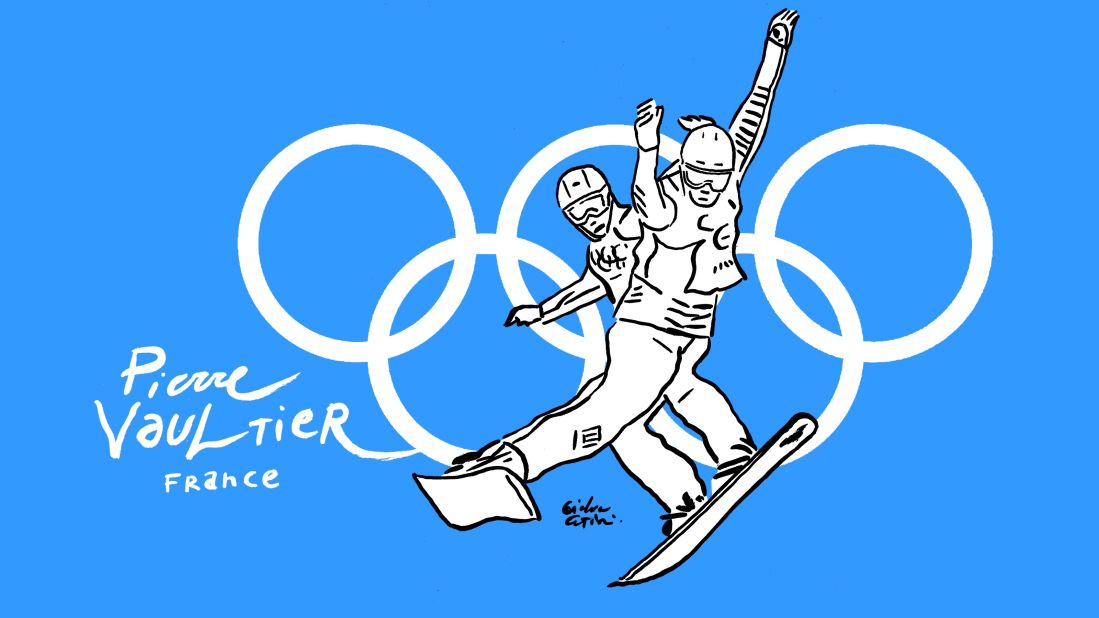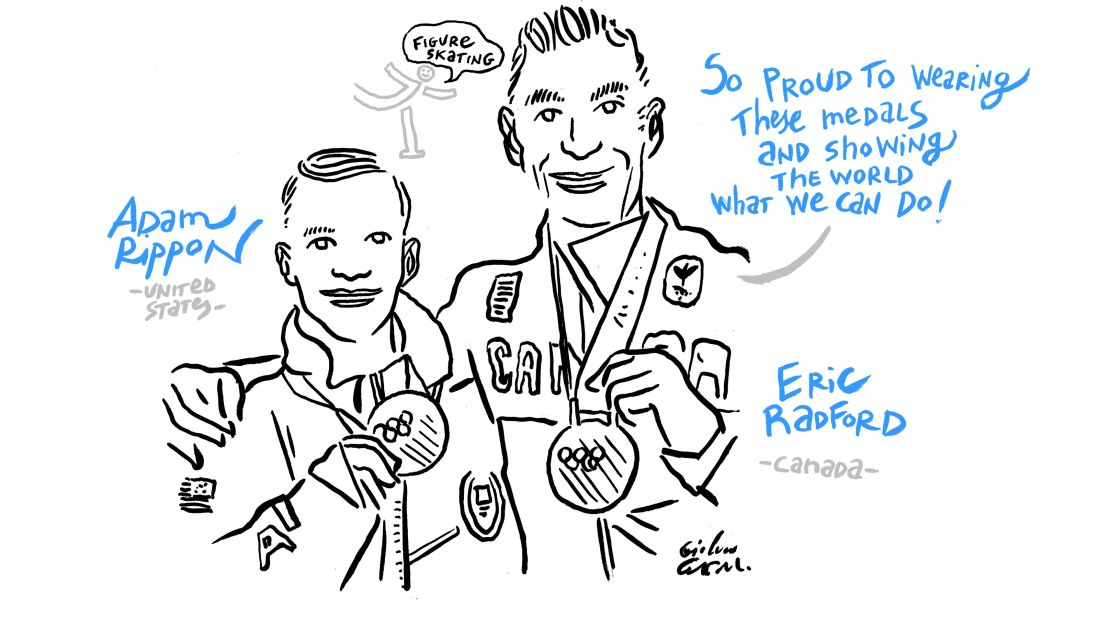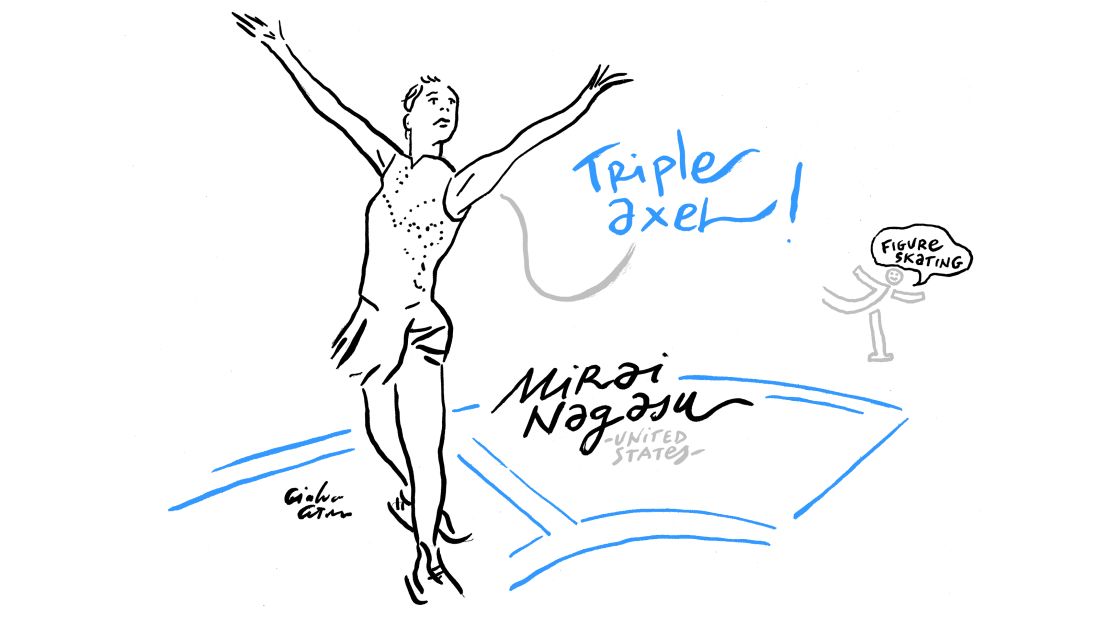 The moments of the 2018 Winter Olympics -- in drawings
READ: She is a legend of her sport … aged 17
READ: He 'maxed out' his cards to reach Olympics
READ: From a one-room home in Ghana to the Olympics
Peaking in performance as you age
According to data company Gracenote, the oldest athlete at PyeongChang 2018 is Canada's 51-year-old curler Cheryl Bernard, who is tipped to win a medal, while Germany's Claudia Pechstein will be 45 when she competes in the 5,000-meter speed skating.
Bernard isn't the oldest competitor in Olympic history. That record belongs to Sweden's Oscar Swahn, who won three gold medals in Winter Olympic shooting events at the 1908 and 1912 Games. He was 64 when he won gold in 1912 and eight years later also competed in the 1920 Winter Olympics.
According to sports scientist Craig Duncan, who works with the Australian national soccer team, the key to athletes compensating for the physiological consequences of aging is to focus on mental agility.
"Many athletes overcome physiological limitations in speed with increased 'speed of thought' and based on experience it will enhance a player's position particularly in team sports," Duncan, who has worked closely with the 38-year-old Australian soccer international Tim Cahill, told CNN Sport.
Noting that sports like gymnastics, where enhanced flexibility are key, can be more suited to a younger person, Duncan says older athletes can adapt their body and maintain performance with the right training and diet.
"With sound training regimes and the variations in genetics incredible performances can still be completed," added Duncan.
Young, agile and pressured
While younger athletes have the mechanical advantage of carrying less weight and benefit from increased flexibility, they may feel an increased amount of psychological pressure compared to their older peers.
Four years ago only age restrictions stopped the young snowboarder Kim participating at the Games. And with the benefit of hindsight, she acknowledges the ruling was in place for a reason.
"I think I was a little bummed out then, but now that I look back at it, I think I'm kind of glad that I wasn't old enough to go last time," Kim reflects. "It's too much stress for a 13-year-old, so I'm actually really happy that I wasn't able to go.
"But, equally, I was so lucky to still be able to go through the whole qualification process when I was 13. That experience really helped me this year, knowing ahead of time what it was going to be like, what the pressure was going to be like. I think that was very comforting for me."
Figure skater Vincent Zhou, 17 has been winning international titles since the age of 10, but before it was announced he'd be representing Team USA, he publicly shared his feelings of self doubt to his Instagram followers.
"My performance was dismal. It was not a representation of how I train or who I am. Smiling and waving while my heart is breaking is one of the hardest things I've ever done," Zhou said in an Instagram post.
"I can remember, fighting, being set back, conquering obstacles, and experiencing the ups and downs of striving to better myself every single day. I am capable of so much more. I am a fighter."