Behind the scenes, a gun industry lobbyist provided comments that were directly incorporated into an internal memo at the Bureau of Alcohol, Tobacco, Firearms and Explosives, according to newly disclosed documents – a white paper that suggested the agency peel back a number of gun regulations.
The white paper was produced by Acting ATF Deputy Director Ronald B. Turk and dated on President Trump's inauguration day, January 20, 2017. It says the agency should consider allowing gun dealers to sell across state lines, loosen restrictions on gun noise suppressors, and pull back on its scrutiny of gun shops.
"If I am missing the mark on a major issue or disregarding a major discussion point any feedback you have would be appreciated," Turk wrote to the lobbyist, Mark Barnes, on January 9, 2017. "My hope is that the agency can demonstrate flexibility where appropriate and identify areas for further discussion, recognizing that solving everyone's concerns on each side would be difficult." 
The documents on the drafting of the white paper, as provided by the ATF, do not reflect any input from gun-control groups.
Although the finalized white paper was leaked last year to the Washington Post, it was not known that Barnes – a lawyer who has lobbied for the National Rifle Association, a gun show trade group, and gun manufacturers – had helped draft it in the first place.
Documents revealing the white paper and its never-before-seen drafts were obtained in recent weeks by the Brady Center to Prevent Gun Violence, a gun control group that sued ATF to release them under public records laws.
"I was surprised to see that the draft document had been emailed out to a gun industry lawyer and the final product took his suggestions as edits – without any disclosure of that until we went to court to get these documents," said Avery W. Gardiner, co-president of the Brady Center. 
What could we learn from federally funded gun research?
After the Washington Post's story about the white paper last February, the Brady Center filed a Freedom of Information Act public records request to ATF. The agency acknowledged it received the request, but for months it refused to respond or provide the documents. The Brady Center sued in October. At the behest of a federal judge in December, ATF agreed to release documents in January.
"There was a secret white paper that was partially written by the gun lobby. That's exactly the kind of thing the Freedom of Information Act is supposed to address – transparency of government," Gardiner said.
CNN obtained exclusive access to the documents on Tuesday before their public release by the Brady Center.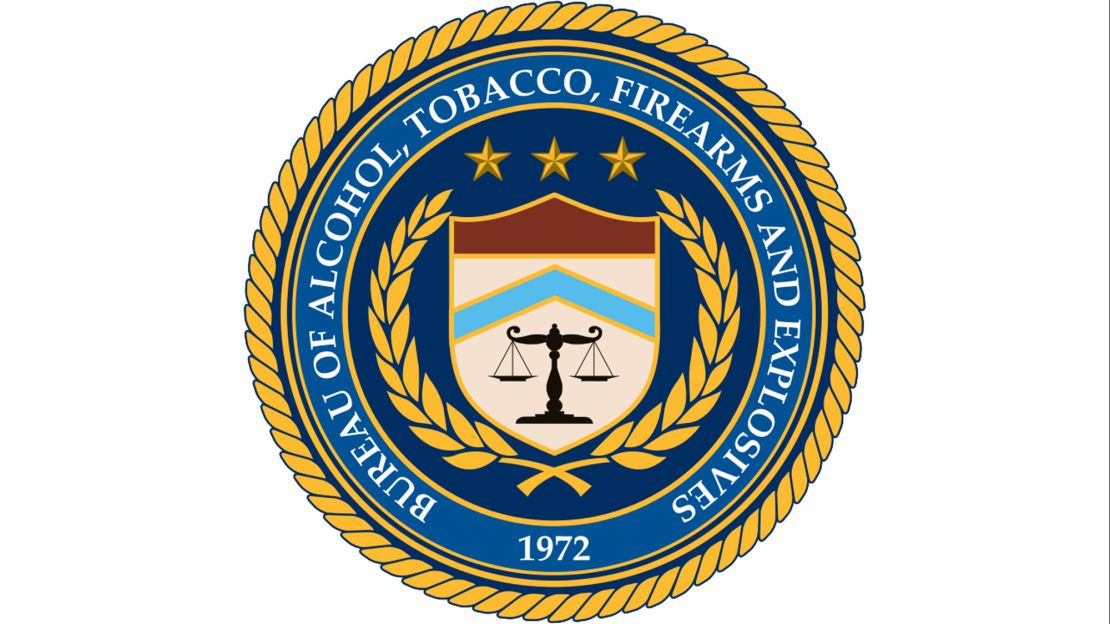 Turk was already serving as Acting Deputy Director at the ATF, second in command, at the time Trump was elected. His initial draft of the white paper was dated November 16, 2016, a week after Trump won. Its original title page described its goals: "Guns in America – Options for a New Administration: Secure 2nd Amendments (sic) Rights, support for the firearms industry and the Violent Gun Crime Fight."
Near the top, that initial version cited the White House as its audience: "This paper serves to provide the new President and his administration multiple options regarding the regulation of firearms."
The finalized memo, dated inauguration day 2017, stated its goals more diplomatically.
"This white paper is intended to provide ideas and provoke conversation; it is not guidance or policy of any kind," it said.
Its revised title: "Federal Firearms Regulations: Options to Reduce or Modify Firearms Regulations."
As the Washington Post reported last year, the white paper suggested a number of ways to reduce the agency's regulation of gun manufacturers, dealers, owners and international trade. All of these reflected priorities of the gun industry.
For example, Turk suggested the agency limit its scrutiny of licensed gun dealers at the United States border with Mexico, a strategy meant to limit trafficking semiautomatic weapons to drug cartels in Mexico, where they are illegal. He also recommended that ATF reduce the reporting obligations placed on gun dealers that sell a high number of guns eventually used in crimes and traced by police, to pursue only shops that sold 25 such guns instead of 10. That change "would likely have a positive impact on the firearms industry," he wrote.
Turk's memo also proposed that ATF consider allowing gun dealers to sell across state lines at gun shows, which critics have noted would make it more difficult for law enforcement to track guns used in crimes.  
But other provisions in the memo were authored by Barnes, the gun industry lawyer. The documents obtained by the Brady Center reveal the additions and edits that came from him.
In one case, Barnes proposed an entire new section of the memo calling for ATF to conduct "a new sporting purpose study," which would review the usage of AR-15 and AK-47 style semiautomatic rifles by the general public.
"These firearm types are now standard for such sporting activities as bore (sic), coyote, and prairie-dog hunting. ATF should re-examine it's (sic) almost 20 year old study to bring it up to date with the sport shooting landscape of today, which is vastly different than what it was in 1989 and 1998," Barnes added in. Almost identical language appears in the final document.
Gardiner said this addition could reflect the gun industry's anticipation of a court fight about the right to own semiautomatic, military-style long guns, sometimes referred to as "assault weapons." The Supreme Court's 2008 Heller opinion, a landmark case that protected a person's right to own a gun, included a note from Justice Antonin Scalia that asserts a person's right to own guns "in common use." Gun rights advocates could benefit in court from an ATF study that shows these rifles are commonly used.
Barnes also suggested that the ATF do away with the restrictions on imports of Russian weapons like the SKS rifle and Makarov pistol. That suggestion came at a time when the United States is taking the opposite approach, implementing economic sanctions against Russia for its invasion of Ukraine and other reasons. That language was not included in the final white paper.
Reached for comment on Tuesday, Barnes told CNN that there was nothing inappropriate about his contributions.
"We didn't craft anything. We just gave the bureau comments, which is not unusual. The bureau asks the trade for comments all the time," he said.
"To be clear, some of the items that we commented on or suggested for consideration were items that had previously been shared with the gun safety community, and they had a favorable reaction to them," he added.
As an example, he cited another of his additions: that licensed gun dealers should be allowed to use the FBI background check system to properly vet their employees. Currently, the system can only be used to review the history of gun buyers.
According to employee emails released by ATF, the memo was eventually sent to ATF leadership. But the finalized memo did not indicate that Barnes had any involvement in drafting the white paper.
ATF declined to comment for this story, pointing to Turk's own statements to Congress, as quoted in the documents: "As indicated in the paper," Turk said, "the views expressed regarding some topics which were mine are not the official position of ATF." Reached by CNN on Tuesday, Turk declined to comment.
The white paper does indeed emphasize, in a note at the end, that the views are Turk's: "The opinions expressed within this white paper are not those of the ATF; they are merely the ideas and opinions of this writer … this paper is offered to provide informal insight on potential productive ways to limit regulation and continue to protect our Second Amendment freedoms, while focusing on ATF's mission to protect our nation."
In a note accompanying the memo, ATF's assistant director of Enforcement Programs and Services, Marvin G. Richardson, tried to clarify to division chiefs that this memo was not official policy. 
"It is not policy or guidance but rather it is intended to open up dialogue on the various issues. Please review it and formulate any thoughts or ideas that you may have. We will discuss these issues at a meeting in the near future. As a reminder, this document is not for public dissemination so please regard it as internal only," he wrote in January 2017.
But there's some indication the memo still caused some confusion within the agency. In at least one instance, the head of ATF's Firearms and Ammunition Technology Division asked if the white paper meant that the US could start allowing imports of Chinese-made paintball gun parts that can also fit real firearms.
David Chipman, a retired ATF special agent who is now a senior policy advisor at the pro-gun control group Giffords, told CNN he was dismayed by the gun lobbyist's involvement in the memo. 
"An independent ATF is critical to this nation's security. The white paper suggests that the gun industry's quest for power and influence has trumped public safety," Chipman said.
Correction: A previous version of this story misidentified David Chipman's employer.