Story highlights
North Korea's cheer squad is subject of media focus
But focus has drawn criticism
Along with the wind, the cold and the medal winners, North Korea's cheerleading squad has been getting plenty of attention at the Winter Olympics.
The troupe of 230 women are in South Korea to give their vocal backing to athletes from the North who will be competing in Pyeongchang over the course of the Games.
At Saturday's ice hockey match between the unified Korea team and Switzerland, the cheer squad could be seen enthusiastically singing and clapping as part of their choreographed performances, even though the Swiss won 8-0.
CNN reporter Aimee Lewis, who attended match, described the cheerleading squad as "weirdly mesmerizing."
But just what were they singing?
'Nice to meet you'
Among the songs in the squad's back catalog was this number which contains the line "nice to meet you."
The song was played at meetings of separated families from North and South Korea in 2010 and 2015.
However, other chants were more simplistic in nature.
This song (below) seems to be a series of "la la las" until the troupe shouts "one, two, three, go!" at the end.
Another favorite was "Whistle," which appears to be a popular North Korean pop song.
North Korea's cheerleaders are part of a 500-strong delegation attending the PyeongChang Games.
South Korean president Moon Jae-in has spoken of using the Winter Olympics to make diplomatic inroads with the North and restore normalized communications, following months of high tensions on the peninsula.
READ: Olympic Games preach a 'Games of peace'
READ: From one-room home in Ghana to Winter Olympics
Charm offensive
However not everyone has been enamored with the attention given to the North Korean choir.
US TV presenter Willie Geist tweeted: "I can report South Koreans here in Pyeongchang are not as enthralled with Kim Yo Jong and the North Korean cheerleaders as it seems some media are back home," a reference to North Korean leader Kim Jong Un's sister who attended the ice hockey match against Switzerland.
"Something about N.K. killing, starving, & imprisoning its people while threatening South Korea with nuclear annihilation," added Geist.
North Korea remains one of the world's most authoritarian and repressive states.
A 2014 UN report stated that the North Korean regime employs murder, torture, slavery, sexual violence, mass starvation and other abuses as tools to prop up the state and terrorize "the population into submission."
Other critics are concerned that by focusing on the quirks of the cheerleading squad, the brutality of the North Korean regime may be glossed over.
In Seoul Sunday, hundreds of protesters gathered to vent their anger at what they called the "Pyongyang Games," burning North Korean flags and pictures of the country's leader.
Others, meanwhile, voiced their frustration at the portrayal of Kim Yo Jong, who also attended the Games' opening ceremony, in the Korean and international media.
"She (Kim Yo Jong) is not charming, she is a dictator's sister," one protester who gave her name only as Laila, told CNN. "She is not looking after North Korean people. They have people hungry in North Korea."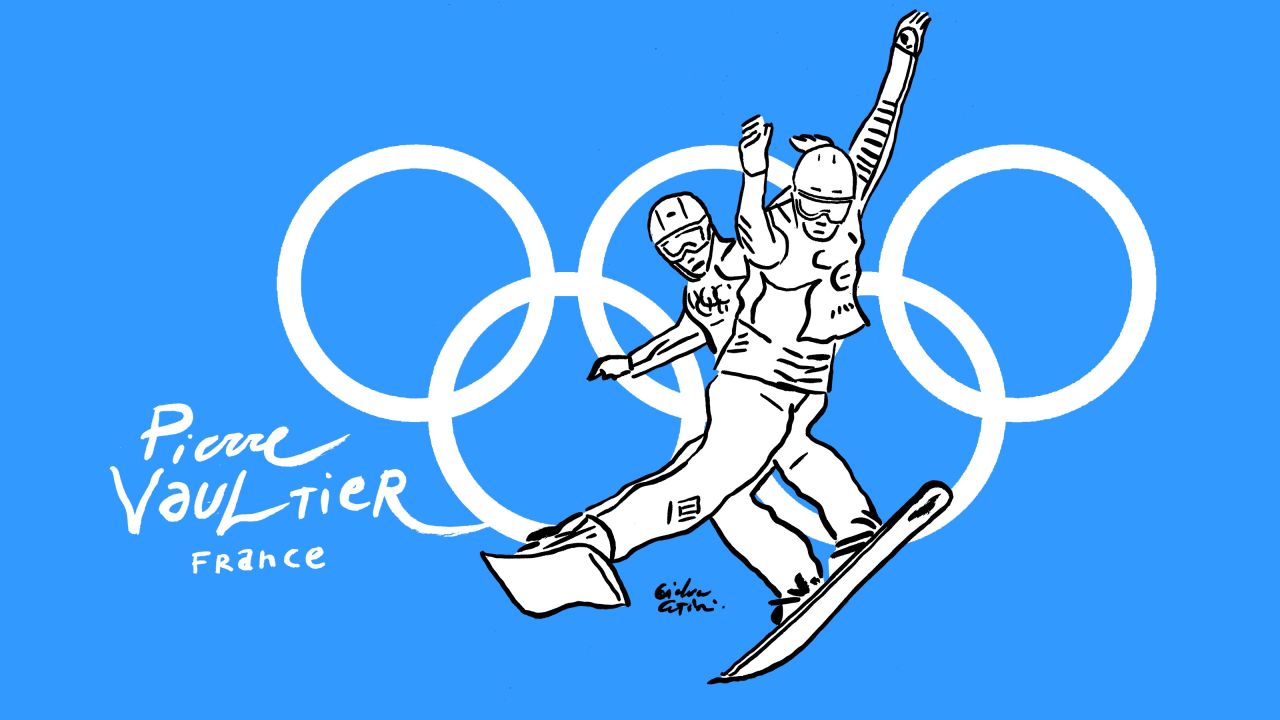 Cheerleaders monitored
Han Seo-hee, a former member of a North Korean cheerleader squad who defected to South Korea in 2006, told CNN earlier this month that the cheerleaders would likely be monitored wherever they go while in Pyeongchang.
They would also be keenly aware of the consequences their family back home would face should they step out of line, she added.
Han recalled that she was told not to talk to foreigners, to ignore journalists' questions and not to make eye contact when she went abroad.
Instead, they were to take the opportunity to sing the praises of their homeland.
"We were educated that we would be sent to South Korea not only to cheerlead but also to boast about our leader," Han recalled.
"We were told that we should take the fight to the heart of our enemies."
CNN's Sophie Jeong and Paula Hancocks contributed to this report.