Story highlights
High winds wreak havoc in women's slopestyle
Mikaela Shiffrin's gold bid delayed because of wind
Canada win two golds, silver Monday
Experience what it's like to fly off a ski jump at about 60 mph. Olympic medalist Johnny Spillane breaks down one of the Winter Games' most spectacular events: ski jumping.
High winds wreaked havoc in a controversial women's slopestyle competition and forced the postponement of Mikaela Shiffrin's first gold medal bid, but they couldn't stop Canada from breezing to double gold in Pyeongchang Monday.
Fierce gusts ripped through the Pheonix freestyle park and contributed to only nine clean runs in 52 descents in slopestyle with some athletes calling the event unfair and even dangerous.
Organizers defended the decision to hold the competition and said the safety of athletes was "number one priority."
American Jamie Anderson's impressive first run was enough to clinch back-to-back Olympic slopestyle golds ahead of Team Canada's Laurie Blouin.
Austria's Anna Gasser, tipped as one of the favorites, fell on both of her runs and said the event was "not a good show for women's snowboarding," while bronze medalist Enni Rukajarvi said she was "most happy that no one got hurt bad."
"The competition is run by the International Ski Federation," International Olympic Committee spokesman Mark Adams said. "They know their athletes and they know the conditions they work in."
The 31-year-old Anderson admitted conditions were tough, but said she used her "lion power" to pull off a gold medal-winning performance.
"I had a lot of pressure and I'm just so proud of myself," she said.
READ: Winter Olympics day three as it happened
The men's moguls competition went unhindered later Monday and it appeared as if nothing could stop Canada's Mikael Kingsbury.
The 25-year-old lived up the pre-Olympics hype with a scintillating performance in an absorbing three-run final culminating in a six-man shootout to add gold to the silver he won fours years ago.
Kingsbury's success – over Matt Graham of Australia and Japan's Daichi Hara – was one of two Canadian gold medals Monday as the nation's ice skaters, including Eric Radford, the first openly gay man to win gold, eclipsed the silver medal it won four years ago.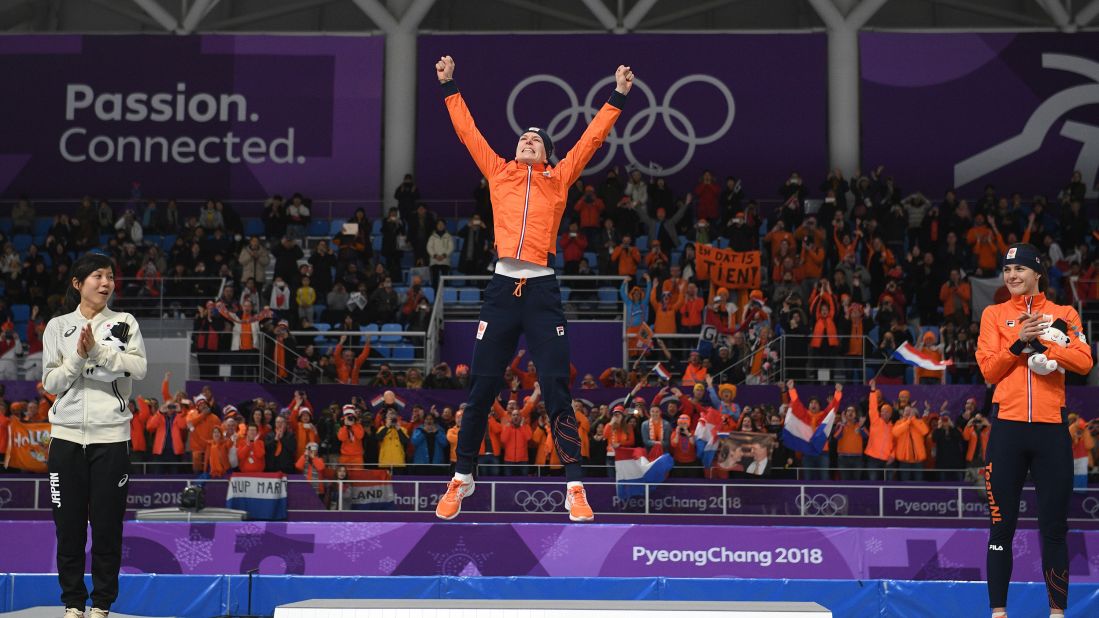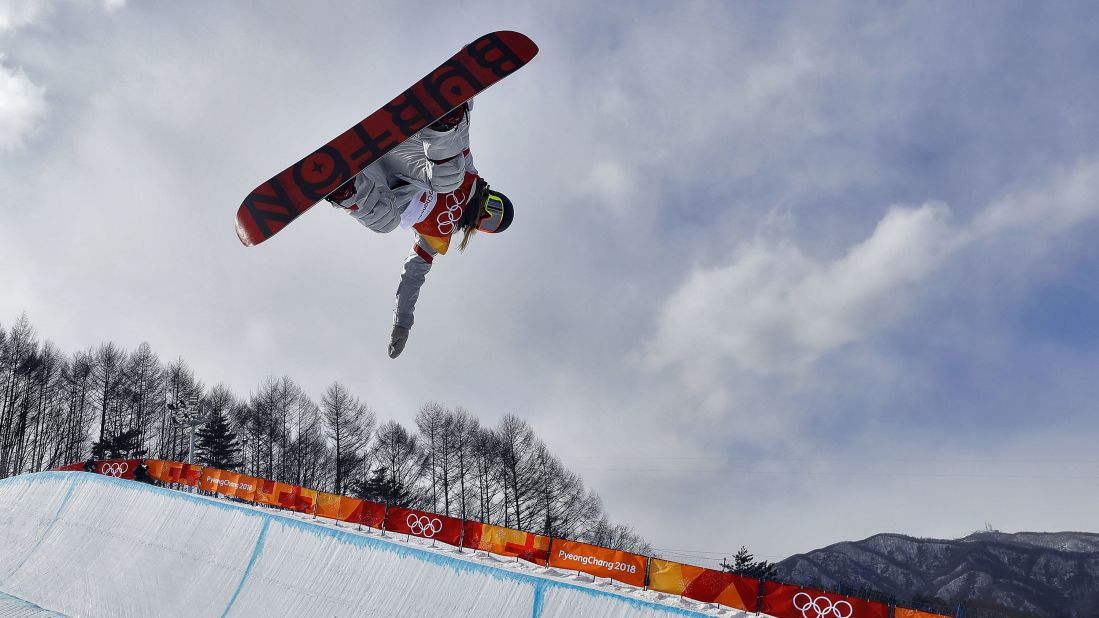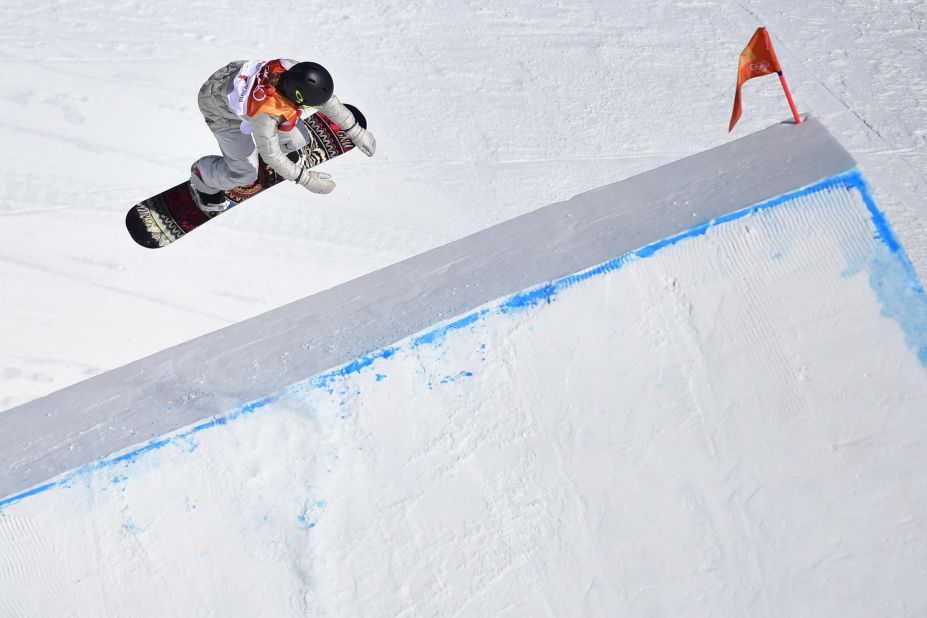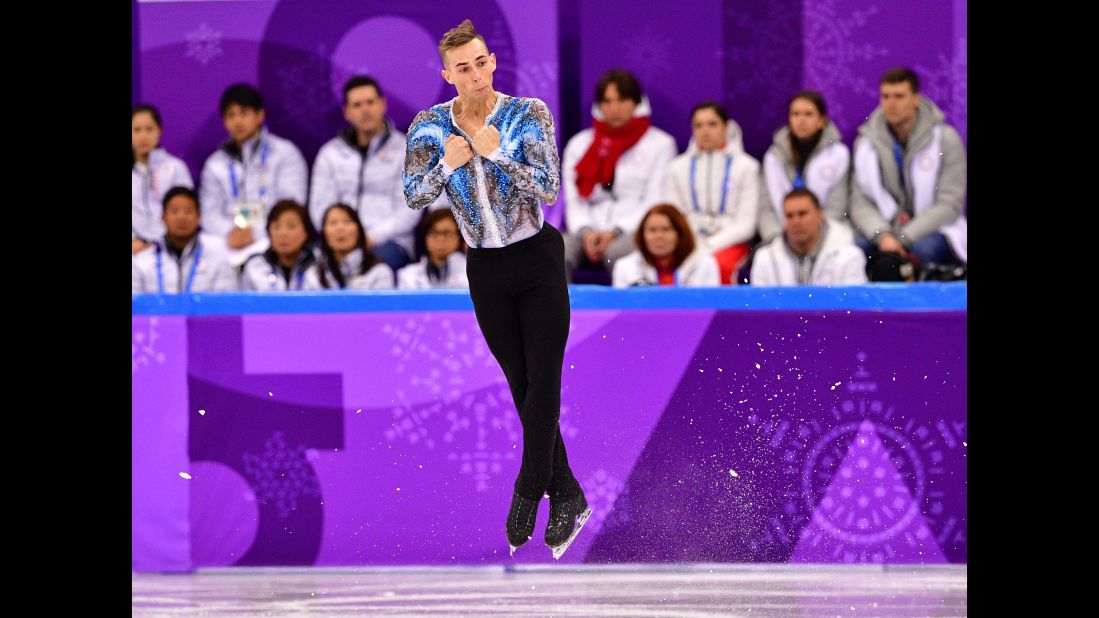 Winter Olympics: Monday, February 12
US ski star Shiffrin, who became the youngest ever Olympic slalom champion at the age of 18 in Sochi, will have to wait until Wednesday's for her first bid at gold in South Korea. Monday's wind-hit giant slalom has been rearranged for Thursday.
Shiffrin is also set to race in the alpine combined (downhill and slalom) and may add the super-G and downhill depending on how she is feeling.
READ: Mikaela Shiffrin – how to train an Olympic champion
How to land an Olympic ski jump
In other events, Dutchwoman Ireen Wust became the most decorated Olympic speed skater with victory in the 1,500m to take her tally to 10 medals, including five golds.
Martin Fourcade of France put the disappointment of eighth in Sunday's biathlon sprint event behind him to win the men's 12.5km pursuit. The 29-year-old became the first biathlete to defend the Olympic pursuit title.
Germany's Laura Dahlmeier won the women's 10 kilometer pursuit to add to her 7.5km sprint title from Saturday.
On a cold night in Pyeongchang, Norway's hot favorite Maren Lundby, 23, took gold in the women's normal hill with a huge final leap of 110 meters to beat Katharina Althaus.