Story highlights
Kalla broke away from group after three-quarters of the race
Norway's Bjoergen took silver, becoming the most decorated female Olympian
Dutch sweep speed skating, Korea wins first gold medal
Experience what it's like to fly off a ski jump at about 60 mph. Olympic medalist Johnny Spillane breaks down one of the Winter Games' most spectacular events: ski jumping.
And the winner of the PyeongChang Winter Olympics' first gold medal is … Sweden's Charlotte Kalla.
The 30-year-old Kalla raised her arms in triumph as she crossed the line in a time of 40 minutes, 44.9 seconds to win the 15-kilometer cross-country skiing.
Norway's Marit Bjørgen took silver, 7.8 seconds back, to become the most decorated female winter Olympian of all time while Finland's Krista Parmakoski clinched bronze, 10.1 seconds behind the winner.
Nicknamed "The Iron Lady," the 37-year-old Bjørgen won her eleventh Olympic medal, overtaking fellow cross-country skier Raisa Smetanina, who won 10 medals competing for the Soviet Union and the Unified Team between 1976 and 1992.
READ: Olympic Games preach a 'Games of peace'
READ: From one-room home in Ghana to Winter Olympics
The 15km race, also known as the skiathlon, is split into two parts; it starts with 7.5km using the classical technique followed by freestyle on the second leg.
In one of the most physically testing events in the Olympics, Kalla broke away from the pack after about 34 minutes. Sixty seconds later, she had grabbed a 5.5-second lead over Bjørgen and never looked in danger of being caught.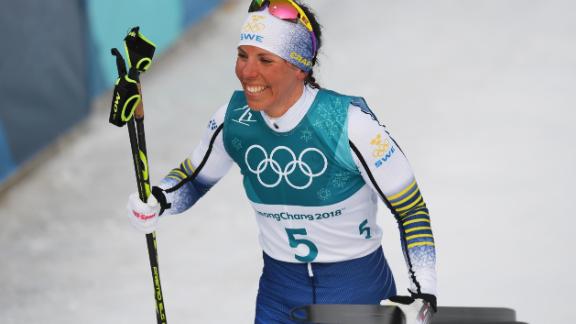 Matthias Hangst/Getty Images AsiaPac/Getty Images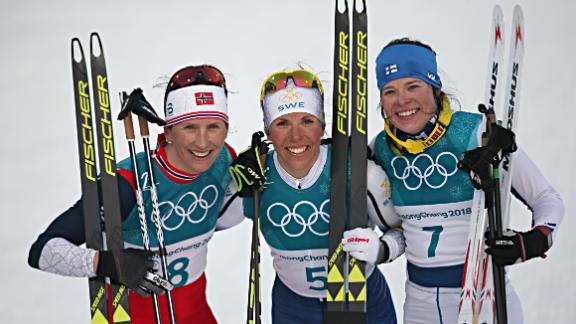 Laurent Salino/Agence Zoom/Getty Images AsiaPac/Getty Images
READ: Winter Olympics sport-by-sport guide
READ: Tonga's famous flag bearer achieves 'impossible dream'
The 30-year-old Kalla also won a gold medal at the 2010 Vancouver Olympics and the 2014 Sochi Games.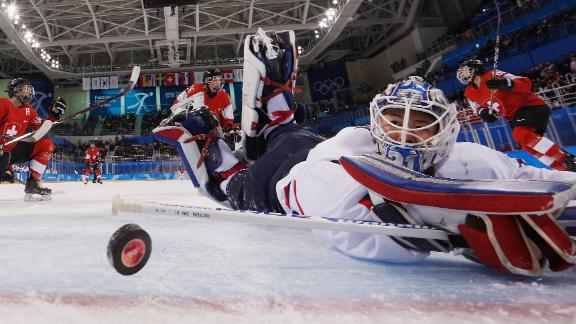 Photos: Winter Olympics: Saturday, February 10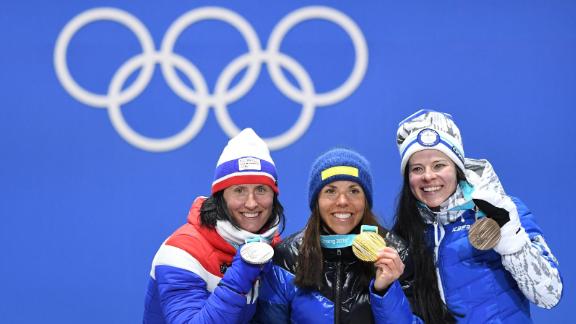 Photos: Winter Olympics: Saturday, February 10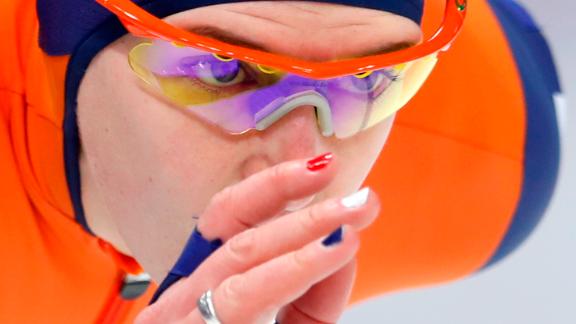 Photos: Winter Olympics: Saturday, February 10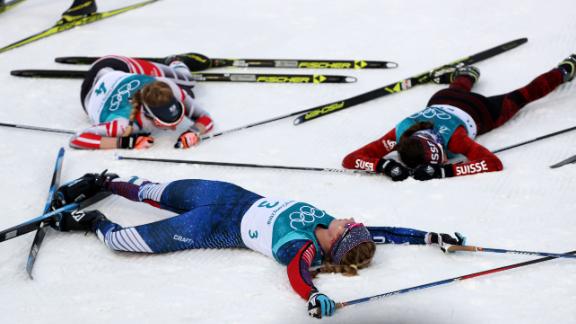 Photos: Winter Olympics: Saturday, February 10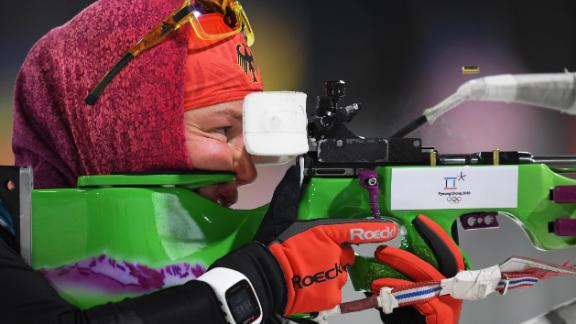 Photos: Winter Olympics: Saturday, February 10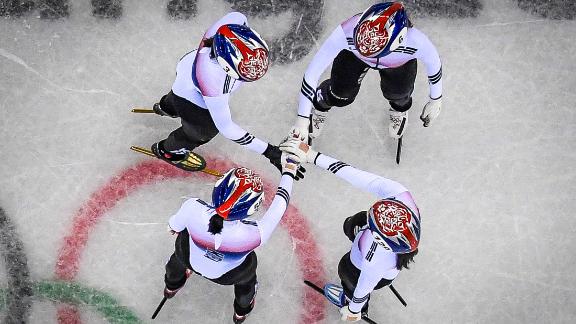 Photos: Winter Olympics: Saturday, February 10