Growing up in a one-room home in Ghana, Akwasi Frimpong never envisaged he would one day race down a South Korean mountain with his chin resting three inches above the ice.
Yet in a freezing Pyeongchang, South Korea, Frimpong will reach speeds of 90mph as his country's first skeleton athlete in the history of the Winter Olympics.
The 31-year-old's remarkable journey has taken him from a single five-by-four meter room in Kumasi, Ghana's second most populous city, to a globe-trotting life of travel and adventure as an international sportsman.
It's been a journey fraught with setbacks. Along the way, Frimpong has been a 200m sprinter, a bobsled brakeman, a student and an entrepreneur – but always a dreamer that refuses to accept defeat.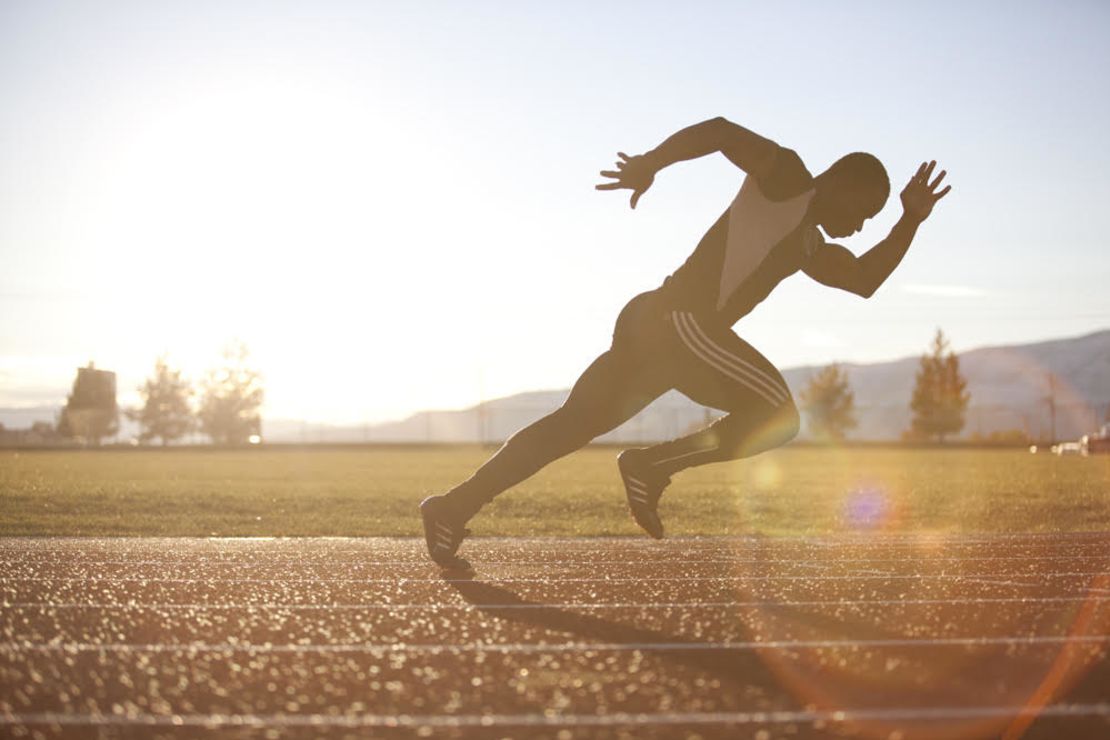 "I battled for 13 years," Frimpong tells CNN Sport. "Giving up was an option, but being patient and persistent nurtured the champion from within. Me going to the Games is a message to anyone out there that is dreaming of something big."
Frimpong's secret
Aged eight, Frimpong followed his mother to the Netherlands in pursuit of a better future, withdrawing books from the local library to learn Dutch. Adapting to his new surroundings proved very difficult.
"I had never seen a white person in my life, and I was not in my normal comfort zone with friends and family in Ghana," he says.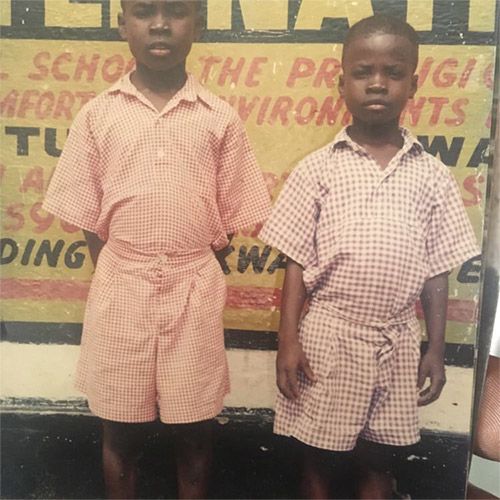 He discovered a talent for sprinting at high school in the summer of 2001 and was quickly taken under the wing of two-time Surinamese Olympian turned athletics coach, Sammy Monsels.
He thrived, and two years later became the Dutch junior 200m champion.
"Within 18 months, not only was I the best in my city, but I was the best in my country and won my first gold medal," says Frimpong. "From then on, I knew anything is possible as long as you believe in yourself and you want it bad enough."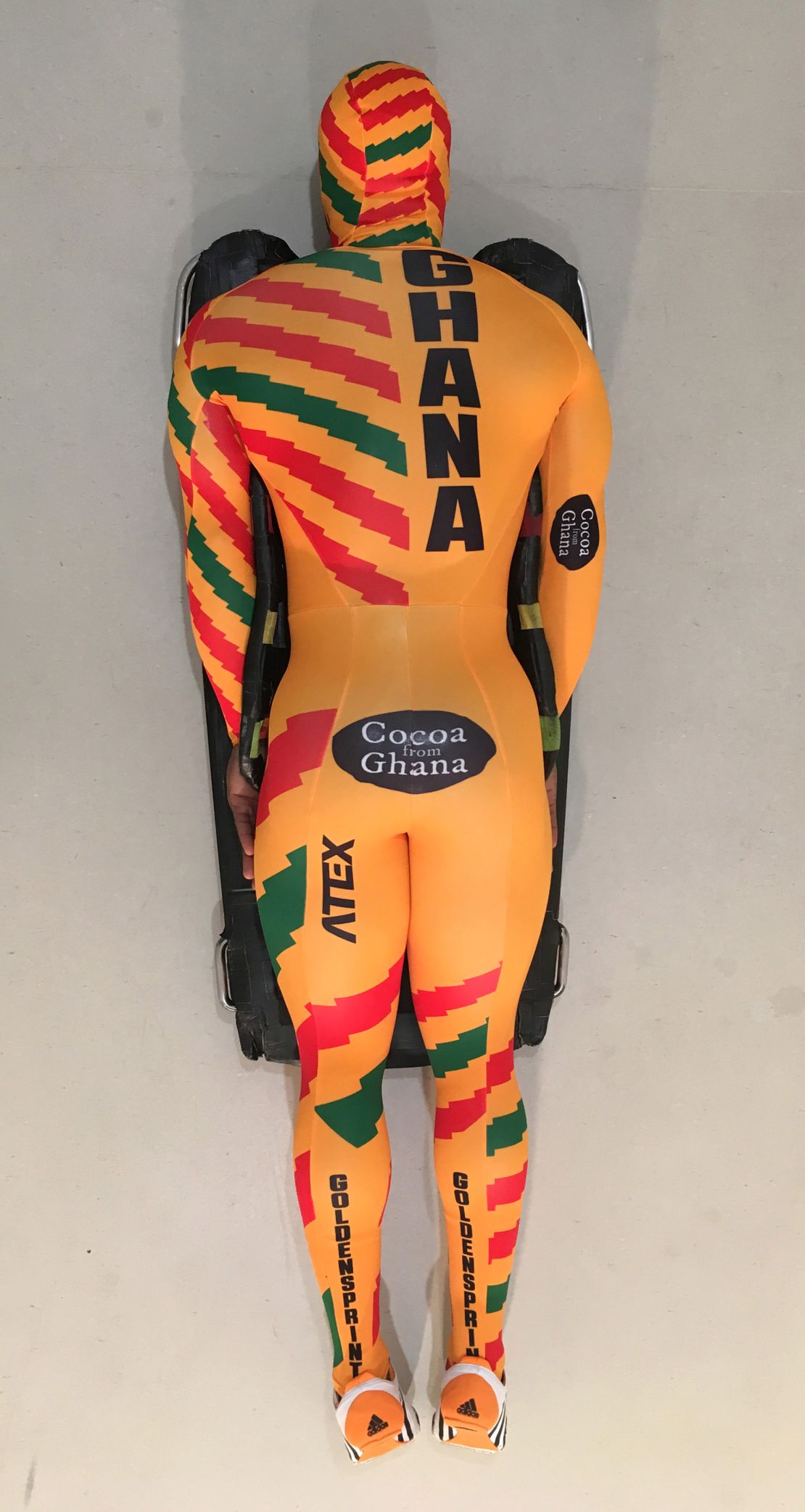 But Frimpong was hiding a secret – he had entered the country illegally. Competing internationally was simply not viable. He told his coaches that he had lost his passport and, reluctantly, Frimpong turned down offers to pull on the fabled orange vest of Holland.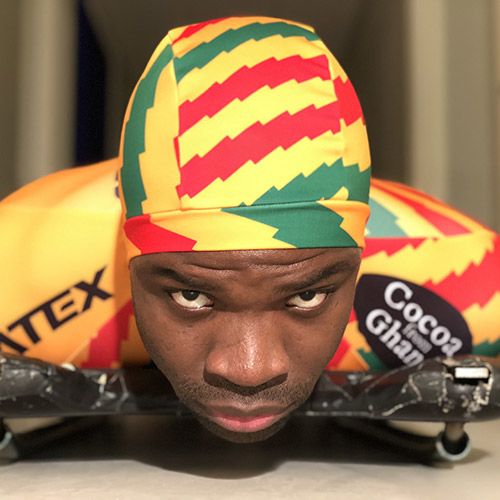 "For being the fastest boy in the Netherlands I was desperate and sad," says Frimpong. "I cried every day … I felt like I was living in an isolated jail. A big part of my youth was taken away."
His fortunes changed when he started studying public relations, marketing and communications at Amsterdam's Johan Cruyff College in 2004.
Cruyff, one of football's most progressive thinkers, would visit the college from time to time, giving pep talks and inspiring the students. Frimpong grabbed the opportunity with both hands, earning the International Student of the Year award for his endeavors both on the track and in the classroom.
"I was supposed to receive the award from Cruyff in Barcelona and he found out I couldn't be there because of my illegal status," remembers Frimpong, who graduated in 2007.
Instead, Cruyff traveled to Amsterdam to give him the award. The gesture gave Frimpong enormous self belief.
"He fought for me in the media to tell my story … he saw me as a person and not just a number like the Dutch immigration officials did," says Frimpong.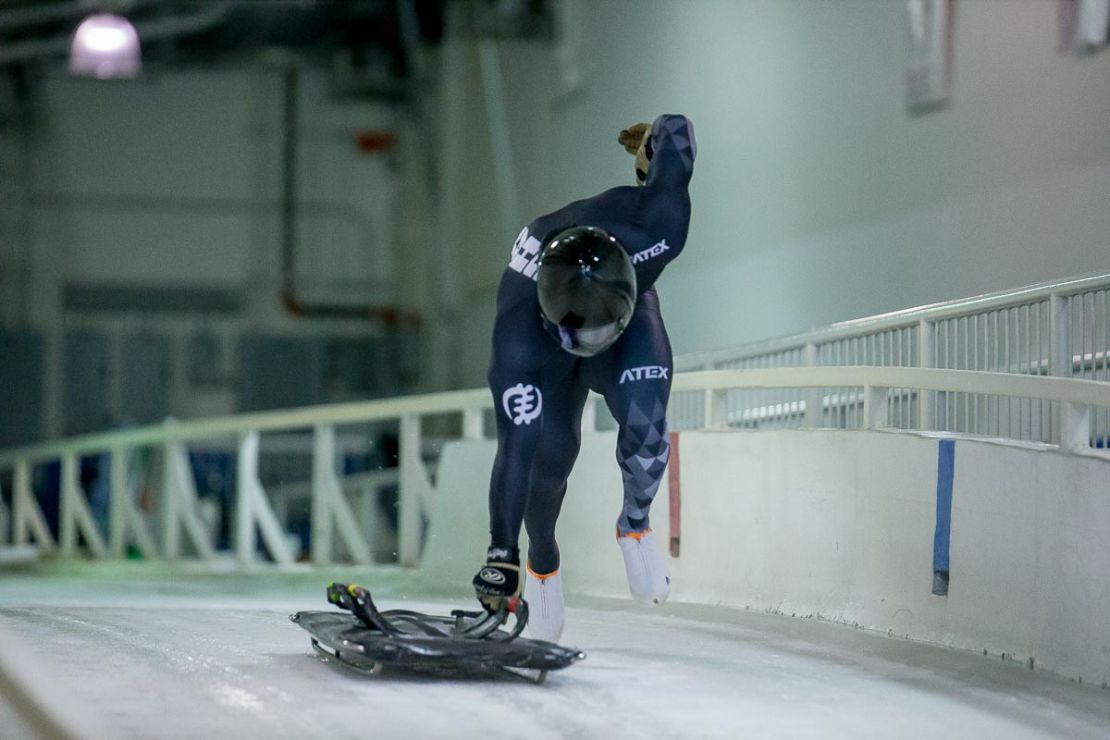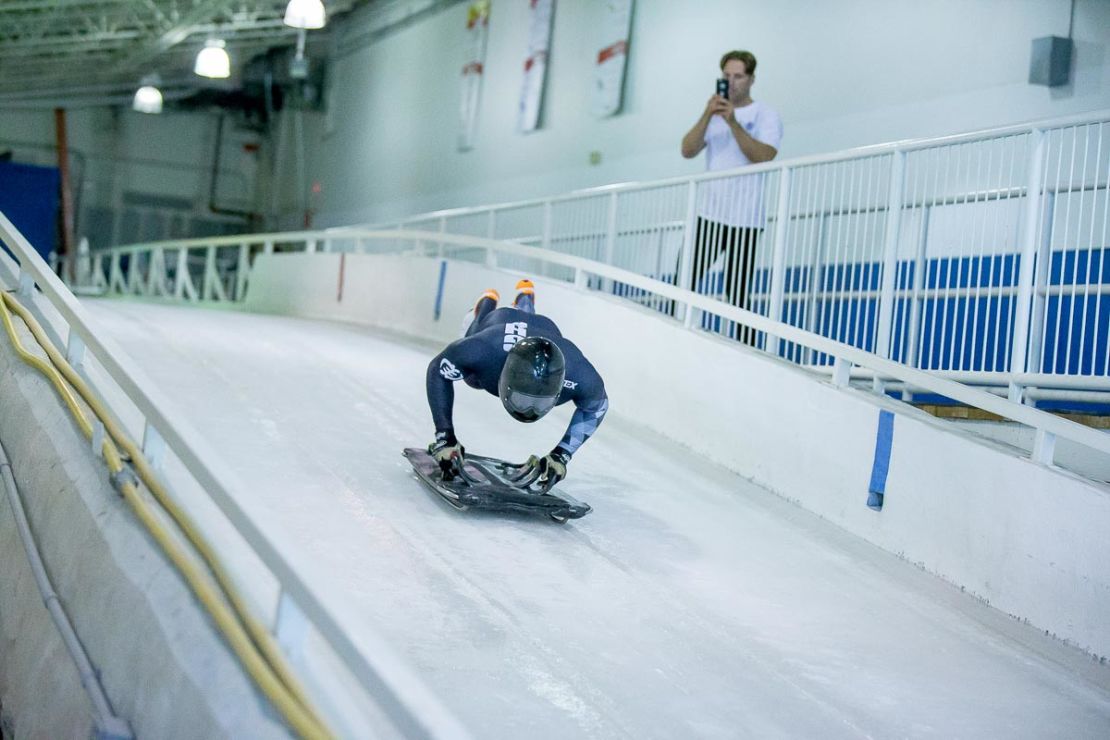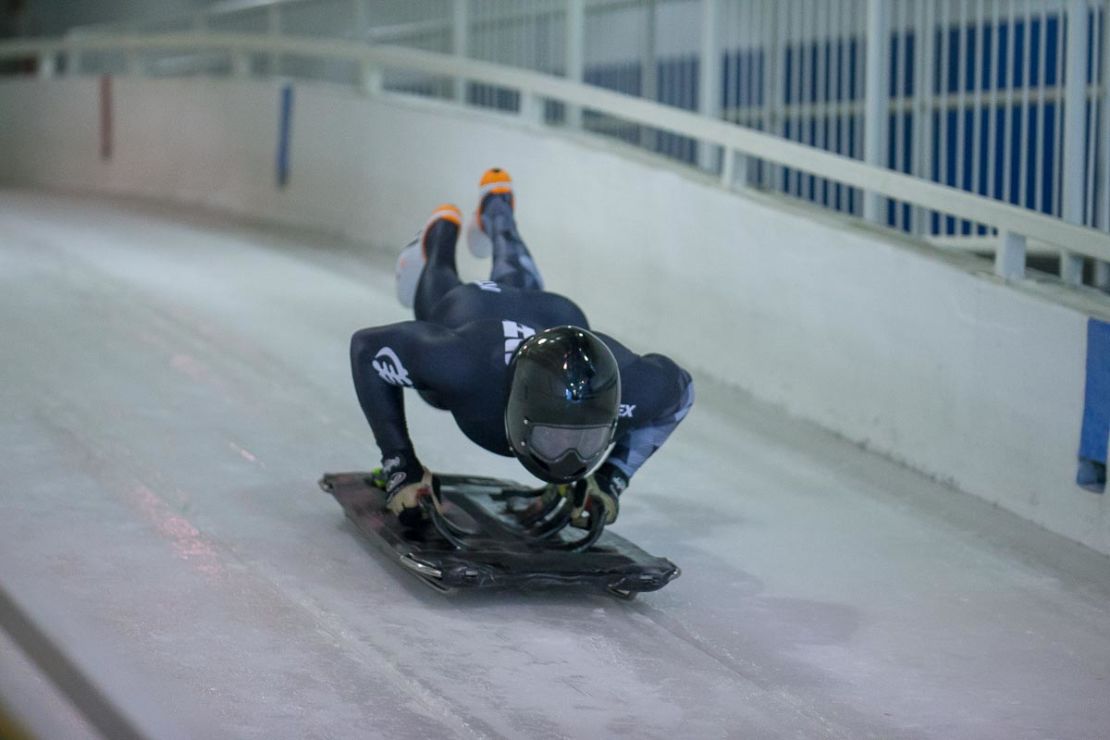 Near misses
After finally being granted a Dutch passport in 2008, Frimpong concentrated on his training, becoming one of the best sprinters in the Netherlands.
The London 2012 Olympics beckoned – an inconceivable dream for the boy who had once been elated with a full bottle of Coca-Cola for Christmas – but a tendon injury robbed him of his dream and he didn't make the final team.
What could have been the end of the road was just the beginning. Refusing to give up, Frimpong traded the athletics track for the ice – becoming a brakeman on the Dutch national bobsled team under the tutelage of former world champion Nicola Minichiello.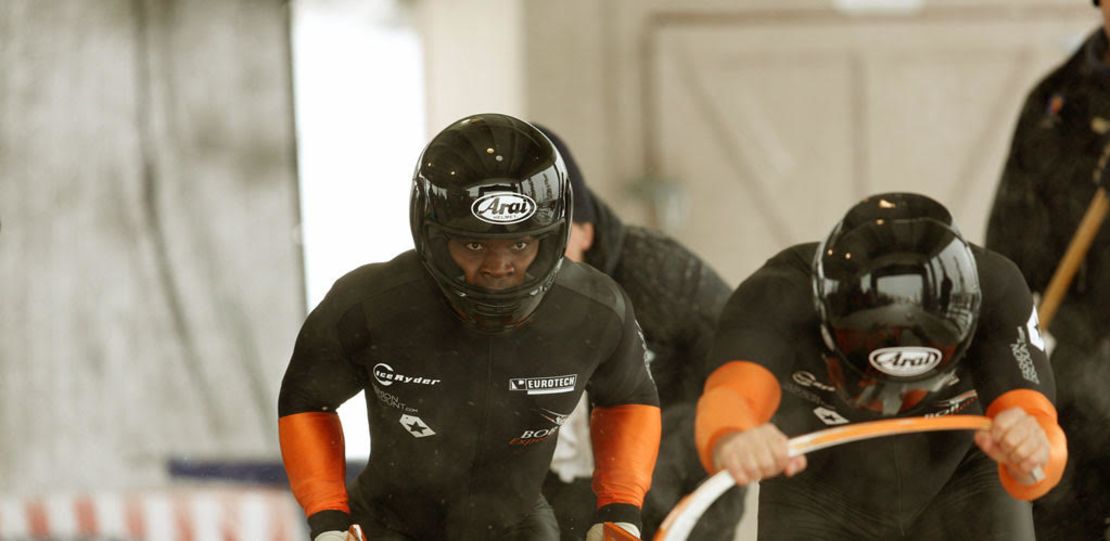 His sprinting prowess served him well, but once again he fell just short, only making it as a reserve for the Sochi Winter Games in 2014.
"I was down for almost two years," Frimpong admits. "I had put so much money, time and sacrifice into sport; I decided to give up and focus on my career and use my degree.
"But something was itching. I felt there was an unfinished business and that was to make it to the Olympic Games."
'Leaving a legacy'
It was time to go it alone and rediscover his African roots.
With his wife Erica joking she didn't want him "whining about his Olympic dreams aged 99," Frimpong set up the Bobsleigh & Skeleton Federation of Ghana in 2016 to give something back to his country of birth and "challenge the unknown."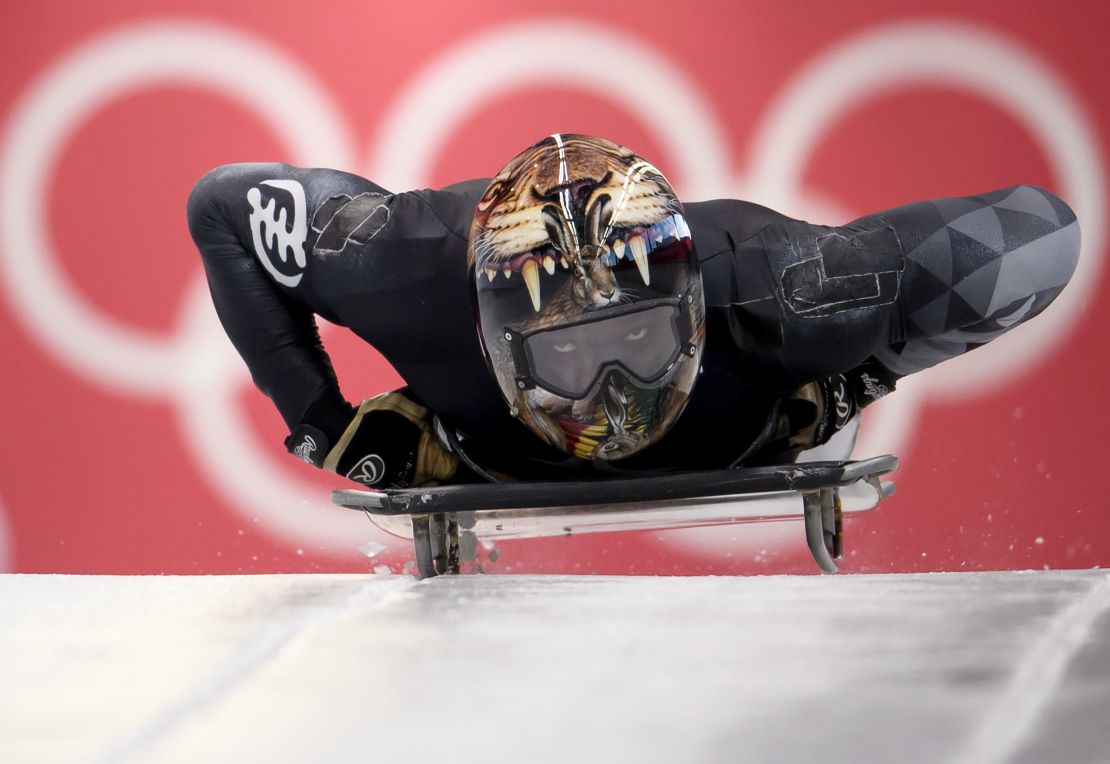 "In life, sometimes our disappointments lead us to where we need to be," he says. "If I'd made it to the Olympics in track and field or bobsled, it would have been a personal achievement. With skeleton, I'm writing history for my country and helping kids chase their wildest dreams.
"This way I'm leaving a legacy behind. Something that will outlive me – far more important than just a personal goal. This journey is bigger than me."
'Boxing with ice and concrete'
Frimpong, subject of Dutch documentary 'The Rabbit Theory,' is the first to acknowledge how terrifying sliding down a narrow ice chute can be.
"I have to push, dive on the sled and navigate a mile of ice track at 80-90 mph with my chin three inches from the ice," he explains.
It can also be deadly – Georgian luge competitor Nodar Kumaritashvili was killed during a training run crash at the 2010 Games in Vancouver.
Accurately navigating the first few corners is essential. According to Frimpong, the G-forces are comparable to the weight of "five friends lying on top of you," while making the slightest mistake feels like "boxing with ice and concrete."
Sliding is a rhythm, the Ghanaian says, and once you find that rhythm "it's like dancing with the stars."
It takes four to six years to be competitive and his natural acceleration can only help him so much.
But as he puts it: "If going to the Olympics was easy, everyone would be doing it."
Frimpong needed make it into the top 60 of the sport's official world rankings, completing five races on three tracks around the world, in order to qualify for PyeongChang.
Just to fund that endeavor he has sold his car and flogged vacuum cleaners door-to-door near his American training base in Utah. It has all been worth it.
After a series of personal-best performances in St. Moritz and Lake Placid in the new year, Frimpong's place at the PyeongChang 2018 Winter Olympics was made official on January 15th – just two years after he started racing.
Visit CNN.com/sport for more news and features
At times like this, the words of his grandmother sitting in that single room in Kumasi come rushing back to him.
"She always said, 'Akwasi, what you need for success is already in you; it's a matter of believing in yourself and never giving up,'" Frimpong remembers.
"I hope I can motivate kids in Ghana to chase their dreams."
Design and development by Brad Yendle and Byron Manley. Photography courtesy of Akwasi Frimpong and Getty Images