Editor's Note: Nazanin Boniadi is an actress on 'Counterpart' (Starz) and in the upcoming film 'Hotel Mumbai.' She previously starred on 'Homeland' and in 'Ben Hur.' Boniadi is also a board member at the Center for Human Rights in Iran, a term member at the Council on Foreign Relations and a former spokesperson for Amnesty International USA . The views expressed in this commentary are her own.
The bravery of the women recently protesting in Iran stiffened my resolve to participate in the 2018 Women's March in Los Angeles. As a decadelong advocate for women, I felt compelled to use my freedom of expression to demand theirs. Though I walked alongside people of diverse political persuasions, I felt empowered by a common purpose – a world in which the rights of women and girls are protected and respected.
While I was encouraged by the numerous signs supporting women, I was disheartened that in this time of female solidarity we were largely ignorant of our counterparts in Iran, who just weeks prior to our march had risked arrest or worse to take to the streets and demand their inalienable rights.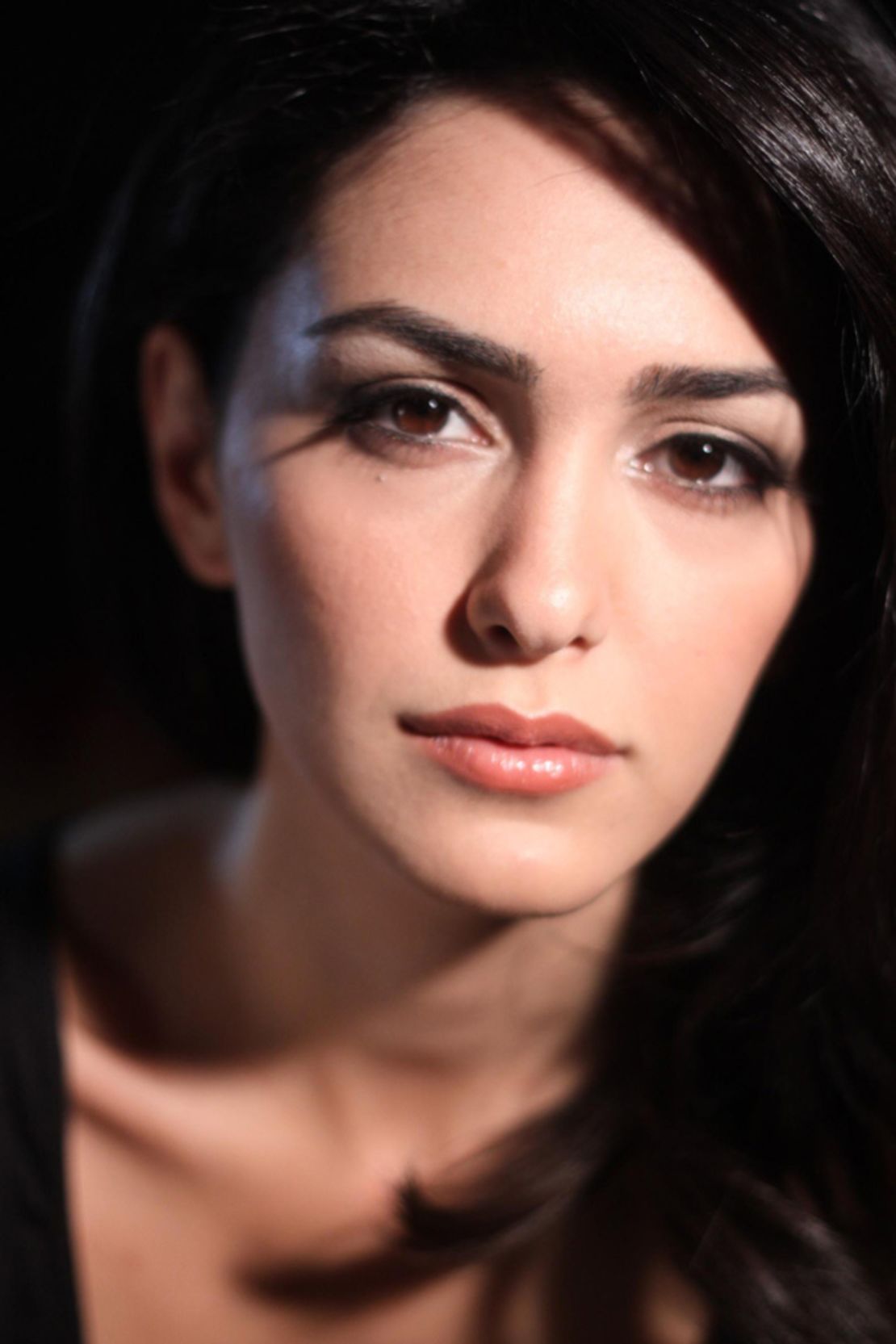 On December 27, 2017, a brave Iranian woman named Vida Movahedi, a 31-year old mother, stood peacefully on a box in the middle of a busy Tehran sidewalk, and silently waved her government-mandated veil from the end of a stick. This basic freedom that women take for granted in nearly every country in the world – to feel the wind on our bare heads – is illegal in the Islamic Republic of Iran.
Movahedi's defiant act came on the eve of national anti-government protests in Iran fueled by widespread economic, social and political discontent. She quickly disappeared after her images went public, and it was later reported she had been arrested. But Movahedi's act of bravery has inspired dozens of women throughout Iran – old and young, veiled and unveiled – to engage in the same act of civil disobedience, standing bareheaded in public as they silently wave their scarves from the ends of sticks.
According to CNN, 29 people, mostly women, have been arrested. The courage of these women has been contagious, garnering additional momentum with the social media hashtag #GirlsofRevolutionStreet.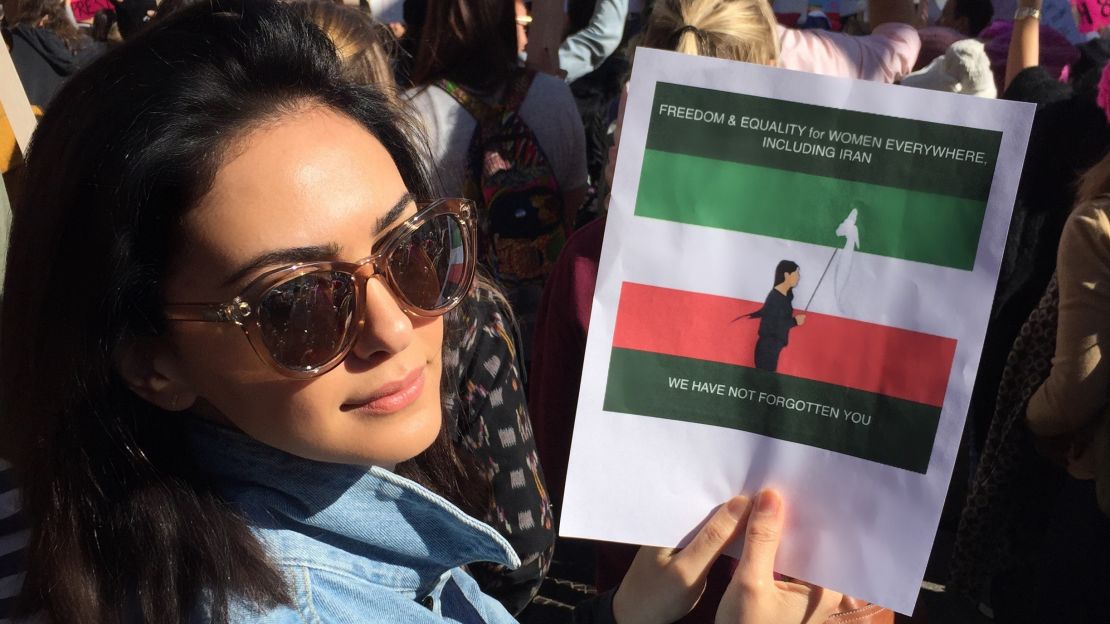 To be clear, this Iranian movement did not happen overnight, and the plight of the Iranian woman runs far deeper than challenging compulsory clothing regulations. However, for many women in Iran, the hijab has become a constant reminder of their inequality and oppression in a social, political, legal and religious climate that favors men.
At the inception of the Islamic Republic – 39 years ago this month – tens of thousands of Iranian women demonstrated in opposition to the new government's compulsory hijab ruling. Their cries were met with batons, lashes, acid thrown in their faces and imprisonment. Too few Iranian men showed solidarity. But this impulse for gender equality could never be suppressed and has only grown stronger with time.
Women's rights activists like Nobel peace laureate Shirin Ebadi, human rights activist Narges Mohammadi, and lawyer Nasrin Sotoudeh helped pave the way for this watershed moment. In opposing Iran's patriarchal and discriminatory system – in which married women are forbidden from getting a divorce or traveling abroad without their husbands' permission and females convicted of adultery have been subjected to unspeakable cruelty – they and countless others have sacrificed their own freedom and security.
Ebadi – charged with "disturbing public opinion" – was imprisoned, subjected to death threats and eventually exiled to London. Her sister was detained in an effort to silence her while she was abroad, and her husband was arrested, tortured and coerced into denouncing her on state TV. In 2016, Mohammadi was sentenced to 16 years' imprisonment on trumped-up national security charges, which she is currently serving. Sotoudeh has been in and out of jail over the last decade, separated from her husband and two children.
While it is women's rights defenders inside Iran who are making the most arduous sacrifices to precipitate real change, those outside the country are also trying to do their part. Brooklyn-based journalist and activist Masih Alinejad – who was also imprisoned and eventually exiled from Iran – launched the popular online movement My Stealthy Freedom in 2014, calling on women in Iran to protest mandatory hijab by uploading photos of themselves without a headscarf. The campaign's Facebook page has since amassed more than 1 million followers.
Alinejad's 2017 White Wednesdays initiative encouraged women in Iran to protest forced hijab by wearing white clothing and headscarves on Wednesdays. She recently joined the Women's March in New York, notably waving a white scarf on the end of a stick, just as Movahedi did.
Indeed, there should be no room for polarization or partisan politics when it comes to human rights. We should open our eyes to the suffering of women and people beyond our borders and jurisdiction. We should be able to equally loudly and in one voice condemn both the Muslim-majority travel ban and forced Islamic dress codes. The freedom of religion does not give one carte blanche to take away other people's freedoms.
The timing of the Women's Marches and the women protesting in Iran are not a coincidence, but a convergence. These episodes are part of a global awakening in women's rights, and these expressions of bravery and civil disobedience must not be viewed as isolated incidents – even if they are not organized under one banner. It is incumbent upon us to acknowledge this moment as an inflection point to bring about real social and cultural change. Otherwise, we risk having our movement forgotten and our moment wasted.
I marched in Los Angeles and joined in spirit and solidarity with women in cities across the world from Frankfurt to Osaka to Kampala and Buenos Aires – but I also marched for the women in Iran, who are breaking their silence, and at far greater cost.