Editor's Note: This story contains extremely graphic images of dead and wounded people.
Bekaa Valley, Lebanon (CNN) – The rocky, plowed hillside is scattered with clues of what happened that January night. A woman's scarf. A diaper. Empty cans of tuna fish. A plastic bag of sugar. An empty box of Turkish chocolate biscuits. A single cheap Syrian-made woman's shoe. Several white, mud-spattered rubber gloves.
It was here, last month, that 17 Syrians froze to death in a night-time snowstorm while trying to cross the mountains into Lebanon.
Three-year-old Sarah is one of the few who survived. She now lies in a bed in the Bekaa Hospital in nearby Zahleh, two intravenous tubes taped to her small right arm. Frostbite left a large dark scab on her forehead. A thick bandage covers her right cheek. Another bandage is wound around her head to cover her frostbitten right ear.
Sarah doesn't speak. She doesn't make a sound. Her brown eyes dart around the room – curious, perhaps confused. Her father, Mishaan al Abed, sits by her bed, trying to distract her with his cell phone.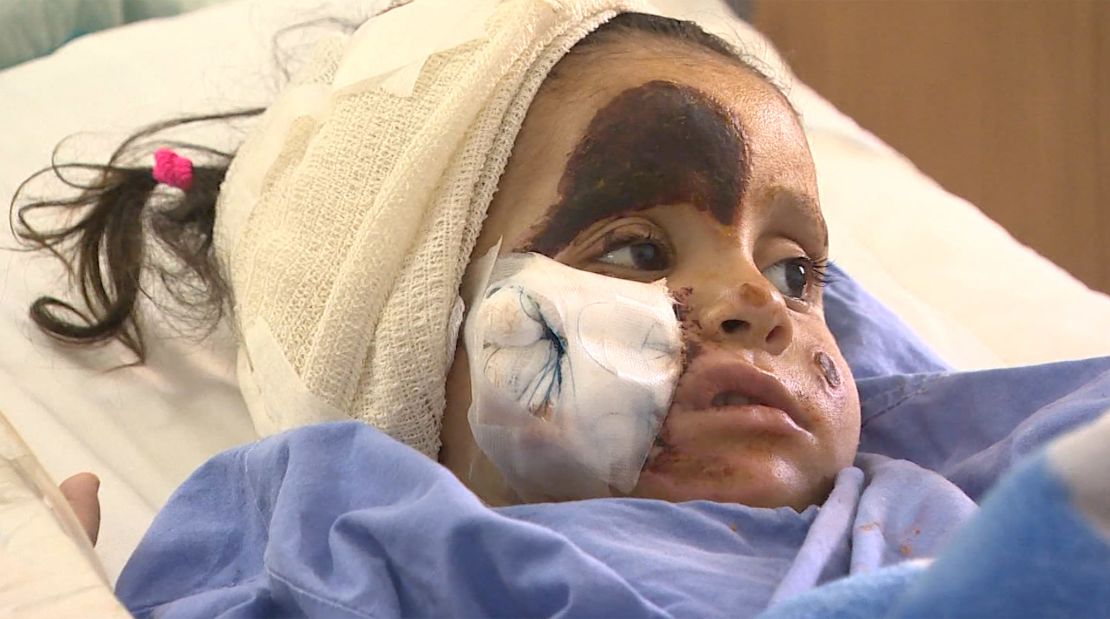 No one has told Sarah that her mother Manal, her five-year-old sister Hiba, her grandmother, her aunt and two cousins died on the mountain.
"Sometimes she says, 'I want to eat.' That's all," Abed says. Sarah hasn't mentioned anything about her ordeal, and he is hesitant to ask her.
An unfortunate reunion
Until now, Sarah hadn't seen her father for two and a half years. He left Syria for Lebanon and found work as a house painter, leaving his family behind.
Mishaan al Abed sent money back to his wife and kids, who stayed outside the town of Abu Kamal, on the Syrian-Iraqi border.
ISIS controlled Abu Kamal from the summer of 2014 until last November, when it was retaken by Syrian government forces. Fighting still rages in the countryside around it, where Al Abed's family lived.
After their house was damaged, Abed's brother and his family, along with Abed's wife and two children, fled to Damascus. There they paid $4,000 – a fortune for a poor family – to a Syrian lawyer who they were told had the right connections with the army, intelligence and smugglers.
The plan was for them to be driven to the border in private cars on military-only roads. From there, says Abed, they were to walk with the smugglers for half an hour into Lebanon, where they would be met by other cars.
The plan started to fall apart when snow began to fall. The smugglers abandoned the group. The family lost their way and became separated. In the dark and the cold, most of them died. It's not clear how Sarah and a few others survived.
The only thing that is clear, says hospital director Dr. Antoine Cortas, is that "it is a miracle Sarah is still alive."
Hidden by the darkness and the snow was a house just a few hundred steps down the mountain.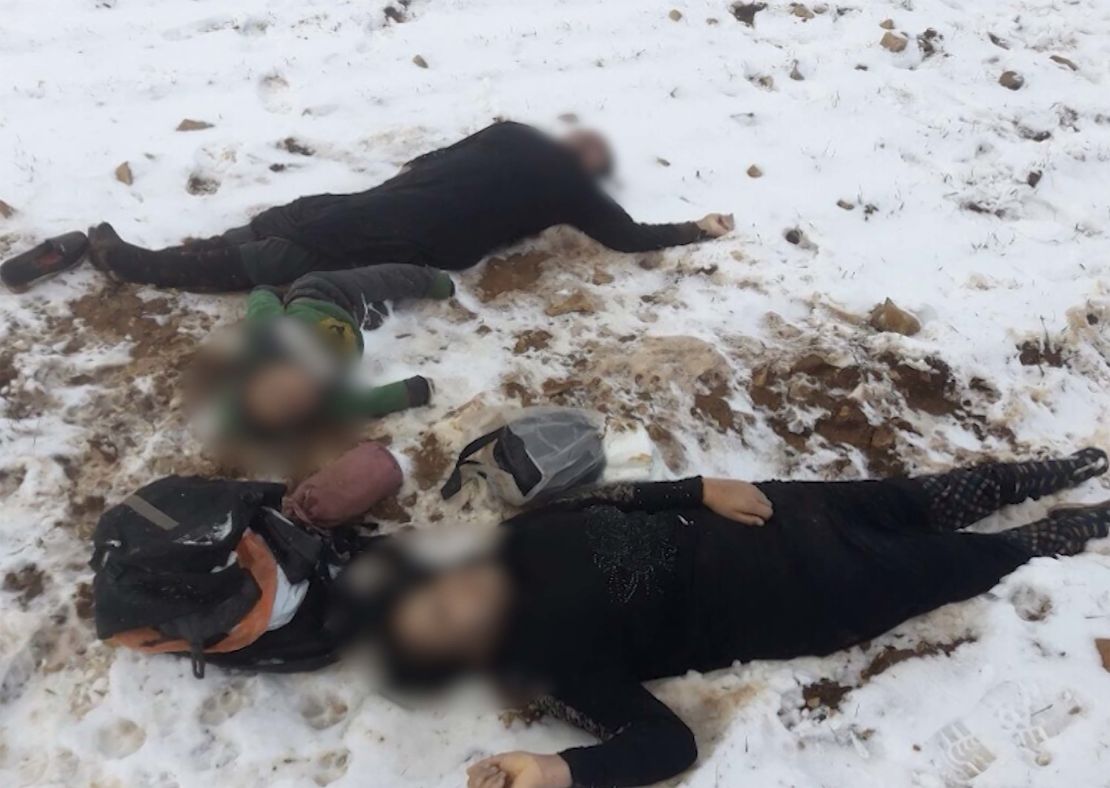 Abed was expecting his family to cross over, but became concerned when he didn't hear from them. "I was told the army had arrested people trying to cross into Lebanon. I thought it must be them. Then the intelligence services sent me a picture. I identified her as my wife."
He opens the picture on his cell phone. It shows a lifeless woman curled up on the snow amidst thorn bushes, a red woolen cap on her head.
A struggle to cross over, a struggle to remain
More than a million Syrians have taken refuge in Lebanon, straining the resources of a country with a population of around six million. The Lebanese authorities have, to some extent, turned a blind eye to those entering the country illegally. But they have refused to allow relief groups to establish proper refugee camps, unlike Jordan and Turkey, for fear they will become permanent.
What pass for camps – officially called "informal tented settlements" – are ramshackle affairs. Syrians typically pay $100 to a landowner to build drafty, uninsulated breezeblock shelters with flimsy plastic tarpaulins as roofs.
Abu Farhan, a man in his sixties from Hama, in central Syria, lives in one of those shelters in a muddy camp outside the town of Rait, just a few kilometers from the Syrian border. His wife Fatima is ill. She is huddled next to a kerosene stove under a pile of blankets. Between coughing fits, she moans loudly. Farhan has had to borrow more than two million Lebanese pounds – around $1,300 – for her medical treatment.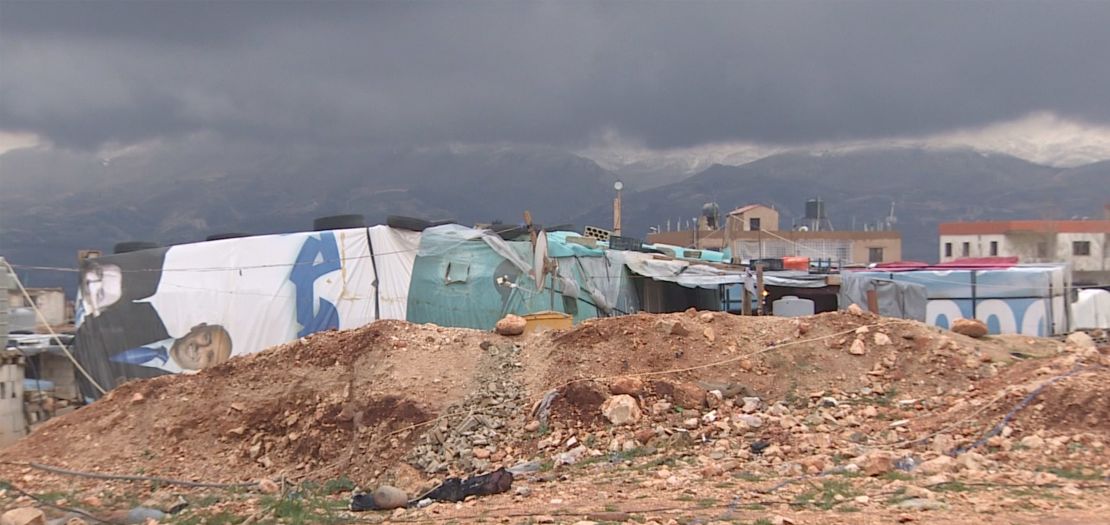 Illness is just one of the perils here. Vermin, he says, is another. "There's everything here," he chuckles bitterly, "even things I've never seen before. Rats. Mice. Everything!"
The dilemma that Syrians in Lebanon face is glaringly clear. They're not welcome here, and it's difficult to scrape by. According to a recent report by the Norwegian Refugee Council, 71% of Syrian refugees in Lebanon live in poverty.
Point of no return
Some Syrians have returned home, but many, like Abu Musa, a man in his forties who lives in the same settlement as Farhan, insist that returning would be nothing short of suicidal. He comes from Maarat al-Numan, in Idlib province, where Syrian forces, backed by Russian warplanes, are waging an offensive against government opponents.
"Of course, I'd like to go back to Syria!" Musa exclaims, gesturing around his damp, cold hut as if that were reason enough to return home. "But Syria isn't safe. They're fighting in my town. My house has been destroyed."
And thus, Syrians continue to try to make their way to Lebanon, despite the very real risks.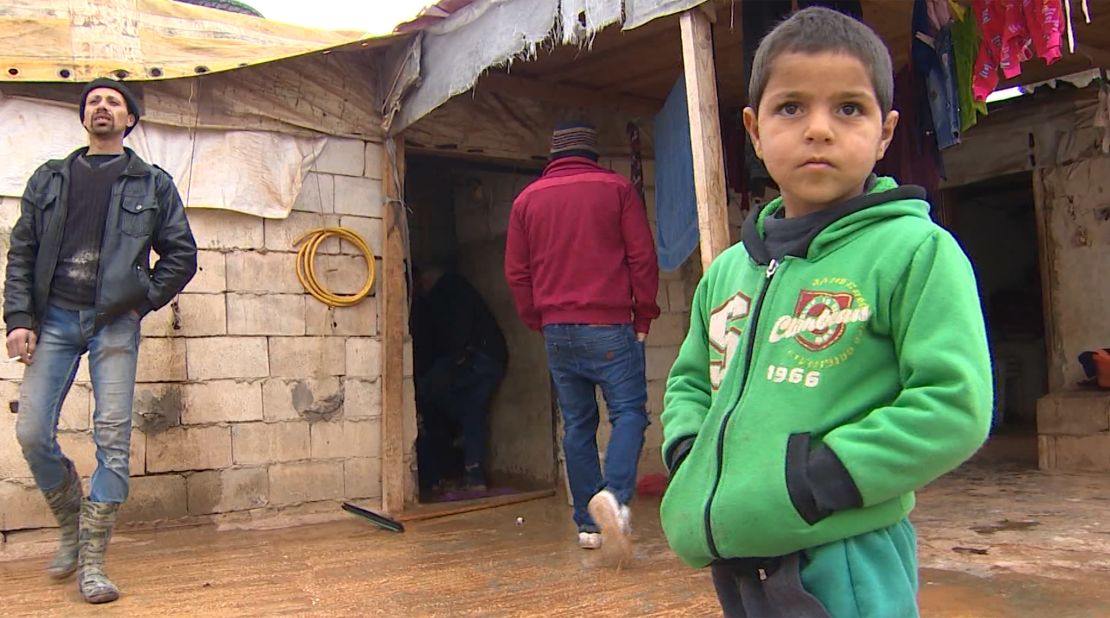 "The people who are walking across the mountains, and taking days to cross the mountains in the middle of winter, are a testament to the fact that Syria is not safe," said Mike Bruce of the Norwegian Refugee Council.
"Until Syria is safe, until there is a lasting peace, people should not be going back to Syria."