Story highlights
Becoming a morning person can be easier with these innovative items
Products include a breakfast sandwich maker and caffeinated cleansers
CNN —
Ask any true morning person, and he or she will swear that the most productive time of the day is the first few hours in the morning. And maybe they're right; a number of successful people like Apple's Tim Cook and former first lady Michelle Obama are up and at it before crack of dawn, well before many of us have even rolled out of bed. Waking up earlier could help you feel less rushed throughout the day, give you time to start the day right with a healthy breakfast or some exercise, and set the tone for the rest of the day.
For those who love waking up when the sun rises, this is second nature. For everyone else, there's (thankfully) a handful of products out there that make it a bit easier not to hit snooze five times. Think alarm clocks that mimic the sun's rays to help you wake up more naturally, or genius breakfast sandwich appliances that save time on your morning meal prep. These eight household items will make waking up and getting a move on the day easier and more seamless.
So get out of bed and scroll through these eight innovative items. They might even change you to a morning person for good!
Note: Prices below reflect the listed retailer's price at time of publication.
Parachute Linen Sheet Set (starting at $169; parachutehome.com)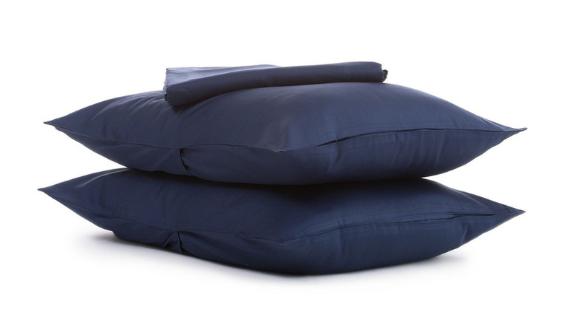 Parachute Home
A good morning starts with a good night's sleep. Linen sheets, like Parachute's Linen Sheet Set, help to make catching z's a bit more peaceful. Linen sheets help keep the body cool throughout the night, leaving you more comfortable and less prone to waking up in the early hours. This is thanks to linen's moisture-wicking properties, which make the fabric more breathable than its synthetic counterparts. The hope is that with the right bedding, you wake up feeling well-rested and ready to start the day.
Origins GinZing Refreshing Scrub Cleanser ($20.50; macys.com)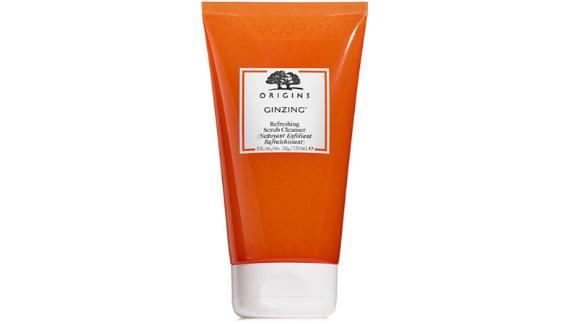 Macy's
We're firm believers that to get the most out of your morning routine, you should start it with intention. A great example of this is washing your face. If you're just going at it with soap and water, you're not actively waking up your skin and prepping your face for the day ahead. Instead, use an invigorating cleanser like Origins GinZing Refreshing Scrub Cleanser, which perks up skin through its use of skin-loving ingredients and a touch of caffeine. The two-in-one cleanser both exfoliates and cleans, to help unclog pores, remove dead skin cells and leave skin feeling refreshed. According to results from testing the product, 90% of panelists felt that the zesty scents of grapefruit, lemon and spearmint energized them.
Philips Wake-Up Light with Colored Sunrise Simulation Alarm Clock ($109.79; amazon.com)
Amazon
One good way to optimize your morning routine is to actually wake up when your alarm goes off. Continually hitting snooze means you'll be more rushed getting out the door and might not have time for a cup of coffee or a breakfast sandwich. If your room doesn't get enough sunlight normally, or if the current season has more darkness than daylight in the morning, getting out of bed is that much harder. Consider investing in a light therapy lamp, like Philips' No. 1 best-selling device on Amazon. Its Wake-Up Light features a sunrise simulation alarm clock to help your body wake up naturally. According to Philips, 92% of users during a clinical study conducted by an independent facility said that the device made it easier to get out of bed. The light is set to come on gradually 20 to 40 minutes before your alarm is set, to help you wake up without feeling jolted. The device also can set your alarm to wake you up using nature-inspired sounds.
Coffee Gator Pour Over Coffee Maker and All in One Paperless Travel Brewer ($25.99; amazon.com)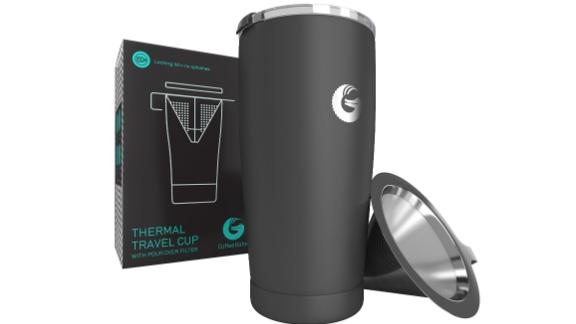 Amazon
For many (including us), coffee is essential to even function throughout the day. For those who brew their own at home, consider making your teas and coffees straight into your travel mug, for easier cleanup and a more streamlined process. Coffee Gator's Pour Over Coffee Maker, for example, can make your favorite brew to drink while you're commuting or on the run. Simply pop in the cone dripper, add your choice of ground coffee, and pour over hot water to begin the brewing process. When it's all finished, pop the lid on top and you're ready to run out the door and into the office. What's great about devices like this is that there's less to clean up than with most coffeemakers, and you'll be more eco-friendly, as the Pour Over Coffee Maker requires no paper filters or even paper cups that could end up in landfills. And that's something we can raise a cup to.
Dash Cold Brew Coffee Maker ($99.99; target.com)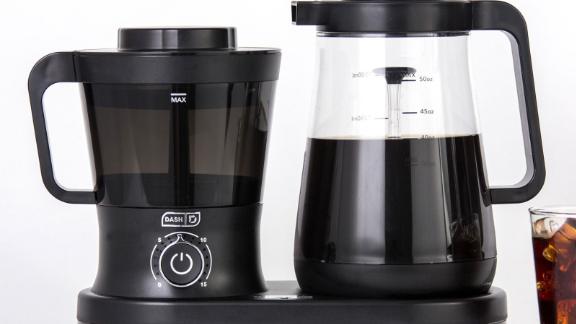 Target
Since not everyone's caffeine of choice is drip coffee, it's only fitting that there be more than one coffee brewer in the mix. Cold brew lovers know that while it's a great-tasting, strong beverage to kick off the morning, most cold brews take hours (if not days) to steep. The Dash Cold Brew Coffee Maker, however, can do it in as little as five minutes. We recently tested out the Dash maker and were blown away by how quickly the device works to give you smooth, rich-tasting cold brews which can last for days in your fridge. And just like normal cold brew, which is marked by a less acidic, smoother taste, our coffee hit the spot. You can drink the beverage over ice, or heat it up in the microwave or on the stove top if you want the same rich flavor in a hot beverage.
Hamilton Beach 25490A Dual Breakfast Sandwich Maker (34.49; amazon.com)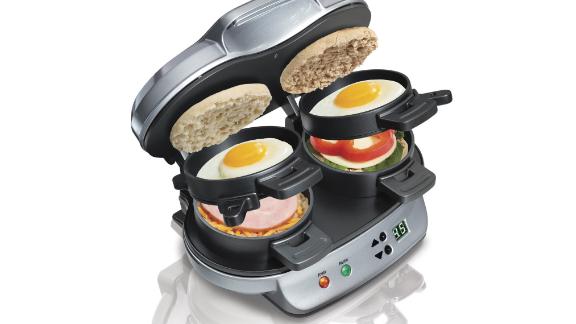 Amazon
For us, the elements of a great morning are some solid z's the night before, a cup of freshly brewed coffee and a tasty breakfast. If you're looking for ways to cut down on time (but not flavor) for the latter, consider Hamilton Beach's Dual Breakfast Sandwich Maker. This clever device features separate cooking compartments for your breads, eggs and favorite toppings like cheese, meats or veggies, and then combines your ingredients at the end into one delicious sandwich. The appliance can make one or two sandwiches in about five minutes. And since it does all the cooking for you, once you've prepped the machine with your desired ingredients, you can focus on getting ready for the day.
Kohler Moxie Showerhead and Wireless Speaker ($103.99; amazon.com)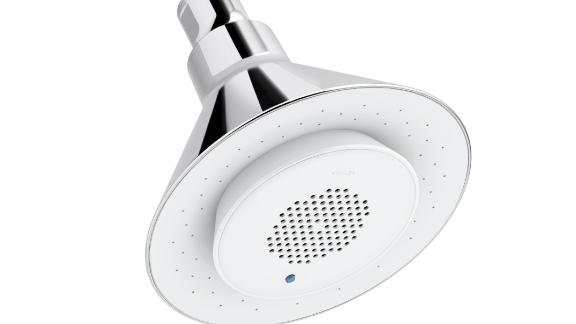 Amazon
For many, a quick way to perk up and mentally prepare for the morning is with a little karaoke session. It lets off some steam, can wake you up and more importantly, pump you up for your 9-to-5. Kohler's Moxie device doubles as a high-pressure shower head and a Bluetooth shower speaker. When we put the it to the test, we were incredibly impressed with the Moxie's audio quality, which can blast your favorite songs from your smart devices without ever sounding, well, drowned out by your shower. Talk about a fun way to start your morning.
Intelligent Change The Five Minute Journal ($22.85; paperstore.com)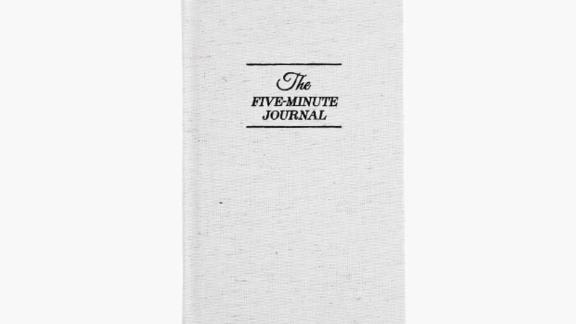 Paper Store
Spending a few minutes (five, to be exact) every morning focusing on positivity can make all the difference in your outlook on the day ahead. The Five-Minute Journal features simple questions you'll meditate on every morning. The journal is structured based on positive psychology research so that you can start the day with a much more optimistic outlook on life. So no matter what you've got planned for the day, whether it be back-to-back board meetings or a double shift, you'll start your workday feeling (and knowing) you're going to crush it.