Story highlights
Budget-friendly sites like Gilt, LivingSocial and Groupon offer deals for date night
For Valentine's Day we've found deals on those sites for five major cities
CNN —
Valentine's Day will be here before you know it. This is a great opportunity to tell your loved ones, whether friends, family members or partner, just how much you care. If your big celebration consists of a night on the town – think movies, dinner or drinks – you'll want to think about booking soon, especially because if you're not aware of all the deals available in your city, you could end up paying way too much, come Valentine's Day dinner.
There are a number of budget-friendly sites to help you score the best deal for your big night. And even if you can't celebrate the day of and are having a celebration that weekend instead, many can be booked past Valentine's Day. It's the perfect excuse to have a creative date night, no matter when your schedule allows. The sites we're turning to are Gilt, LivingSocial and Groupon. All three feature markdowns on a variety of events and dining options aimed to help you save money. And many of them are offered in a city near you; simply check the site with your ZIP code or city location and see for yourself.
To prove our point, we've rounded up deals in five major cities across the country. Shop ahead for deals on dinners, wine tasting, painting classes and more.
Note: The prices below reflect the listed retailer's price on the date this article was published.
New York City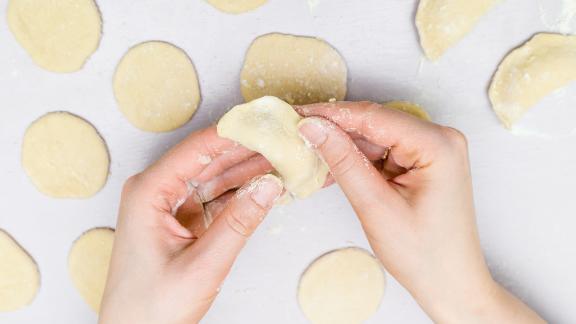 Cooking Class for Two with CocuSocial ($89; gilt.com)
"Learning to cook is both fun and delicious at this engaging series of cooking parties."
Wine Tasting and Dinner for Two at 1742 Wine Bar ($49; livingsocial.com)
"The food-and-drink connoisseurs behind 1742 Wine Bar impart the subtleties of vino as customers sip fine wines and tantalize palates with a menu of classic Italian dishes."
Venetian Valentine Grand Masquerade ($59; gilt.com)
"The opulent city of Venice comes to life in Manhattan during an evening of theatrical performances, extravagant costumes, burlesque, illusions and more."
Rooftop Cocktails and Appetizers for Two at Sky Room ($45; groupon.com)
"Sky Room serves up stunning views alongside its signature cocktails. From a remarkable vantage point on the 33rd and 34th floors of two hotels, this lounge has 360-degree views of Manhattan in all its steel-and-glass glory. But Sky Room is more than just one room – the bi-level expanse gives revelers several different lounges to hang, sip, and dance in."
New York City Ballet ($72.50; gilt.com)
"Four highly acclaimed ballet creators join forces to demonstrate the art form's continuous evolution."
Atlanta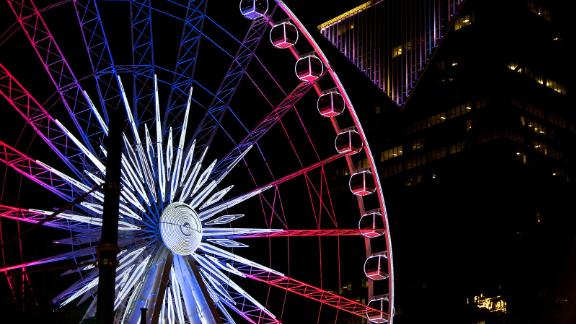 60-Minute Couples Massages at Healing Hands Massage & Wellness ($93; groupon.com)
"The licensed massage therapists at Healing Hands Massage & Wellness pride themselves on the personalized care they give each and every achy muscle that falls under their hands. After free consultations, therapists swoop in to relieve stress with 1 of 10 modalities, ranging from aromatherapy-enriched Swedish massage to energy unblocking reflexology."
Romance Package for Four to SkyView Ferris Wheel ($69; livingsocial.com)
"Centennial Park falls away as the SkyView Ferris wheel lifts its passengers nearly 20 stories into the air. At its peak, the attraction provides bird's-eye views of the downtown sights. … The Romance Package includes two tickets for a private flight on standard gondola, reserved time, access to VIP tent area prior to flight, one red rose, horse drawn carriage ride for two through the Centennial Park District and voucher for free dessert from Ted's Montana Grill."
King and Queen Tour for Up to Three from Atlanta Helicopters ($102; livingsocial.com)
"When flying with Atlanta Helicopters, guests enjoy the warm spirit of southern hospitality on their choice of premium flight experiences aboard a Robinson R-44 helicopter, including daytime, sunset, night, and deluxe tours."
Dinner for Two or Four at Eclectic Bistro and Bar ($46; livingsocial.com)
"In Europe, bistros are known for serving sumptuous food in a casual environment. Though it sits on the other side of the Atlantic, Eclectic Bistro and Bar is no different. Here, the kitchen crafts dishes with international influence, as evidenced by the sweet chili and cucumber salad that accompanies the herb grilled pork chop, or the eatery's signature mussels, flavored with fragrant caramelized shallots and garlic. The atmosphere is just as authentic as the food: guests sit at wood tables, surrounded by rustic exposed brick walls. Outside a lovely patio overlooks the Botanical Gardens, making it a good spot for a romantic date."
Los Angeles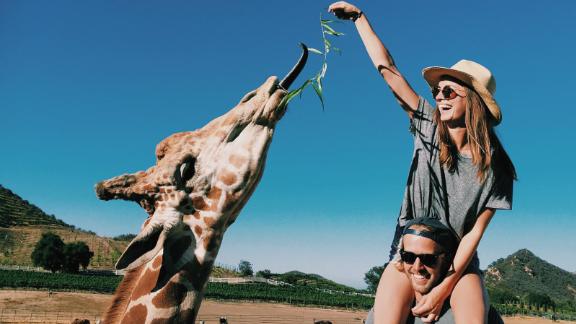 VIP Track Pass MB2 Raceway Sylmar ($52; groupon.com)
"The air pulses with energy inside MB2 Raceway's cavernous facility, where bright-red European go-karts zoom around the winding track at thrilling speeds of up to 45 miles per hour."
60-Minute Custom Massage at The Raven Spa Santa Monica ($95; gilt.com)
"Recharge with relaxing massages and ancient healing treatments at this traditional Thai spa."
Giraffe Group Hike for Two with Malibu Wine Hikes ($135; gilt.com)
"Head to Malibu for a scenic day filled with hiking and wine tastings at the Saddlerock Ranch Estate." Visitors will also get to "feed and get up close and personal with Stanley the giraffe."
Room Escape Game for Two ($46.50; groupon.com)
"The rules are simple. Teams of 2-8 players are locked in a room, and must sleuth for hidden clues, solve intricate puzzles, and work together as a team in order to escape before their sixty minutes are up. But the scenarios devised by the gamemasters of The Room are far from simple. They're cleverly conceived, rich in detail, loaded with imagination, and utterly thrilling."
Gin-Crafting Class at Greenbar Distillery ($50; gilt.com)
"All of the spirits produced at and distributed from this DTLA distillery are carefully crafted and entirely organic."
Boston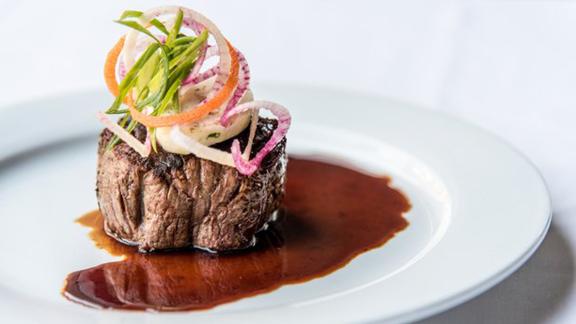 Dinner for Two at Towne ($69; gilt.com)
"This sophisticated, wood-paneled restaurant serves everything from indulgent chicken and waffles to clam chowder and seafood pasta."
One-Night Stay for Two at Chatham Bars Inn ($199; livingsocial.com)
"There are panoramic views of Pleasant Bay and the Atlantic Ocean from nearly everywhere in this four-star inn, which sits on 25 acres of waterfront property at the southern end of the cape. With tennis courts, a 24-hour fitness center, and plenty of nearby outdoor activities, there's never a shortage of things to do."
90-Minute Relaxation Massage ($95; gilt.com)
"Find total relaxation after a visit to this cozy massage studio, which offers specialized treatments for whole-body wellness."
Admission and Skate Rental for Two at The Boston Common Frog Pond ($18; livingsocial.com)
"At the heart of Boston Common, one of the oldest and most treasured public parks in the US, sits the Boston Common Frog Pond. Although it's named for the melodious creatures that once dotted the site, today, the pond's placid surface is the natural habitat of visitors from around the world. The pond changes with the seasons; during the winter, park officials replace the water with ice for skating school and public sessions."
Dinner & Drinks for Two at Viale ($65; gilt.com)
"This inviting Central Square hotspot impresses diners with everything from succulent meats to wood-fired pizzas and housemade pastas."
Chicago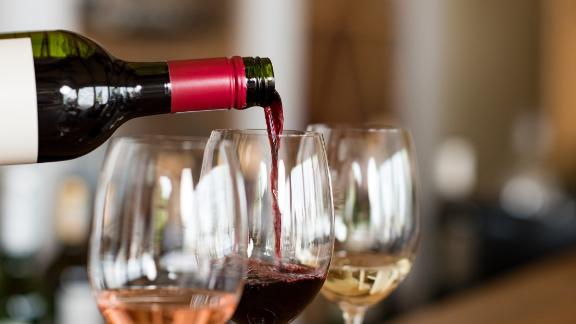 Wine Class for Two at J9 Wine Bar ($79; gilt.com)
"Discover how to correctly identify vinos you enjoy in the class aptly titled 'Why do I like this wine?' You'll break down flavor profiles to understand your palate – and order wisely in the future."
The Original Paint Nite at Local Bars for Two ($49; groupon.com)
"In more than 1,700 cities across the US and Canada, Paint Nite turns ordinary neighborhood bars and pubs into painting parties with a twist. Featured in everything from StyleCaster to CNN, the wine-and-paint classes are a fun escape and the perfect place to drink, laugh, and get creative alongside friends and family."
$100 Dining Credit at Untitled Supper Club ($65; gilt.com)
"Inspired by Prohibition-era supper clubs, Untitled offers a timeless drinking and dining experience, complete with live music and entertainment. On any given night, guests can enjoy live jazz, Motown, R&B or soul music during dinner."
Chefs Tasting Menu & Wine Pairings for Two at The Duck Inn ($109; gilt.com)
"Craft cocktails and innovative plates await at this neighborhood gastropub."
Click here for more Valentine's Day gift ideas.