Watch the State of the Union address on Tuesday wherever you are: on TV, desktop, mobile devices, apps, CNNgo and more. Coverage begins at 5 p.m. ET
(CNN) —
President Donald Trump embarks on his debut State of the Union address Tuesday with the formidable assignment of shoring up a presidency threatened by a Russia scandal that is sowing rancor in Washington and tearing at national unity.
If the pattern of Trump's presidency up to now holds, his political base will give his speech an enthusiastic welcome and regard any criticism of the President as the typical response of biased mainstream media. But saddled with approval ratings below 40%, it's a fact that the President's capacity to win over the rest of the nation is compromised.
Trump's first State of the Union address
Whatever he says is also likely to be in part overshadowed by signs the Russia investigation is reaching a critical point, amid intense attempts by Republicans to discredit special counsel Robert Mueller's team. The same could be said about bitterness smothering Washington after the recent government shutdown and resentment stirred by an immigration debate that is an existential issue for both parties, and could yet shut the government again early next month.
Presidents typically use the annual showpiece to invoke national togetherness, to reach across partisan divides and to market political priorities while relishing the pageantry of an occasion designed to highlight their power and prestige.
Yet because of the way Trump has acted as President – pulling at societal and cultural divides and rarely attempting to reach out beyond his political base – his capacity to reshape the political environment Tuesday may be limited.
Trump's propensity to trample on his own scripted political moments and his use of Twitter to vent his own anger and spark outrage has hardened attitudes about him among the public. It may even ultimately diminish the transforming potential of Tuesday night's big speech.
Unfiltered
Still, the State of the Union address remains the one moment in the year when the President, assured of a massive television audience, can hold court unfiltered and unchallenged while basking in the kinds of standing ovations that feed Trump's hunger for affirmation.
The White House says Trump will use Tuesday night's address to assert that his cuts in taxes and regulation have unleashed a new era of economic prosperity as he seeks to garner credit for achievements he believes have not yet won sufficient recognition.
He will maintain that he is rebuilding the US military and restoring an American posture of "peace through strength" in the world. Trump will also take the chance to sell his plan to shield from deportation undocumented immigrants brought to the US as children in return for massive funding for his border wall, a proposal that Democrats have already rejected. The President is also expected to push his infrastructure plan – one initiative that might win some Democratic support.
White House spokeswoman Sarah Sanders promised that Trump's speech, which he practiced in a full run-through on Monday, would be "incredible."
"We've got an economy that is booming. ISIS is on the run. We're remaking the judiciary in a way that actually believes in upholding the Constitution. There are some great things happening in this country," Sanders said Monday.
In some ways Tuesday's speech will mark a moment of transition for the Trump presidency. Up to now, Trump has done little to try to convince voters who disdain him that he is their President, too. But arguing to the nation that its economic prospects have soared under his leadership is an implicit plea to those who dislike him to overlook their reservations for their own financial well-being. It's an argument that is likely to form the basis for Republican efforts to cling to House and Senate control in the midterm elections in November.
But given how political divides have hardened over Trump's presidency, it's questionable whether there are many Americans who have yet to make up their mind about him.
"Now the country is so divided with people on the hard right and people on the left who have reacted to President Trump, I think there's going to be very few people in the middle who will actually listen to this," said Ohio's Republican Gov. John Kasich on CNN's "New Day" on Tuesday.
Measuring stick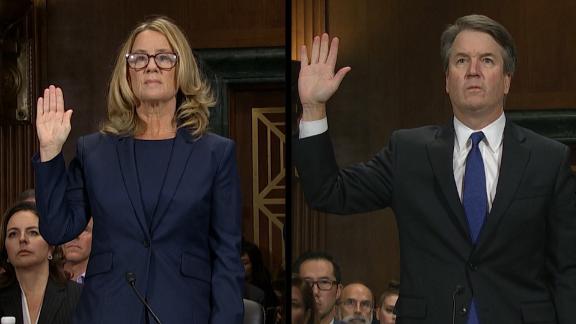 Now playing
03:05
Revisit the Ford and Kavanaugh testimonies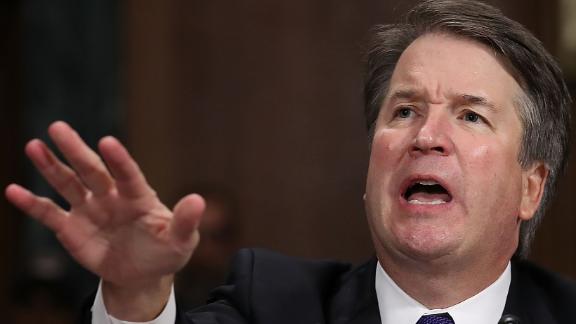 Now playing
44:39
Watch Brett Kavanaugh's full opening statement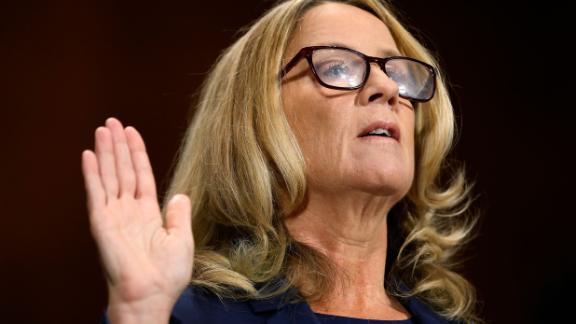 Now playing
17:47
Watch Christine Blasey Ford's opening statement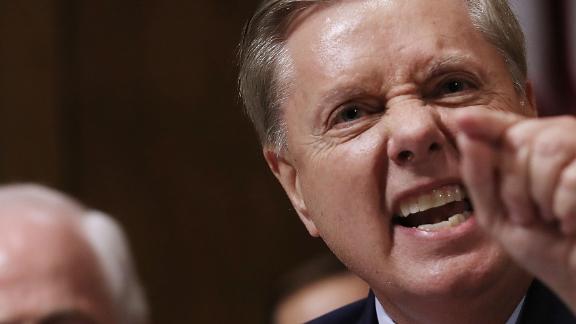 Now playing
04:26
Lindsey Graham erupts during Kavanaugh hearing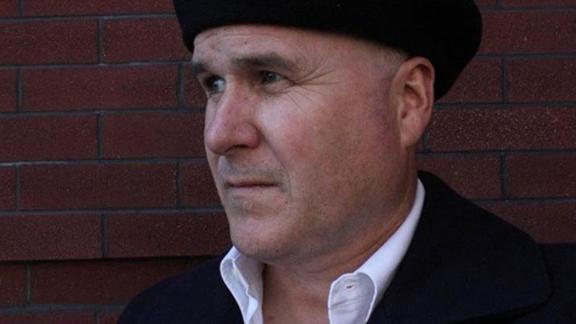 Now playing
02:36
Mark Judge responds to Ford's testimony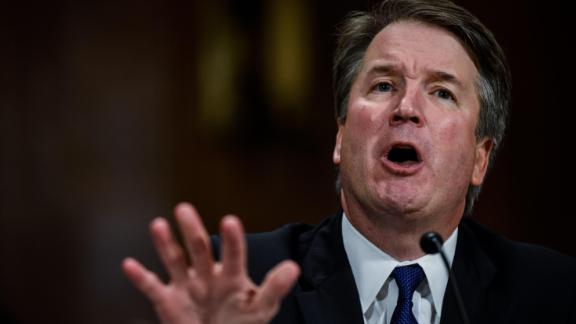 Now playing
03:46
Kavanaugh classmate: Disappointed in blatant lying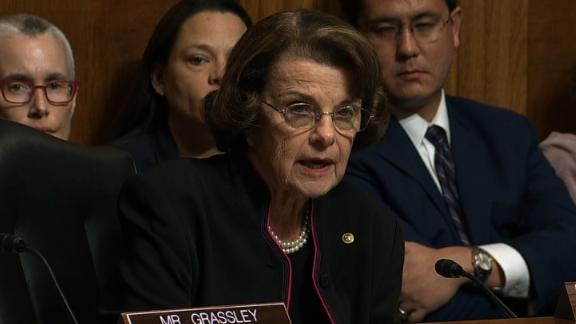 Now playing
02:27
Feinstein: I did not hide Ford's allegations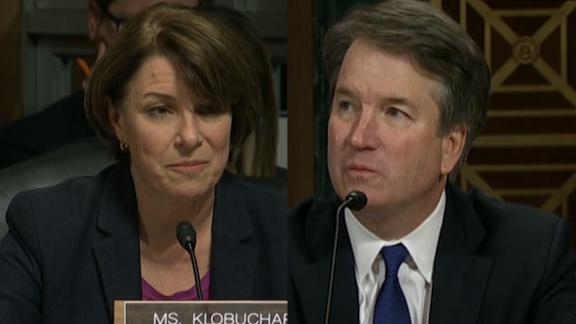 Now playing
03:24
Kavanaugh apologizes after spar with Klobuchar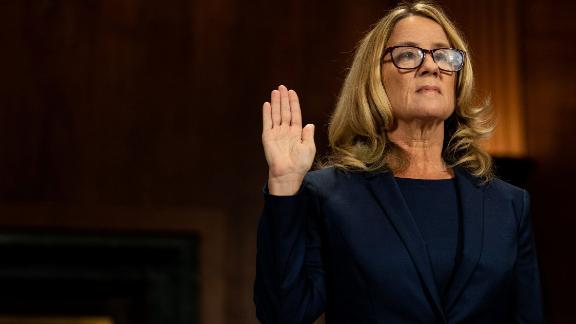 Now playing
03:46
In 4 hours of testimony, Ford stuck to her story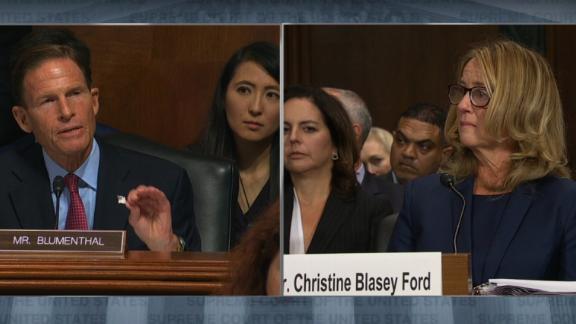 Now playing
01:16
Blumenthal to Ford: Should Judge be interviewed?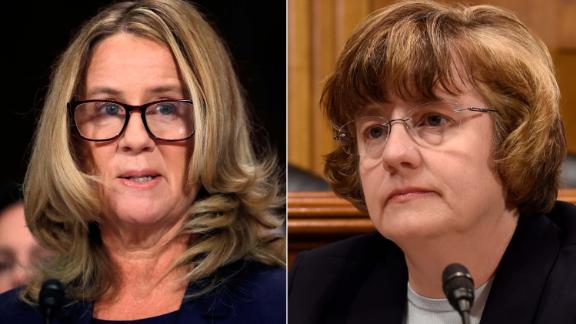 Now playing
02:21
Prosecutor to Blasey Ford: I'm very sorry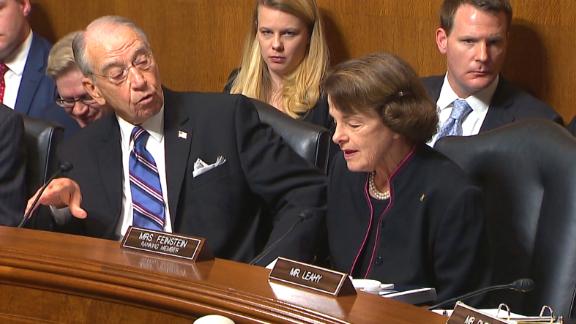 Now playing
01:08
Senator interrupts Feinstein during her statement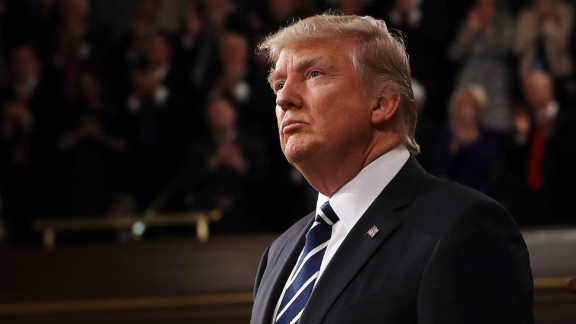 Now playing
01:30
Trump's 2017 speech to Congress in 90 seconds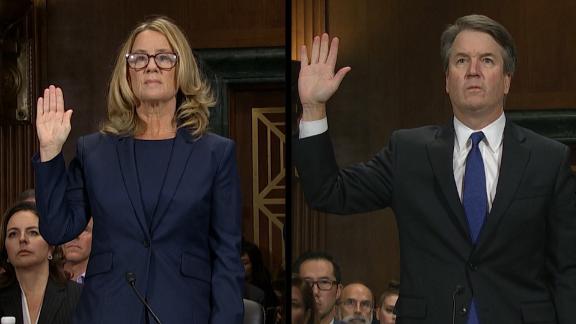 Now playing
03:05
Revisit the Ford and Kavanaugh testimonies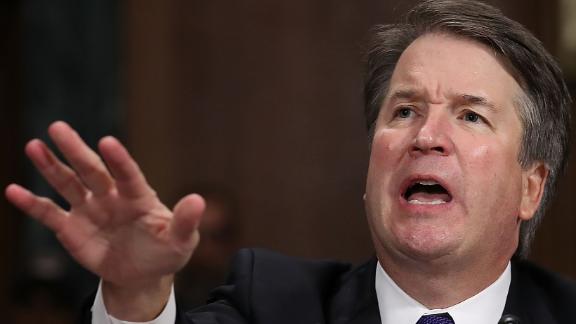 Now playing
44:39
Watch Brett Kavanaugh's full opening statement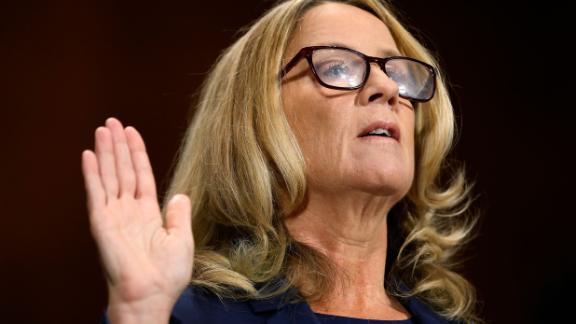 Now playing
17:47