Editor's Note: Ford Vox is a physician specializing in rehabilitation medicine and a journalist. He is a medical analyst for NPR station WABE-FM 90.1 in Atlanta. He writes frequently for CNN Opinion. Follow him on Twitter @FordVox. The opinions expressed in this commentary are his.
(CNN) —
How could a "Conscience and Religious Freedom Division" in a federal government agency be a bad thing?
When it's not your conscience they're talking about. When it's not your religious freedom the division serves to protect. When other people's "conscience" and "religious freedom" supersede your constitutional freedoms. And when it's your health care at stake.
President Donald Trump may have campaigned on a wall between the United States and Mexico, but his appointees are busily dismantling the wall between our secular government institutions and a particular strain of activist Christian evangelicalism.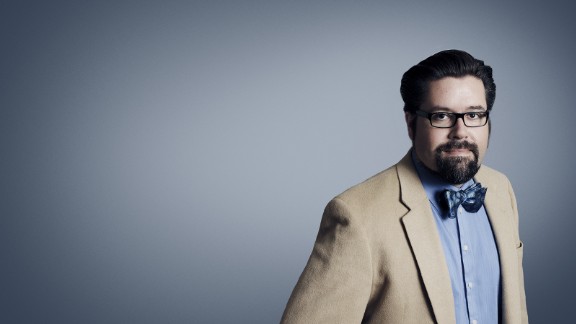 To bolster its semantic credibility, the new division (its creation was announced last week) is situated within Health and Human Services' Office for Civil Rights. We rely on that office to ensure fair and equal access to the care we need, from making sure that hospitals provide sign-language interpreters for deaf patients to demanding that nursing homes accept patients with HIV.
The office is led by Roger Severino, a Trump appointee who once worked for the Heritage Foundation, the conservative think tank, where he wrote a paper excoriating Obamacare for trampling on the "freedom of conscience of many in the medical community." The piece explains exactly who he's concerned about helping, and it's not the patient.
Severino expressed worry about institutions like hospitals that don't want to accommodate transgender people, or employers who don't want their insurance plans to cover gender reassignment surgeries when "doing so conflicts with their sincere beliefs." An extremely personal and agonizing choice such as an abortion might violate your employer's beliefs, for example. Even your birth control might make a corporation's holding family cringe in horror, as we saw in the Hobby Lobby case, in which the Supreme Court ruled that the owners of closely held corporations could opt out, on religious grounds, of covering contraceptives under Obamacare.