Scroll through the Montecito Disaster Lost & Found Facebook page and you will find remnants of lives lost and homes destroyed.
Muddy Louis Vuitton luggage. A child's dirt-encrusted stuffed wolf. Photographs from happier times.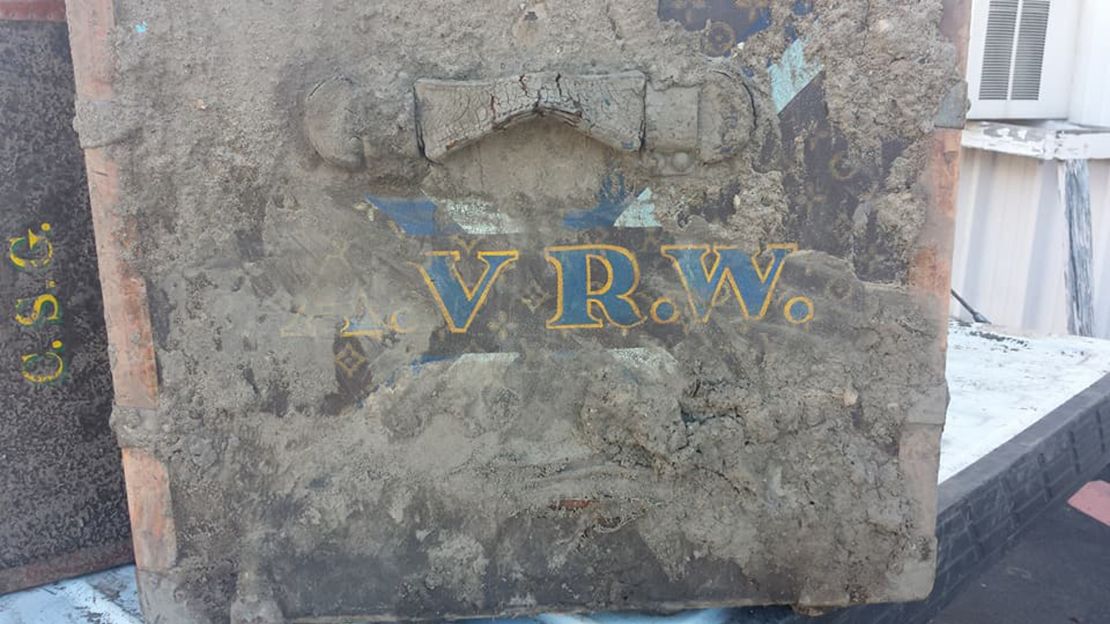 Sifting through the debris
Volunteers called "Mud Angels" are wading through several feet of mud to salvage items like these from the dirt and debris of the mudslides that ravaged Montecito, California.
At least twenty people lost their lives. Many others lost everything they had.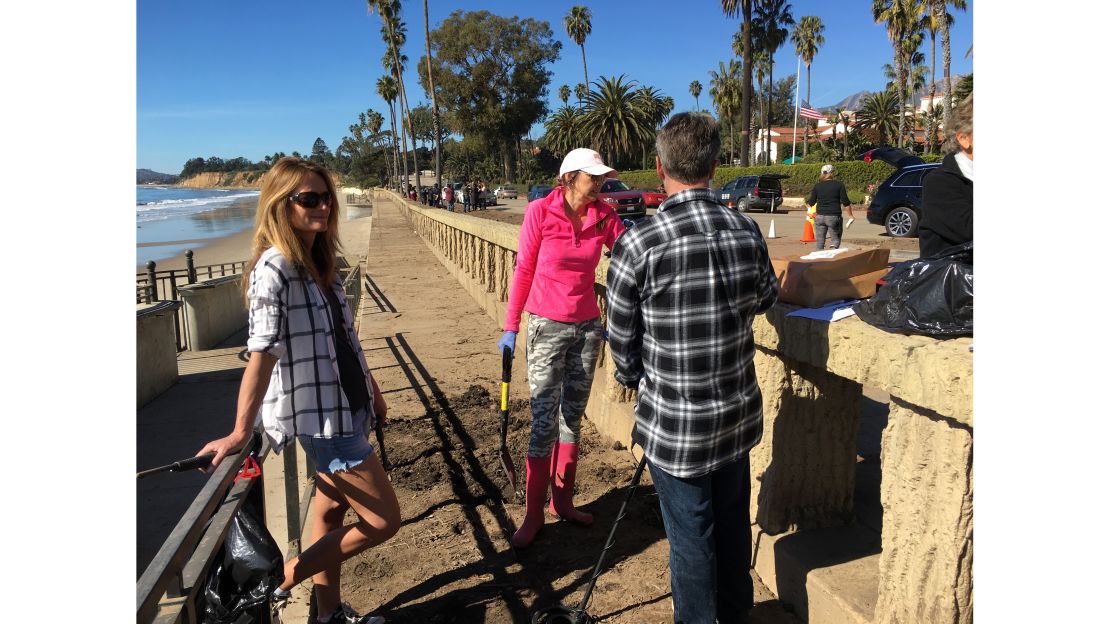 The Facebook group started when Erin Doherty found a pair of sparkling blue earrings in a muddy silk purse on Butterfly Beach in Montecito, California.
She posted the photo of the earrings on Facebook, where the post was shared 10,000 times – until it reached the owners' daughter, Kelly Mitchell Weimer. Her parents had died in the mudslide. "She didn't have anything left from her parents' home," Doherty told CNN affiliate KEYT.
"I remember (my mother) wearing those earrings not too long ago, and I commented on how pretty they were and they matched her eyes," Weimer told CNN.
"My parents are deeply missed," she said. "If it wasn't for me bumping into a lady on the beach who told me about this Facebook page, I would not have found (the earrings)."
With that connection made, Doherty started the Facebook group, which has become a forum for people to post anything they find – and whatever they're looking for.
One woman writes that everything she lost can be replaced, with the exception of a sentimental geisha statue. Another asks if anyone found her wedding rings that were in a floral pouch.
"People are being let back into their homes and they're finding other people's property all over," Doherty said. "It's hard to imagine, but there's thirty square miles of debris everywhere. It's like a bomb hit their house and threw everything away for miles even down to the ocean."
At the mercy of the mud
Doherty says they have returned approximately 100 items to the owners or their families.
"The people we are getting the items back to are just so unbelievably grateful to have one thing," Doherty said. "We are looking for the possible in an impossible situation."
She and the other Mud Angels headed to Butterfly Beach Saturday to dig through the mud to find more lost items. The mud varies from six inches in some parts to being caked three feet or higher.
"You can't be afraid of getting dirty. The mud smells, it has got stuff packed into it. The mud is starting to harden and the odds of finding photographs are going to be less and less. The photographs we are finding are the most valuable things that we are returning to people," Doherty said. "Everything is at the mercy of this mud."
Items that don't get matched with their owners will go to the Santa Barbara Sheriff's office, Doherty said. Sgt. John Maxwell with the Santa Barbara Sheriff's Office said they have been in contact with the group.
"Montecito Lost and Found has been extremely helpful in connecting us with property owners and assisting residents in contacting the Sheriff's Office to arrange an appointment with our Property Officer to retrieve their found property," Maxwell said.
Doherty says they're not just looking for lost property as they dig through the muddy beach – they are also cleaning up garbage and debris. The clean up effort will easily take months.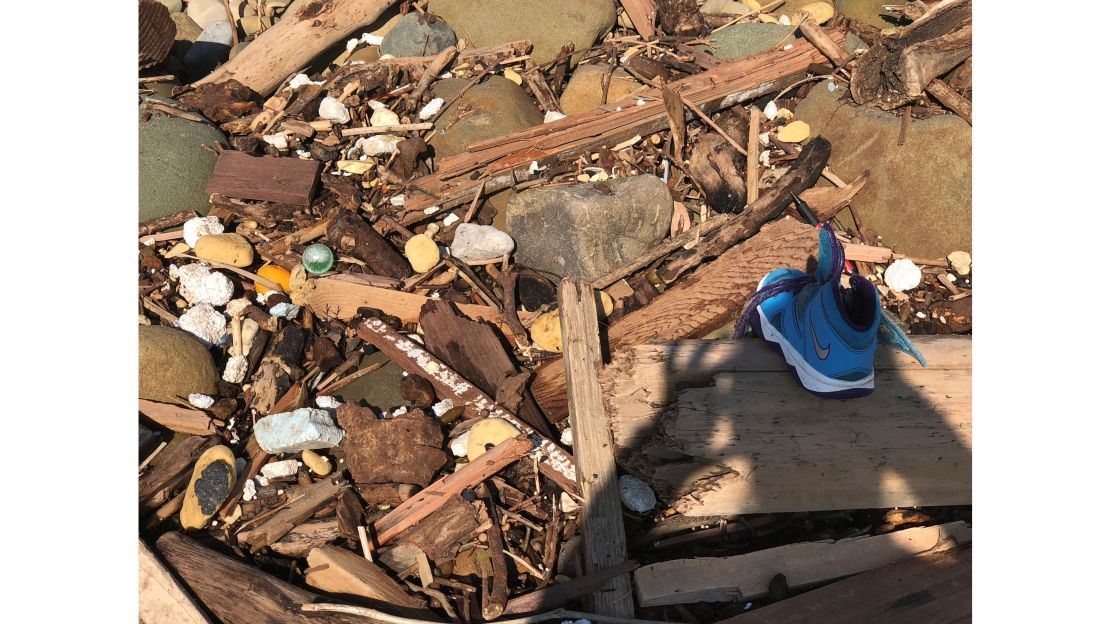 "People will find things on the beaches for years though," she said.