South Africa's LadySmith Black Mambazo won a fifth Grammy award at Sunday's award ceremony.
Their album "Shaka Zulu Revisited: 30th Anniversary Celebration" won in the Best World Music Album category.
The group was performing on tour when they found out about the Grammy win.
A video posted on Twitter showed the group stopping midway through their performance to announce the award and thank their fans.
The album is a tribute to the group founder, Joseph Shabalala.
Once described by Nelson Mandela as "South Africa's cultural ambassador," Ladysmith Black Mambazo was founded in Durban, South Africa, in the 1960s.
The all-male acapella singing group has performed for nearly 50 years in a traditional Zulu style of harmony-driven singing and dancing known as isicathamiya.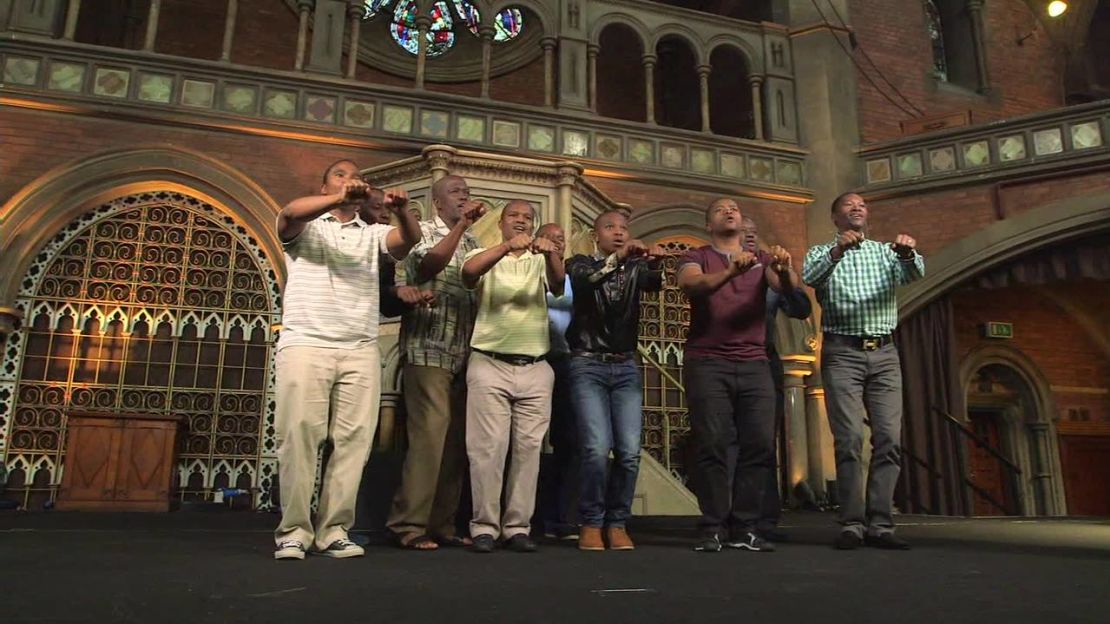 The group has had 19 Grammy nominations, including two category nominations at the 2018 Grammys. Those nominations were for Best World Music Album and Best Children's Album for "Songs Of Peace and Love For Kids and Parents Around The World."
The group has collaborated with music icons such as Paul Simon and Mandela, who was a huge fan when he was alive.