With a 140-piece orchestra, 230-strong performance squad and its athletes walking under a unified Korean flag, North Korea will be hoping to grab the limelight at next month's Winter Olympics.
Its participation, negotiated in landmark talks at the heavily fortified border between the two in little more than a week, has been hailed as a diplomatic breakthrough that could herald peace on the Korean peninsula.
However, others fear that South Korea has fallen for a North Korean charm offensive and warned the international community not to be complacent.
So how could North Korean participation at the Games play out?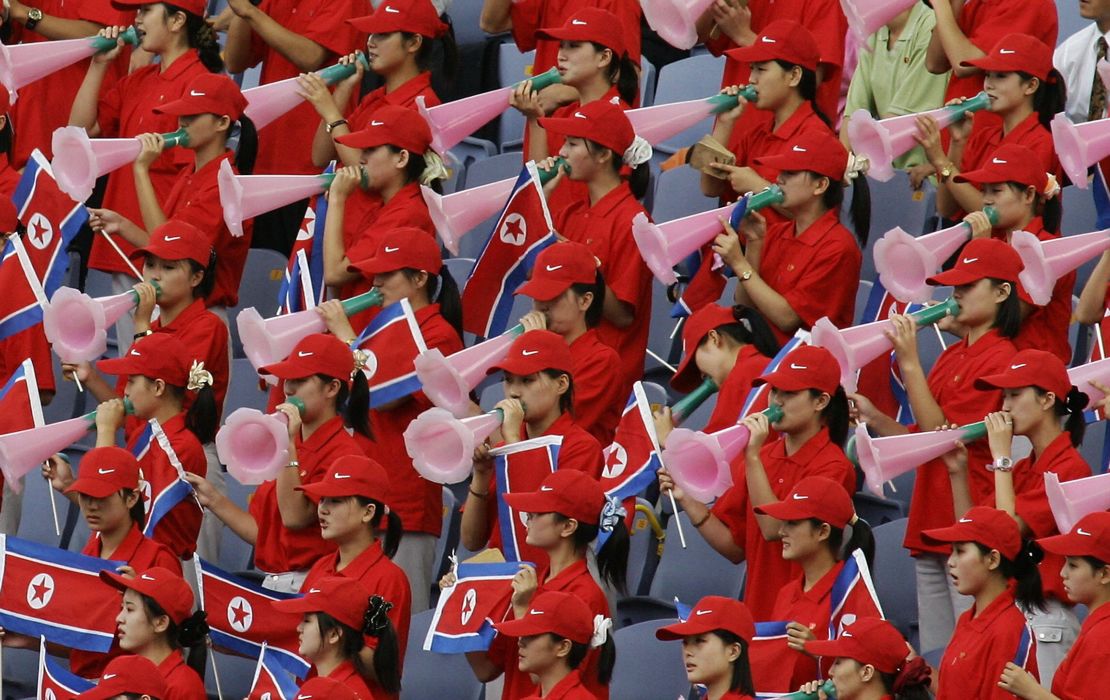 Which North Korean athletes are expected to attend?
While the details have yet to be ironed out, it is very likely that figure skaters Ryom Tae Ok and Kim Ju Sik will be given a wild card to compete.
The nations have also agreed to form a joint North and South Korean women's ice hockey team, and North Korea plans to send its 230-member strong "cheer squad" to support its athletes.
North and South Korean skiers will train together at the Masikryong Ski Resort resort in North Korea before the Olympics start – although North Korea skiers aren't expected to compete.
In addition to the athletes, an art troupe, a 30-strong North Korean Taekwondo demonstration team and a press corp will travel south, South Korean Unification Ministry spokesman Chun Hae-sung told reporters in Seoul.
A delegation of 150 North Korean athletes and supporters will attend the Paralympics, Seoul's Unification Ministry said.
Talks keep N. Korean skaters' dream alive
2018 Winter Olympics: What you need to know
How are South Koreans reacting to the North's participation?
Many South Koreans have welcomed the talks and the perceived reduction in tensions but it's not been universally welcomed.
South Korea's women's ice hockey coach, Canadian national Sarah Murray, told South Korean news agency Yonhap that the inclusion of hockey players in a unified Korean squad would "damage" some of her players.
"It's hard because the players have earned their spots and they think they deserve to go to the Olympics. Then you have people being added later. It definitely affects our players," said Murray.
Previously, South Korean Sports Minister Do Jong-hwan and South Korean Prime Minister Lee Nak-yon have both said that adding North Koreans to the team won't affect their Southern teammates' playing time, but with a limited roster – only 22 players – some South Korean players look set to miss their chance to play on one of their sport's biggest stages, and in front of a home crowd.
Korea talks focus on Olympics, family reunions
Winter Olympics 2018:. Pyeongchang medal predictions
How do other countries feel about the North Korean delegation taking part?
Some of Seoul's allies are voicing concern Pyongyang may be using the talks to buy time to pursue its weapons program.