(CNN) —
Families, and their pets, are being reunited after getting separated in Harvey. Here's what else you need to know to Get Up to Speed and Out the Door. (You can also get "5 Things You Need to Know Today" delivered to your inbox daily. Sign up here.)
1. Harvey
It's about to be some kind of week in Washington. The government's going to shut down Friday without a spending bill. But passage of that bill seems far less likely after last week's drama over immigration and DACA. Democrats say they straight-up won't vote on a spending plan without a deal on the Deferred Action for Childhood Arrivals program that protects undocumented immigrants brought to the US as children. Congress could just pass another short-term spending bill, but the GOP's more conservative members may balk at that. And no one on Capitol Hill trusts anybody after President Trump's "s-hole" quip torpedoed a bipartisan compromise on immigration.
Special counsel Robert Mueller has indicated interest in questioning President Donald Trump about his dismissals of former FBI Director James Comey and former national security adviser Michael Flynn, two sources familiar with the matter told CNN. The sources cautioned against presuming the President would sit down with Mueller in the next few weeks, saying there is still much to be negotiated.
2. Tax reform
Police arrested a California couple, accused of essentially holding their 13 children captive in their own home. Some of the siblings, who range in age from 2 to 29, were shackled to beds with chains and padlocks in filthy conditions. This bizarre story was uncovered after a 17-year-old girl escaped the house and called police, who were shocked at how she looked. She "appeared to be only 10 years old and slightly emaciated." The other 12 also appeared malnourished and dirty. Even the adults looked like children. The parents were charged with torture and child endangerment and each held on $9 million bail.
3. Sanctuary cities
They're planning prayer vigils today at Marshall County High School in western Kentucky after a shooter killed two students and wounded 16 others. The suspected gunman is a 15-year-old male student who was nabbed on the scene. He'll probably be charged as an adult on murder and attempted murder charges. Shocked students described utter chaos as gunfire broke out in the school's commons area right before classes started. Some kids jumped fences and ran into the woods for safety.
4. North Korea
What does Kim Jong Un really want? CIA Director Mike Pompeo thinks the North Korean leader is developing nukes for more than just preserving his regime. Pompeo says Kim's ultimate goal is to take over the entire Korean Peninsula, and he's prepared to use both nuclear weapons and conventional military forces to do it. So could the US do a limited military strike to stop him without risking a full-scale war? Pompeo wouldn't answer that, but President Trump has said in the past that all options are on the table when it comes to dealing with North Korea.
5. Frankfurt evacuation
So who's going to win? Looks like "The Shape of Water" and "Three Billboards Outside Ebbing, Missouri" have all the momentum in the best picture race, but don't be shocked if a dark horse like "Lady Bird" nabs the Oscars' top prize. And maybe this year it won't be so #OscarsSoWhite, with three African-Americans and a black English actor getting nominations in the acting categories, and "Get Out" director Jordan Peele grabbing writing and directing nods. Sadly for superhero movie fans, there was nothing for much-loved "Wonder Woman." Check out the complete nominations list and get reactions from the nominees. The Academy Awards are March 4.
QUOTE OF THE DAY
"It was true that everything did seem okay to me, so when I heard that it was not the case for her, I was surprised and concerned."
Comedian and actor Aziz Ansari, responding to an allegation of sexual assault made by a woman he went out on a date with last year
BREAKFAST BROWSE
People are talking about these. Read up. Join in.
Rock in peace
Social media filled with tributes and stories after word of singer Dolores O'Riordan's death. The Cranberries' lead vocalist was 46.
Trashy tomes
Welcome to a public library in Turkey, made up of books that garbage collectors saved from going to the landfill.
Groupon gig
Comedian Tiffany Haddish talked her way right into an endorsement deal with Groupon, thanks to her hilarious story about Jada Pinkett Smith, Will Smith and a Louisiana swamp.
Ah-CHOO!
Need to sneeze? Might be best to let it rip. A man in Britain blew a hole in his throat – and spent two weeks in the hospital – when he tried to stifle one.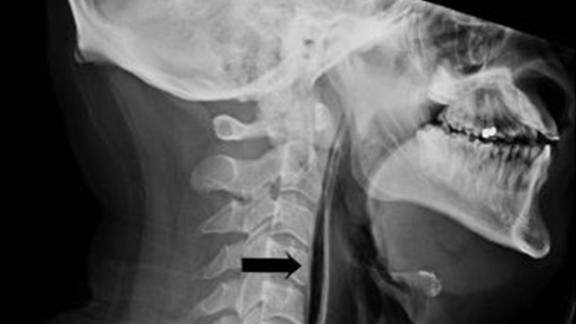 WHAT'S FOR LUNCH
Getting together
The US and Canada will co-host an international summit on North Korea's nuke ambitions today in Vancouver, British Columbia. Eighteen nations will be there, but not China, which is the North's largest trading partner.
NUMBER OF THE DAY
3
The number of people still missing a week after Southern California's devastating mudslides. The disaster has killed 20 people.
AND FINALLY …
Free fireworks
An ingenious dad, plus helium-filled balloons and a ceiling fan add up to one happy little girl. (Click to view.)