Tunisia has announced a raft of social reforms following anti-austerity protests which broke out across the North African country earlier this month.
The reforms, which include free medical aid for unemployed youth, come in the wake of demonstrations that began January 1.
Over 700 people have been arrested in the protests against price hikes since Monday, the United Nations High Commissioner for Human Rights (OHCHR) said Friday.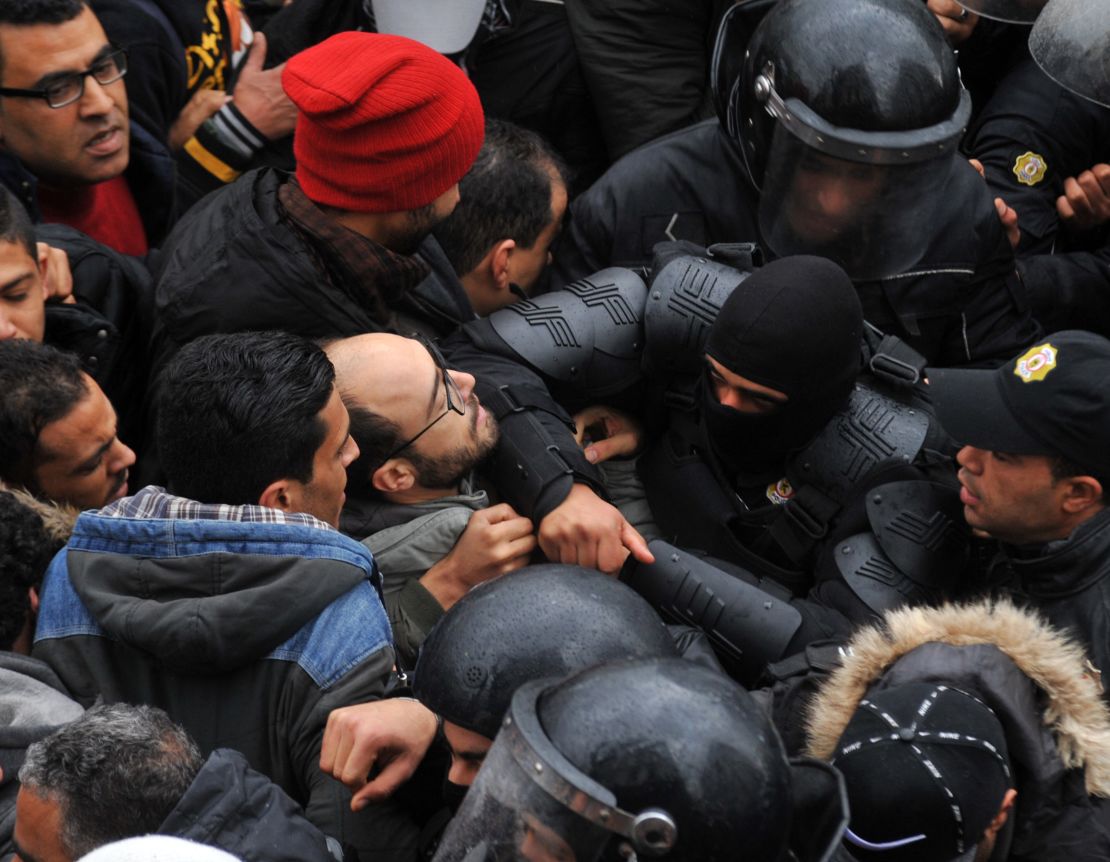 Following a meeting at the presidential palace on Saturday, Social Affairs Minister Mohamed Trabelsi announced reforms aimed at providing relief for the economically disadvantaged, according to state news agency TAP.
The reforms include:
Free medical aid for unemployed youth.

Increased state pensions.

Increased financial assistance to poor families.

Establishment of a housing fund to make housing more affordable.
While the reforms address concerns of the poor, they do not effectively change the 2018 budget legislation – which many had protested against.
"Dropping the 2018 budget law is an unthinking and irresponsible idea," said Rached Ghannouchi, head of Tunisia's Ennahda Party, part of the ruling coalition.
"State reserve funds could solve some problems and create resources without opting for dropping the finance law," Ghannouchi continued.
Over 700 people arrested
Roughly 778 people have been arrested during demonstrations, with the UN human rights office expressing concern over the large numbers detained. It said around 200 of those detained are aged between 15 and 20.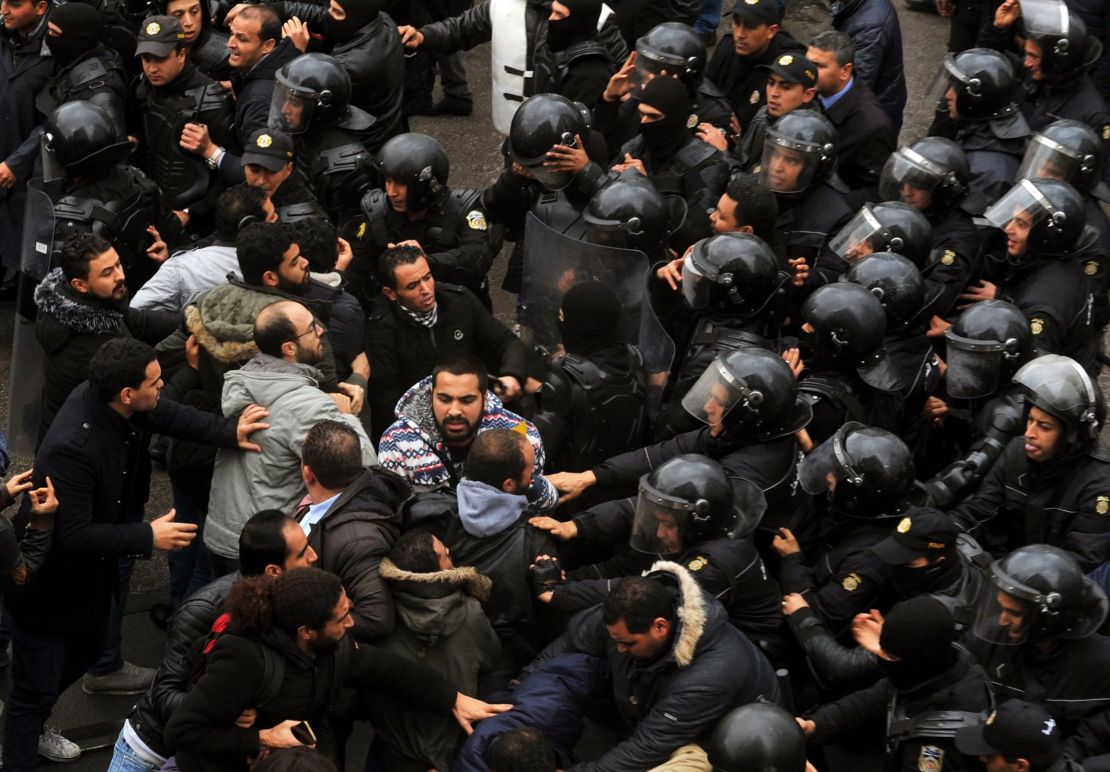 Protesters face various charges, including vandalism, looting, attacks against public property and causing fires and road blocks, Interior Ministry spokesman Col. Major Khelifa Chibani told state news agency TAP.
But incidents of vandalism dropped sharply later in the week, Chibani added, and on Saturday protesters marched peacefully in the city of Sidi Bouzid.
Read more: How the protests unfolded
Focus on unemployment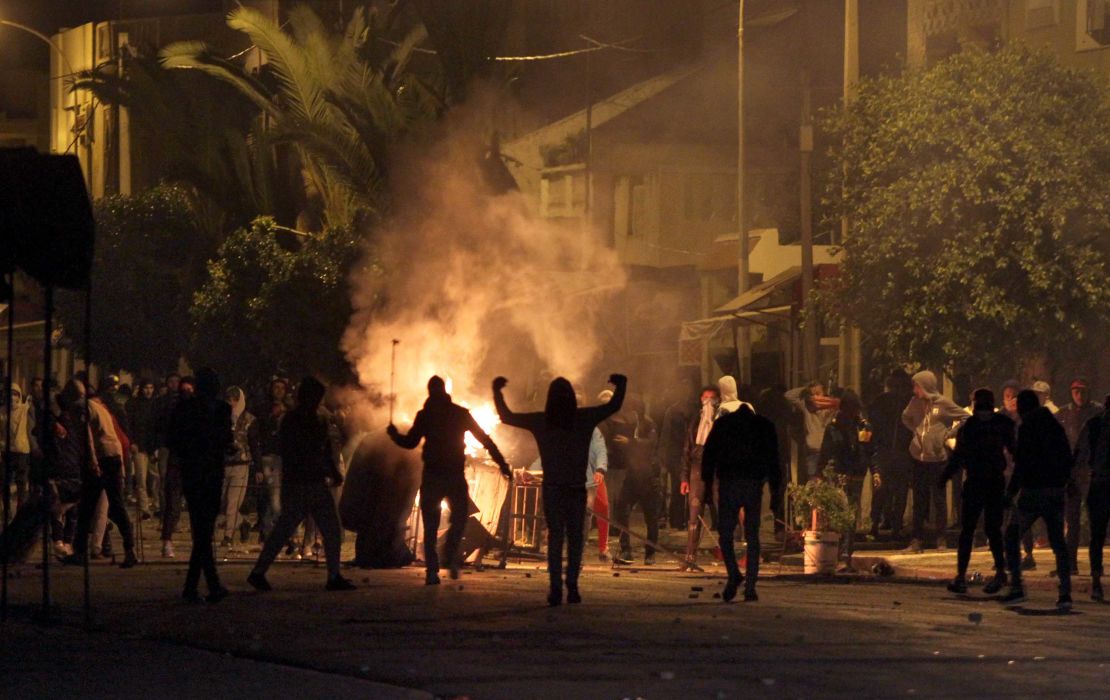 Next month's economic forum organized by the Tunisian General Labor Union will discuss ways to resolve the country's economic concerns – including unemployment.
"Young people, especially in working-class neighborhoods, must receive real attention from the state, which is called upon to lend a listening ear to their demands," said the union's Secretary-General Noureddine Tabboubi.
Who is protesting and why?
A new, informal youth movement calling itself Fech Nestannew – or "What are we waiting for?" – sprang up at the start of the year and is now using social media to rally opposition to price hikes.
The latest protests coincide with the seventh anniversary of President Zine el Abedine Ben Ali's ousting after mass demonstrations – igniting the Arab Spring across the region.
More recently, Tunisia's government has increased taxes under the 2018 Finance Act. The new budget raised value-added tax (VAT), or sales tax, on cars, alcohol, phone calls, the internet, hotel accommodation and other items, according to the Reuters news agency.
The austerity measures come at a time when Tunisia's economy is struggling. Its important tourism sector has not yet recovered following deadly terror attacks in Sousse and Tunis in 2015. Inflation in Tunisia currently runs at about 6% a year, which is eating away at people's earnings, and the tax hikes will hit those with the least hardest.
What is the political backdrop?
The protests had raised fears of wider unrest in Tunisia, the nation which spawned the 2011 Arab Spring movement but has since been seen as a zone of relative stability in a troubled region.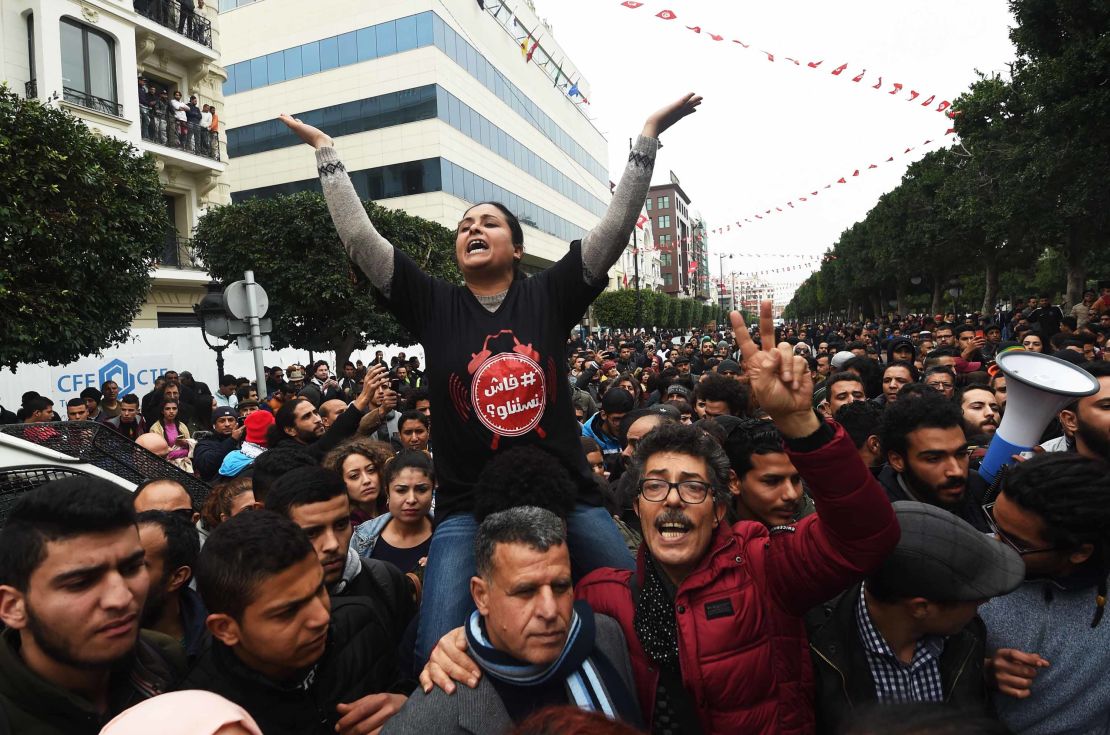 However protests are also common in Tunisia in the month of January, when many people mark the anniversary of the toppling in 2011 of the country's longtime autocratic leader, President Ben Ali.
Subsequent elections have given power to the moderate Islamist Ennahda party and the secularist Nidaa Tounes party, led by President Beji Caid Essebsi and seen as representing the old brigade.
CNN's Ruth Hetherington in Abu Dhabi, Daniel Nikbakht in Atlanta and Laura Smith-Spark contributed to this report.