Search and rescue crews found the body of a 25-year-old woman Saturday morning, raising the death toll from the California mudslides to 19, authorities said.
The body of Morgan Corey of Montecito was found in mud and debris, Santa Barbara County Sheriff Bill Brown said. Her 12-year-old sister, Sawyer, was found dead earlier this week.
Five people are now missing, the sheriff said, and searchers continue to go through damaged and destroyed homes.
Emergency workers on the ground have doubled since Thursday, with about 1,250 trying to find and rescue those still trapped, Santa Barbara County spokeswoman Amber Anderson said.
For days, rescuers searched frantically for the missing after mud and boulders barreled into neighborhoods in and near Montecito, an affluent seaside community east of Santa Barbara. The mudslides demolished homes and left roads impassable.
Rescuers have searched frantically for the missing after rivers of mud and boulders flooded through neighborhoods in and near Montecito, an affluent seaside community east of Santa Barbara, demolishing homes and leaving roads impassable.
"In disaster circumstances, there have been many miraculous stories of people lasting many days. We certainly are searching for a miracle right now," Brown said Thursday.
"But realistically we suspect that we are going to continue to have discovery of people who were killed in this incident."
How to help the victims of the California mudslides
Race against time
The areas where people were killed are under mandatory evacuation, and officials increased the size of the evacuation zone Thursday as authorities continue their search and rescue efforts.
"We know that this a terribly inconvenient development, but it is also incredibly necessary," Brown said. "This entire area is a very active rescue and recovery and repair zone right now."
"This entire area is a very active rescue and recovery and repair zone right now," he said in announcing the new mandatory evacuation boundaries.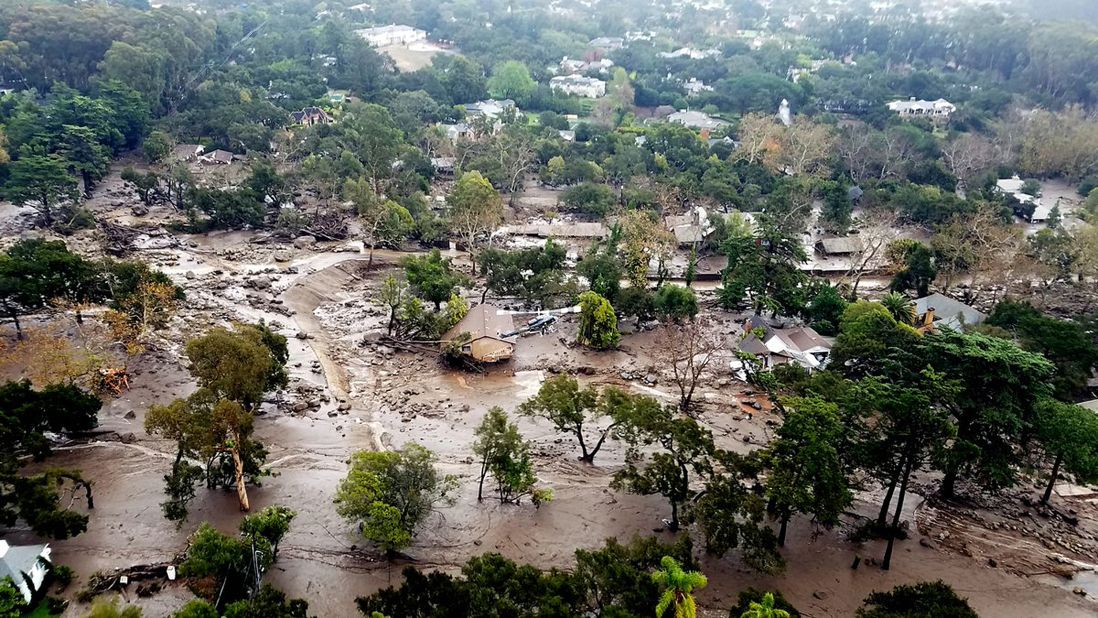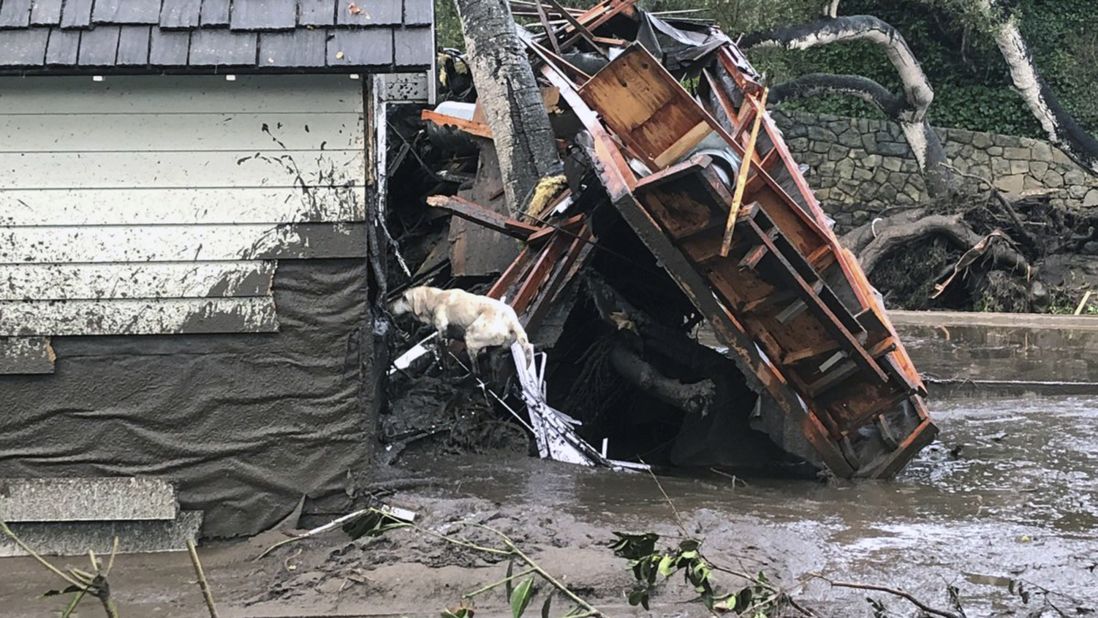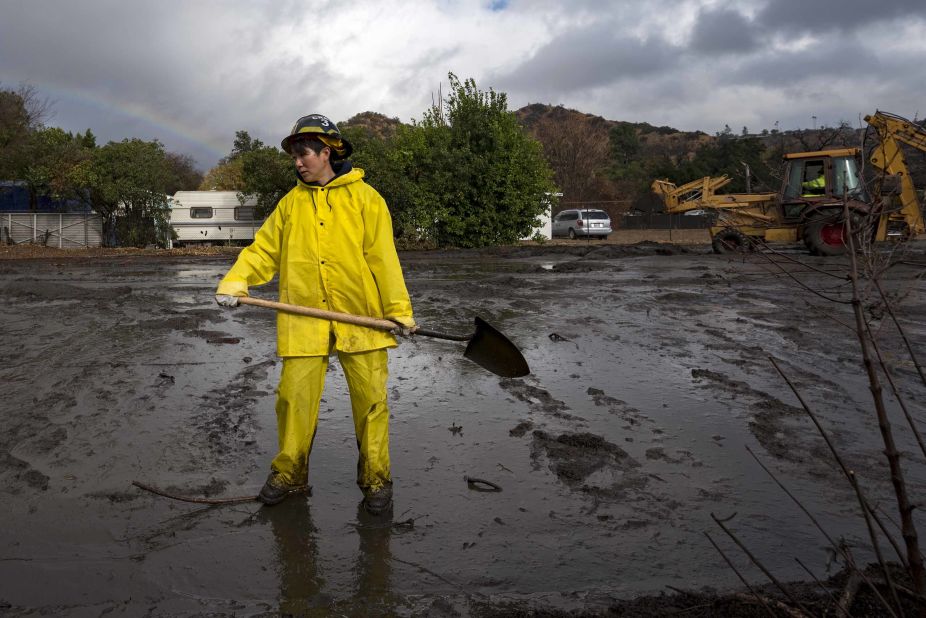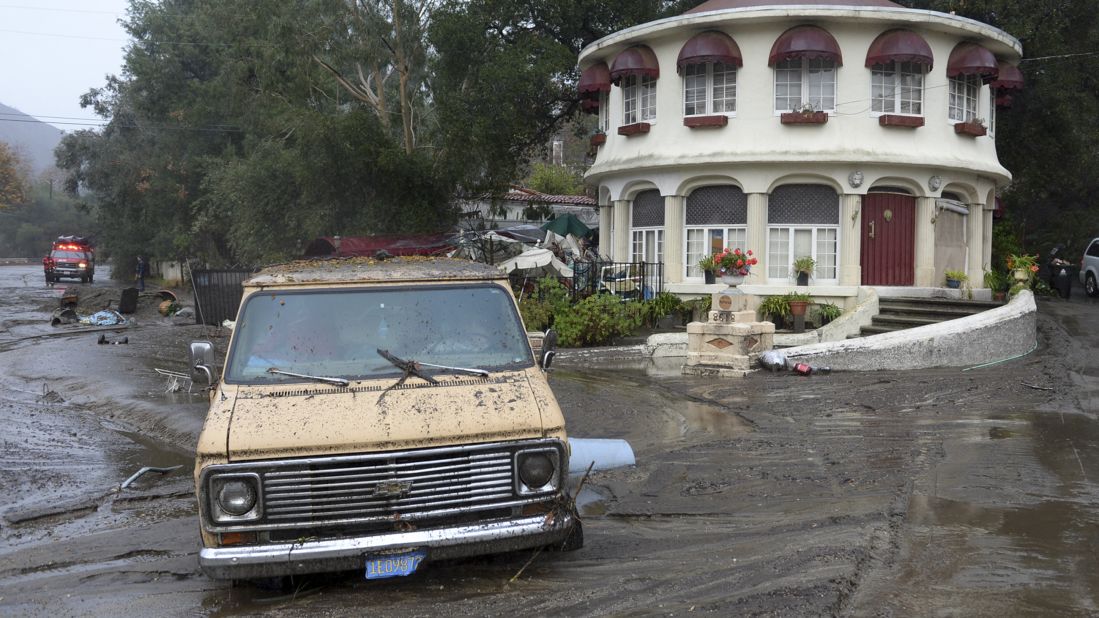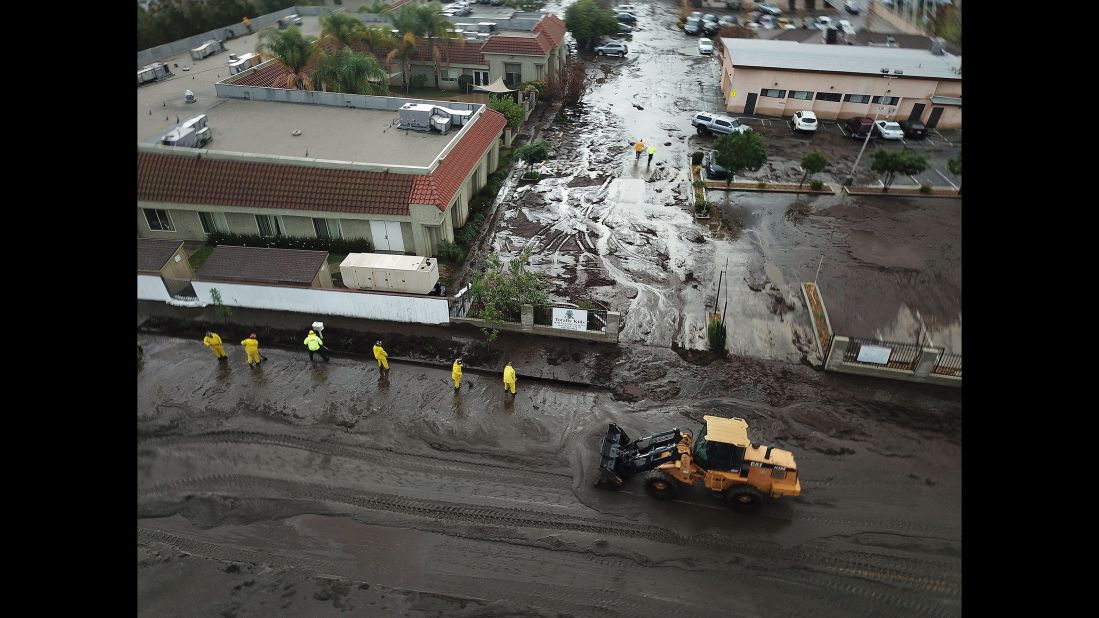 Deadly mudslides in Southern California
The zone, which includes areas formerly under voluntary evacuation advisories, will be in effect for one week but residents should plan for two, Brown said.
Rescue workers are using helicopters and all-terrain vehicles in a search hampered by blocked roads and downed trees and power lines.
Diane Brewer said her friend, Josie Gower, 69, died after she opened her door and was swept away by the mudslide.
"We had thought about leaving, but we had just had the fires … we didn't take it serious(ly) enough," he said.
On the morning of the storm he woke up to the sound of thunder and went downstairs. About 30 minutes later, he was watching 2 to 3 feet of water streaming down the street when he looked over to the sight of the neighbor's car blasting through a stone wall that surrounded the property.
"(In) four minutes the water was through our wall and in our house, almost to the second story," he said.
His neighbors' house and others were swept away, as were two of the Grokenbergers' cars. Their home cannot be saved.
Geologist: Risk of mudflow remains for years
The storm hit hard between 3 and 6 a.m. Tuesday. The rain poured down on hillsides charred by recent wildfires, which burned vegetation that otherwise could make the terrain more resistant to mudslides.
The Thomas Fire – the largest wildfire in California's recorded history – has burned more than 281,000 acres in Santa Barbara and Ventura counties since it began in early December. It's still burning.
Geologists and forecasters warned that intense rain could trigger deadly mudslides from the scorched areas.
And because of the fire, communities below the scarred terrain could remain at risk of mudflow for a few years, said Randall Jibson, a research geologist with the US Geological Survey.
Montecito may be at slightly less risk now, because this week's flooding already brought down vulnerable material.
"(But) no storm brings down everything that is susceptible. There's almost always more" that could come down, he said.
What can be done? One long-term option would be to build more basins to slow down storm runoff and collect debris.
Short term, making the public ready to evacuate during heavy rains is key, he said.
Montecito and Carpinteria are especially vulnerable to mudslides because the steep terrain in some places goes from thousands of feet above sea level to sea level in "a matter of just a few miles," said Tom Fayram, a deputy public works director with Santa Barbara County.
CNN's Paul Vercammen, Lindsay Benson, Jason Hanna, Joe Sutton, Dave Alsup, Stella Chan and Sonya Hamasaki contributed to this report.